Today's Contents – Click to Read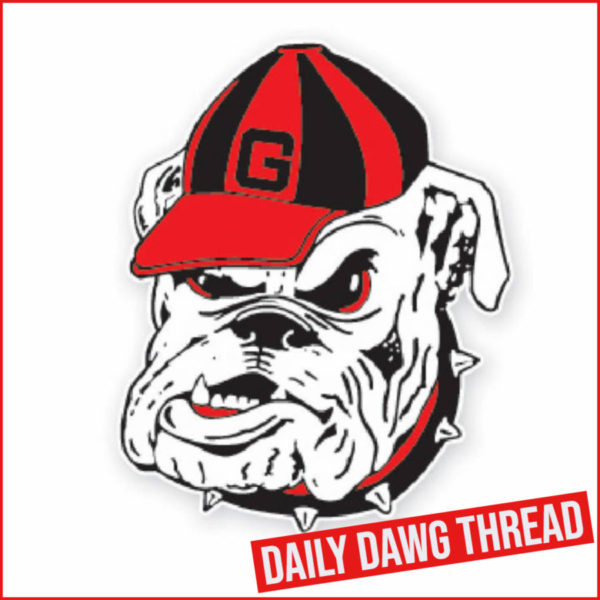 ---
Photo Gallery: Georgia vs. USC Upstate
Watch a fullscreen slideshow
HERE.
UGA Wins 5-3.
Today's Contents – Click to Read
---
MGOLF: Dawgs Open SEC Championship in Second Place
The Georgia men's golf team landed three players inside the top eight on Wednesday to open the Southeastern Conference Championship in second place.
On Sea Island Golf Club's par-70, 7,005-yard Seaside Course, the Bulldogs posted a first-round 4-under 276. Vanderbilt set the pace on Wednesday with a 7-under 273. Following three days of stroke play, the top eight teams will advance to match play. Georgia is 10 shots clear of the three teams currently tied for eighth.
Senior Trent Phillips led the Bulldogs in the first round as he signed for a 3-under 67. Phillips and five others in the field are one shy of South Carolina's Ryan Hall. Phillips had five birdies on the day, including three over six holes on the back nine.
Junior Ben van Wyk and freshman Maxwell Ford each recorded a 2-under 68 to stand eighth. Ford notched five birdies and van Wyk had four during the round.
Junior Nicolas Cassidy added a 3-over 73, but he closed strong with an eagle on the par-5, 565-yard 15th and a birdie on par-4, 470-yard 18th. Freshman Buck Brumlow had the Bulldogs' non-counting loop of 4-over 74.
"I am pleased with the way we opened the tournament," Georgia head coach Chris Haack. "The guys all managed things well. This is a challenging course, so you have to stay in a positive frame of mind. You have to play solid and take what the course gives you. That's what we did today. The plan for Thursday is more of the same — patience and focus."
Phillips is the only Bulldog with SECs experience as he is making his fourth appearance. Cassidy qualified for the first time, van Wyk transferred this season from Augusta, and Ford and Brumlow are freshmen.
"This team has great chemistry, which is really important once you get to this time of year," Ford said. "We don't get too far ahead of ourselves. For us, it's all about playing the best golf we can and shooting the lowest score we can on that given day. We're in good shape after the first day, but we have to keep it going."
The Bulldogs will return to the course on Thursday in the last wave of the day with tee times ranging from 9:40-10:20 a.m. Georgia will be paired with Vanderbilt and LSU.
Today's Contents – Click to Read
---
Jump To Comments