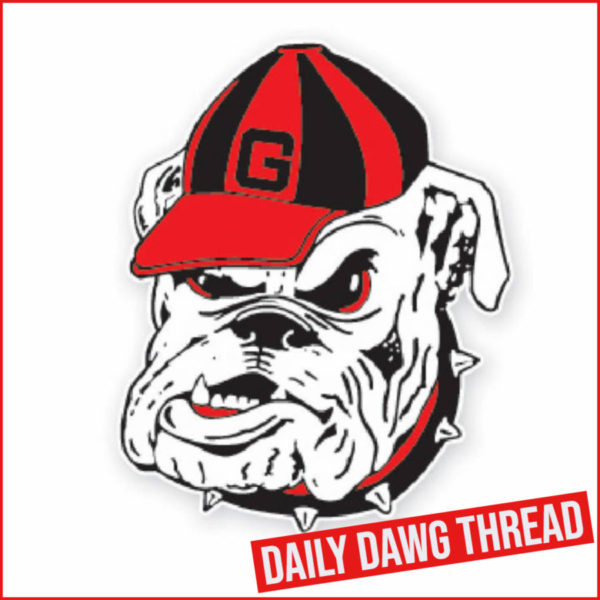 ---
MTENNIS: Dawgs Host Vols in SEC Quarterfinals Today
MATCH INFORMATION
Date: Friday, April 22
Time: 3 p.m. ET
Location: Athens, GA
Site: Dan Magill Tennis Complex
MEDIA INFORMATION
Season Stats: https://georgiadogs.com/documents/2021/10/11//2122MTE_Season_Stats.pdf?id=14054
Live Stream:https://georgiadogs.com/sports/2017/6/17/sports-m-tennis-spec-rel-vid-stream-html.aspx
Live Stats: https://georgiadogs.com/sports/2017/6/17/sports-m-tennis-spec-rel-vid-stream-html.aspx
Media Guide: https://georgiadogs.com/sports/2018/2/2/mens-tennis-media-guides.aspx
The Matchup
The No. 11-ranked Georgia men's tennis team will host No. 5 Tennessee in the quarterfinals of the 2022 Southeastern Conference Championship on Friday. Match time is slated for 3 p.m. ET at Henry Feild Stadium. 
Bulldogs Hosting SEC Championship for Seventh Time
Georgia is hosting the SEC Championship for the seventh time in program history and for the first occasion since 2005. The Bulldogs have captured 10 SEC Tournament crowns and lead the league with 41 total conference championships (31 regular season and 10 tournament). 
Georgia Beat Tennessee in First Meeting
Head coach Manuel Diaz and his team defeated the Volunteers, 4-2, earlier this year in Knoxville. Georgia won the doubles point thanks to victories at the second and third courts, before Tristan McCormick, Blake Croyder and Trent Bryde delivered three singles wins to put the Bulldogs on top. 
Season Snapshot
This year's Georgia squad sits at 17-6 overall and 9-3 in the SEC after earning the No. 4 seed in this week's event. Tennessee is 21-6 overall and boasts an 8-4 league record to earn the No. 5 seed. 
Graduates Leading Bulldogs
The Bulldogs are led by graduate senior Hamish Stewart, who is 25-12 in singles this season. Stewart, who plays No. 1, has won an incredible 15 matches against ranked foes this year. McCormick is 18-7 in singles, while senior Blake Croyder boasts a 21-9 mark, mostly at the No. 5 position.
In doubles, Stewart and McCormick play at the No. 1 court, where they have earned 10 victories overall. Seniors Trent Bryde and Philip Henning are at No. 2, where they have become one of the top duos in the conference. Croyder teams with Erik Grevelius at No. 3 doubles and leads the team with a 19-9 mark. 
Tennessee Tough
Tennessee is led by No. 7-ranked Adam Walton at the No. 1 singles court and No. 12-ranked Johannus Monday at the second spot. The duo entered the SEC tournament with an impressive 27-9 combined record at the top two courts. 
Next Up
The winner of the Georgia-Tennessee matchup will face either No. 1-seed Florida, No. 9-seed LSU or No. 8 seed Mississippi State in Saturday's semifinals. That final four matchup will start at 2 p.m.
---
WTENNIS: Georgia Meets South Carolina Today in SEC Tournament
Date: April 22, 2022
Time: 3 p.m.
Location: Gainesville, Florida
Site: Alfred A. Ring Tennis Complex
MEDIA INFORMATION
Media Guide: https://link.edgepilot.com/s/42c68457/zvNueH2_70CimQ6fKUxLZQ?u=https://gado.gs/8b6
Season Stats: https://link.edgepilot.com/s/6d29a4e3/N6gLs2LggEWgKggBpdWeSQ?u=https://gado.gs/7mv
Tournament Central Page: https://link.edgepilot.com/s/4f6979e9/xf7jT2uQp0uJcP6nyyJzEw?u=https://gado.gs/987
788 Wins, 19 SEC Titles, 6 National Championships
Georgia head coach Jeff Wallace is now in his 37th year at the helm of the Bulldogs' tennis program. As the nation's winningest active women's tennis coach, Wallace is one of only two coaches to record 750 wins in women's tennis history. Wallace entered the 2022 dual season with 773 career victories.
SEC Tournament History
The Bulldogs have won 19 total SEC Championships, including eight SEC Tournament titles. Georgia looks to defend its 2021 SEC Tournament title this weekend in Gainesville, Fla. Last season the Bulldogs defeated Kentucky, Tennessee, and Texas A&M 4-0 en route to claiming the tournament crown. Graduate Morgan Coppoc was named the SEC Tournament Most Valuable Player.
Dawgs in the Rankings
No. 14 Georgia boasts six rankings: A quartet of individuals, No. 24 Mell Reasco, No. 28 Lea Ma, No. 84 Dasha Vidmanova, and No. 120 Meg Kowalski; a pair of doubles teams in No. 14 Morgan Coppoc and Ania Hertel, and No. 51 Reasco and Vidmanova.
In the fall, the ITA also ranks the Top-10 Freshman/Newcomer, Reasco came in at No. 4. 
Scouting the Gamecocks
No. 28 South Carolina is coming off a 4-1 win over Kentucky. Georgia defeated USC 4-1 earlier this year in Columbia, S.C. The Gamecocks and Bulldogs have met six times in the SEC Tournament, with UGA holding a 4-2 advantage in those meetings.
The Gamecocks own five ranking in No. 5 Sarah Hamner, No. 54 Ayana Akli, and No. 119 Elise Mills: In doubles, No. 22 Sarah Hamner and Misa Malkin, and No. 41 Megan Davies and Sarah Hamner.
---
MGOLF: Phillips Holds Second, Team Slips to Sixth in SEC Championship at Sea Island Golf Club
The Georgia men's golf team slipped to sixth place following the second round of the Southeastern Conference Championship on Thursday.
On Sea Island Golf Club's par-70, 7,005-yard Seaside Course, the Bulldogs shot a 1-over 281 to move to 3-under 557 for the tournament. Vanderbilt maintained its lead at the top of the leaderboard at 13-under 547, followed by Florida at 9-under 551.
Following Friday's stroke play round, the top eight teams will advance to match play. Georgia is two shots clear of eighth and three ahead of ninth heading into the final round.
"It was a mixed bag for us today," Georgia head coach Chris Haack said. "We struck the ball pretty well throughout the round, but we just never really picked up any type of momentum. We knew coming in that every team in this league is tough and competitive, and we're seeing that with the bunched-up leaderboard. It's going to be a battle on Friday for the top eight, but we're excited that about opportunity and that challenge."
Senior Trent Phillips held onto his second-place individual spot as he posted a 1-under 69 to move to 4-under 136. Phillips is one of six men a stroke shy of Phichaksn Maichon of Texas A&M. Following the third round on Friday, the SEC medalist will be crowned.
Freshman Buck Brumlow followed Phillips on Thursday with an even-par 70. Junior Nicolas Cassidy and freshman Maxwell Ford each signed for a 1-over 71. Junior Ben van Wyk had Georgia's non-counting round of 4-over 74.
Ford stands 16th at 1-under 139, followed by van Wyk at 2-over 142, and Cassidy and Brumlow each at 4-over 144.
"We played hard and we really didn't play that bad," Brumlow said. "We have to come out on Friday and play our game in order to take care of business. We are confident that we are one of the best teams here. There are a bunch of great teams here, so it's hard and it's competitive, but we know what we have to do."
The Bulldogs will return to the course on Friday with tee times ranging from 8:50-9:30 a.m. Georgia will be paired with Auburn and Texas A&M.
---
SOFTBALL: UGA Opens Weekend Series vs. LSU at The Jack Tonight
Dates: April 22-24, 2022
First Pitch Times:
Friday – 6 p.m., EDT
Saturday – 2 p.m., EDT
Sunday – 12 p.m., EDT
Location: Athens, Ga.
Stadium: Jack Turner Stadium
Admission: FREE (no tickets required)
Media Information
Streaming: SEC Network+ (Friday)
Play-by-play: Kaleb Frady
Analysis: Kristina Wyatt
TV: ESPNU (Saturday, Sunday)
Play-by-play: Courtney Lyle
Analysis: Danielle Lawrie
No. 14/13 Georgia softball welcomes No. 21 LSU to Jack Turner Stadium for a three-game top-25 series this weekend. The Bulldogs and Tigers open the series Friday evening at 6 p.m.
Saturday's 2 p.m. game and Sunday's noon game will air nationally on ESPNU live from Athens.
Follow the Bulldogs
» Friday's game will stream live on SEC Network+. Kaleb Frady (play-by-play) and Kristina Wyatt (analysis) will be on the call.
» Saturday and Sunday's games will air live on ESPNU. Courtney Lyle (play-by-play) and Danielle Lawrie (analysis) will be on the call. The games will stream live on ESPN.com and the ESPN app.
This Week's Promotions
» Admission to every home regular season Georgia softball game is FREE. No tickets are required. Seating is first come, first served.
» Friday, April 22
– The first 400 fans receive a '47 brand UGA hat
– The first 150 UGA students receive free food
» Saturday, April 23
– Coach Lu Harris-Champer Recognition
– The first 200 fans receive a free t-shirt
– Balloon artist and face painter on the concourse pregame
» Sunday, April 24
– Dad & Daughter Day #3 – Registration FULL
– Balloon artist and face painter on the concourse pregame
Series History
» Georgia trails the all-time series 25-41
» Georgia is 14-15 against LSU in Athens in the series
» The Bulldogs will look to snap a seven-game losing skid to the Tigers
» LSU has won 11 of the last 12 meetings dating back to 2014; prior to that, Georgia had won 11 of the previous 12 games
» The Bulldogs last won a series against the Tigers in 2013 in Athens, winning both games played
---
BASEBALL: Georgia Meets Bama in Tuscaloosa Tonight
The Georgia Bulldogs (26-11, 9-6 SEC) hit the road to face Alabama (23-15, 8-7 SEC) starting Friday in Tuscaloosa. Game times are 7 pm ET Friday (SECN+), 3 pm ET (SECN+) on Saturday and Sunday at 2 pm ET (ESPN2). The entire series will be available on the Georgia Bulldog Sports Network.
The Bulldogs, under the direction of Ike Cousins head baseball coach Scott Stricklin, are ranked as high as No. 10 this week. They are 5-5 on the road including winning an SEC series at South Carolina (2-1) and dropping one at Kentucky (2-1). Alabama is 18-6 at home, losing a series to then No. 9 Florida (2-1) and beating Texas A&M (2-1). This will be UA's first SEC home series since facing the Aggies (Apr. 1-3). The Crimson Tide swept No. 9 Ole Miss in Oxford and went 1-2 at top-ranked Tennessee the past two weekends.
Georgia holds a slim lead of 75-72-2 in the series history with Alabama which dates to 1904. The Bulldogs have a five-game winning streak over UA after taking the series in Tuscaloosa in 2018 (2-1) and posting a sweep in Athens in 2019.
Watch a fullscreen slideshow
HERE.
At the halfway point in the SEC this season, Georgia is 9-6 in league play, and that is good enough for the third-best overall mark. Due to injuries, Georgia has used five different SEC starting rotations and six different pitchers have started a league game. Bulldog ace Jonathan Cannon (6-1, 1.71 ERA), a preseason All-America selection and Golden Spikes Award Midseason watch list candidate has missed the past two weeks with a muscle strain (non-throwing injury) while graduate shortstop Cole Tate (.332-2-16) has missed the last five games. Cannon returns for the UA series and will get the Saturday start on a pitch count while Tate (stress fracture/leg) will be out at least another week. Senior Josh McAllister (.299-3-24) has been the starter at shortstop with Tate out.
Georgia is batting .293 with 41 home runs while posting a 5.69 ERA and a .975 fielding percentage. The Bulldogs fell 8-6 to Clemson this past Tuesday at Foley Field to drop the season series (2-0) for the first time since 2017. Meanwhile, UAB beat Alabama 7-6. The Crimson Tide owns a .287 batting average with 43 home runs. They have a 4.29 ERA and a .978 fielding percentage.
Graduate starting CF Ben Anderson (.304-6-25) is Georgia's male nominee for the H. Boyd McWhorter post-graduate scholarship, the SEC announced last week. The recipients of the scholarships, which have been presented by the conference since 1986 to the league's top male and female scholar-athlete, will be announced in May. A native of LaGrange, he has already earned a degree in biochemistry. He is working on a master's degree in comparative biomedical sciences. He has had a 31-game on-base streak and twice led off games with home runs including to start the season. He owns a perfect career fielding percentage in 237 total chances including six assists.
Bulldog graduate LF Connor Tate (.348-5-34) leads the team in batting and ranks among the conference leaders with a .382 average in SEC games. He has a team-best 17 multi-hit games. Sophomore C/DH Corey Collins (.315-9-32) leads the team with nine home runs and ranks third in RBI. Last week in four games, he batted .412 (7-for-17) with a home run and six RBI plus six runs scored.
Probable Pitching Matchups: UGA vs. Alabama
G38 #11 Nolan Crisp (0-1, 4.62, RHP, RJr.) vs. #39 Garrett McMillan (4-2, 3.02, RHP, Jr.)
G39 #12 Jonathan Cannon (6-1, 1.71, RHP, Jr.) vs. #34 Jacob McNairy (4-1, 5.68, RHP, Sr.)
G40 #14 Liam Sullivan (3-1, 5.40, LHP, So.) vs. #26 Grayson Hitt (3-1, 4.12, LHP, So.)
Georgia Baseball Radio Links/TV Stream
Georgia Bulldog Sports Network (Announcers: Jeff Dantzler & David Johnston)
Free audio streaming of all Georgia Bulldogs games can be heard using the Gameday LIVE app.
Optimized for iOS7+ and Android 4.0+, Georgiadogs.com Gameday LIVE is now available for both smartphone and tablet in App Store and Google Play marketplaces. Georgiadogs.com Gameday LIVE is the official mobile application of Georgia athletics. Get the app here: georgiadogs.com/wireless/.

Friday Pregame Radio Show at 6:40 pm ET: https://georgiadogs.com/watch/?Live=4191&type=Archive
Saturday Pregame Radio Show at 2:40 pm ET: https://georgiadogs.com/watch/?Live=4169&type=Archive
Sunday Pregame Radio Show at 1:40 pm ET: https://georgiadogs.com/watch/?Live=4170&type=Archive
SEC Network+ TV Links
The first two games of the UA series will be on SEC Network+ featuring Chris Stewart, Lance Cormier and Kyra Goldstein. Sunday's game will be on ESPN2 with Dave Neal and Chris Burke calling the action.
Friday SECN+ Link: https://www.espn.com/watch/player?id=3932769
Saturday SECN+ Link: https://www.espn.com/watch/player?id=9f4c10cd-cbb6-4ee9-b9c2-1678e2839c7b
Sunday ESPN2: https://www.espn.com/watch/player?id=f61b2256-c2cd-491d-9b28-991e1a976530
---
Jump To Comments