Jump To Top of Page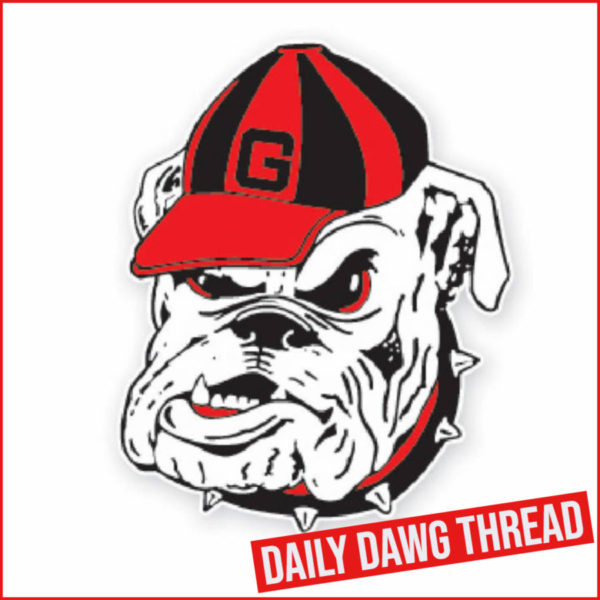 Baseball: Wes Johnson has added Will Coggin, Josh Simpson and Brock Bennett to his coaching staff
Coggin, a former player and coach in the Southeastern Conference, comes to the Bulldogs after spending the past four years as an assistant coach and recruiting coordinator at the University of Kentucky. In 2023, Coggin helped the Wildcats advance to an NCAA Super Regional for only the second time in school history, and UK reached the 40-win mark for just the seventh time in program history. In SEC action, the Wildcats led the conference in batting, doubles, triples, stolen bases and fielding percentage and finished second in on base percentage, hit by pitches and turning double plays. The Wildcats led the nation with a school record .984 fielding percentage.
A former Mississippi State infielder and assistant coach, Coggin has proven adept in recruiting and as a hitting guru who has helped developed 17 players who have reached the Major Leagues. Additionally, the native of Amory, Miss., has been to the College World Series as a player, won multiple conference championships while coaching at St. Johns River State College and an SEC title while at his alma mater.
"Will has a proven track record of success in the SEC, and I'm looking forward to him working with our offense, defense and recruiting," said Johnson. "Will has done a tremendous job everywhere he has been from junior college to Mississippi State and then Kentucky and that will continue here at Georgia."
Simpson, a native of Los Alamos, N.M., comes to Georgia with nearly two decades of experience in college and professional baseball. During the 2023 season, Simpson served as the director of baseball operations for LSU. The Tigers captured the national title, finishing with a 54-17 mark. Before joining LSU, Simpson was an area supervisor for the Texas Rangers scouting department. He was a Major League Baseball (MLB) scout with the Rangers for seven years until returning to the collegiate ranks at LSU.
During his time with the Rangers, five players he signed reached the Major Leagues. Prior to his MLB experience, Simpson served as the head coach at New Mexico Junior College (NMJC) from 2008-15. He became the second winningest coach in program history, tallying a 283-163 record, and a total of more than 18 players were drafted by MLB.
"Josh is a baseball veteran who has coached at multiple levels in college and brings a wealth of knowledge from the professional ranks with his scouting background," said Johnson. "He is one of the best in the country at identifying talented players, He has helped lead teams to the postseason including the College World Series. We're looking forward to Josh being a part of our staff and helping us achieve great success with the Bulldogs."
Bennett, who played at Alabama, spent the past four seasons on the Georgia baseball staff. An Atlanta native, he worked with the catchers, infielders and was the first base coach. Also, he directed on-campus recruiting and assisted in the coordination of camps.
Georgia's highlights during this stretch include an NCAA Regional appearance in 2022, the 2020 club ending the campaign ranked as high as No. 2 nationally, and the 2023 squad setting a school record with a .981 fielding percentage. Also, All-America first baseman/outfielder Charlie Condon was voted the 2023 National Freshman Hitter of the Year as well as the SEC Freshman of the Year. Along with working at Georgia, Bennett's coaching experience includes stops at Georgia State, Alabama and Georgia Perimeter College.
"Brock is a hard-working, energetic coach who knows what it's like to play and coach in the SEC," said Johnson. "He is a well-connected coach in the state of Georgia, and I'm thrilled he is going to be a part of my first staff. Brock is going to do a fantastic job both on and off the field for our program."
---
Three selected for UGA Athletic Association's Class of 2023 for the Circle of Honor
Legendary swim coach Jack Bauerle, gymnastics all-time great Courtney Kupets Carter and former All-American linebacker Jarvis Jones have been selected for the UGA Athletic Association's Class of 2023 for the prestigious Circle of Honor.
In addition, Harvey Humphries, a former Georgia swimmer and longtime assistant coach under Bauerle, is the 2023 recipient of the Bill Hartman Award. Not long after his swimming career ended in 1979, Humphries joined Bauerle's staff as a graduate assistant. He went on to become the senior associate head coach and was Bauerle's right-hand man for 38 years.
The Circle of Honor, established in 1996 to recognize and celebrate the best of the best among Georgia student-athletes, coaches and administrators, is the highest honor a Bulldog can receive. The addition of Bauerle, Kupets Carter and Jones brings to the total number of inductees to 90. The trio will be inducted formally during the Circle of Honor Gala on Sept. 22. The inductees will also be honored on the field during the football game against UAB on Sept. 23.
Humphries retired from coaching in 2019, but soon after he took on a new role as program coordinator. In all, Humphries has been involved with Georgia swimming and diving for more than 45 years. The Hartman Award, established in 1992, is presented annually to a former student-athlete who has demonstrated excellence in their profession or in service to others for at least 20 years since graduating from UGA.
In order to be eligible for the Circle of Honor, student-athletes must receive a degree from the University of Georgia, be 10 years removed from their playing days, and either earn All-America honors, be elected to a national sports hall of fame or win a national championship or Olympic medal. Coaches are eligible five years after they retire or if they have turned 70, and they must have served as head coach for at least 10 years and won either a national championship or earned national coach of the year honors.
Circle of Honor Class of 2023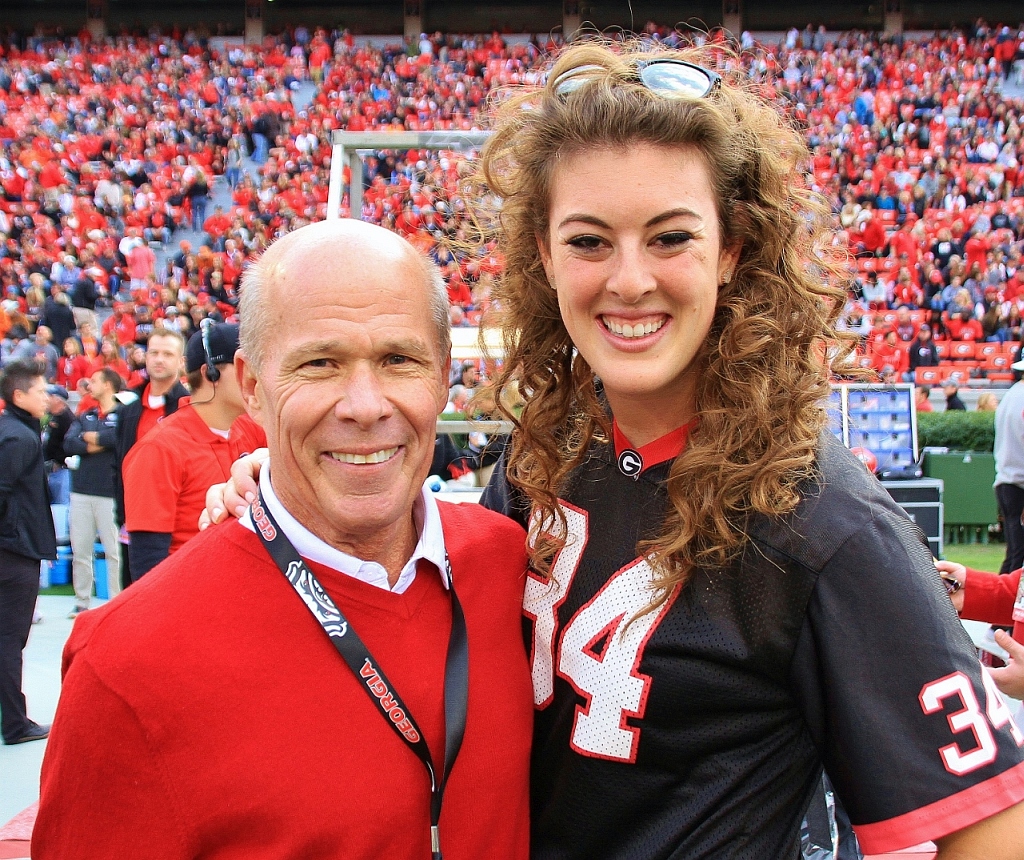 Jack Bauerle
A two-time team captain during his Georgia swimming career (1971-74), Bauerle set program records in the 200-yard butterfly and 1,650-yard freestyle. But it was as a coach that he really made his mark. After a couple of years as an assistant coach, Bauerle was named head coach of the women's team in 1979 and took off the men's squad as well in 1983. Over the next four decades, he would lead Georgia swimming to unprecedented heights.
By the time Bauerle retired in 2022, he'd led the women's team to seven NCAA team championships and 12 SEC titles. His teams finished in the top 10 at the NCAAs a combined 48 times, with the women's squad finishing among the top five 21 times in 22 seasons from 1995-2007.
Bauerle received 18 SEC Coach of the Year awards and was voted the CSCAA National Women's Coach of the Year seven times. Three of his swimmers — Kristy Kowal, Lisa Coole and Kim Black — were named NCAA Woman of the Year, and his program produced 40 NCAA Postgraduate Scholarship winners.
In 2008, Bauerle served as head coach of the U.S. women's team at the Beijing Olympics. During his 43-year coaching career, Georgia produced 87 Olympians, winning 38 medals, including 15 gold.
Courtney Kupets Carter
The most decorated gymnast in NCAA history by the end of her extraordinary GymDog career (2006-09), Kupets Carter earned nine individual NCAA titles, won four NCAA team championships and was the NCAA's Honda Award recipient in 2007 and 2009. She was also a 15-time All-American.
Kupets Cater was the first collegiate gymnast to win individual NCAA championships in all four events and the all-around title. She also won the Honda Broderick Cup award, was a two-time CoSIDA First-Team Academic All-American and received an NCAA Postgraduate Scholarship.
Prior to arriving in Athens, Ga., Kupets Carter made her mark internationally. She won a world championship on the uneven bars in 2003, was a member of a world championship team in 2003, and at the 2004 Olympics in Athens, Greece, she earned a bronze on bars and helped the U.S. team win a silver medal.
In 2017, nine years after wrapping up her Georgia career, Kupets Carter returned to the program as head coach.
Jarvis Jones
One of the best linebackers in program history, Jones owns the school record for sacks in a season (14.5) and tackles for loss (24.5), both set in 2012. Despite playing just two seasons for the Bulldogs, Jones ranks third in program history with 28 sacks and third in tackles for loss with 44.
A two-time All-American after transferring to Georgia from USC, Jones was named the Associated Press SEC Defensive Player of the Year in 2012. In 26 career games with the Bulldogs, he amassed 155 tackles.
Jones was selected 17th overall by Pittsburgh in the 2013 NFL Draft. He played four seasons for the Steelers before his career was cut short due to injury. In 2019, Jones returned to Georgia to finish his degree and joined the staff as a student assistant coach. He currently serves as the Bulldogs' player connection coordinator.
---
Photo/Video Flashback: Sedrick Van Pran
Photo Gallery
Watch a fullscreen slideshow
HERE.
Stats
2022: Has started at center in all 15 of Georgia's games…named one of the team's co-captains for five games this season: Oregon, Kent State, Tennessee, Kentucky and LSU…named to the preseason watch list for the Rimington Trophy, given annually to the nation's top collegiate center…also second-team preseason All-SEC, as voted by media in attendance at SEC Media Days.
2021: Started at center in all 15 of Georgia's games…played more snaps (90 percent of total) during the season than any Bulldog, including every possible offensive play in eight games (Clemson, Arkansas, Auburn, Kentucky, Florida, Tennessee, Michigan, Alabama2).
2020: Saw his first collegiate action as a reserve OL in Georgia's win over Auburn…also played vs. Tennessee, South Carolina and Missouri.
High School: Warren Easton HS, coached by Jerry Phillips…selected to represent Team Pressure in the 2020 Under Armour All-America Game…247Sports.com composite four-star prospect…ranked as the #59 prospect nationally, the top center prospect nationally and the #3 prospect in Louisiana…PrepStar Magazine four-star prospect, ranked as the #104 prospect nationally, the #1 OC and a member of the Top 150 Dream Team…rivals.com four-star prospect, ranked as the #83 prospect nationally, #1 OC nationally and the #4 prospect in Louisiana…ESPN.com four-star prospect, ranked as the #68 prospect nationally, #2 OC nationally, and the #2 prospect in Louisiana…played at center for Warren Easton, leading the Eagles to an 11-4 record, #18 state ranking (MaxPreps) and the team's second-consecutive appearance in LHSAA Class 4A championship game in his senior season…paved the way for an Eagles offense that averaged 39.4 points per game in his senior campaign…has started all four seasons for Warren Easton, being named a team captain in the past three…named to 2018 USA Today All-USA Louisiana First Team offense…named to 2018 Louisiana Sports Writers Association Class 4A All-State Honorable Mention offense…named to 2019 MaxPreps Preseason All-Louisiana State Football First Team offense…also competed in track and field at Warren Easton, placing seventh in the shot put at the LHSAA Class 4A championships with a toss of 47 feet, 10.5 inches…was also a LHSAA regional runner-up in the shot put and a qualifier in the discus and javelin.
Video Highlights
---
Jump To Today's Discussion Thread