Today's Contents – Click to Read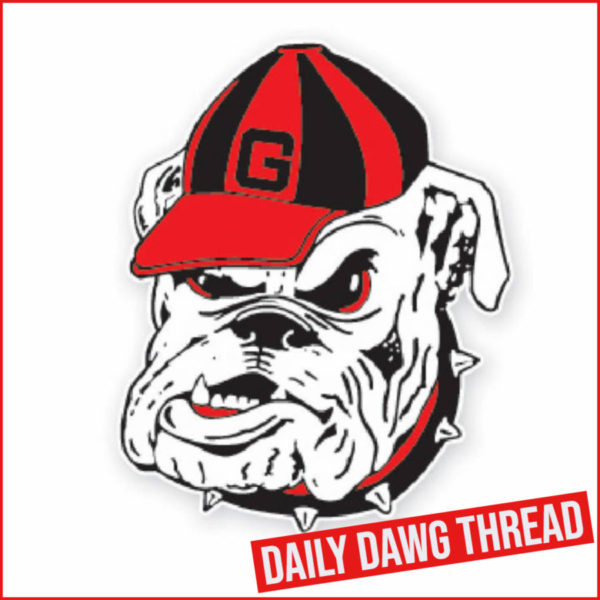 ---
BASEBALL: Summer League Report
Bulldogs Cole Wagner, Charlie Condon and Liam Sullivan have posted impressive seasons in various summer leagues that conclude this month.
On Monday, Wagner, a 6-1, 206-pound native of Lewisberry, Penn., was named the All-Valley League first baseman for the Charlottesville (Va.) Tom Sox. He had an MVP-caliber regular season, leading the team with a .368 batting average, a .588 slugging percentage and a .467 on-base percentage, all which ranked in the top five in team history. He reached base in all 36 games he played in, which set a team record. He had the same number of walks and strikeouts (22) while tallying 16 doubles, four home runs and 37 RBI. The All-Valley League teams were voted on by a poll of coaches and media members. Coaches were not allowed to vote for their own players. Cole hit .276-6-21 in 43 games for the Bulldogs last year as a freshman.
In four playoff games last week, Wagner batted .412 (7-for-17) with four doubles and three RBI. The Tom Sox also features Bulldogs Garrett Spikes, Chandler Marsh, and Luke Wagner. The Tom Sox will play for the Valley League Championship later this week.
Condon, a 6-6, 208-pound native of Marietta, Ga., has garnered national attention for his play with the St. Cloud (Minn.) Rox of the Northwoods League (NWL). In 51 games, Condon is batting .269 with 14 doubles, seven home runs and 55 RBI. He ranks second in the NWL in RBI. He was named the Star of Stars at the NWL All-Star game, going 3-for-3 with a pair of home runs and a walk. Condon, a first baseman/outfielder, was redshirted in 2022. The fall semester at the University of Georgia will be underway when the NWL playoffs begin.
Sullivan, a 6-6, 245-pound left-hander from Sandy Springs, Ga., has been a workhorse for the Harwich Mariners in the Cape Cod League (CCL). Sullivan ranks third in the league in strikeouts (45) and sixth in Earned Run Average (2.17). He has made eight appearances including five starts and pitched a team-high 29 innings. He is 2-1 with one save. Sullivan is Georgia's top returning starting pitcher after going 4-3 with a 4.62 ERA in 12 starts last season as a sophomore. He tossed seven innings with eight strikeouts in an NCAA elimination game victory over Hofstra in his final start for the Bulldogs in 2022. This past Sunday with Harwich's playoff hopes on the line, Sullivan delivered in the clutch again. He struck out seven over four innings in a 12-5 win. Harwich needs one more victory out the final two regular season games this week to secure a playoff spot.
Georgia had 19 players working on their craft around the country this summer.
Today's Contents – Click to Read
---
2022-23 Women's Golf Schedule Announced
A pair of spring tournaments at the University of Georgia Golf Course headline the Georgia women's golf team's 2022-23 schedule, which was announced by head coach Josh Brewer on Monday. The Bulldogs will host both the 51st annual Liz Murphey Collegiate Classic on March 24-26 and an NCAA Regional on May 8-10.
Georgia's regular-season schedule features four fall and five spring events, with seven of the same tournaments as the 2021-22 season, which culminated with the Bulldogs' best finish at the NCAA Championships since 2002.
"I have always believed in playing a very national, and this year international, schedule, so it prepares our team for the postseason," Brewer said. "It would be easy to say we will stay in our conference footprint this year since we host the NCAA Regional in the spring. Our recent postseason success has allowed us to be invited to many of the country's best tournaments so I believe it is important to challenge ourselves in all types of grasses and weather.
"Our schedule is also a massive recruiting advantage," Brewer added. "If you believe you are elite, then you want to compete against other players and teams ranked highly. As is common, our schedule will rank inside the top-10 toughest in college golf."
Georgia will open the season at the Cougar Classic in Charleston, S.C., on Sept. 12-13 and also compete in the Mason Rudolph Championship in Franklin, Tenn., on Sept. 23-25; the Illini Invitational in Medinah, Ill. on Oct. 10-11; and the Stanford Intercollegiate on Oct. 21-23.
The Bulldogs' spring season will begin with a trip south of the border for the Guadalajara Collegiate Invitational on Feb. 5-6, followed by the Lamkin San Diego Invitational on Feb. 13-14. Georgia will return to the East Coast for the Darius Rucker Intercollegiate on Hilton Head Island, S.C., on Feb. 27-March 1 before trekking to Arizona for the Clover Cup on March 10-12 in Mesa, Ariz.
"While it's important to challenge ourselves now, it is also important to think forward," Brewer said. "The NCAA Championship moves to San Diego in 2024. We have used the Clover Cup to play Grayhawk and prepare for the national championships. We will do the same when traveling to the Lamkin in future years."
The Liz Murphey Collegiate Classic on March 24-26 in Athens rounds out the regular-season schedule for the Bulldogs.
"Of course, the highlight of our schedule is the Liz Murphey Collegiate Classic," Brewer said. "Coach Murphey had a vision over fifty years ago that women who wanted to play sports should have equal opportunities. Her dream helped shape Title IX. If Coach Murphey could see college athletics today, I believe she would be proud. Truthfully, she might be a little surprised how far we have advanced. Our sport is on TV, we charter flights to compete, our players are able to be receive NIL money. We are excited to end our regular season at home and honor Coach Murphey."
The SEC Championships will be held at Greystone Golf and Country Club on April 12-16.
As tournament host, Georgia will participate in the NCAA Regional at the UGA Golf Course on May 8-10. Six NCAA Regionals will be held simultaneously on those dates to determine the field for the NCAA Championships on May 19-24. The national championships will be held at Grayhawk Golf Club in Scottsdale, Ariz., for the third consecutive year.
Georgia will return eight of 10 letterwinners from last year's team that tied for fifth at the NCAA Championships, the Bulldogs' best finish at the national championships in two decades. All five golfers who competed in the 2022 NCAAs will return to Athens this fall, led by fifth-year Jenny Bae and senior Candice Mahé. Bae and Mahé tied for sixth individually at the NCAA Championships last spring, making Georgia the only team with two top-10 individual finishers in Scottsdale.
Today's Contents – Click to Read
---
2021 Football Photo Replay: Charleston Southern
Watch a fullscreen slideshow
HERE.
Today's Contents – Click to Read
---
Jump To Comments