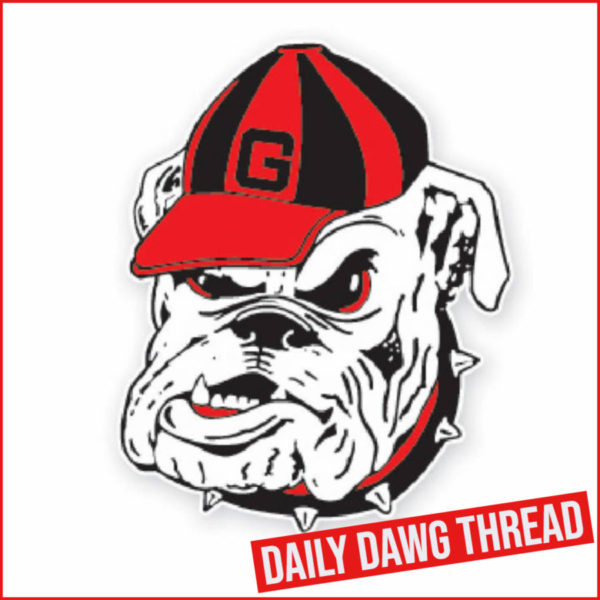 ---
Video/Transcript: AD Mitchell and Tate Ratledge Interviews – August 23, 2022
On being better prepared this season…
"In the Clemson game, I was a young freshman. Now, I am going into the second year in the offense, and I am getting more comfortable. I just recognize the signals now. I'm able to process quicker than I was last year."
On an increased role on the offense…
"Buying into the process that we go through every day. Coach Kirby, the coaching staff, they help us everyday work to get better. I bought into my role on the team, and it ended up working out."
On the wide receivers room…
"I feel like we have a great coach who gives us the tools to win. He knows all the receivers, and we all buy into it. Like I said, we play our roles, and everybody is being progressive every day. And you can see that. We just have to want it."
On the emotions after breaking his foot last season…
"It's frustrating for sure. Kind of took it as a growing experience, though. At first, it kind of messed with me a little bit, but you live and you learn. I think overall, it ended up being a good thing for me. I got my head in the right spot, and I think it really put things in perspective for me, don't take things for granted."
On where he is mentally today…
"Don't take things for granted, because I was on top of the world, starting for us and then next thing I know, it's over with. I definitely feel like I understand the game better, just sitting back and watching, and not really as much playing. Mentally, I'm definitely a lot stronger than I was."
On the role his teammates played during the recovery process…
"A lot bigger one then they know. It was seeing them every day is really what kept me sane during that time. It was coming in here, just seeing them, going to meetings, talking to them. So they played a really big role in that."
On the value of the reps he's been getting in practice…
"I think it's been very valuable. Especially getting to know the guy you're playing against again, because you can tell a drop off when you're not playing next to somebody. Like if I'm playing next to [Amarius] Mims and Warren McClendon, I can definitely tell a difference in their play styles. So, that's definitely different, but it's been good getting back out there to get those reps."
---
Ten Dawgs Picked: 2022 Preseason Coaches All-Southeastern Conference Football Team
Georgia placed 10 representatives on the 2022 Preseason Coaches All-Southeastern Conference Football Team, according to a league announcement Tuesday.
The Bulldogs feature four players on the First Team and the SEC's second-most representatives overall.
Sophomore TE Brock Bowers, junior OT Warren McClendon, junior DL Jalen Carter, and redshirt sophomore DB Kelee Ringo make up Georgia's First Team contingent. The Bulldogs' Second Team members are senior QB Stetson Bennett, redshirt sophomore C Sedric Van Pran, senior OLB Nolan Smith, senior S Christopher Smith, and senior WR/RS Kearis Jackson. Sophomore WR Ladd McConkey is the sole Georgia player on the Third Team.
---
MTENNIS: Ethan Quinn Advances at US Open Qualifying Tournament
Georgia men's tennis redshirt freshman Ethan Quinn has advanced to the second round of the US Open Qualifying tournament, defeating Ernesto Escobedo by a 5-7, 6-4, 6-4 result Wednesday morning at the USTA Billie Jean King National Tennis Center.
Quinn pulls off the biggest win of his young career, beating the Association of Tennis Professionals' No. 175th-ranked singles player in Escobedo.
By advancing to the second round, Quinn will face Federico Delbonis tomorrow, August 24th, at 11 a.m. ET. Delbonis, an Argentine tennis player, has a career-high singles ranking of No. 33 and is currently ranked No. 136.
In an evenly fought match, Quinn had the upper hand over his adversary despite dropping the first set. Quinn battled in the opening frame but could not take it, losing by a 7-5 decision in favor of the Los Angeles native Escobedo, who won just three more total points than Quinn, 41-38.
The Fresno, California native took the second set by winning 41 percent of receiving points. Fueled by two aces, Quinn took a 4-3 lead and subsequently managed to pull away, tying the match and claiming the second set, 6-4.
Quinn duplicated this result in the third set to win the match and picked up his first victory against an opponent in the top 200 of the ATP singles rankings.
Quinn, who enrolled at Georgia in January, earned his spot in the Open's Singles Qualifying Draw after finishing as a singles finalist in the United States Tennis Association Boys' Under 18 National Championship on Sunday, August 16 in Kalamazoo, Michigan.
Quinn also will be featured in the US Open Main Draw for doubles along with Nicholas Godsick after winning the USTA Boys' Under 18 National Championship in doubles on August 15. The tandem will find their draw for the event on Thursday, August 25.
This victory is another in an impressive list from this summer, having previously defeated four players that finished the college tennis season ranked within the top 10 of the Intercollegiate Tennis Association. Quinn's previous best win was against Julian Lez in the quarterfinals of the Bakersfield 25K, who was ranked No. 289 in the ATP rankings.
---
Jump To Comments