Today's Contents – Click to Read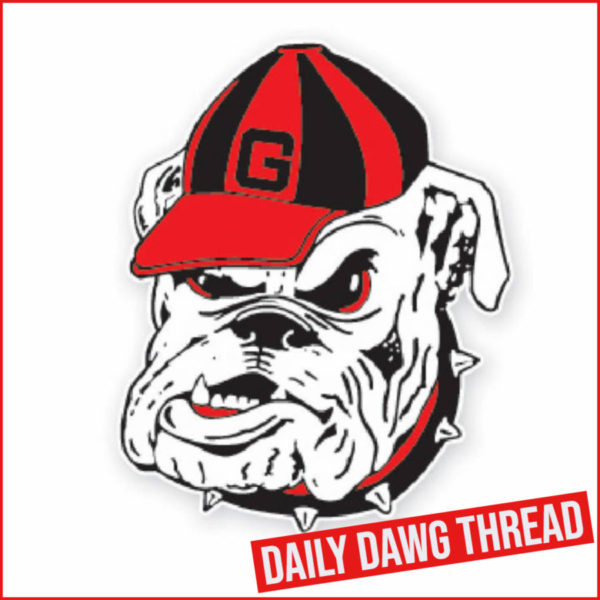 ---
MBB: Bulldogs' 2021 Non-Conference Schedule Announced
The Georgia Bulldogs will host 10 matchups at Stegeman Coliseum during their 13-game non-conference schedule for the 2021-22 season, announced by head coach Tom Crean on Wednesday. 
Headlining the home ledger are dates with arch-rival Georgia Tech; Memphis, the 2021 NIT Champions; and the return of three former Georgia Basketball representatives as coaches.
Georgia will christen its season on Tuesday, Nov. 9, when the Bulldogs host Florida International. Following a road trip to Cincinnati, the Bulldogs will return to Athens to face S.C. State and Georgia Tech on Nov. 16 and Nov. 19, respectively. Georgia boasts a five-time winning streak in the series with Tech, which equals the third-longest stretch against the Yellow Jackets in the series that dates back to 1906.
The Bulldogs will trek to the Prudential Center in Newark, N.J., for the Legends Classic on Nov. 22-23. The tournament field also features Virginia, Northwestern, and Providence.
Georgia will wrap up non-conference play with a string of seven games between Nov. 28-Dec. 29.
That span opens against Wofford and head coach Jay McAuley, a four-year Georgia letterwinner from 2002-06 and team co-captain as a senior who is in his third season as the Terriers' head coach.
Memphis will travel to Athens on Dec. 1 in a rematch of the Bulldogs' historic victory over the No. 9-ranked Tigers two seasons ago. That represented Georgia's second-ever road win over a ranked opponent and the Bulldogs' first since 1977.
Prior to the holiday break, Georgia will welcome Jacksonville on Dec. 7, George Mason on Dec. 18, Western Carolina on Dec. 20 and East Tennessee State on Dec. 22. The George Mason staff includes Dennis Felton, who was Georgia's head coach from 2003-09 and led the Bulldogs to the SEC Tournament title and an NCAA Tournament bid in 2008, as well as NIT appearances in 2004 and 2007. ETSU's head coach Desmond Oliver was a member of Felton's staff for five seasons from 2004-09.
Georgia wraps up non-conference play by entertaining Garder-Webb on Dec. 29. The Runnin' Bulldogs were scheduled to be Georgia's second opponent last season before the contest was canceled due to COVID-19.
Today's Contents – Click to Read
---
Today's Photo Gallery – Nolan Smith
Career High
* Six tackles vs. Arkansas, 2020
2020:  Played extensively in all 10 of the Bulldogs' games…first starting assignment of the season in win over Tennessee…finished with 22 total stops and 20 QB pressures…credited with a career-best six tackles at Arkansas, including 1.5 stops for 14 lost yards…also had four QB pressures vs. the Razorbacks…had three stops and a pair of QB hurries in win over Auburn…four tackles and a QB pressure vs. Alabama…had three tackles in win at Missouri, including the Bulldogs' lone QB sack of the game.
2019:  Co-winner of Defensive Newcomer of the Year, given at team's post-season awards gala…played in all 14 games and finished with 18 total stops, including 2.5 sacks for 19 lost yards…also had 15 QB pressures, fourth-best on the team…three tackles and a QB pressure vs. Georgia Tech…two stops vs. Missouri included a QB sack for a 9-yard loss…had 1.5 sacks vs. Murray State…enrolled at UGA in January and participated in Spring drills.
Watch a fullscreen slideshow
HERE
.
Click
HERE
for our mobile photo app.
Today's Contents – Click to Read
---
Jump To Comments