Today's Contents – Click to Read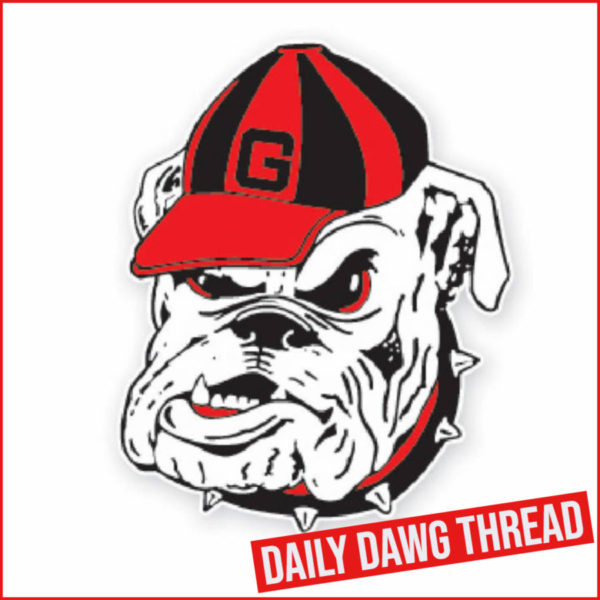 ---
Adam Anderson Talks Star Position Benefits
Although fans think of Anderson as a linebacker, the versatile senior from Rome understands that his speed and athleticism allow him to add to his skill set by competing at the Star position. "Star" is Georgia's term for a hybrid linebacker/defensive back position. A player should have the quickness to cover slot receivers, be a sure tackler, and be a pass rusher, of course.
In the interview, Anderson also talks about his speed. Even though his fastest 40 time (4.47) is impressive, his goal-oriented approach to his game has him working toward running a 4.0 – but he wants to accomplish it after getting his weight to 250 pounds from his current 237.
"The star position helped me in different aspects. It helped me basically learn how to open my hips. Even when I'm laying regular downs and have to play the Jack or Sam position and you have to guard certain running backs or tight ends half of the time. It teaches you how to slow dowe and not overrun them because when you're playing the star you're guarding the slot receiver, one of the fastest dudes on the team. Dealing with that and learning to play the star position has been one of the best opportunities to help me out."
Although Anderson doesn't mention the ultimate benefit of his positional versatility, NFL scouts will not fail to notice the value of his talents and skills.
Today's Contents – Click to Read
---
Today's Photo Gallery – Owen Condon
2020: Made his first collegiate start (at right tackle) in season-opening win at Arkansas…played the entire second half at right tackle in win over Auburn…also saw action vs. Missouri and Cincinnati…earned a spot on the SEC Academic Honor Roll for Fall 2020.
2019: Saw his first action of the season vs. Arkansas State, playing 15 snaps…named to the 2019 SEC First Year Academic Honor Roll.
2018: Redshirted…saw action in three games: vs. Vanderbilt, UMass and Georgia Tech.
Watch a fullscreen slideshow
HERE
.
Click
HERE
for our mobile photo app.
Today's Contents – Click to Read
---
Jump To Comments