Today's Contents – Click to Read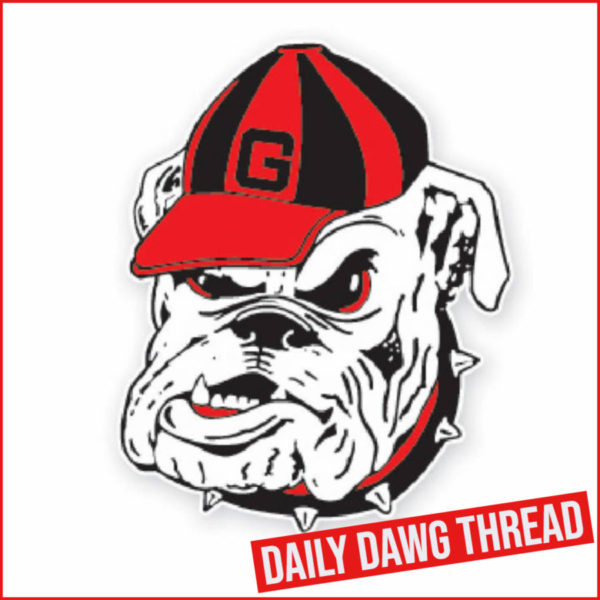 ---
VB: UGA Sweeps Troy
The University of Georgia women's volleyball team recorded a sweep of Troy Friday evening at Stegeman Coliseum to open the 2022 season (25-19, 25-18, 25-17).
Newcomer Sophie Fischer shined in her Bulldog debut, putting up 11 blocks, setting a new Georgia rally scoring record, previously nine set in 2015. Fischer also laid down eight kills with a pair of digs.
Offensively, senior Kacie Evans tallied 11 kills hitting .350 in the match. Defensively, Evans added seven digs to her line. Sophomore libero Bailey Cox led the defense with 11 digs.
Other notable performances included freshman Tori Harper putting up seven blocks with three kills in her Georgia debut and sophomore Abby Maesch with seven kills and three blocks.
In all, Georgia put up 15 blocks in the three-set match, the most since 13 against Kennesaw State in 2016. On the offensive side of the ball, the Bulldogs hit .304 as a team.
Georgia (1-0) trailed to open the match in the first set, down one at the first media break, 15-14. A 7-0 run put the Bulldogs out in front 20-16. Troy closed it to two at 20-18 and Georgia took a timeout. A Bulldog block and an ace from Maesch put Georgia back in front by four and Troy used its final timeout. The Bulldogs held on to finish the set on an 11-3 run to take the opening stanza 25-19. Fischer led the Bulldogs with five kills to begin the match.
A 5-1 run opened a 10-6 lead for UGA in set two, capped by Evans' fifth kill, forcing an early timeout for Troy. Up 11-9, a 6-1 Georgia run lengthened its lead in the frame to 16-10, exhausting the Trojans' timeouts in the second. Georgia held on and rolled to a 25-18 set two win, going ahead 2-0 on the Trojans. Evans put up four kills on five swings in the second set as Fischer had six blocks.
Georgia jumped out to an 8-4 lead in the third and continued building on the advantage to 14-7. With the Bulldogs ahead, Troy slowed the Georgia attack, cutting the lead to 17-15. Georgia bounced back to wrap up the set on an 8-2 run, 25-17, closing the book on the three-set win.
Today's Contents – Click to Read
---
PHOTO GALLERY: National Championship Postgame Celebration
Watch a fullscreen slideshow
HERE.
Today's Contents – Click to Read
---
Jump To Comments