Jump To Top of Page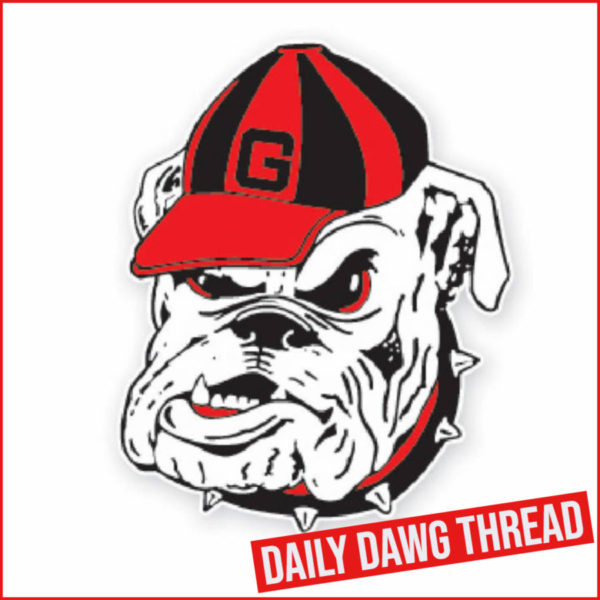 T&F: Karel Tilga led a trio of to finish in the top nine in the decathlon at the World Athletics Championships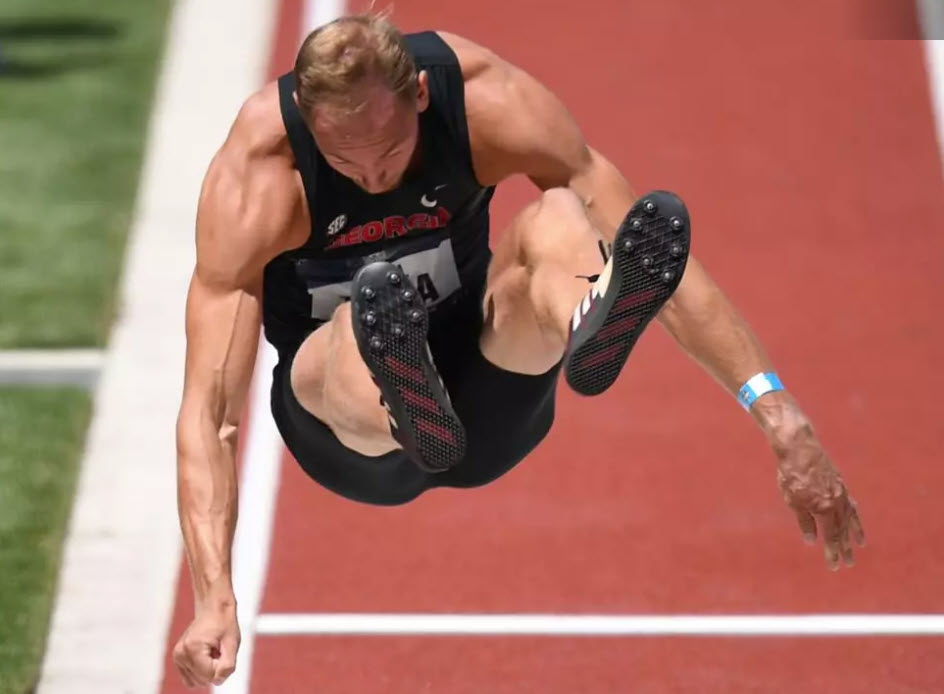 In the dec, Tilga, who won an NCAA title for Georgia, tallied 8,681 points for fourth place. Volunteer assistant coach Janek Oiglane combined for 8,524 points through 10 events for sixth place while former Bulldog NCAA champion Johannes Erm went for 8,484 points for ninth. More importantly, the three Estonians all hit the Olympic standard with the Games arriving in Paris next summer.
Matthew Boling, a native of Houston and UGA graduate, ran the second leg of the 4×400-meter relay as the quartet of Trevor Bassitt, Boling, Christopher Bailey and Justin Robinson clocked a 2:58.47 to advance to Sunday's final with the fastest time of the day in the 17-team field.
This marked the eighth of nine days at the World Championships. On Sunday, Elena Kulichenko is set to battle in the high jump final at 2 p.m. ET. The Lady Bulldog All-American matched a personal best during the qualifying round. Boling is also expected to run a leg on the Team USA 4x400m relay team in the final round at 3:37 p.m.
During the meet's first day last Saturday, Boling ran the third leg for Team USA's mixed 4x400m relay that won a gold medal with a world record time.
---
MBB: Anthony Edwards scored 14 points and grabbed seven rebounds to help the USA National Team defeat New Zealand, 99-72, in the FIBA World Cup
Edwards started and scored 14 points by converting 5-of-7 2-point shots and 4-of-7 trips to the line. In addition, he notched three assists and a steal in 24 minutes of action.
The Americans led just 19-18 following the first quarter before Edwards helped seize control. He scored eight points in the second period, becoming the first of six Americans to reach double figures, as the lead expanded to 45-36 at the intermission.
The USA will return to action on Monday when it faces Greece at 8:00 a.m. ET on ESPN2. The Americans' third outing of the initial group stage will be on Wednesday at 4:40 a.m. ET, also on ESPN2. The second round of group phase play will be from Aug. 31-Sept. 3, followed by the final round of competition from Sept. 5-10.
Edwards was the USA's leading scorer in its five-game exhibition tour to prepare for the World Cup. He averaged 19.2 points, 4.8 rebounds, a team-leading 2.0 steals and shot 51 percent from the field in those outings.
Edwards, an Atlanta native, was the nation's top-scoring freshman and earned SEC Freshman of the Year honors in one season at Georgia during 2019-20. He scored 610 points – the 10th-most ever by an SEC freshman – and averaged 19.1 points per game.
---
Jump To Today's Discussion Thread