Jump To Top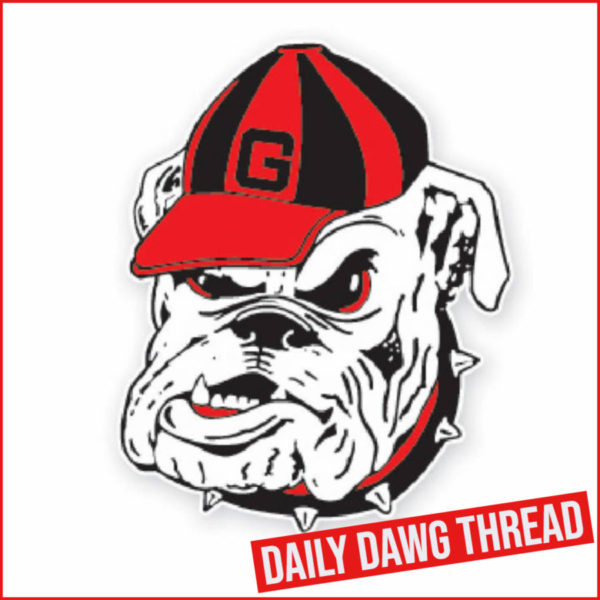 MBB: UGA drops second conference game of the season at Kentucky
The Georgia men's basketball team lost its second conference game of the season against the Kentucky Wildcats, 85-71, on Tuesday evening in front of 19,171 spectators at Rupp Arena, despite 21 points from Terry Roberts.
Oquendo also added in 15 points and three rebounds for Georgia (13-5, 3-2 SEC), with Braelen Bridges and Jabri Abdur-Rahim also contributing nine points. Kentucky (12-6, 3-3 SEC) forward Oscar Tshiebwe finished with a career-high in points with 37 and added 24 rebounds.
"Kentucky just dominated the glass, 44-31," said head coach Mike White. "Our best offensive category is the offensive glass, and we had couple guys get one each, and Oscar [Tshiebwe] gets 11 and they get 16. Their strength dominated our strength, and we have to be much better than that in the future. Our energy level early in the second half didn't match our first half effort, and that's on me."
The Bulldogs jumped out to a 7-2 lead in the first three minutes and kept itself in front through the first media timeout of the night, when a steal from Roberts led to a Matthew-Alexander Moncrieffe layup for a 9-5 advantage. The Wildcats narrowed the lead to just one at the under-12 break.
Justin Hill connected with Abdur-Rahim after Kentucky took a one-point lead, this time on a baseline out-of-bounds pass for a 3-pointer in the corner to push the Red and Black ahead 16-14. After Roberts handed the ball off to Bridges, the senior then waited for Jaylin Ingram to get around a screen to break free and for a 3-pointer to create a 25-18 lead with just over seven minutes to go in the half.
Roberts continued leading the offense for Georgia, knocking down another tray and giving the team a 36-25 advantage. The senior would go on to lead the Bulldogs in scoring in the opening frame with 13 points on 5-of-8 shooting, helping give the team a 42-34 lead at halftime. Abdur-Rahim and Oquendo added seven points each as the team shot 56% from the field in the first 20 minutes.
Kentucky managed to erase Georgia's lead in just under two minutes into the half. The Wildcats went on a 7-0 scoring run, which was capitalized by a C.J. Fredrick 3-pointer that forced Coach White to call a timeout. This marked the first lead for the Wildcats since 11:04 in the first half when they were in front 14-13.
Abdur-Rahim broke the scoring drought for the Bulldogs when he managed to pull up from the extended elbow and make a jump shot. The Wildcats were continuously applying offensive pressure, though, and continued a 19-5 scoring run that began with just 22 seconds in the first half. The Red and Black found itself behind, 50-47, at the first media timeout of the half.
Roberts put down his third triple of the night on a step-back that left him wide open and cut the deficit to just one. The Bulldogs would go on to tie the game up at 55-all on a fast break where Roberts let the defense close in on him in the corner before passing back out to Hill for 3-ball with 12:38 to go. From there, Kentucky went on another scoring run to create a 67-60 advantage heading into the under-eight timeout.
After a miss in the corner from Fredrick, Oquendo got the defensive rebound and took in the length of the floor to put down a thunderous dunk over Antonio Reeves and cut the deficit to six with just over five minutes remaining. The Bulldogs would be unable to pull the score any closer throughout the remainder of the contest, though, and the team would eventually lose the game by 14 points.
The Bulldogs will return to Stegeman Coliseum this Saturday afternoon to take on the Vanderbilt Commodores at 1 p.m. ET. Georgia holds a 47-42 record at home against Vandy.
---
UGA News Release: Information Regarding GoFundMe Accounts for Willock and LeCroy Families
We have been overwhelmed and touched by the outpouring of love and support for the families of Devin Willock and Chandler LeCroy, as well as the other members of our Georgia Athletics community.

We continue to communicate with the families and provide support in a number of ways.

Many people have reached out asking how to help. In addition to the Athletic Association's efforts, verified GoFundMe accounts for the families have been set up to allow everyone an opportunity to support the Willock and LeCroy families.

Each of these GoFundMe accounts are verified and funds go directly to the families.

Donate to the Devin Willock family GoFundMe:
https://www.gofundme.com/f/remembering-devin-willock-uga-football

Donate to the Chandler LeCroy family GoFundMe:
https://www.gofundme.com/f/remembering-chandler-lecroy-uga-football
---
Dawgs in the NFL – Playoffs
All four American Football Conference teams that advanced to the second weekend of the playoffs (the No. 1 Kansas City Chiefs, No. 2 Buffalo Bills, No. 3 Cincinnati Bengals and No. 4 Jacksonville Jaguars) include a former Bulldog on their roster. In addition, three of the four remaining National Football Conference teams (No. 1 Philadelphia Eagles, No. 5 San Francisco 49ers and No. 6 New York Giants) feature at least one former Bulldog.
In related NFL news, Cleveland running back Nick Chubb was one of three named as a finalist for the FedEx Ground NFL Player of the Year. He finished the season ranked third in the league in rushing yards (with 1,525) and tied for fifth in rushing touchdowns with 12. He recorded seven games with at least 100 rushing yards.
49ERS 41, SEAHAWKS 23
Charlie Woerner, TE – Recorded one assisted tackle on special teams, appearing in 25 plays and an additional seven on offense in San Francisco's win.
JAGUARS 31, CHARGERS 30
Tyson Campbell, DB – Credited with four tackles (three solo, one assist) in all 70 defensive snaps for Jacksonville, helping lead the team to its first playoff win since Jan. 14, 2018. Has career-best three interceptions in 2022 also posting a tackle-for-loss and pass deflection in Week 3 meeting.
Travon Walker, OLB – Accumulated two assisted tackles, half a sack for 3.5 yards and two quarterback hurries in Jacksonville's playoff win.
BILLS 34, DOLPHINS 31
James Cook, RB – Rushed for 39 yards and a touchdown on 12 attempts while appearing in 23 offensive snaps during Buffalo's come-from-behind win.
Isaiah McKenzie, WR – Was a last-minute scratch for Buffalo after being listed as questionable due to a hamstring injury.
John Jenkins, DL – Credited with one solo tackle and appeared on 12 defensive plays and eight on special teams for Miami.
Channing Tindall, LB – Appeared on 17 special teams snaps and recorded no stats for Miami.
GIANTS 31, VIKINGS 24
Lawrence Cager, TE – Caught one pass for four yards on two targets for New York, appearing on 24 plays on offense and five on special teams.
Azeez Ojulari, OLB – Picked up one tackle for loss and a quarterback hurry for New York in eight plays on defense, missing the second half due to a quad injury. Has 5.5 sacks and three forced fumbles in eight games in 2022.
Andrew Thomas, OL – Played on all 72 offensive plays for New York, who totaled 431 yards of offense.
BENGALS 24, RAVENS 17
Trey Hill, C – Played on three plays on special teams while recording no stats in Cincinnati's win.
Ben Cleveland, OL – Lined up for six plays, three each on offense and special teams, for Baltimore.
Justin Houston, OLB – Picked up a sack for nine yards in 26 plays on defense for Baltimore. Led team with 9.5 sacks in 2022, his seventh career season with nine or more sacks. Has half a sack or more in four of his past five games in the postseason.
Nick Moore, LS – Appeared on special teams, snapping for three punts while holding for two extra points and a field goal for Baltimore.
Roquan Smith, ILB – Totaled eight tackles, three solo and five assisted, which was the second-most stops for Baltimore. Ranked third in NFL with career-high 169 tackles this season and was the only player with 150+ tackles and three or more interceptions (three). Had 16 tackles and a tackle for loss in the week 18 meeting, earning a TFL in five of past six games. Had seven tackles and an interception in only career playoff game (2018 NFC-WC vs. Phi. with Chi.). Was named AFC Defensive Player of the Month for December/January, marking sixth former Georgia Bulldog to win Defensive Player of the Month and the first since linebacker Thomas Davis (Nov. 2013).
COWBOYS 31, BUCS 14
Jake Camarda, P – Punted five times for a total of 245 yards, averaging 49 yards for Tampa Bay. Totaled one touchback, pinned Dallas inside the 20-yard line twice with a long of 54 yards.
Practice Squads
Giants: Solomon Kindley, OL
Reserve Lists (IR, PUP, NFI, COVID)
Bengals: Elijah Holyfield, RB
---
Matthew Boling Named USTFCCCA National Athlete Of The Week
Georgia senior Matthew Boling has been named the U.S. Track & Field and Cross Country Coaches Association (USTFCCCA) National Men's Athlete of the Week, according to announcement Tuesday.
Boling, a native of Houston, Texas, ran his first career 300-meter dash and won with a facility record time of 32.40. This ranks No. 2 in school history behind the late great Torrin Lawrence, who set a then all-time collegiate best of 32.32 in 2010. Boling's finish makes him the No. 3 all-time collegiate performer with the No. 4 all-time collegiate performance and it is No. 1 in the world in 2023.
This marks the second year in a row Boling has garnered National Athlete of the Week honors in January. His accolade last year was the first for a Bulldog male since Kendal Williams garnered the honor on Feb. 21, 2017.
---
Jump To Comments