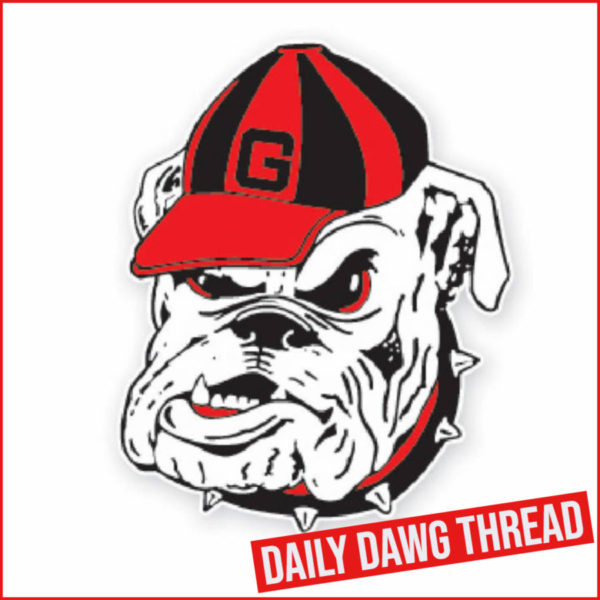 ---
T&F: Matthew Boling Earns NAtional and Conference Honors and Kenondra Davis Earns SEC Freshman of the Week
Georgia junior Matthew Boling has been named the U.S. Track & Field and Cross Country Coaches Association National Men's Athlete of the Week as well as the Southeastern Conference Men's Runner of the Week, according to recent announcements.
Boling, a native of Houston, Texas, left the field behind in his first 200-meter dash of the season with a world-leading time of 20.49 at the Clemson Invite. This finish tied for the third-best time of his career. He also competed in the long jump and traveled 8.25 meters (27 feet, ¾ inches) on his second attempt to win by nearly half a foot. This topped his school record and put him 14th on the all-time NCAA performer list.
Boling's mark in the long jump was the best for a collegian during the month of January since 2002. No man in world history has posted a combination of 20.49 in the 200m and 8.25m (27-0.75). Boling is the first male Bulldog to garner National Athlete of the Week honors indoors since Kendal Williams on Feb. 21, 2017.
After being named the SEC Freshman of the Week twice indoors in 2020, Boling garnered SEC Indoor Men's Runner of the Week two separate times last year.
---
Georgia true freshman sprinter Kenondra Davis has been named the Southeastern Conference Women's Freshman of the Week, according to a league announcement.
Davis, a native of Fort Worth, Texas, made her collegiate debut and was third in the 200-meter dash with the sixth-best time (23.62) in UGA history and the eighth-fastest finish in the NCAA this year at the Clemson Invite. Her time puts her No. 2 on the national list for freshmen.
Davis also clocked a 7.43 for ninth in the 60m to take over the No. 7 slot in the school record books during her first meet in red and black. Both of her times over the weekend left her high school personal bests behind.
---
Georgia (5-12, 0-4 SEC) vs. No. 2/2 Auburn (16-1, 5-0 SEC) Tonight
Date: Wednesday, January 19, 2022
Tipoff: 9:00 p.m. ET
Location: Auburn Arena (9,121) in Auburn, Ala.
Watch: ESPNU (Tom Hart, pbp; Pat Bradley, analyst)
Listen: Georgia Bulldog Sports Network – Flagship: WSB AM 750; XM: 383; SXM App: 973. (Scott Howard, play-by-play; Chuck Dowdle, analyst; Adam Gillespie, producer)
The Starting 5…
• Aaron Cook is set to become just the 18th D-I MBB player to participate in 150 games during his collegiate career.
• In six outings vs. JUCO and D-I ranked teams, Kario Oquendo has averaged 22.3 ppg and made 62.2 percent of his FGs.
• Jaxon Etter has drawn 16 offensive fouls this season…and 24 in UGA's last 28 games dating back to 2020-21.
• Of Noah Baumann's 251 FGs in his career, 179 have been 3-pointers …71.3 percent of all his makes.
• UGA's seven first-year transfers combined to score 4,782 points at their previous schools.
The Opening Tip
Georgia will make the roughly three-hour trek from Athens to The Plains to face Auburn at 9:00 p.m. ET on Wednesday night.
The series between UGA and AU is Georgia's oldest with any SEC school – the first meeting was Feb. 15, 1908, in Columbus, Ga. – and third-most contested overall – Wednesday will be the 194th meeting.
The series between Georgia and Auburn is as close as it could possibly be…literally, with the Tigers owning a 97-96 advantage.
Of note, "super senior" Aaron Cook is set to become just the 18th D-I player in NCAA history to play in 150 games on Wednesday.
The Bulldogs are 5-12 overall and 0-4 in SEC play. Each of the conference outings has featured some positive signs for Georgia and its roster which features 10 newcomers.
The Bulldogs led Texas A&M with 1.2 seconds left before a 3-pointer gave the Aggies a win. Georgia was ahead or was tied for 12:19 of the first half at Rupp Arena and led both Mississippi State and Vanderbilt at halftime.
---
Dawgs in the NFL – Playoffs
Following the NFL's Super Wild Card Weekend, there are 14 Georgia alums on seven of the eight remaining teams. The Bulldogs have had at least one player on a Super Bowl roster for 20 straight seasons, the longest current national streak.
The divisional matchups on Saturday will pit Cincinnati at Tennessee at 4:30 p.m., followed by Green Bay entertaining San Francisco at 8:15 p.m. On Sunday, Tampa Bay will host Los Angeles at 3 p.m., then Buffalo will visit Kansas City at 6:30 p.m.
How the Bulldogs fared in the Super Wild Card Weekend:
Rams 34, Cardinals 11
Leonard Floyd, OLB: Floyd had three tackles for Los Angeles.
Sony Michel, RB: Michel carried 13 times for 58 yards for the Rams.
Matthew Stafford, QB: Stafford went 13-of-17 for 202 yards and two touchdowns and he rushed six times for 22 yards and a score for Los Angeles.
A.J. Green, WR: Green was targeted three times by the Cardinals, but he did not have any receptions.
Jonathan Ledbetter, DL: Ledbetter spent the season on the Cardinals' practice squad and appeared on 12 snaps during a Week 6 elevation.
---
Chiefs 42, Steelers 21
Deandre Baker, DB: Baker appeared on 17 defensive and 13 special teams plays for the Chiefs.
Mecole Hardman, WR: Hardman returned three punts for 70 yards (including a 48-yarder), hauled in four passes for 43 yards, and carried twice for six yards for Kansas City.
Malik Herring, DE: Herring has spent the entire season on the Chiefs' non-football injury reserve list.
---
Bengals 26, Raiders 19
Lamont Gaillard, OL: Gaillard has spent the entire season on Cincinnati's practice squad.
Trey Hill, OL: Hill appeared on six special teams plays for the Bengals.
Elijah Holyfield, RB: Holyfield has been on Cincinnati's practice squad this year.
Javon Wims, WR: Wims was released from the Raiders' practice squad on Jan. 11.
---
Bills 47, Patriots 14
Isaiah McKenzie, WR: McKenzie hauled in three passes for 45 yards, returned four kickoffs for 35 yards, and rushed three times for 29 yards for the Bills.
David Andrews, OL: Andrews played all 63 snaps and helped New England accumulate 305 total yards.
DJ Daniel, DB: Daniel was added to the Patriots' practice squad on Jan. 10.
Isaiah Wynn, OL: Wynn was not active for the Patriots due to ankle and hip injuries.
---
49ers 23, Cowboys 17
Charlie Woerner, TE: Woerner appeared on 24 special teams and 15 offensive plays for San Francisco.
Tennessee and Green Bay, the AFC and NFC top seeds respectively, had first-round byes. The Titans' roster includes center Ben Jones and linebacker Monty Rice, while the Packers boast defensive back Eric Stokes.
---
Jump To Comments