Jump To Top
Today's Contents – Click to Read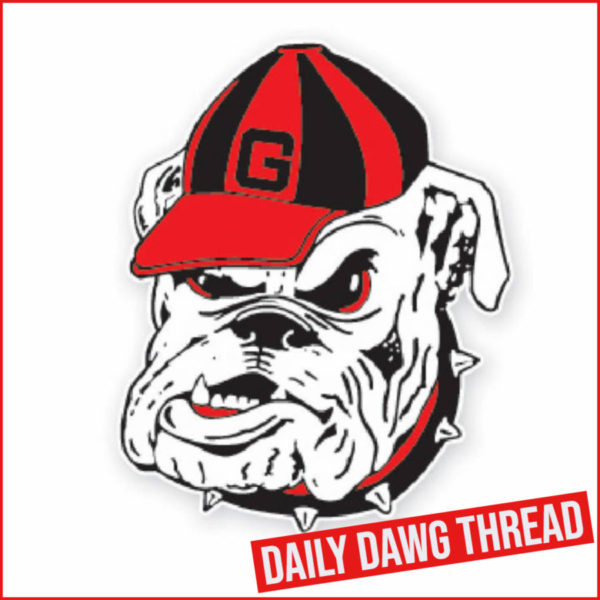 WBB: Georgia falls to TAMU
Texas A&M topped Georgia 75-73 in a thriller Sunday afternoon at Reed Arena, as freshman Janiah Barker led the Aggies to their first Southeastern Conference win of the season.
Georgia falls to 13-8 on the year and 2-5 in the SEC, while the Aggies are 6-12 and 1-7.
There were 13 ties and 11 lead changes with Texas A&M in front for 15:33 and Georgia on top for 15:27. The difference was sharp shooting from an Aggies squad that has struggled from the field this season. Coming into the game, the Aggies were shooting 35.7% from the field and 25.7% on three point field goals. Against Georgia, A&M was 28 of 48 (58.3%) from the floor and 8 of 16 on triples.
The combination of efficiency from distance and the superb play of Barker was a lethal formula of success for the Aggies. Playing in her first game since November 30th due to a hand injury, Barker scored 24 points on 10 of 11 shooting (making her lone three and 3 of 6 free throws) in just over 20 minutes of action.
With Georgia trailing by four in the closing seconds, Alisha Lewis hit a three point field goal to cut the Aggies lead to 74-73. Barker hit the first and missed the second, giving Georgia one last gasp to tie or potentially win, but Lewis's triple from the right wing was short.
The Lady Dogs were 3 of 12 on three. In SEC play this season, through seven games, the opposition has hit 55 triples compared to Georgia's 15.
Thanks to outstanding work at the foul line, where Georgia hit 24 of 30 free throws, and a plus-10 count in the turnover column, the Lady Bulldogs were able to stay within striking distance.
But it was Barker who was the difference.
"She was outstanding," said Georgia coach Katie Abrahamson-Henderson. "Barker is a big time player who had a tremendous game."
Today's Contents – Click to Read
---
MTENNIS: Texas gets by UGA, 4-3
The University of Georgia men's tennis team lost a close match to Texas by a 4-3 result on Sunday afternoon at the Texas Tennis Center.
The 12th-ranked Bulldogs (0-2) picked up three wins in singles and one in doubles, but it was not enough to defeat No. 7 Texas (3-0). No. 55 Blake Croyder and Britton Johnston won the team's lone doubles match, while No. 106 Trent Bryde, No. 21 Croyder and Miguel Perez Peña earned wins in singles.
"I was very pleased with how we competed today," said head coach Manny Diaz. "It's always a game of inches, and today was no exception. We lost a hard-fought doubles point after being up a break at both matches we lost. Texas just lifted their games in front of their great crowd to take the tiebreaker in the decider. They deserve all the credit. Our guys fought very well in singles, but Texas played extremely well at the top of the lineup. I feel like we made great progress today, but we are not satisfied with the outcome because we didn't get the job done today."
The match began in doubles competition, with Texas earning the doubles point after winning a tiebreaker on court one.
The Bulldogs began doubles with a swift win from No. 55 Croyder and Johnston, earning a 6-2 victory over Chih Chi Huang and Eshan Talluri. Teodor Giusca and Philip Henning dropped their match on court two by a 6-4 result to Pierre-Yves Bailly and Siem Woldeab, which put the deciding match on court one.
No. 19 Bryde and Ethan Quinn found themselves ahead late, 6-5, but could not close out the match and went to a tiebreaker against No. 7 Cleeve Harper and Eliot Spizzirri. The Texas tandem would go on the win the game and the match, 7-6(4), and took a 1-0 match lead heading into singles competition.
All six matches in singles were a battle, with four of them needing three sets to decide a victor.
13th-ranked Woldeab managed to defeat No. 70 Giusca in a 7-5, 6-4 decision. No. 10 Henning fell shortly after, dropping his match on court two to Bailly by a 6-3, 7-5 margin, giving Texas a 3-0 match lead.
Croyder earned the first win in singles for Georgia. The No. 21-ranked singles player beat Huang by 3-6, 6-3, 6-4 result, putting the Bulldogs on the board and picking up his 10th singles win of the year. However, the Longhorns would go on to clinch the match on court one. No. 3 Eliot Spizzirri eventually defeated No. 1 Quinn in three sets to confirm the result.
The teams decided to play out the remaining matches on courts four and six. No. 106 Bryde picked up his first win of the dual match season by taking down Harper in a 6-4, 2-6, 6-2 final. The senior has now won seven of his last nine matches, dating back to the fall season. Perez Peña closed out the day for the Bulldogs with a win over No. 104 Evin McDonald, giving the sophomore his fifth-consecutive singles win and his second over a ranked opponent this year.
Georgia's next match will be its home opener, hosting a region of the Intercollegiate Tennis Association Kick-off Weekend on Jan. 29 and 30. The Bulldogs' first opponent will be conference foe LSU on Sunday, Jan. 29 at 2:30 p.m. ET. Should Georgia win, it would face the winner of Miami and Louisville with a spot in the ITA Team Indoor Championships on the line on Monday, Jan. 30 at 2:30 p.m.
---
Jump To Comments