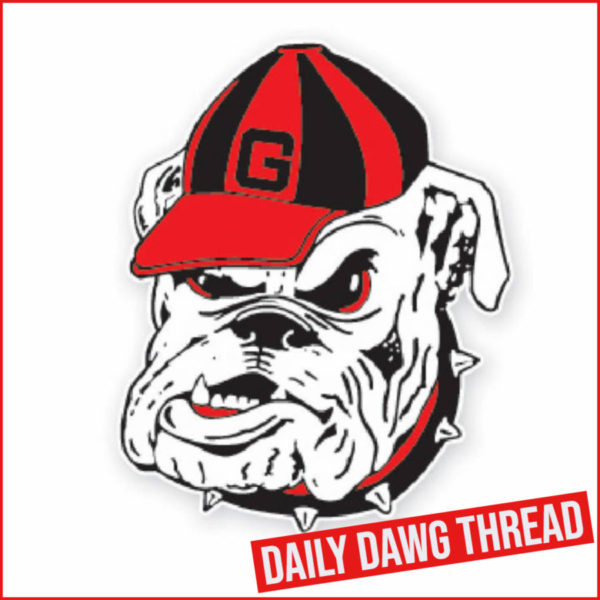 ---
WBB: Georgia Signee Named McDonald's All-American
Janiah Barker, a consensus top-3 prospect nationally who signed with the Georgia Lady Bulldog basketball team this past November, has been named a McDonald's All-American, it was announced Tuesday.
Barker is the third McDonald's All-American Georgia has signed in the last two years, joining future teammates and current Lady Bulldog freshmen Jillian Hollingshead and Reigan Richardson.
The standout from Montverde Academy in Tampa Bay, Florida is considered the No. 1 forward and the No. 3 overall prospect in the 2022 class according to ESPN. The 6-foot-3 Barker has guided Montverde to a 14-3 record this season.
Barker has been a star with USA Basketball. She played for the U16 National Team and led her squad to an undefeated record and gold medal. In addition, she was a member of the 2021 USA Basketball 3×3 U18 World Cup gold medal team and also took part in trials for the 2018 USA U17 World Cup squad.
---
WBB: Que Morrison on National Defensive Player of the Year Watch List
Que Morrison, who ranks among the Southeastern Conference's best in most statistical categories, is one of 15 players on the prestigious 2022 Naismith National Defensive Player of the Year Watch List, the Atlanta Tipoff Club announced Tuesday.
Playing in her final season in Athens, Morrison has made a name for herself as one of the top all-around players in college basketball.
The Riverdale, Georgia, native ranks among the league's best in assists (third), steals (seventh), free-throw percentage (second), assist-to-turnover ratio (seventh), scoring (17th), and minutes played (10th).
The 2021 SEC Co-Defensive Player of the Year and WBCA All-America honorable mention selection has scored in double figures in 15 of 19 games and in every SEC contest this season. She has dished out three or more assists in all 19 contests and has totaled three or more steals an impressive seven times.
Morrison has saved some of her best performances for the biggest games. She played the full 45 minutes and scored 20 points to go with five steals and six assists in the win against No. 2 NC State, scored a career-high 26 points and totaled a career-high 10 assists against No. 12 LSU, had a 21-point, 7-rebound effort in the win against Alabama and scored 12 of her 18 points in the second half to lift Georgia past Florida.
In addition to earning SEC Defensive Player of the Year honors last season, Morrison is a two-time selection to the SEC All-Defensive Team, made the conference's All-Freshman Team in 2018 and is a two-time SEC Academic Honor Roll honoree.
Morrison graduated in May 2020 with a degree in communication studies.
---
T&F: Elena Kulichenko Named SEC Freshman Of The Week
Georgia true freshman high jumper Elena Kulichenko has been named the Southeastern Conference Women's Co-Freshman of the Week, according to League announcement.
Kulichenko, a native of Odintsovo, Russia, gives the Lady Bulldogs two of these honors in a row after sprinter Kenondra Davis garnered the award last week. Kulichenko splits this week's honor with South Carolina's Jayla Jamison.
Kulichenko won her first collegiate meet after hitting the 6-foot mark (1.83 meters) in the high jump at the Samford Invite to set a meet record. Clearing 5-10.75 (1.79m) on her second try, Kulichenko then passed over the bar at 6 feet (1.83m) on her second attempt as well to shoot to No. 8 on the national list. She is currently the nation's top freshman.
---
In Case You Missed It:
---
Jump To Comments