Jump To Top of Page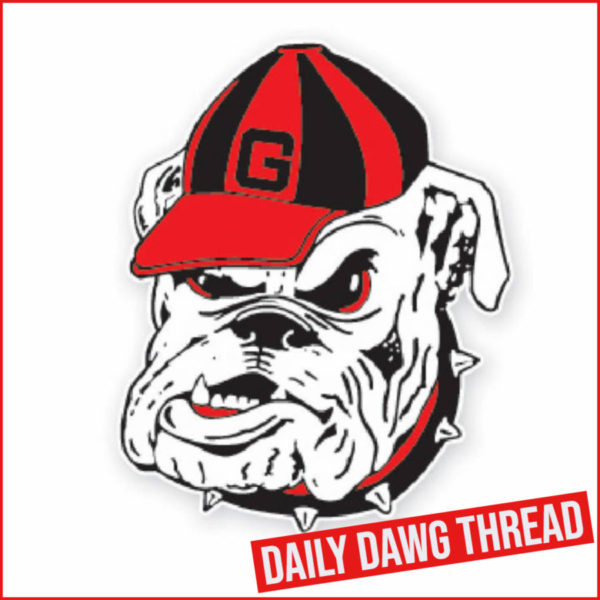 MBB: Anthony Edwards has been named to the USA Men's National Team
"On behalf of USA Basketball, I'm thrilled to introduce the 2023 USA Men's National Team, which features some of basketball's brightest talent," said Grant Hill, USA Basketball Men's National Team managing director. "We are excited for the challenges ahead and look forward to the opportunity to compete at the 2023 FIBA Men's World Cup. I am confident that working together, and under the leadership of our outstanding coaching staff, this team will proudly represent the United States this summer in Manila."
Edwards was the nation's top-scoring freshman while averaging 19.1 ppg for the Bulldogs during the 2019-20 season. He scored 610 points, the 10th-most ever by an SEC freshman and the seventh-highest effort by a Bulldog in a single season. In addition to being named SEC Freshman of the Year by both league coaches and the Associated Press, Edwards was tabbed the SEC Freshman of the Week a school-record four times, was named the Georgia College Player of the Year by the Atlanta Tipoff Club and was one of five finalists for the Jerry West National Shooting Guard of the Year Award.
Edwards was selected as the No. 1 overall pick in the 2020 NBA Draft by the Minnesota Timberwolves and has emerged as one the league's brightest rising stars over the past three seasons. He was named an NBA All-Star last season while averaging 24.6 points, 5.1 rebounds, 3.7 assists and 1.4 steals per game for Minnesota to the Playoffs for the second-straight year. Over three seasons, Edwards has scored 4871 points, the fourth-most in league history by any player younger than 21 behind only LeBron James, Kevin Durant and Carmelo Anthony.
Edwards is the seventh Bulldog to represent the United States in international competition. Vern Fleming and Willie Anderson played in the 1984 and 1988 Olympics, respectively, and were later joined by Jumaine Jones (1998 Goodwill Games), Trey Thompkins (2009 FIBA U19 World Championships), Damien Wilkins (2015 Pan Am Games) and Yante Mateo (2020 Americup Qualifying).
In addition to Edwards, the 2023 USA Men's National Team includes Paolo Banchero (Orlando Magic), Mikal Bridges (Brooklyn Nets), Jalen Brunson (New York Knicks), Tyrese Haliburton (Indiana Pacers), Josh Hart (Knicks), Brandon Ingram (New Orleans Pelicans), Jaren Jackson Jr. (Memphis Grizzlies), Cameron Johnson (Brooklyn Nets), Walker Kessler (Utah Jazz), Bobby Portis (Milwaukee Bucks) and Austin Reaves (Los Angeles Lakers).
Highlighted by several NBA award winners and honorees, the 2023 USA Men's National Team features nine athletes who have previous USA Basketball experience with Hart, Johnson and Reaves expected to make their USA debuts this summer. Edwards attended 2017 junior minicamps before also playing on the 2021 USA Select Team.
Steve Kerr (Golden State Warriors) will serve as head coach of the 2023 U.S. Men's National Team. He will be assisted by Mark Few (Gonzaga University), Tyronn Lue (L.A. Clippers) and Erik Spoelstra (Miami Heat).
"My staff and I are thrilled to have the opportunity to coach such talented, team-oriented players," Kerr said. "I'm confident this group will represent our country well, with effort, talent and a commitment to winning together. We look forward to competing for a gold medal in the World Cup later this summer."
As part of Group C, the U.S. opens the 2023 FIBA World Cup against New Zealand on Aug. 26, followed by Greece on Aug. 28 and Jordan on Aug. 30. The New Zealand and Greece contents tip off at 8:40 a.m. ET with Jordan starting at 4:40 a.m. ET. ESPN and FIBA recently announced that all 92 World Cup games will be available on various ESPN platforms. Six games will air exclusively on ESPN2, including three in the first round featuring USA Basketball. All other 86 games will be carried by ESPN+ while also being available on FIBA's official streaming service, Courtside 1891.
Before arriving in Manila, the USA Men's National Team will hold training camp Aug. 3-6 in Las Vegas before playing a series of exhibition games as part of the USA Basketball Showcase, which tips off Aug. 7 vs. Puerto Rico at Las Vegas' T-Mobile Arena. The USA will also face Slovenia on Aug. 12 and Spain on Aug. 13 in Malaga, Spain, and Greece and Germany on Aug. 18 and 20, respectively, in Abu Dhabi. For more information and to purchase tickets, visit usab.com/tickets.
Georgia Basketball will be well represented in Manila. In addition, former Lady Bulldog Katrina McClain will be inducted into the FIBA Hall of Fame in ceremonies in Manila. McClain, Georgia's first-ever National Player of the Year in 1987 and three-time U.S. Olympic medalist is one of 12 members of this year's class. McClain competed on 13 USA Basketball teams and tallied an impressive overall career record of 118-5 (.959), winning eight gold, one silver, and three bronze medals. 
The United States has won the World Cup five times, including in two of the last three editions.
For more information on the 2023 FIBA World Cup, click here. To learn more about the USA Men's National Team, click here.
---
Softball: Tony Baldwin has announced the hiring of assistant coach Amber Freeman.
Freeman will work primarily with the Bulldogs' hitters and catchers.
"We are incredibly excited to add Amber to our coaching staff," Baldwin said. "She is going to be a great fit for our student-athletes and our program. She is an investor in people, she is a communicator, and she is a tremendous coach. We are thankful for our administration's commitment to our program to be able to add a coach like Amber to our staff. We're excited to get her to Athens!"
"I'm so excited to be joining an amazing staff here at Georgia," Freeman said. "This program has a tradition of excellence that I can't wait to be a part of. I can't thank Coach Baldwin and the University enough for giving me this opportunity. I hope to come in and make a positive impact on these student-athletes and help this program accomplish the goal of competing for a National Championship. Go Dawgs!"
Freeman comes to Athens after one season on staff as the pitching coach for the Cal Bears in Berkeley, California. The Golden Bears went 35-21-1 in 2023 including making a run to the NCAA Tournament.
She spent the previous three years as the head softball coach at Vanguard University in Costa Mesa, California, compiling an 82-36 record with the Lions, beginning with the 2020 COVID-19 shortened season.
The Lakewood, California native and Mater Dei High School product went on to a standout career as a catcher at Arizona State University (2012-15). She became a three-time NFCA All-American (2013, 2014, 2015) and garnered 2013 Pac-12 Player of the Year honors. Freeman stands fourth in ASU history with 56 career home runs and fifth in RBI, totaling 197. She is also fifth in Sun Devil history with 46 career doubles.
Freeman's 2015 batting average of .436 is fifth in single-season history for those tallying at least 75 at-bats. She became just the third player in ASU history to earn both First Team All-American and First Team Academic All-American designations.

Throughout her junior and senior seasons, she tallied a .422 batting average in 115 games and only recorded one error in over 400 chances. She posted a career slugging percentage of .718 and an on-base percentage of .498.

Freeman earned Pac-12 Scholar Athlete of the Year recognition in 2015 after holding a 3.6 GPA in the classroom. A two-time Academic All-American, Freeman received her Master of Arts in Elementary Education in 2017, earning a 3.7 GPA while teaching third grade at Conchos Elementary School in Phoenix, Arizona.
During her playing career, Freeman had three stints with USA Softball: 2013 World Cup silver medalist (hit .333 with two HR and four RBI), 2011 ISF Junior World Champion (hit .435 with 10 RBI and two runs scored), and 2010 Pan American U-18 gold medalist (went 8-for-17 (.471) with three RBI, two doubles, and two runs scored).
---
T&F: Wesley John will receive a $10,000 Jim McKay Scholarship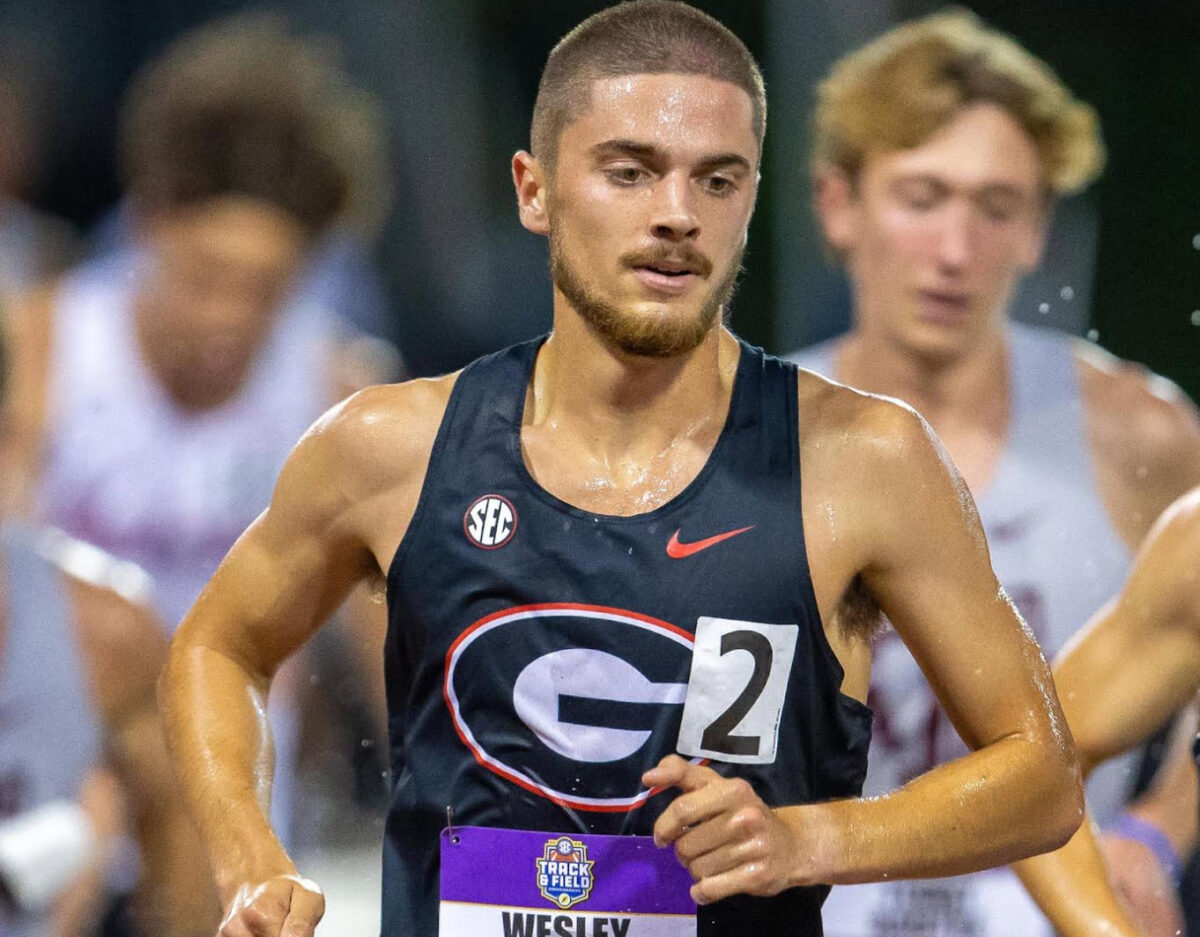 John, a native of Watkinsville, Ga., and Oconee High School graduate, joins Arizona high jumper Diana Ramos as this year's recipients. John is married to the former Nicole Pachuta, who also ran distance at Georgia.
John graduated with a degree in Sport Management in May and will now pursue a Master's degree in Sport Management and Policy during the 2023-24 academic year at UGA while suiting up for Georgia. He posted a 3.50 grade point average and earned several academic honors, including one from the University of Georgia Athletic Scholarship Endowment Program that is awarded to an athlete who demonstrates honorable performances on the playing field, in the classroom and among the community.
In the spring, John ran the fastest 3000-meter steeplechase of his collegiate career (8:57.41) at the Raleigh Relays, which ranks fifth in school history. In 2021, he was a team captain in cross country.
When his running days are over, John wants to be a college cross country and track and field coach or work in operations for an athletics department.
"I believe my purpose is to use my knowledge of the sport to give back to those who are to come by impacting their lives for the better," John said in his McKay Scholarship essay. "I believe my graduate studies in sports management will prepare me to be effective in operations, communications and management."
The McKay Scholarship recognizes a student-athlete's outstanding academic achievements and potential to make major contributions to the sports communications industry. The scholarship was created in 2008 to honor pioneer sports journalist Jim McKay, and the recipients are selected by the NCAA Walter Byers Scholarship Committee.
---
MGolf: Beck Burnette, Division II PING First-Team All-American at Lee University, will join the Georgia Bulldogs as a graduate transfer
A native of Blairsville, Burnette spent four years as a member of Lee's men's golf team and earned numerous accolades. He finished his career with the Flames as a four-time All-American, earning Second Team honors in 2020 and 2021 before finishing his undergraduate years as a First Team member in 2022 and 2023. He was also named the Phil Mickelson Division-II Freshman Golfer of the Year in 2020.
"We are very excited to have someone with his resume and experience joining our team," said head coach Chris Haack. "Beck is a great team guy and will help us bond even better together as a group trying to win a championship!"
Currently the fifth-ranked Division-II player according to GolfStat, Burnette amassed four individual tournament wins, including three in a row. Burnette rose to the No. 1 ranking in Division-II golf during the 2022-23 season, where he compiled a head-to-head record of 973-56-14, good for a winning percentage of 94. He played 36 tournament rounds during the 2022-23 season, 31 of which were par or better, and finished with a 69.86 scoring average.
Burnette also played a key role in helping win the NCAA Division-II National Championship in 2022, carding a 73 to pick up a one-stroke win over his opponent. His win eventually led the team to defeat No. 7 Oklahoma Christian, 4-1, delivering the program's first title.
Burnette graduated with a bachelor's degree in communications and minors in Business and Public Relations, maintaining a 3.83 grade point average. He has been equally successful in the classroom during his time in college, earning the university's 2023 Paul Conn Student Athlete of the Year award. He was also named to the GSC Honor Roll all four years and the GSC All-Academic Team in 2021, 2022 and 2023.
---
Jump To Today's Discussion Thread