Today's Contents – Click to Read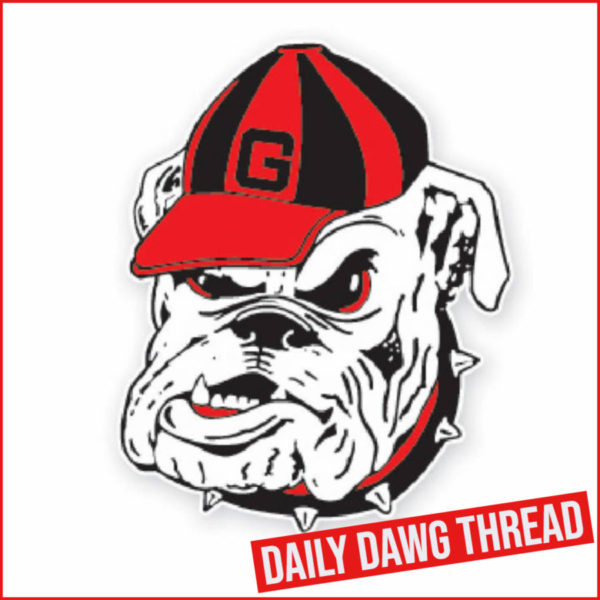 ---
SEC Announces 2022 Media Days Student-Athlete Attendees
Alabama
Will Anderson Jr., LB, Junior
Jordan Battle, DB, Senior
Bryce Young, QB, Junior
Arkansas
Jalen Catalon, S, Junior
KJ Jefferson, QB, Junior
Bumper Pool, LB, Senior
Auburn
Tank Bigsby, RB, Junior
Derick Hall, Edge, Senior
John Samuel Shenker, TE, Senior
Florida
Anthony Richardson, QB, Sophomore
Richard Gouraige, OL, Junior
Ventrell Miller, LB, Senior
Georgia
Stetson Bennett, QB, Senior
Nolan Smith, LB, Senior
Sedrick Van Pran, OL, Sophomore
Kentucky
Will Levis, QB, Senior
Kenneth Horsey, OG, Senior
DeAndre Square, ILB, Senior
LSU
Jack Bech, WR, Sophomore
Mike Jones, Jr., LB, Junior
BJ Ojulari, DE, Junior
Ole Miss
Nick Broeker, OL, Senior
Cedric Johnson, DE, Junior
Jonathan Mingo, WR, Senior
Mississippi State
Jaden Crumedy, DT, Graduate Senior
Nathaniel Watson, LB, Graduate Senior
Austin Williams, WR, Graduate Senior
Missouri
Barrett Banister, WR, Graduate Senior
Martez Manuel, DB, Senior
Isaiah McGuire, DL, Senior
South Carolina
Jovaughn Gwyn, OL, Senior
Dakereon Joyner, WR, Senior
Zacch Pickens, DL, Senior
Tennessee
Trevon Flowers, S, Senior
Hendon Hooker, QB, Graduate Senior
Cedric Tillman, WR, Graduate Senior
Texas A&M
Demani Richardson, DB, Senior
Layden Robinson, OL, Junior
Ainias Smith, WR/AP, Senior
Vanderbilt
Ben Bresnahan, TE, Graduate Senior
Anfernee Orji, LB, Senior
Mike Wright, QB, Junior
Today's Contents – Click to Read
---
SOCCER: 2022 Schedule Announced
Highlighted by eight NCAA Tournament teams, including defending national champion Florida State, the University of Georgia soccer team announced its 2022 regular-season schedule Monday evening.
The inaugural season of head coach Keidane McAlpine's tenure includes 12 home matches at the Turner Soccer Complex, beginning with exhibition matches against Duke on Monday, Aug. 8, and Furman on Saturday, Aug. 13. The regular season kicks off on Thursday, Aug. 18 against in-state foe Georgia Southern, the first meeting between the programs since 2005.
The Bulldogs' opening week continues with a match against defending NCAA champion Florida State on Sunday, Aug. 21. Georgia and FSU have faced off four previous times, with the Seminoles claiming the last meeting in September 2004. Georgia's non-conference slate also includes NCAA Tournament participants Wake Forest (Aug. 25) and USF (Sept. 11), as well as a Peach State doubleheader at Georgia State (Sept. 1) and Kennesaw State (Sept. 4)
Georgia opens Southeastern Conference play on the road at Texas A&M on Friday, Sept. 16, the first meeting between the schools since 2018. The Bulldogs then host 2021 NCAA quarterfinalist, South Carolina, in their SEC home opener on Sept. 22, followed by a road trip to Florida on Sept. 25.
Beginning with Alabama on Sept. 30, Georgia will stay home for four of its next five matches, including three straight contests at Turner against Tennessee (Oct. 9), Missouri (Oct. 14), and Ole Miss (Oct. 20). The regular season concludes with road matches at Kentucky (Oct. 23) and Mississippi State (Oct. 27). If the Bulldogs finish in the top 10 of the SEC standings, they will advance to the SEC Soccer Championship in Pensacola, Fla.
For complete information on Georgia soccer, follow the team on its social media channels via @UGASoccer on Twitter, Facebook, and Instagram.
2022 Georgia Soccer Schedule
All times Eastern
Aug. 8 – Duke (Exh.) (6 p.m. – Athens, Ga.)
Aug. 13 – Furman (Exh.) (7 p.m. – Athens, Ga.)
Aug. 18 – Georgia Southern (6 p.m. – Athens, Ga.)
Aug. 21 – Florida State (1 p.m. – Athens, Ga.)
Aug. 25 – at Wake Forest (5 p.m. – Winston-Salem, N.C.)
Aug. 28 – College of Charleston (2 p.m. – Athens, Ga.)
Sept. 1 – at Georgia State (7 p.m. – Atlanta, Ga.)
Sept. 4 – at Kennesaw State (6 p.m. – Kennesaw, Ga.)
Sept. 8 – North Florida (6 p.m. – Athens, Ga.)
Sept. 11 – USF (1 p.m. – Athens, Ga.)
—
Sept. 16 – at Texas A&M (8 p.m. – Bryan-College Station, Texas)
Sept. 22 – South Carolina (7 p.m. – Athens, Ga.)
Sept. 25 – at Florida (12 p.m. – Gainesville, Fla.)
Sept. 30 – Alabama (6 p.m. – Athens, Ga.)
Oct. 6 – at Vanderbilt (8 p.m. – Nashville, Tenn.)
Oct. 9 – Tennessee (4 p.m. – Athens, Ga.)
Oct. 14 – Missouri (7 p.m. – Athens, Ga.)
Oct. 20 – Ole Miss (7 p.m. – Athens, Ga.)
Oct. 23 – at Kentucky (1 p.m. – Lexington, Ky.)
Oct. 27 – at Mississippi State (7:30 p.m. – Starkville, Miss.)
Today's Contents – Click to Read
---
WTENNIS: Team and Players Earn ITA Honors
For the sixth consecutive year, the University of Georgia women's tennis team earned Intercollegiate Tennis Association All-Academic honors, while three Bulldogs were named Scholar-Athletes, the ITA announced Monday.
"It's exciting to see our players excel both on and off the court," head coach Jeff Wallace said. "Morgan (Coppoc), Lea (Ma), and Dasha (Vidmanova) all had a fantastic year in the classroom, and this reflects that. The team also had an amazing year, earning a sixth consecutive award, as well as, garnering the second-highest team GPA (3.48) on campus."
Graduate Morgan Coppoc, junior Lea Ma, and freshman Dasha Vidmanova were all named ITA Scholar-Athletes. This marked the third time for both Coppoc and Ma and the first for Vidmanova.
To be named an ITA Scholar-Athlete, one must have a grade point average of at least 3.5 (on a 4.00 scale) for the current academic year. To be named an ITA All-Academic Team, a program must have a team grade point average of 3.2 or above (on a 4.00 scale), and all varsity letter winners should be factored into the cumulative team GPA for the current academic year.
Coppoc graduated with a master's in financial planning after earning a degree in risk management and insurance last year. On the court this season, she was 20-12 in singles and went 21-14 in doubles with junior Ania Hertel. They had a final national ranking of No. 17, while Coppoc earned Second Team All-SEC honors
Ma, a sports management major, was named the First Team All-SEC. She posted a 16-8 singles record at the No. 1 spot. Vidmanova, a finance major, recorded a 16-7 record in singles and 13-10 in doubles, upon arriving in January. The freshman was named to the All-Freshman SEC Team and Second Team All-SEC and earned SEC Freshman of the Week honors twice.
Today's Contents – Click to Read
---
Jump To Comments