Jump To Top of Page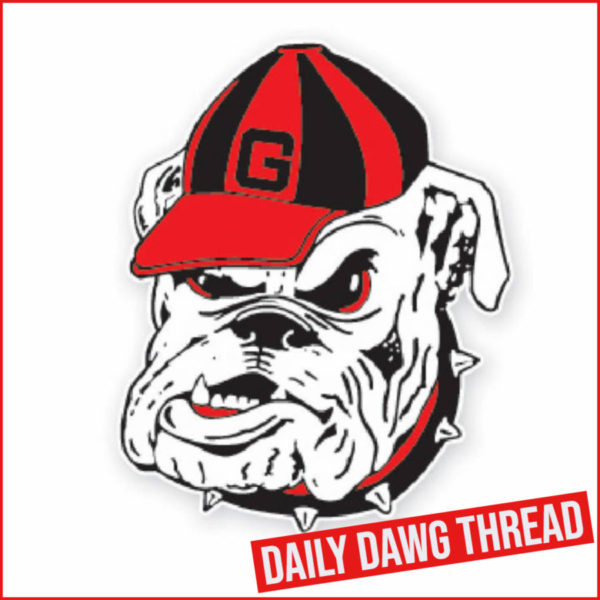 Baseball: Leighton Finely named to the Cape Cod Baseball League All-Star team
Finley, a 6-5, 220-pound native of Richmond Hill, Ga., has served as the closer this summer for the Yarmouth-Dennis Red Sox. In seven appearances, Finley has not allowed an earned run. He has 19 strikeouts and only four walks in 16.1 innings pitched. He is 1-2 with a 0.00 Earned Run Average and three saves.
The CCBL All-Star Game will be played Saturday night in Harwich, Mass. Yarmouth-Dennis leads the East Division with a 16-12 mark and a league-best 3.50 ERA. Finley is one of six Red Sox to earn All-Star honors. As a freshman for the Bulldogs, Finley went 2-2 with a 6.26 ERA and a team-high four saves. He made 21 appearances including one start for a total of 27.1 innings. He posted 31 strikeouts and 10 walks.
Elsewhere in the CCBL, there were four Bulldogs pitching for Harwich in Collin Caldwell, Chandler Marsh, Will Pearson and Brian Zeldin. Caldwell, a rising senior, is 0-0 with a 2.45 ERA in three appearances. In 8.1 innings, he has 11 strikeouts and six walks. The other three Bulldogs have concluded their summer action. Marsh, a rising junior, made five appearances including one start and went 2-1 with a 4.69 ERA in 7.2 innings. Pearson, a rising senior, pitched in five games and went 0-2 with a 4.90 ERA. Zeldin pitched in four games with one start and was 0-0 with an 11.25 ERA. Rising senior shortstop Sebastian Murillo is the only other Bulldog still playing the CCBL. He is batting .260 with one home run and 13 RBI for Wareham Gatemen.
In other summer league action, rising senior Garrett Spikes is batting .286 with six RBI for the Charlottesville (Va.) TomSox in the Valley Baseball League. Rising sophomore Jarvis Evans pitched briefly for the TomSox. He went 1-0 with a 0.00 ERA in two outings covering nine innings with 14 strikeouts and six walks. Rising sophomore pitcher Kolten Smith and redshirt freshman infielder Tanner Knowles are teammates for the St. Cloud (Minn.) Rox in the Northwoods League. Smith is 1-2 with a 4.22 ERA and one save in 21.1 innings. He has made five appearances with one start and has 30 strikeouts and eight walks.
Rising sophomore OF/1B Charlie Condon concluded play with the USA Collegiate National Team last week as they went 7-3. He led the squad in home runs and RBI, batting .256-3-11. He began the summer playing in the CCBL for the Falmouth Commodores. In 10 games, he hit .261-1-10 before leaving for Team USA training camp.
Rising senior pitcher Zach DeVIto is playing for the Winter Park Diamond Dawgs in the Florida Collegiate Summer League. He is 2-1 with a 4.09 ERA in eight games including three starts. In 22 innings, he has 22 strikeouts and seven walks.
---
WGolf: Jenny Bae won a seven-hole sudden-death playoff at the Epson Tour's Hartford HealthCare Women's Championship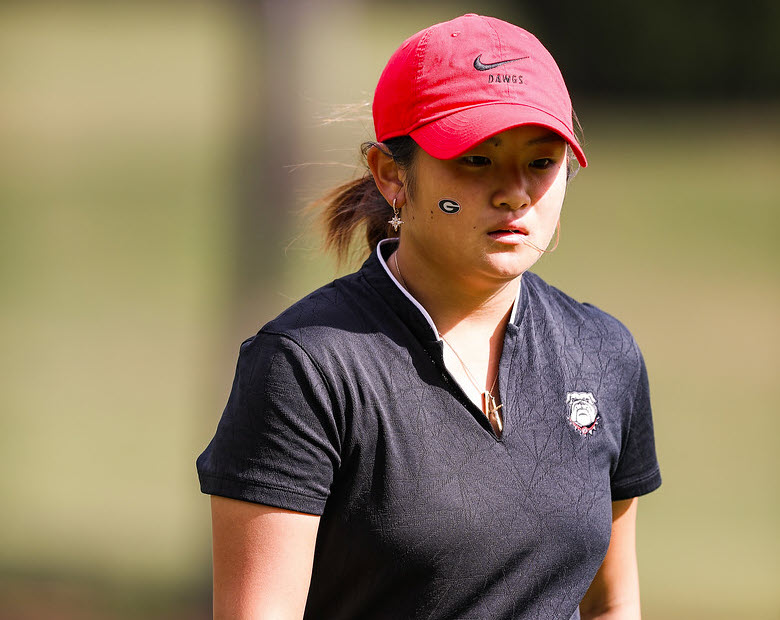 Bae completed the 54-hole tournament, which was extended to Monday by weather delays, in a three-way tie with Ssu-Chia Cheng and Mini Kang atop the leaderboard at 11-under 205. Cheng was eliminated with a bogey on the first playoff hole. Bae and Kang both recorded six consecutive pars before Bae's birdie secured her first tour win.
Bae shot 69-66-70 en route to victory. She was tied for third, a stroke off the pace, following Friday's first round. A 6-under 66 on Saturday pushed Bae into a tie with Kang atop the field. Play was suspended on Sunday before the co-leaders took the course. Bae and Kang both shot 70 in the final round while Cheng closed with a 69.
Bae's victory continues a stellar year for the Suwanee, Ga., native. She won the Juli Inkster Award as the top female collegiate golfer in her final season of eligibility and was a consensus first-team All-American after her senior season with the Bulldogs.
During Bae's record-setting senior year at Georgia, she set school single-season marks for stroke average (70.75) and par-or-better rounds (25). Bae was a combined 36-under over 36 rounds during the 2022-23 campaign and posted the two best tournament scores ever by a Bulldog – 16-under to win the 2022 Illini Invitational and 13-under to lead Georgia to a sweep of the team and individual titles at the 2023 NCAA Athens Regional.
In addition, Bae was the runner-up at the 2023 Augusta National Women's Amateur, where she was tied with world No. 1 Rose Zhang after 54 holes before falling on the second hole of a playoff at Augusta National.
Bae is the ninth Georgia golfer to win on the Epson Tour, the developmental tour known as the "Road to the LPGA." Those former Bulldogs have combined to win 16 Epson events. All told, 19 Georgia golfers have gone on to compete on the LPGA Tour, including Bailey Tardy, who finished fourth at the U.S. Women's Open two weeks ago.
---
Georgia football offensive coordinator position has been endowed by John and Alice Sands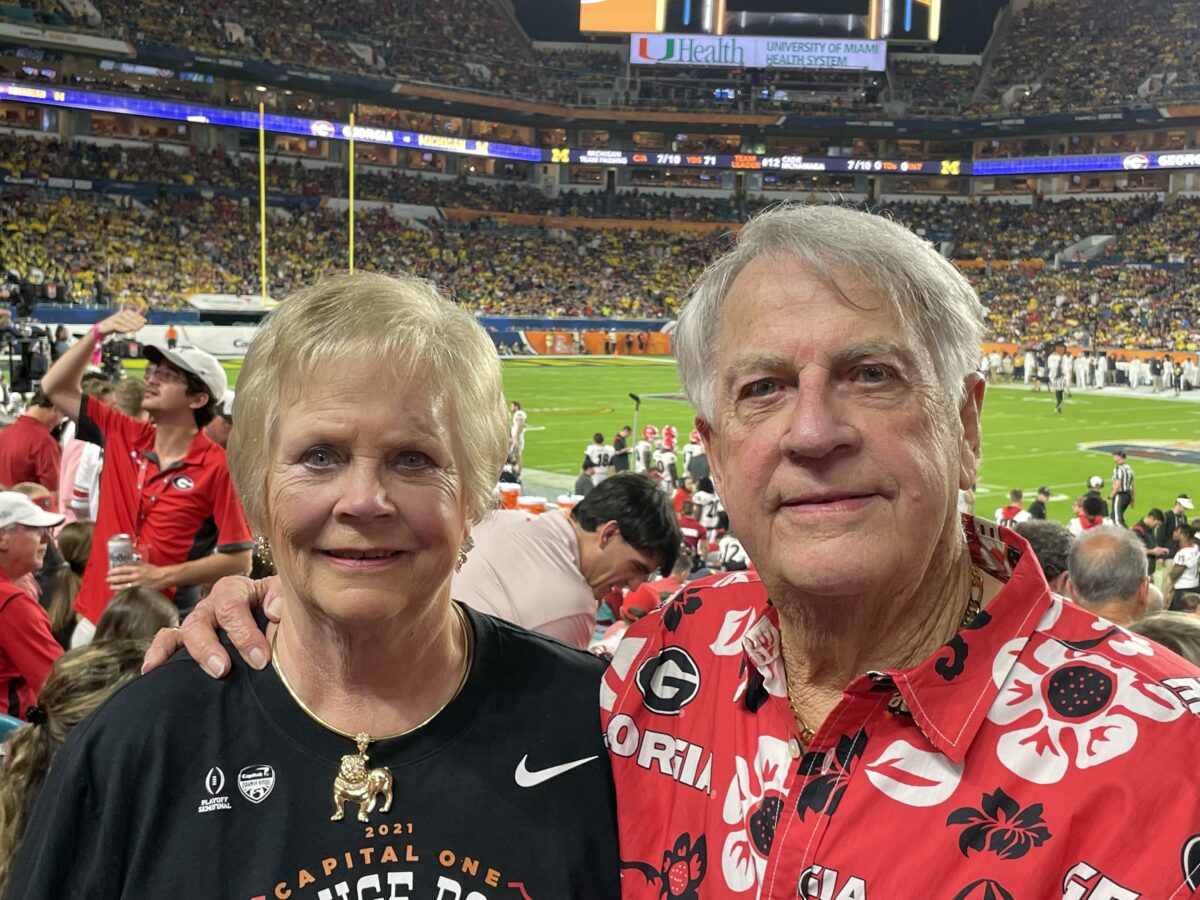 Mike Bobo, the Bulldogs' offensive coordinator, will hold the title of John and Alice Sands Offensive Coordinator.
"I'd like to thank John & Alice who have been amongst UGA Athletics' top supporters for years," said UGA Executive Associate Athletic Director Ford Williams. "With over $6.6 million donated in their lifetime we are proud to welcome them as founding members of our new Champions and Directors Circles within The Georgia Bulldog Club that recognize transformational donors to UGA Athletics. It is fitting that the Sands name will forever be tied to UGA Football through the naming of the John & Alice Sands Offensive Coordinator position. We are so grateful for donors like the Sands who generously provide our student -athletes and coaches with the resources needed to compete at the highest level."
The Sands are among the largest lifetime donors to UGA athletics. They have given over $6.6 million to UGA athletics and are inaugural members of the new Champions Circle ($2.5 million gift) as well as the Director's Circle (minimum $5 million in lifetime giving).
The Sands were both born in Columbus, Ga. and graduated from Columbus High School. They have attended every Georgia home game except one since first purchasing season tickets in 1980. John has spent his career in the auto industry, and he and Alice currently maintain a collection of rare automobiles.
---
SEC Media Days Interviews: Greg Sankey, Brian Kelley, Jimbo Fisher and Eliah Drinkwitz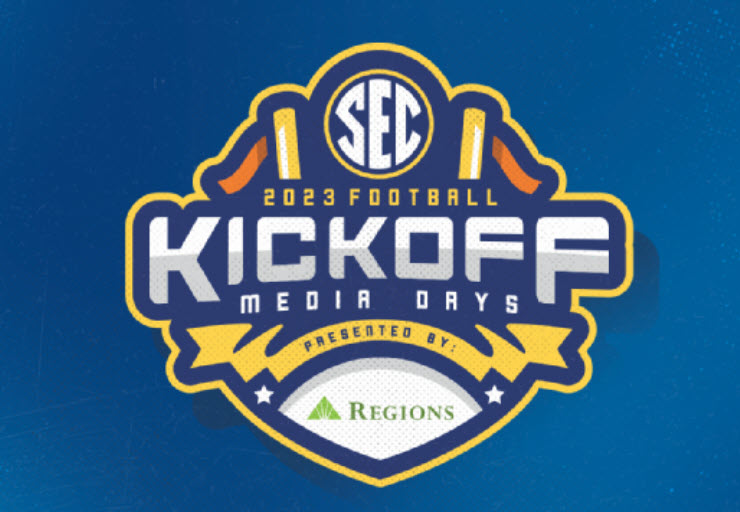 Sankey
Kelly – Electronic Media Room
Kelly – Main Media Room
Fisher – Electronic Media Room
Fisher – Main Media Room
Drinkwitz – Electronic Media Room
Drinkwitz – Main Media Room
---
Jump To Today's Discussion Thread