Today's Contents – Click to Read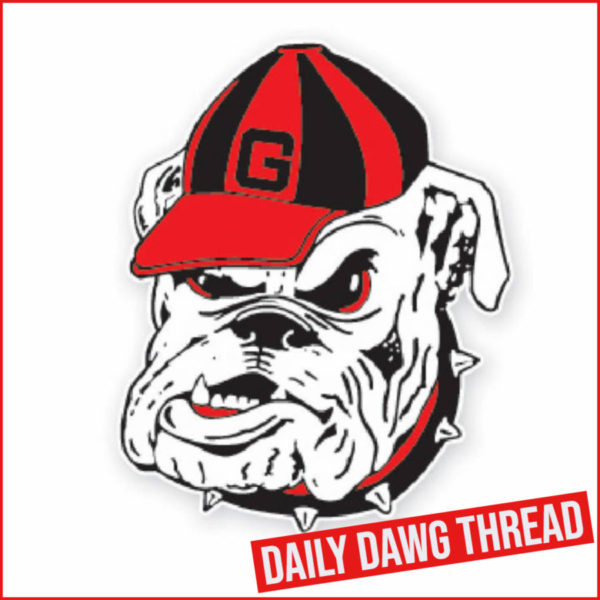 ---
JT Daniels' Pro Evaluation
What do you think of this writer's evaluation of Daniels by Pro Football Network?
 The Georgia QB has an NFL-caliber arm. He routinely makes accurate intermediate and short-area passes. Furthermore, he demonstrates anticipation on these passes, putting his receiver in a position to make extra yardage after the catch. In his short career as the Georgia QB, Daniels has shown the ability to drive the ball to the deep third in Todd Monken's vertical offense. Additionally, he can put enough zip on the ball to throw across his body.

 Although he won't earn any dual-threat monikers, Daniels has impressive athleticism as far as pocket maneuverability. He is light on his feet and can change direction quickly, making him elusive within the pocket. When the Georgia QB does get hit, which we'll get to shortly, Daniels displays exceptional competitive toughness. He can rebound from a significant impact, gather himself, and stand firm in the pocket the next play.

 Areas for improvement

 Having praised Daniels' ability to maneuver in the pocket, let's start with pocket presence as an area for improvement on his scouting report. Although he has some elusiveness in the pocket, he also takes too many sacks. Daniels needs to work on getting the ball away quicker in dangerous situations.
 Standing at 6'3″, Daniels has decent size to play the position in the NFL. However, there were a large number of batted passes during the games studied. He needs to ensure that he consistently clears the line of scrimmage cleanly with his passes to elevate his NFL Draft stock.

 Despite having the requisite arm strength to drive the ball to the deep third, there is room for improvement. The Georgia QB's deep shots can hang in the air, requiring the receiver to slow down in his route rather than hitting him in stride. There are also some deep ball accuracy issues that Daniels will need to clean up in the upcoming college football season.  

Source: J.T. Daniels, Georgia QB | NFL Draft Scouting Report
Back To Top Or Jump To Comments
---
Today's Pics – James Cook
2020: Team's second-leading rusher with 303 yards on 45 carries in eight games…also the Bulldogs' No. 4 receiver, with 16 catches for 225 yards, including a career-long 82-yard TD catch vs. Alabama…his four receptions vs. Bama were also a career best…matched that total in the next game at Kentucky…scored one rushing TD (9 yds) and one receiving TD (37 yds) vs. Missouri…career-best 104 rushing yards on just six carries in win at South Carolina…had runs of 44 and 29 yards vs. the Gamecocks…rushed seven times for 26 yards and also caught two passes for 10 yards in win at Arkansas…named to the pre-season watch list for the Doak Walker Award (nation's top RB)…had 41 yards on just five carries vs. Auburn before leaving the game with an injury.
2019: Played in all 14 games, starting in three…finished with 188 yards on just 31 carries (6.1 avg.), with two TDs…also has 132 yards receiving on 16 catches…scored on a career-long 37-yard run vs. Arkansas State…season-long 19-yard reception vs. Georgia Tech…co-winner of Offensive Most Improved Player Award, given at team's post-season awards gala.
2018: Played in 13 of 14 games…team's fourth-leading rusher, with 284 yards on 41 carries…also caught eight passes for 89 yards…had a team-high 133 all-purpose yards vs. UMass (76 rush, 23 rec., 34 KOR)…also scored TDs on runs of 26 and 27 yards vs. the Minutemen…had 56 yards on eight carries vs. Vanderbilt…gained 38 yards on 11 carries, all in the second half vs. South Carolina…saw extensive action vs. Austin Peay, rushing six times for 66 yards and catching two passes for seven yards…caught two passes vs. MTSU for 37 yards…one of four players named Offensive Newcomer of the Year at team's post-season awards gala.
Watch a fullscreen slideshow
HERE
.
Click
HERE
for our mobile photo app.
Back To Top Or Jump To Comments
---
Jump To Comments