Jump To Top of Page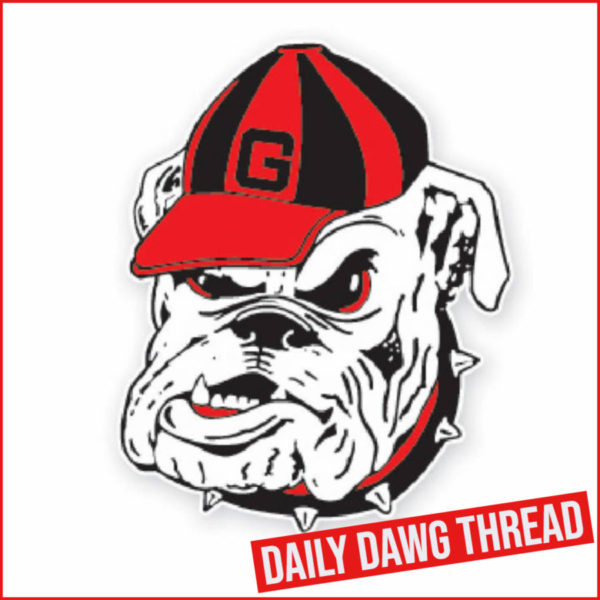 WTennis: Seven Dawgs earned a spot in the final ITA national ranking
Seven members of the University of Georgia women's tennis team earned a spot in the final Intercollegiate Tennis Association (ITA) national rankings announced Wednesday.
Senior Lea Ma led the Bulldogs contingent with a No. 3 ranking in singles. She was followed by sophomore Dasha Vidmanova at No. 10, sophomore Mell Reasco at No. 46, freshman Anastasiia Lopata at No. 81 and graduate Meg Kowlaski at No. 120. In doubles, Georgia had two teams finish the season ranked. Sophomores Guillermina Grant and Mai Nirundorn came in at No. 27, while the tandem of Kowalski and Reasco were ranked No. 58.
Wallace, who recently announced his retirement after 38 seasons, finished his legendary career with a 818-199 record for a .804 winning percentage. As the only women's tennis head coach to be named National Coach of the Year on four occasions, Wallace led Georgia to six national championships, 14 NCAA semifinals appearances and 20 Southeastern Conference titles, building the Georgia Bulldogs into one of the most elite programs in women's collegiate tennis.
---
Softball: Jayda Kearney and Sydney Kuma have been named to the National Fastpitch Coaches Association All-America Teams
University of Georgia softball student-athletes Jayda Kearney and Sydney Kuma have been named to the National Fastpitch Coaches Association All-America Teams, it was announced Wednesday evening.
Kearney, a junior from Columbus, New Jersey, has earned First Team All-America honors as an outfielder while Kuma, a senior from Fresno, California, was named Third Team All-America as a second baseman.
"I am so excited for Jayda and Sydney to be recognized for their season," head coach Tony Baldwin said. "They bring a lot of joy to our program and are both fantastic student-athletes. I'm proud of all the work they put in this year and am excited to see them continue to grow."
The pair become the 23rd and 24th Bulldogs to earn All-America status in the history of the program. In all, Georgia softball has garnered 37 NFCA All-America honors. Kearney becomes Georgia's first First Team honoree since Alex Hugo in 2014 and only the seventh all-time at Georgia. This is the first season Georgia has had multiple All-America honors in back-to-back seasons since 2014 and 2015.
Kearney finished the season hitting .365 and led the team with 19 home runs and an .799 slugging percentage. Her 19 homers ranked tied for seventh in a single season while her slugging percentage finished ninth-best in a season. Her 47 runs scored co-led the team. She drew 34 walks en route to a team-best .477 on base clip.
Nationally, Kearney's 19 home runs finished seventh in the country in 2023. She finished in the top 25 in home runs, home runs per game, slugging, and total bases.
Kuma led Georgia hitters with a .379 batting average. She driven in 49 runs and knocked 12 home runs this season while slugging .706. Kuma started every game for the Bulldogs at second base this season.
Aside from her offense, Kuma flashed the leather this season and concluded with a .971 fielding percentage, committing just six errors at second. She recorded 109 putouts with 95 assist, each the most in her career in a single season.
Georgia finished the 2023 season 42-15, ending the season in the Super Regional round of the NCAA Tournament. Team 27 adds two All-Americans to five All-Region and six All-SEC honors this season and will appear in the final Top 25 for the 10th-consecutive season.
---
MTennis: Ethan Quinn was the highest-ranked singles player on the team in the final Intercollegiate Tennis Association player rankings, coming in at No. 2
Joining Quinn in the singles rankings is No. 24 Philip Henning, No. 95 Trent Bryde and No. 102 Blake Croyder. Quinn and Bryde close the season as the third-best doubles tandem in the nation, the career-high ranking in doubles for both athletes.
Georgia is the only Southeastern Conference school to have a singles player and doubles team in the top five of both rankings. The Bulldogs are tied with South Carolina and Texas A&M for the school with the most athletes in the singles rankings, with all programs boasting four players in the top 125.
No. 2 Quinn, a native of Fresno, Calif., finished his first collegiate season as the NCAA Singles National Champion, winning the program's fifth individual national title. The second seed in the 64-person field, he defeated TCU's Luc Fomba, UNC's Ryan Seggerman, Stanford's No. 9-16 Nishesh Basavareddy, Michigan's Andrew Fenty, Virginia's No. 9-16 Chris Rodesch and Michigan's No. 8 Ondrej Styler to mark his place in history.
The SEC Freshman of the Year finished the season winning 17 consecutive singles matches with a 34-10 record overall, including a 26-7 mark against ranked opponents. Quinn became the fourth freshman to win the singles championship in history and also won the ITA All-American Championships singles title in the fall.
Henning ends his collegiate career as the No. 21 ranked singles player. The team's choice for No. 2 in singles, Henning amassed a 17-7 record from the court in the dual match season and has the second-most ranked wins on the team with 14. The Bloemfontein, South Africa native earned All-SEC First Team honors after finishing the conference slate as the only player to go undefeated with a minimum of two matches. The redshirt senior finished with 89 total doubles wins, which ties for the 15th-most in Georgia history with Javier Garrapiz. Henning also finished with 191 combined wins, placing him tied for 17th on the list with Croyder.
Bryde's final ranking of No. 95 is the highest the Suwanee native has appeared in the singles poll since Feb. 8. The redshirt senior's illustrious career as a Bulldog saw him win 151 combined matches, earn ITA All-America status five times and was named to the All-SEC First Team this season. Bryde finished the year with a 22-12, primarily playing on court three, where he went 10-4 during the regular season.
After a successful career at Georgia, No. 102 Croyder ends his time as a Bulldog within the top 20 for the most singles (104, t-19th), doubles (88, t-17th), and combined wins (191, t-17th)in program history. Croyder, who grew up in Marietta, played the majority of his career on court four in singles, where he finished with a 30-11 career record, including 13-6 this past season. The redshirt senior went 28-15 during his final collegiate season, highlighted by winning the singles draw of the ITA Southeast Regional and a spot on the All-SEC Second Team.
No. 3 Bryde and Quinn helped the team find immense success in doubles late in the season, finishing dual match play on a seven-match win streak and earning the doubles point in the team's final eight matches. The pair finished the spring with a 22-15 record, going 18-9 from court one with 13 wins against ranked opponents. Bryde and Quinn earned the No. 4 seed in the NCAA Doubles Championship tournament.
---
Women's Golf: Jenny Bae has been named the recipient of the 2023 Inkster Award, recognizing the highest-ranked women's DI collegiate golfer in her final year of eligibility
The award is named after Juli Inkster, a World Golf Hall-of-Fame member and LPGA legend who was a three-time All-American at San José State (1979-82). She elected not to turn professional until finishing her four-year commitment to her school, winning 17 individual titles during her college career. The Inkster Award winner announcement was made today onsite at the Memorial Tournament presented by Workday, a PGA TOUR event in Dublin, Ohio.
Bae, a fifth-year senior, finished the season as the fourth-ranked DI women's college golfer according to Golfstat and fifth-ranked in the Golfweek rankings. As a result of winning the 2023 Inkster Award, Bae will receive:
• Exemption to compete in the 2023 Portland Classic on the LPGA Tour, taking place Aug. 31-Sept. 3 at Columbia Edgewater Country Club in Portland, Ore.
• She will automatically advance to the second stage of LPGA Q-School, Oct. 16-20 at Plantation Golf and Country Club in Venice, Fla.
• As a presenting sponsor of the Inkster Award, Workday will provide $50,000 to the Juli Inkster Foundation to help support Bae's transition to her professional golf career. The $50,000 will support Bae's mentorship retreat with Inkster and assist with Bae's travel expenses.
• She will join Inkster on a two-day mentorship retreat in Northern California.
"Jenny had a remarkable career at Georgia, persevered through the challenges of the global pandemic to earn her college degree and excelled on the golf course with an amazing senior season," said Inkster. "That says a lot about not only her performance on the course but also about her goals and passions away from it and putting education as a priority. I look forward to mentoring Jenny as she navigates the next stage in her professional and personal journeys.
"I also want to thank the Women's Golf Coaches Association and Workday for partnering with me on this award," continued Inkster. "To have a player be honored for her commitment to her school, coaches and her teammates is what this award is all about."
"Juli Inkster is an inspiration and such a role model on and off the course, her Hall-of-Fame career speaks for itself," said Bae. "To receive this award from Juli and to have her as my mentor is an honor beyond words. I'm excited for the next step in my career and to test my skills against the best players in the world on the LPGA Tour. Thank you Workday and Juli for making this possible and giving me the opportunity to chase my dreams."
"First of all, I think it's great that Juli, Workday and the WGCA have gone out and created this award for the top senior in college golf. To me, it promotes staying in school and really enhances the opportunity of a young lady to chase her dreams after finishing her degree," said Josh Brewer, women's head golf coach at Georgia. "We were fortunate enough to have had Jenny Bae do just that. If you look at her last two years, no one deserves this award more than Jenny. It's hard to put into words what she has meant to our program. She really put Georgia golf on the global stage with her performance at the Augusta National Women's Amateur this spring.
"It's amazing for her to have the financial support this award provides but to have a mentor like Juli Inkster," continued Brewer. "I know Jenny is very excited to have someone like Juli to lean on for advice as she starts this next chapter of her life."
Bae wrapped up her collegiate career by leading Georgia to a 14th place finish at the NCAA Women's Golf Championships. She enjoyed a record-setting 2022-23 campaign by posting eight top-five finishes in 12 events, including victories at the Illini Invitational and the NCAA Athens Regional, where she scored the two lowest scores in Georgia history. She compiled a 70.75 season stroke average, the lowest single-season stroke average in Georgia history. She also finished runner-up at the 2023 Augusta National Women's Amateur, finishing at 9-under par and tied with Rose Zhang before falling on the second hole of a sudden-death playoff.
Bae made her professional debut this past weekend on the Epson Tour, competing in the Nova Mission Inn Resort and Club Championship in Howey-In-The-Hills, Fla.
---
Baseball: Nineteen former Bulldogs are playing professional baseball in 2023, including a trio at the Major League level
Currently, Alex Wood is in the starting rotation for the San Francisco Giants. He is 1-0 with a 3.51 ERA in six starts this season. He has 26 strikeouts and 13 walks in 25.2 innings. The Giants are 28-27 this year, and Wood is starting Wednesday against the Pittsburgh Pirates.
Wood, along with infielders Kyle Farmer (Minnesota Twins) and Jared Walsh (L.A. Angels) all had stints on the Injured List (IL) earlier this season. Farmer has played in 29 games this season with a .268 batting average, three home runs and 14 RBI. He has seen action at second, third and shortstop. The Twins lead the American League Central with a 28-27 mark.
Walsh made his 2023 debut earlier this month after battling a neurological issue for the past year and a half. He's getting back to full speed and has appeared in 10 games. The Angels are 29-27.
A trio of Bulldogs are on the verge of reaching the Major Leagues as they are at Triple-A with their respective clubs. Outfielder Tucker Bradley (Kanas City), infielder Aaron Schunk (Colorado) and infielder LJ Talley (Toronto) all spent time in Spring Training with their Major League club before being assigned to Triple-A.
In 29 games, Bradley is batting .238 with two home runs, five doubles, 14 RBI and six stolen bases. He is ranked No. 27 among the Royals prospects by MLB.com. Here's a look at his first home run in Triple-A for the Omaha Storm Chasers.
Also, Schunk is off to an impressive start at .329 with nine home runs and 33 RBI in 37 games for the Albuquerque Isotopes. He checks in at No. 29 on the Rockies top prospects according to MLB.com.
In 28 games, Talley is batting .193 with two home runs, three doubles and 16 RBI for the Buffalo Bisons. He is starting to heat up as evidenced by a two-home run, six-RBI performance last week.
Five Bulldogs are in Double-A including pitcher Emerson Hancock (Seattle) who spent a portion of Spring Training with the Mariners Major League club. Hancock is pitching for the Arkansas Travelers. He is ranked as the Mariners No. 4 prospect per MLB.com. He won his first start, tossing five scoreless frames with seven strikeouts. Currently, he is 5-1 with a 5.20 ERA in nine starts with 46 strikeouts and 22 walks in 36.1 innings.
Pitcher Ben Harris (Los Angeles) is a member of the Tulsa Drillers, and he's 1-0 with a 4.91 ERA in 13 relief appearances covering 14.2 innings. He has 23 strikeouts and 12 walks.
Pitchers Cole Wilcox and Tony Locey were teammates briefly again, this time in Montgomery, Ala., with the Biscuits, the Double-A affiliate of the Tampa Bay Rays. Wilcox, who has recovered from elbow surgery, is 0-4 with a 5.50 ERA in nine starts. In 37.2 innings, he has 45 strikeouts and only 14 walks. Wilcox is rated No. 9 among the Rays top prospects per MLB.com.
Locey was placed on the development list in April and earlier this week was assigned to the Bowling Green Hot Rods, the High-A affiliate. The Colorado Rockies traded him to the Rays in late March, and he has yet to pitch in 2023. For his career, he is 10-8 with a 5.13 ERA in 63 games including 30 starts.
Pitcher Zac Kristofak is a member of the Rocket City Trash Pandas, the Double-A team of the L.A. Angels. He is 3-1 with a 1.73 ERA in 12 games including two starts. In 26 innings, he has 21 strikeouts and 10 walks.
Pitcher Jonathan Cannon is enjoying a fine season with the Winston Salem Dash, the High-A affiliate of the Chicago White Sox. He is 4-1 with a 2.80 ERA in eight starts. In 45 innings, Cannon has tallied 37 strikeouts and just 13 walks. He is rated No. 10 among the White Sox top prospects according to MLB.com.
Pitcher Tim Elliott is 2-0 with a 6.75 ERA in 13 relief appearances for the Everett Aquasox, the High-A affiliate of the Seattle Mariners.
Infielder Cory Acton has played in Rome and Augusta, the single-A affiliates of the Atlanta Braves. He is batting .193 with a home run, six RBI and four stolen bases in 21 games.
Additionally, five Bulldogs are in Rookie ball and yet to debut this season. They are pitchers Garrett Brown (Chicago Cubs), Jack Gowen (Miami Marlins), Shane Marshall (Chicago Cubs) and Dylan Ross (New York Mets) along with infielder Cole Tate (Minnesota Twins).
The 2023 MLB Draft will be held July 9-11, in Seattle, Washington, as this is part of the All-Star weekend. Recently, Baseball America magazine released its top 500 prospects for the draft, and five current Bulldogs made the list. They were left-hander Jaden Woods (129), left-hander Liam Sullivan (269), catcher Corey Collins (283), third baseman Parks Harber (332) and catcher Fernando Gonzalez (368).
---
ICYMI: Two more football game times have been announced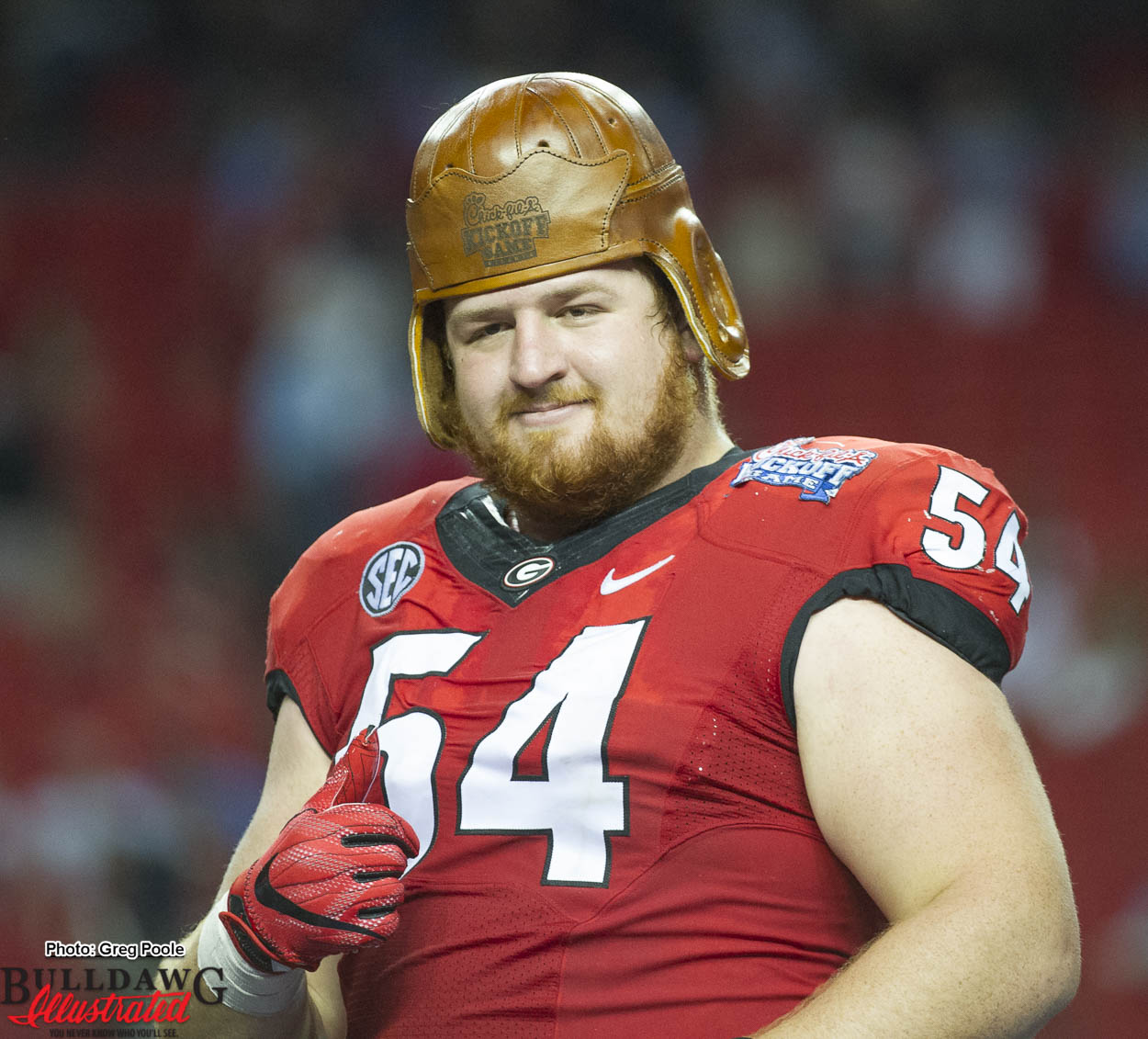 The Bulldogs will open their campaign in Athens on Sept. 2 versus UT Martin at 6 p.m. and the contest will be featured on ESPN+/SECN+.
During its second of four games in Sanford Stadium to start the year, Georgia will play host to Ball State on Sept. 9 and that matchup will be on the SEC Network at 12 p.m.
CBS is also scheduled to televise a pair of Georgia games this season. The Bulldogs' home matchup with South Carolina will be on the network at 3:30 p.m. on Sept. 16 and the annual Georgia-Florida matchup will also be on CBS at 3:30 p.m. on Oct. 28.
---
Jump To Today's Discussion Thread