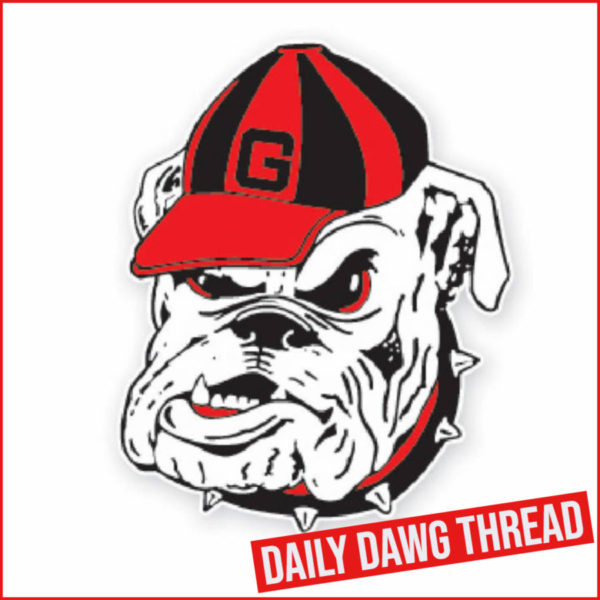 ---
T&F: Ahmed Magour Scores To Start NCAA Outdoor Championships
Bulldog senior Ahmed Magour finished eighth in the javelin to initiate the scoring for Georgia during day one of the NCAA Outdoor Championships in Eugene, Ore., on Wednesday.
Magour, a native of Doha, Qatar, wasted no time launching his opening attempt 73.14 meters/239 feet, 11 inches to take eighth and earn an expected First Team All-America certificate. This is the first scoring showing for the Bulldogs in the event since Chris Hill won back-to-back national titles in 2008-09.
Other than the decathlon running Wednesday-Thursday and the heptathlon going Friday-Saturday, the meet is set up to be a men's competition on Wednesday and Friday and a women's competition on Thursday and Saturday.
Georgia had three final qualifiers come out of the semifinal rounds. Junior Matthew Boling (100-meter dash/200m) and senior Elija Godwin (400m) each punched their ticket to finals on the track.
In the multi-events, decathlon collegiate record holder Kyle Garland is in second place through five events with 4,441 points. With personal records in both the 100m and the 400m, Garland trails the leader, Arkansas' Ayden Owens-Delerme, by 49 points and leads Texas' Leo Neugebauer by six points going into day two. Senior Johannes Erm, who captured his first Southeastern Conference dec title a month ago and was the 2019 NCAA champion, attempted to compete after sustaining a leg injury last week but pulled out of the competition following the first event.
Unlike their teammates, Garland and Erm advanced to the NCAA Championships from their national rankings and did not have to compete at the NCAA East Prelims two weeks ago.
When Do The Bulldogs Start Day 2: Garland is scheduled to start day two in the decathlon 110m hurdles at 2:30 p.m. ET and the discus, pole vault, javelin and 1500m will follow. 
Senior Titiana Marsh is the first Lady Bulldog to compete (long jump) on Thursday at 10 p.m.
Where To Catch The NCAAs: ESPN has exclusive rights to broadcast the meet and will feature the Nationals on a variety of platforms:
Thursday: 8:30 p.m., ESPNU
Friday: 9 p.m., ESPN2
Saturday: 5:30 p.m., ESPN
Live Results: To check out live results throughout the four-day season finale, please check: http://gado.gs/9dw
The Lowdown: Magour established himself as the first Bulldog to score points at the meet during his NCAA debut in the javelin.  His mark of 73.14/239-11 is his second-best performance as a Bulldog after battling injuries in 2019 and 2021 and sitting out the 2020 season with his teammates because of the pandemic.
The Bulldogs also collected three men's final qualifiers during the opening day of action. With a -0.6 meter/second wind against him, Boling clocked a 10.18 to finish third in his 100m heat and eighth overall to qualify for Friday's final at 9:52 p.m. Boling was sixth in the 100m final with a 10.19 in 2021.
Godwin was next up in the 400m and qualified automatically by winning the third and final heat with a 45.47, which was the fifth-best qualifying time. Godwin will race in the 400m final on Friday at 10:02 p.m. in what will be his first outdoor 400m final.
Boling returned to the track in the 200m semifinal and qualified automatically for the final after taking second in his heat with a 20.24. Fifth overall in Wednesday's race, Boling will now race in the final on Friday at 10:37 p.m. He was fifth both in the 200m semis and final for First Team All-America honors last season.
Garland jumpstarted his second decathlon of the season by tying his personal record in the 100m to situate himself in second. Garland ran a 10.63 for 945 points and trailed the leader by 51. Erm pulled up on the opening event and jogged across the finish line in 14.26. He would not start the long jump due to a leg injury.
In the long jump, Garland finished in the same spot where he ended up in the 100m. He improved to 7.51/24-7.75 on his second attempt to take second and moved into the overall lead by three points. Garland returned in the shot put and finished third after he sandwiched a mark of 15.35/50-4.50 between his first and third attempts. He went into the fourth event trailing the leader by eight points and leading the third-place competitor by 19 points.
Garland returned in the high jump and picked up a safe clearance at 1.95/6-4.75 before clearing the bar on his first try at four more heights, topping out at 2.07/6-9.50. This kept Garland in second place by eight points and bettered his edge over third to 74 points. To wrap up the day, Garland finished with a personal record in the combined events 400m with a 48.60 to take ninth overall. He finished his day trailing the leader by 49 and leading third place by six points.
Senior Alencar Pereira earned what will be expected Second Team All-America honors in the hammer throw. He hit his best mark (67.66/222-0) on his third throw to finish 14th and miss the final by five spots. After reaching a personal record over 222 feet at last year's NCAA Prelims, Pereira went an inch shorter at Nationals and took 20th in 2021.
Also of note, senior Clay Pender missed being a time qualifier for the 800m final by three spots after taking third in the opening heat and 12th overall. Junior Caleb Cavanaugh ran out of the opening heat in the 400m hurdles and was fourth in his heat (11th overall) after completing his 10th hurdle and crossing the line in 49.99. This marked Cavanaugh's third straight meet of going sub-50 in the hurdles as he missed the final by two places.
The Bulldogs completed the day in the 4x400m relay semifinal with Boling, Cavanaugh, freshman Bryce McCray and Godwin running and the quartet finished 13th overall. Their time of 3:03.73 missed the final time qualifier by four spots. Godwin blasted a 44.87 anchor leg as the Bulldogs improved from fifth to third.
---
BASEBALL: Jack Gowen Named Stopper Of The Year Finalist
Watch a fullscreen slideshow
HERE.
University of Georgia senior Jack Gowen (pronounced GOW-en) has been named a finalist for the NCBWA Stopper of the Year Award, given to the top relief pitcher in NCAA Division 1 Baseball.
A 6-1, 220-pound native of Folkston, Ga., Gowen is one of ten finalists announced by the National Collegiate Baseball Writers Association (NCBWA) Wednesday. Gowen went 2-0 with a 2.39 ERA and 10 saves for the Bulldogs who finished 36-23. He was 10-for-10 in save chances including seven in league play. Gowen, who served as a co-captain on the 2022 squad, is on track to earn a degree this summer in Consumer Economics.
Four finalists hail from the SEC, while the other six are from the American Athletic, Atlantic Coast, ASUN, Colonial, Southern and Sun Belt. The current NCAA saves leader, Tristan Stivors from Texas State, is a finalist. He registered 18 saves in 32 appearances with a 7-1 record and 2.21 ERA for the Bobcats.
These finalists join a standout list of previous NCBWA Stoppers of the Year: Texas' J. Brent Cox, 2005; Kansas' Don Czyz, 2006; Sam Houston State's Luke Prihoda ,2007; Georgia's Joshua Fields, 2008; San Diego State's Addison Reed, 2009; Texas' Chance Ruffi, 2010; Texas' Corey Knebel, 2011; Southeastern Louisiana's Stefan Lopez, 2012; UCLA's David Berg, 2013 and 2015; Louisville's Nick Burdi, 2014; Miami hurler Bryan Garcia, 2016; Louisville's Lincoln Henzman, 2017; Florida's Michael Byrne, 2018; UCLA's Holden Powell in 2019 and Arkansas' Kevin Kopps in 2021. There was no winner in 2020 due to the COVID-19-shortened season.
The Stopper of the Year recipient will be announced via a news conference on Friday, June 17, at Charles Schwab Field in Omaha.
---
ICYMI: Jack Bauerle Announces Retirement, New Coaches Named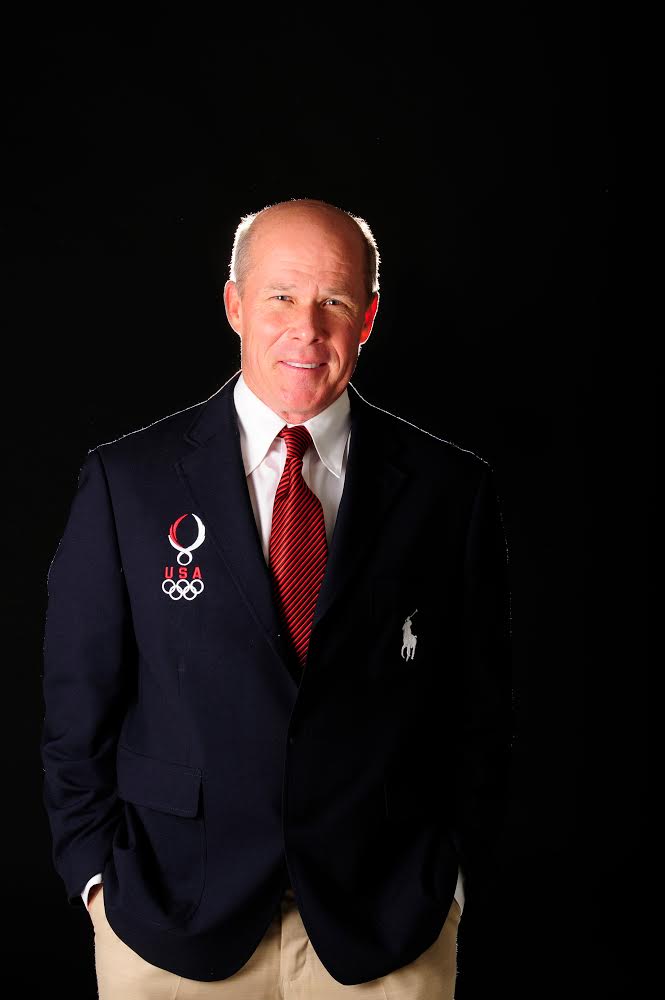 Josh Brooks, University of Georgia J. Reid Parker Director of Athletics, announced Wednesday afternoon the new leadership of the Georgia swimming and diving programs, naming Neil Versfeld head coach of the men's program and Stefanie Williams Moreno head coach of the women's program.
With a combined 24 years of collegiate coaching experience and 35 All-America citations as Bulldogs, Versfeld and Williams Moreno bring vast experience both in the water and on the deck. The pair succeeds legendary Tom Cousins Head Coach Jack Bauerle, who announced his retirement earlier on Wednesday. Diving head coach Chris Colwill will remain in his role and work with both programs.
"With the retirement of a coaching legend such as Jack Bauerle, we thought it was an opportune time to make some organizational changes that will bolster our tremendous swimming and diving program," Brooks said. "Dividing the two programs gives our new head coaches an opportunity to create synergy with their individual teams and support our student-athletes with focused attention.
"We are incredibly grateful to have two of the best collegiate swimmers our program has ever produced, ready, willing, and able to carry on the phenomenal tradition of Georgia Swimming and Diving. Both Stefanie and Neil have been integral in our team's success during their tenures, and I am excited to see how our teams continue to excel under their new leadership."
Neil Versfeld
Neil Versfeld assumes the men's head coaching position after serving the previous three seasons as associate head coach, working primarily with the breaststroke and distance groups. Under Versfeld's tutelage, those two groups have earned 48 combined All-America citations and four SEC individual titles, including a pair of top-four finishers in the mile at this year's NCAA Championships.
"I am humbled and honored to be named the head coach of the Georgia Men's Swimming and Diving team," Versfeld said. "I am incredibly grateful to Jere Morehead, Josh Brooks, and Darrice Griffin for this opportunity, and to Jack Bauerle for his mentorship and leadership over the past two decades. I could not be more excited to build upon Jack's legacy in this next chapter."
At this year's NCAAs, sophomore Jake Magahey finished fourth in the 1,650 freestyle, following a runner-up in 2021, while freshman Abby McCulloh placed fifth in the event. In the breaststroke events, junior Zoie Hartman once again earned All-America honors in both, while teammates Danielle Della Torre and Angharad Evans also qualified for nationals. Hartman previously swept the SEC breaststroke titles in both 2020 and 2021, with Della Torre earning silver in both at the 2020 meet. For the men's side, 2021 senior Jack Dalmolin won silver in the 200 breaststroke at SECs and was named an All-American.
Versfeld competed for Georgia from 2004-09, winning the NCAA championship in the 200 breaststroke in 2009, setting the NCAA, U.S. Open, and program records in the process. He also swept both breaststroke titles at that year's SEC Championships. Competing for his native South Africa, he reached the semifinals of the 200-meter breaststroke at the 2008 Beijing Olympics before finishing fourth at the 2010 World Championships.
Following his professional career and his graduation from Georgia in 2010 with a degree in Housing, Versfeld served as an assistant coach for the Seals Swimming Club in South Africa and for Swim Atlanta. He then began his collegiate coaching career with a four-year stint at Georgia Tech, serving under Bulldogs legend Courtney Shealy Hart.
Stefanie Williams Moreno
Stefanie Williams Moreno moves into the women's head coach role following 10 seasons on the Georgia staff, serving as associate head coach for the previous four years. Williams Moreno has helped shape the Bulldogs' backstroke and middle distance groups into one of the program's strongest squads.
"I could not be more honored and humbled by this new endeavor. I want to thank Jere Morehead, Josh Brooks, Darrice Griffin, and Jack Bauerle for their confidence in me to lead this remarkable program," Williams Moreno said. "As both an athlete and coach, the University of Georgia and its athletic department have significantly impacted who I am today. I am excited for the opportunity and challenge of continuing the proud tradition of Georgia Women's Swimming and Diving established under Jack Bauerle."
At this year's NCAA Championships, freshman Matthew Sates and Magahey finished 1-2 in the 500 freestyle, following Magahey's title in the event at the 2021 championships. On the women's side, freshmen McCulloh and Duné Coetzee earned All-America citations in the 500 free. In previous years, Courtney Harnish won three consecutive SEC championships in the 500 freestyle, becoming only the second female swimmer in conference history to achieve the feat. In the 100 backstroke, sophomore Luca Urlando set an American Record in the 400 medley relay at this year's NCAAs.
Williams Moreno competed for Georgia from 1998-02, helping the Bulldogs win their first three NCAA team championships (1999, 2000, 2001), while earning a maximum 28 All-America citations (24 First Team, four Second Team). Williams was a member of four NCAA champion relays, helping the 200 and 400 freestyle relays set American Records in 2002. Individually, she won two SEC gold medals in 200 freestyle and left school with the program record in the event. In 2017, she was inducted into the University of Georgia Circle of Honor.
Williams Moreno graduated from Georgia in 2003 with a degree in Sports Communications. Following her competitive career, Williams Moreno began her coaching career at Missouri in 2005 and spent three years as an assistant coach, before moving on to Ohio State for four seasons. She then returned to Georgia in 2012 as an assistant coach and served in that role for six seasons before being promoted to associate head coach.
---
Arian Smith Photo Gallery
Watch a fullscreen slideshow
HERE.
---
Jump To Comments