Jump To Top of Page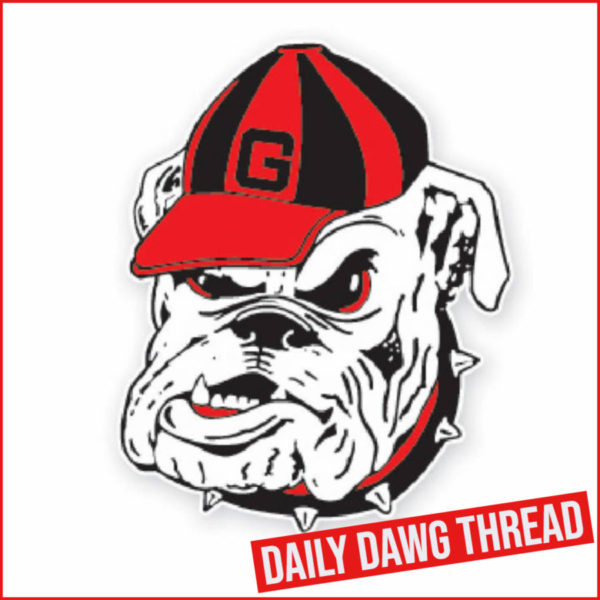 WGolf: Jenny Bae and Jo Hua Hung both have been named All-Americans by Golfweek.
Bae was named All-America by Golfweek for the third straight season. She finished the 2022-23 campaign ranked No. 5 individually by both Golfweek and GolfStat and won the Juli Inkster Award as the nation's top female golfer in her final season of eligibility. Bae also was named first-team All-America by the Women's Golf Coaches Association (WGCA) and was a finalist for the ANNIKA Award, the Honda Award and WGCA/PING National Player of the Year.
Hung recorded top-20 individual finishes in seven of 11 events during the 2022-23 season. She shot 2-under 142 to win the Lady Bulldog Individual Championship and also finished as runner-up at the San Diego State Classic and fourth at the NCAA Athens Regional. Hung compiled a 72.72 stroke average, which ranks No. 13 all-time in Georgia history, and recorded 16 par-or-better tallies over 32 rounds.
All told, 15 Georgia golfers have now been named All-America a combined 30 times by Golfweek since the publication began naming a team in 2006. Bae is one of four Bulldogs to be honored three or more times, joining Marta Silva Zamora, Emilie Burger and Jillian Hollis.
---
T&F: Kyle Garland has been named the USTFCCCA South Region Men's Field Athlete of the Year for the second year in a row
Bulldog senior Kyle Garland has been named the U.S. Track & Field and Cross Country Coaches Association (USTFCCCA) South Region Men's Field Athlete of the Year for the second year in a row while freshman Will Sumner has been named the Men's Track Athlete of the Year outdoors, according to an announcement Thursday.
Garland, a native of Philadelphia, Pa., is the sixth different member of the men's team to garner this honor since 2009 and the first to repeat the feat. His former training partner and 2021 NCAA decathlon champion Karel Tilga won the 2021 award giving the Bulldogs three consecutive accolades in the category. Sumner is only the second Bulldog to be named the outdoor Men's Track Athlete of the Year and the first since All-American hurdler Justin Gaymon in 2008.
Garland scored the third-best decathlon total in collegiate history with an 8,630 to earn silver at the NCAA Outdoor Championships. He won three of 10 events at Nationals, including registering the top all-time collegiate decathlon 110-meter hurdle time (13.54). Garland captured the Southeastern Conference decathlon title with the No. 4 all-time collegiate score (meet record 8,589). In addition, he launched the shot put an all-time collegiate decathlon best distance of 16.77 meters/55 feet, ¼ inches in the shot put at the Mt. SAC Relays.
Sumner, a native of Canton, Ga., ran a school and facility record time of 1:44.26 to win Georgia's first NCAA 800m title and was the anchor on the First Team All-America 4x400m relay team at the NCAA Championships. His 800m performance made him the No. 5 all-time collegiate performer. Sumner was also the top finisher during the NCAA semifinal round with then school record of 1:46.00. He locked down the SEC 800m crown with another then school-record of 1:46.20. The SEC Freshman Runner of the Year also ran a leg on the winning 4x400m relay team at the Texas Relays after the foursome combined for a school record 2:58.82 (No. 4 all-time collegiate performer).
While the collegiate season is now complete, a number of Bulldogs are expected to compete at a variety of summer meets. Garland and Sumner will represent Georgia at the USATF Championships in Eugene, Ore., on July 6-9. Those who qualify out of USAs advance to the World Athletics Championships in Budapest on Aug. 19-27.
---
MTennis: Ryan Colby, a former blue-chip prospect and All-Pac 12 selection at USC, will transfer to Georgia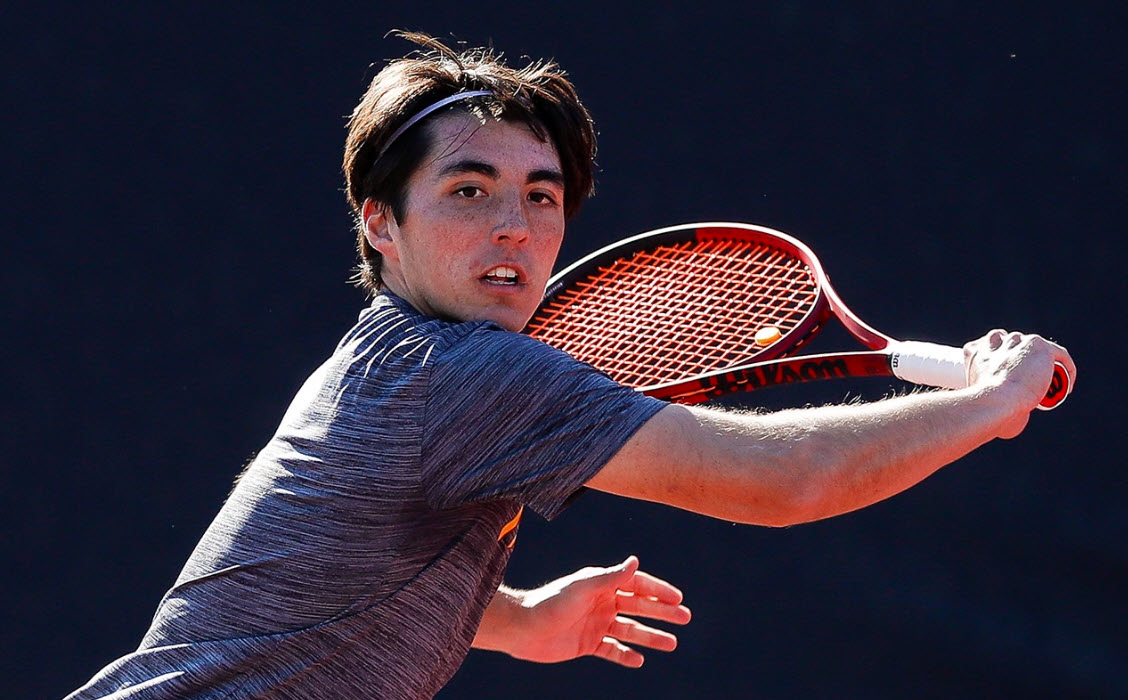 In two seasons with the Trojans, Colby compiled a 30-15 record in singles — primarily at the No. 5 spot — and a 20-10 mark in doubles, playing mostly at the second and third courts.
The Alexandria, Virginia, native has two years of eligibility remaining at the University of Georgia.
"We are thrilled that Ryan is joining our program," Diaz said. "He was a highly recruited player, and has gained valuable experience in his first two years playing college tennis. Our team is built with a group of high-character young men who have excelled both on and off the court. Ryan is another tremendous, high-character individual who will be a perfect fit within our program."
Colby won eight of his first 11 singles matches this past season to earn a No. 82 ranking for the Trojans. He teamed with Stefan Dostanic on the doubles courts, where the duo became one of the top tandems in the Pac-12 with an 11-2 overall record and a 9-1 mark in conference play.
During his freshman campaign, Colby earned All-Pac 12 honors with an impressive 20-6 record in singles action, clinching a team-high seven matches. Of his 20 wins, nine came against nationally-ranked foes.
"I can't wait to represent the University of Georgia," Colby added. "The vibe of Athens, the strong bond of the team, and the unbelievable fans blew me away. I'm beyond excited to join such an amazing team of players and coaches and contend for a National Championship. Go Dawgs!"
Colby went to USC as a blue-chip, five-star prospect, according to tennisrecruiting.net. He was widely regarded as one of the top prospects in the nation, earning a No. 2 ranking from the USTA 18s and No. 49 mark in the ITF world rankings. He played at Laurel Springs High School and earned a spot as Virginia's top-ranked player following an impressive prep career.
Colby joins a signing class that is already ranked No. 1 nationally. The Bulldogs welcome five players in the fall, including the No. 1 prospect in the class, Alex Michelsen, blue-chip and sixth-ranked player Ignacio Buse, as well as Davis Taylor, Parker Jacques and Parker Mariencheck.
---
Jump To Today's Discussion Thread