Today's Contents – Click to Read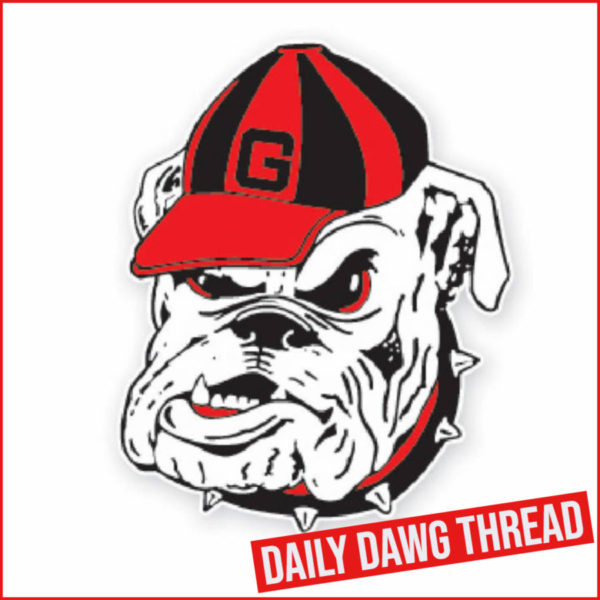 ---
T&F: Eight Dawgs Will Compete in USATF Championships
Eight Bulldogs made the trip across the country to Eugene, Ore., earlier this week for the coming USATF Outdoor Championships and the USATF Under-20 Outdoor Championships.
The USATF Championships run Thursday, June 23 through Sunday, June 26 while the USATF U-20 Championships are slated for Thursday, June 23 through Saturday, June 25.
Senior Clay Pender (800 meters), senior Elija Godwin (400m), junior Matthew Boling (long jump, 200m), graduate transfer Julia Harisay (javelin), senior Titiana Marsh (triple jump) and senior Darius Carbin (high jump) are all on the USATF Championships start lists.
Their competition schedule is below:
Thursday, June 23 – Pender (first round of 800m – 7 p.m. ET); Godwin (first round of 400m – 10:36 p.m.)
Friday, June 24 – Boling (long jump final – 8:45 p.m.)
Saturday, June 25 – Harisay (javelin final – 2:30 p.m.); Boling (first round of 200m – 2:45 p.m.); Marsh (triple jump final – 3:30 p.m.); Carbin (high jump final – 3:25 p.m.)
Freshman Eddiyah Frye is the only Georgia competitor scheduled to compete at the USATF U-20 Championships in the 100m hurdles. The Miami Gardens, Fla., will race in the first round of the hurdles on Friday at 4:50 p.m.
The top three finishers in each event at the USATF Championships advance to the World Athletics Championships, which will also be at Oregon's Hayward Field on July 15-24. However, hitting the qualifying standard is also necessary to advance to Worlds. So far, Godwin in the 400m and Boling in the 200m and long jump have the necessary marks in their events.
Junior Kyle Garland has already punched his ticket to the World Championships after earning a silver medal in the decathlon at the USATF Combined Events Championships in May. During that meet at the University of Arkansas, The Bowerman semifinalist and NCAA bronze medal winner exploded for a collegiate record 8,720 points, which is well above the qualifying standard score, and finished behind former Bulldog Garrett Scantling.
Those who qualify out of the USATF U-20 Championships will advance to the World Athletics U-20 Championships in Santiago de Cali, Colombia, on Aug. 1-6.
In addition, the following Bulldogs are also battling for a spot at the World Championships during their own country's national championships this week: Estonia's Johannes Erm (decathlon), Brazil's Ana da Silva (shot put) and Alencar Pereira (hammer throw), Delano Dunkley (sprints).
Today's Contents – Click to Read
---
Kearis Jackson Photo Gallery
Watch a fullscreen slideshow
HERE.
Today's Contents – Click to Read
---
Jump To Comments