Jump To Top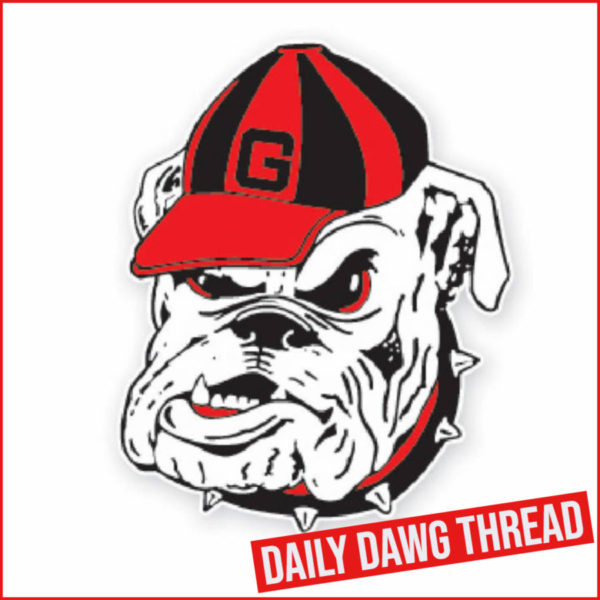 BASEBALL: Georgia Sweeps Georgia Southern
Georgia blasted four home runs, including a pair by Charlie Condon for a 9-4 win over Georgia Southern Wednesday at J.I. Clements Stadium. 
"This was a great way to end a five-game stretch, and I'm pleased with how we played," said Georgia's Ike Cousins head baseball coach Scott Stricklin. "The way the freshmen pitched tonight as well a couple of juniors in Collin Caldwell and Will Pearson. It was encouraging to see and glad Will was able to finish the game. Charlie (Condon) is the real deal. I'm really glad he's on our team. He's very patient, and he's mature and strong, and really happy for him too.
Wednesday marked the end of a five-game stretch in five different parks for the Bulldogs (10-3) as they posted a 4-1 mark against No. 16 Georgia Tech and the Eagles (7-6).
Georgia struck for three runs in the first highlighted by a two-run blast by the reigning SEC Co-Player of the Week in Condon. It was his fifth of the year and gave him a team-leading 26 RBI along with a 12-game hitting streak. A passed ball allowed Parks Harber to score to make it 3-0. In the second, freshman Justin Thomas hit the first pitch from GSU reliever Ga'von Wray over the right field fence for his first career home run and a 4-0 advantage. He became the 12th Bulldog to register a home run this season. In the fourth, Condon launched a three-run shot to centerfield for a 7-0 lead. It marked his second game this season with a pair of home runs and gave him a career-high five RBI.
In his first career start, Bulldog freshman Kolten Smith retired nine of the first 10 batters before running into trouble in the fourth. He left with one out and the bases loaded as Georgia looked to freshman Matthew Hoskins. The Eagles pushed across a run courtesy of a balk and then Hoskins took care of the next two batters to keep it at 7-1. Georgia got the run back when Fernando Gonzalez led off the fourth with his second home run of the season. With two outs, graduate Connor Tate extended his hitting streak to a career-best 18 games with an RBI-single as the Bulldogs extended their edge to 9-1.
In the sixth, Georgia freshman right-hander Leighton Finley came on and struck out the side to give the Bulldog staff nine strikeouts at that point. In the seventh, the Eagles loaded the bases with one out and Finely was lifted in favor of left-hander Collin Caldwell. GSU cut it to 9-4 on a walk and a groundout before Caldwell struck out Noah Ledford to send it to the eighth. Junior Will Pearson took care of the final two innings to preserve the victory.
Georgia returns to Foley Field to begin a three-game series with Charleston Southern Friday. The Bucs are 5-8 following a midweek win over Holy Cross. First pitch Friday is scheduled for 5:02 p.m. and will be available on SECN+ and the Georgia Bulldog Sports Network.
---
SOFTBALL: Dawgs improve to 18-5 with win over Georgia State
The 19th-ranked Georgia Bulldogs defeated the Georgia State Panthers Wednesday evening, 7-2, at Jack Turner Stadium.
The Bulldogs improve to 18-5 on the season heading into Southeastern Conference play set to begin this weekend in Athens against No. 18 Auburn.
Georgia's offense scored seven runs on 10 hits led by a three-hit night from sophomore Lyndi Rae Davis. Sara Mosley and Jaydyn Goodwin each picked up two hits in the contest. Mosley and Goodwin joined Ally Kurland in knocking home runs Wednesday.
In the circle, junior Madison Kerpics was perfect in her three-inning start. Destin Howard (2-0) earned the victory in relief, working two innings. Kylie Macy and Riley Orcutt each pitched scoreless innings out of the pen.
Mosley wasted no time putting the Dogs in front with a two-run home run in the bottom of the first, 2-0. Later in the inning with runners in scoring position, a misplayed ball to short off the bat of Marisa Miller extended the inning and allowed both runs to score, lengthening the first inning lead to 4-0.
Back-to-back two-out doubles by Davis and Sydney Kuma widened the lead to 5-0 in the third.
Georgia State (8-13) broke up the shutout by scratching across two runs in the top of the fourth inning, cutting the lead to 5-2.
Back-to-back solo home runs from Kurland and Goodwin, the first of her career, brought the lead back to five, 7-2, in the sixth.
Orcutt pitched a 1-2-3 seventh to secure the Bulldog win.
---
MBB – SEC Tourney: LSU eliminates Georgia
The University of Georgia men's basketball team closed out its season with a 72-67 loss to LSU in the first round of the 2023 SEC Men's Basketball Tournament on Wednesday evening before 14,326 spectators at Bridgestone Arena.
Braelen Bridges and Justin Hill led Georgia (16-16, 6-12 SEC) scoring with 13 points each. Terry Roberts added 12 points, six rebounds and three assists, while Kario Oquendo and Jabri Abdur-Rahim each pitched in with 10 points. For the evening, the Bulldogs shot 40 percent from the field. 
"I thought both teams played really hard," said head coach Mike White. "We played incredibly hard in the last 17 minutes or so of the game. We left a lot of energy, enthusiasm and positive attitude out there on the floor. Unfortunately, their 18 offensive rebounds and 25 second chance points hurt us. … I loved our fight today. This team fought adversity all season. This was a tough way to go out, but I feel like we've laid a foundation."
The teams began by trading baskets over the opening minutes, with the Bulldogs trailing LSU (14-18, 2-16 SEC) by a point at the first media timeout. Oquendo managed to end a six-minute field goal drought, putting in an open 3-pointer off the assist from Hill. The Georgia offense started finding its rhythm toward the end of the half, scoring 14 of its points in the final 4:47 but found itself trailing at the break, 42-30. LSU turned the ball over just once compared to eight from the Bulldogs.
Georgia came out of the locker room again trading buckets with LSU, eventually starting to chip away at the Tigers' lead and cut the deficit to eight points five minutes into the half. A block from Jusuan Holt would turn into a fastbreak for the Bulldogs, with Abdur-Rahim connecting on a 3-pointer and putting the score at 48-43. Bridges would get an offensive rebound and convert on a second chance opportunity with 11:27 to go, putting Georgia down three.
After falling behind by five, Roberts got a steal out in transition, which he used to put down a monstrous dunk. A pair of made free throws from Bridges made it a one-point game, 55-54, with 5:43 remaining. Abdur-Rahim tied the game with a 3-pointer and gave the Bulldogs its first lead since early in the first half with a pair of free throws. The Tigers stretched their lead back out to four, but Roberts responded by banking in a 3-point shot from the right-side wing. Hill then tied the score at 67-all with 1:33 remaining, but LSU would make two baskets to go up four with 22 seconds remaining, which ultimately secured it the win.
---
MTENNIS: UGA hosts TAMU today and Vandy Saturday
The seventh-ranked Georgia men's tennis team will play its first home conference matches of the season this week against No. 39 Texas A&M on Thursday at noon ET and No. 56 Vanderbilt on Saturday at 1 p.m. at the Dan Magill Tennis Complex. The match between the Bulldogs and Aggies, previously scheduled for a start time of 2:30 p.m., has been moved up due to a chance of rain later in the day.
#7 Georgia vs. #39 Texas A&M
Date: March 9, 2023
Time: 12 p.m. ET
Location: Athens, Ga.
Venue: Dan Magill Tennis Complex
#7 Georgia at #56 Vanderbilt
Date: March 11, 2023
Time: 1 p.m. ET
Location: Athens, Ga.
Venue: Dan Magill Tennis Complex
MEDIA INFORMATION
UGA Season Stats: https://link.edgepilot.com/s/780bfd47/xCNfl5dno0KbBixoG80zjQ?u=https://gado.gs/9xb
Live Stats + Video: https://link.edgepilot.com/s/ea859cad/deIPA1RSek_ceio5lcrWpw?u=https://gado.gs/9kh
Social Media
Keep up with all the latest news and information on the Bulldogs by following UGA Men's Tennis on social media on Twitter and Instagram @UGATennis, on Facebook @UGAMensTennis, and online at GeorgiaDogs.com.
Conference Play Continues
Following seven-straight matches on the road, Georgia returns to the Dan Magill Tennis Complex to host its first conference matches of the season. The team begins with No. 39 Texas A&M on Thursday, March 9 at 2:30 p.m. and then plays No. 56 Vanderbilt on Saturday, March 11 at 1 p.m. ET. Admission for all matches at the Dan Magill Tennis Complex is free of charge for all fans to attend. Georgia currently holds a seven-match win streak over the Commodores dating back to 2015 and most recently beat the Aggies in Athens by a 4-2 result on March 28, 2021.
The Bulldogs began their 12-match conference slate with a pair of road wins against No. 58 Alabama and No. 14 Auburn, beating both teams by a 6-1 result. Georgia is one of two Southeastern Conference teams to begin conference play 2-0 following the first weekend and is tied with No. 5 South Carolina atop the standings.
Georgia is one of three teams to finish in the top five of the SEC standings in each season since 2019 (Florida, Tennessee).
Dawgs in the Rankings
In the latest team rankings from the Intercollegiate Tennis Association, Georgia moved up two spots and is now the No. 7 team in the country. The Bulldogs completed their first weekend in SEC action with a pair of 6-1 wins on the road against No. 58 Alabama and No. 14 Auburn.
Redshirt freshman Ethan Quinn moved up to No. 2 in the singles rankings riding a three-match win streak with a pair of match-clinching victories. The Fresno, Calif. native is both the highest-ranked player in the conference and the only freshman to have multiple wins on court one. With Philip Henning climbing up to No. 15, Georgia becomes one of four schools to have multiple players in the top 15 of the singles rankings.
Blake Croyder, the team's leader in singles wins with 17, moved to No. 90. With 93 career singles wins, the redshirt senior is 10 away from entering the top 20 in program history. Teodor Giusca rounds out the ranked Bulldogs in singles at No. 101, appearing in the rankings for the first time in the spring season. Giusca is also riding a three-match win streak.
Trent Bryde and Quinn make up the top spot for Georgia in doubles and are ranked the No. 11 pair in the country in the latest doubles poll. This is the highest the two have been ranked together and the career-best ranking in doubles for Quinn. The tandem has won six matches this season on court one, including three point-clinching victories, and has won three straight.
Manny Diaz Comments
On the team's excitement to play back at home…
"Our guys are certainly excited to play back in Athens," said head coach Manny Diaz. "It's been since the ITA Kickoff, so the team is happy to be at home for about two weeks. It's such a great opportunity to play both Texas A&M and Vanderbilt. Our team has been growing, I believe we've played one of our best matches this year against Auburn in our last time out, so hopefully, we can build on that. That said, we're expecting highly contested and very competitive matches.
On starting the SEC season tied at the top of the standings…
"I believe that, more than anything, we've learned very important lessons to start the young season. We knew that we had to improve in how we handle expectations, how to trust each other and how to play with the freedom that's necessary to be successful. Those are very tough lessons for this group at the beginning of the season. We just needed to find our groove and trust that we can problem-solve. All of those lessons have been important. We knew that the SEC round-robin season is very important, and we treat it like a new season. I was very proud that we got off to a good start, but I continuously tell our team that every match is going to be a huge challenge. There are no easy days. We have to accept that and trust in our ability to play great tennis, and problem-solve when we're not and compete in the way this program has always been known for competing. We're on the right track right now."
On facing Texas A&M…
"A&M has such a great team, they went to the last match against No. 3 Kentucky this past weekend, so our guys are aware they need to play their very best against them. They had the best of us last year, we won't need any motivation because our team knows all of those guys and the level of play they can bring."
On facing Vanderbilt…
"They always play us tough because they're very well coached. This is Coach Duvenhage's last season, he will be retiring at the end of the season. He's been a close friend for 30-plus years. We've seen him do great things, first as a women's tennis coach at Miami and then as a coach at Florida and now at Vanderbilt. He always recruits high-character guys. I admire how he conducts himself and how he leads his team. I'm very proud of the career he's had and wish him the best."
---
MTENNIS: Ethan Quinn again named SEC Freshman of the Week
For the second time this season, University of Georgia men's tennis redshirt freshman Ethan Quinn has earned Southeastern Conference Freshman of the Week honors, the league office announced on Wednesday.
The lone freshman in the SEC with multiple wins on court one, Quinn went undefeated during the team's first two conference matches, notching a pair of wins in singles and one in doubles. The Fresno, Calif. is the first Georgia player to earn the honors multiple times in a season since Philip Henning did so on March 6 and April 16, 2019.
"We knew Ethan would settle into playing college tennis and would be a great player for us," said head coach Manny Diaz. "It's certainly great to see him play in a few complete matches this past weekend. We know he carries a big load by playing No. 1 as a freshman, but that's why he came to Georgia. We never doubted his ability to be resourceful and tough. We knew that he would find his groove and get back to the top of his game again."
Quinn clinched the doubles point for Georgia in the Bulldogs' first match of the weekend against No. 59 Alabama on Thursday, March 2. Along with partner Trent Bryde, the pair notched their third point-clinching win of the season against Enzo Aguiard and Filip Planinsek by a 6-4 score. The two picked up their 10th doubles win together with the victory. No. 19 Bryde and Quinn went unfinished on Saturday against No. 14 Auburns' No. 46 Rual Dobai and Finn Murgett but led 6-5 when the Bulldogs clinched the doubles point.
During singles competition against No. 51 Aguiard, No. 4 Quinn picked up the final win of the day for the Bulldogs in a 4-6, 7-6(3), 6-3 decision, allowing the team to defeat the Crimson Tide by a 6-1 score. This marked the first three-set win of the spring for the redshirt freshman.
Quinn would finish the weekend against the Tigers' No. 103 Tyler Stice on court one, earning the second match-clinching win of his collegiate career with a straight-set 6-4, 6-3 victory. After the two ranked singles wins, he stands 12-6 against ranked opponents this year and is now the No. 2 singles player in the country.
The Bulldogs will return to the Dan Magill Tennis Complex for a match against No. 39 Texas A&M on March 9 and against No. 56 Vanderbilt on March 11. Admission for all matches at the Dan Magill Tennis Complex is free of charge for all fans to attend.
---
Jump To Comments