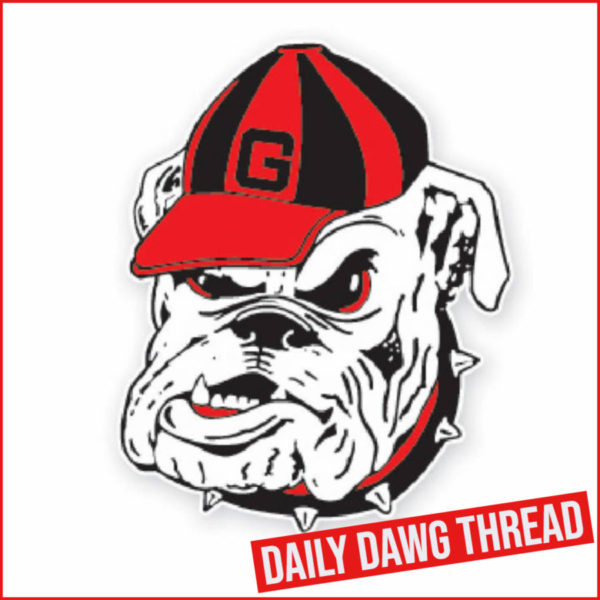 ---
MGOLF: Georgia Qualifies for NCAA Championships
The Georgia men's golf team qualified for next week's NCAA Championships on Wednesday by placing fourth in the Bryan Regional.
The NCAAs will take place May 27-June 1 at Grayhawk Golf Club in Scottsdale, Ariz.
Since the Regional format was introduced in 1988-89, Georgia has advanced to the NCAAs 24 times, including 21 of 25 under Coach Chris Haack. Overall, the Bulldogs rank seventh nationally with 49 berths in the NCAAs. Haack led the Bulldogs to the 1999 and 2005 national titles, to runner-up finishes in 2007 and 2011, and to the national semifinals in 2015.
"Extending your season and having the opportunity to compete for a national title is always meaningful," Haack said. "I am so proud of our guys. They came into this tournament knowing what was at stake, and they were focused every round. Our goal all year has been to play for the national championship, and now we have that chance. We're looking forward to going back to Grayhawk."
Playing Traditions Club's par-72, 7,146-yard layout, the Bulldogs closed with an 11-over 299 to land at 1-under 863. Joining the Bulldogs from the Bryan Regional were Arizona (13-under 851), Pepperdine (8-under 856), host Texas A&M (4-under 860), and Kansas (3-over 867).
Freshman Maxwell Ford paced the Bulldogs on Tuesday as he signed for a 1-under 71. Junior Nicolas Cassidy added a 2-over 74, followed by senior Trent Phillips and junior Ben van Wyk each at 5-over 77. Freshman Buck Brumlow had Georgia's non-counting score of 8-over 80.
Ford led Georgia individually as he came in fifth at 3-under 213. Medalist honors went to Joe Highsmith of Pepperdine, who finished at 6-under 210. Phillips placed 12th at 1-under 217, followed by Brumlow at 4-over 220, van Wyk at 6-over 222, and Cassidy at 8-over 224.
"To say we're excited would be an understatement," said Ford, a member of the SEC's All-Freshman Team. "Our goal all season has been to make it to the NCAAs and compete for a national title. It's going to be a new experience for all of us except for Trent, but this is where Georgia belongs. We're in a good place right now with our game and with our chemistry, so we'll be going in with plenty of confidence."
The NCAA will open with 54 holes of stroke play May 27-29. The field then will be cut to the top 15 teams to complete a fourth round on May 30. The top eight squads after stroke play will advance to match play, with the quarterfinals and semifinals set for May 31 and the championship slated for June 1.
---
BASEBALL: Final Series of Season Begins Tonight at Foley
The Georgia Bulldogs close out the regular season with an SEC series against Missouri starting Thursday at Foley Field. First pitch is scheduled for 6:32 p.m. (SECN+). The game will be available on the Georgia Bulldog Sports Network.
Georgia (34-18, 14-13 SEC) is ranked as high as No. 25 (USA TODAY Sports Top 25 Coaches) in the major polls this week. The Bulldogs started the week with an 18-3 rout of Presbyterian Tuesday at Foley Field. The Tigers (26-22, 8-19 SEC) midweek game at Kansas was canceled due to inclement weather. They arrive in town after dropping two of three to Florida this past weekend in Columbia. The Bulldogs have clinched a spot in the 12-team SEC Tournament that begins Tuesday, May 24 in Hoover, Ala., and now look to improve their seeding and bolster their case to be among the 16 national seeds that serve as a host to the upcoming NCAA Tournament (June 3-6). Georgia's seed and first opponent at the SEC Tournament has yet to be determined. The top four teams get a first-round bye and begin play Wednesday in the double-elimination phase. The other eight teams play single-elimination games on Tuesday. The tournament bracket will be released late Saturday.
Georgia junior Nolan Crisp (1-4, 5.08 ERA) will start Thursday's opener versus Missouri followed by junior All-America candidate Jonathan Cannon (9-2, 3.01 ERA) on Friday and sophomore LHP Liam Sullivan (3-3, 5.22 ERA) on Saturday. In the NCAA rankings, Cannon is third in victories (9) and seventh in fewest walks allowed (0.84). Missouri will counter with junior RHP Spencer Miles (4-5, 6.61 ERA) on Thursday. Missouri's Friday starter is TBA while Saturday's starter will be sophomore RHP Carter Rustad (3-2, 4.07 ERA).
The Missouri series will be Military Appreciation Weekend and feature the annual Senior Day recognition on Saturday. The 10 senior Bulldogs to be honored include: Cory Acton, INF (Fort Lauderdale, Fla.), Jack Gowen, RHP (Folkston), Randon Jernigan, OF (Brunswick), Shane Marshall, C/RHP (Naples, Fla.) and Josh McAllister, INF (Cumming). Also, Ben Anderson, OF (LaGrange), Garrett Blaylock, INF/OF (Asheville, N.C.), Chaney Rogers, 1B/OF (Ringgold), Cole Tate, INF (Bishop) and Connor Tate, OF (Bishop). The Bulldogs will recognize a pair of senior managers too in Andrew Davis and Miles Minge.
Offensively, Georgia is led by the Tate twins who rank 1-2 in batting. Connor is hitting .349 with 10 home runs and 51 RBI while Cole is batting .348 with four home runs and 25 RBI. Connor along with sophomores Parks Harber and Corey Collins share the team lead with 10 home runs apiece. The Tigers top hitter is junior Torin Montgomery (.349-5-41) followed by senior Josh Day (.328-7-29). The leading power threat for Missouri is redshirt junior Luke Mann with 15 home runs to go with a .258 average and 36 RBI.
Probable Pitching Matchups: UGA vs. Missouri; Game Times are 6:30 pm Thursday and Friday; 2 p.m. on Saturday
G53 #11 Nolan Crisp (1-4, 5.08, RHP, Jr.) vs. #8 Spencer Miles (4-5, 6.61, RHP, Jr.)
G54 #12 Jonathan Cannon (9-2, 3.01, RHP, Jr.) vs. TBA
G55 #14 Liam Sullivan (3-3, 5.22, LHP, So.) vs. #30 Carter Rustad (3-2, 4.07, RHP, So.)
LiveStats Link: https://georgiadogs.com/sidearmstats/baseball/summary
Georgia Baseball Radio Links/TV Stream
Georgia Bulldog Sports Network (Announcers: Jeff Dantzler & David Johnston)
Free audio streaming of all Georgia Bulldogs games can be heard using the Gameday LIVE app.
Optimized for iOS7+ and Android 4.0+, Georgiadogs.com Gameday LIVE is now available for both smartphone and tablet in App Store and Google Play marketplaces. Georgiadogs.com Gameday LIVE is the official mobile application of Georgia athletics. Get the app here: georgiadogs.com/wireless/.
Thursday Pregame Radio Show at 6:10 pm ET: https://georgiadogs.com/watch/?Live=4183&type=Live
Friday Pregame Radio Show at 6:10 pm ET: https://georgiadogs.com/watch/?Live=4184&type=Live
Saturday Pregame Radio Show at 1:40 pm ET: https://georgiadogs.com/watch/?Live=4185&type=Live
SEC Network+ TV Links
SEC Network+ Announcers: Matt Stewart & Jason Jacobs
SEC Network+ Link for Thursday: https://www.espn.com/watch/player?id=3943928
SEC Network+ Link for Friday: https://www.espn.com/watch/player?id=3943922
SEC Network+ Link for Saturday: https://www.espn.com/watch/player?id=58f3e330-08d9-48ae-b971-6207aa8c4fdf
---
WGOLF: Swedish Star Signs with UGA
Matilda Jonsson, who helped Sweden to second and third place finishes in the last two European Girls' Team Championships, has signed a letter-of-intent to play golf collegiately for the Georgia Bulldogs, head coach Josh Brewer announced on Wednesday.
"We're extremely excited Matilda has decided to become a Bulldog," head coach Brewer said. "Originally, she was not sure what the next step in her golf career should be, playing in college or turning professional. Hats off to (assistant coach) Caroline Westrup. She really made the connection and helped show Matilda and her family the benefits of college, not only from a golf standpoint but also educationally. Once she decided she wanted to come to college, we knew it was a perfect fit."
Jonsson will begin classes at UGA in January 2023 as a mid-year enrollee.
"Swedish golf has a long history of producing great amateurs and collegiate golfers, and we're excited the Swedish Golf Federation trusts us with one of their best players to help develop her before she does turn pro," Brewer said.
A native of Degerfors, Sweden, Jonsson has posted 14 top-10 and 19 top-20 finishes in 28 World Amateur Golf Ranking (WAGR) events since 2019. She won her WAGR debut, the JSM Match Play, Teen Tour Elite No. 4 event in July 2019. Jonsson has finished in the top-5 of the Swedish Golf Federation Teen Tour's order of merit in two of the past four years. She was runner-up in 2021 and fifth in 2019.
Earlier this year, Jonsson played in her first tournament in the United States and finished third in an elite field competing in the Hilton Grand Vacations Annika Invitational at Eagle Creek Golf Club in Orlando in January. She shot 10-under 209 and finished two strokes off the pace of Anna Davis, the winner of the 2022 Augusta National Women's Amateur, and Yana Wilson, who is currently No. 1 in the Rolex AJGA Rankings.
Jonsson has represented Sweden at each of the last two European Girls' Team Championships, including a runner-up finish in 2020 and a third-place showing in 2021. In 2020, she tied for 15th individually in stroke play qualifying and helped Sweden defeat Russia and Switzerland before falling to Germany in the championship match. Last year, Jonsson posted a 4-1 record in match play as Sweden defeated the Czech Republic in the quarterfinals and lost to Spain in the semifinals before bouncing back to top Denmark in the consolation final.
---
WBB: Savannah Henderson Transfers to UGA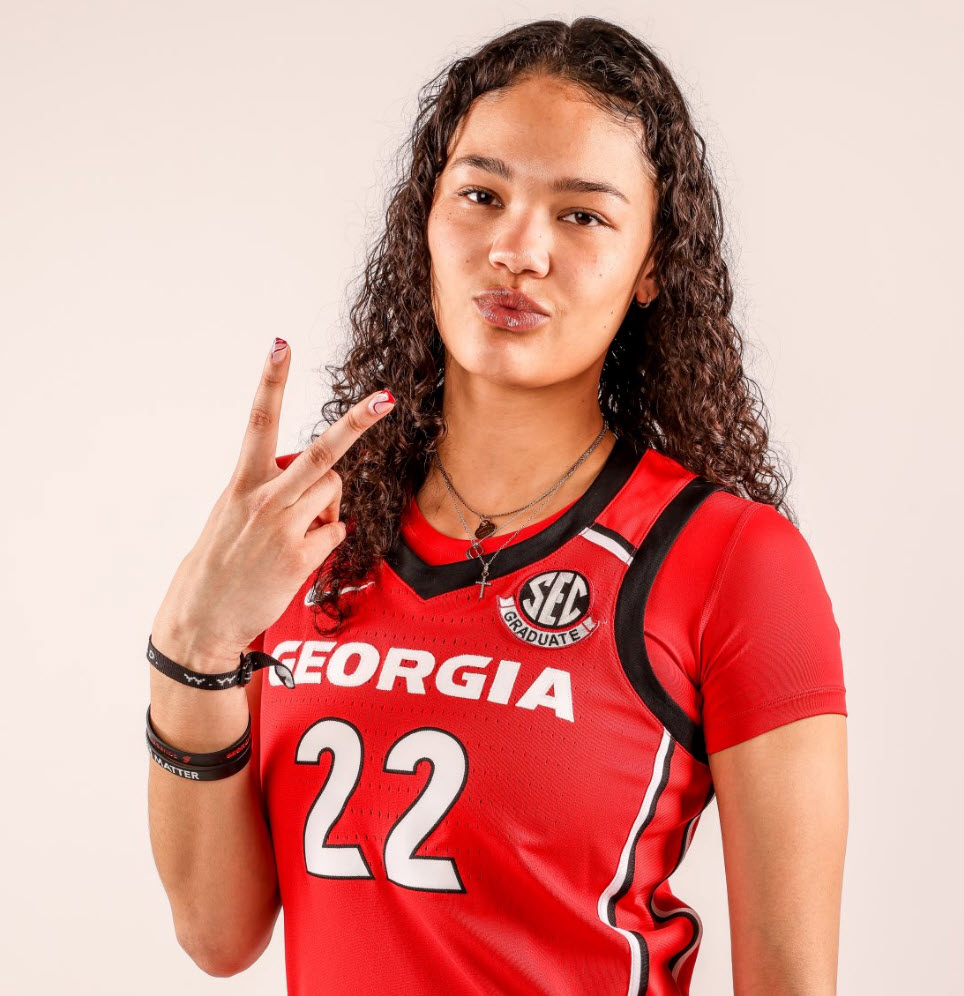 Savannah Henderson, a consensus top-50 prospect nationally, has signed with the Georgia Lady Bulldog basketball team, Katie Abrahamson-Henderson announced Wednesday.
Henderson, a native of Orlando, Florida, will be an incoming freshman during the 2022-23 season for the Lady Bulldogs. This past spring, she was an early enrollee at UCF.
"My staff and I are extremely excited to welcome Savannah to our UGA family," Coach 'ABE' said. "Savannah is a long, athletic wing player who is an excellent shooter and has the ability to score in many different ways. With Savannah's wing span and athleticism, she will fit perfectly into our defensive philosophy where she can play multiple positions. I am thrilled about the impact she will have on our program, and I know Dawg Nation will enjoy watching Savannah play over the next four years."
Henderson was ranked as the No. 41 overall prospect and the No. 10 wing player in the 2022 class by ESPN. The four-star product earned an Elite 150 ranking from Prospects Nation and was a McDonald's All-American nominee.
The 6-foot-3 Henderson prepped at Timber Creek High School in Orlando and played for the Central Florida Elite AAU squad.
She led Timber Creek to three-straight district championships, one regional title and a Final Four appearance in Florida's Class 7A state tournament. It marked the first Final Four appearance in program history.
Henderson finished her prep career as Timber Creek's all-time leading scorer with 1,094 career points. She averaged 14.3 points, 4.4 rebounds and 1.8 assists per game in her final season and was selected to the Orlando Sentinel First-Team All-Area team during her time at Timber Creek.
In the summer of 2021, Henderson was named the Eastbay National Student-Athlete of the month for her accomplishments both on and off the court.
Henderson is the daughter of Georgia head coach Katie Abrahamson-Henderson and her husband, Michael.
---
Jump To Comments