Jump To Top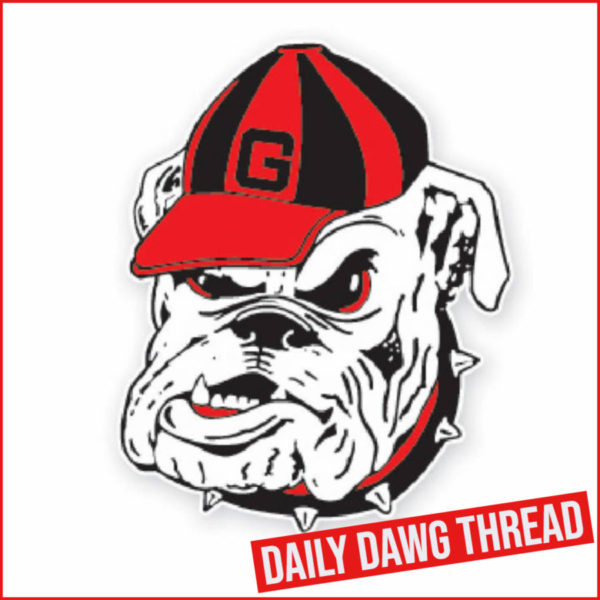 WTennis: Dasha Vidmanova and Lea Ma advance to the round of 16
The University of Georgia women's tennis team's success continued in the NCAA singles championship on Tuesday at the USTA National Campus.
The day began with No. 4 seed Dasha Vidmanova competing against No. 51 Julia Fliegner from Michigan. The sophomore put on a dominating performance, topping Fliegner in straight-sets 6-2, 6-3. Vidmanova, with an overall record of 33-6 and 17 ranked victories, is scheduled to face USC's Maddy Sieg on Wednesday, May 24, in the round of 16.
In the mid-morning match, No. 63 Mell Reasco faced off against No. 29 Alexandra Yepifanova from Stanford. Despite jumping out to an early 5-1 lead in the first set, Reasco fell to Yepifanova 7-6(3), 6-3. Reasco's sophomore campaign comes to a close with a 24-7 overall record and eight ranked wins.
In the afternoon, No. 3 seed Ma competed against No. 38 Anika Yarlagadda from North Carolina. After dropping a tightly contested first set 7-6, Ma took set two 6-1. The senior would go on to win the match 6-7, 6-1, 7-5. Ma, with an overall record of 32-7 and 16 ranked wins, will face the winner of the match between Savannah Broadus (Pepperdine) and Angelica Blake (Stanford) on Wednesday in the round of 16.
Singles Results
Round of 64
#3 Lea Ma (UGA) def. #55 Jessica Alsola (California) 6-4, 4-6, 6-4
#4 Dasha Vidmanova (UGA) def. #84 Kit Gulihur (North Florida) 4-6, 7-5, 6-3
#63 Mell Reasco (UGA) def. #8 Reese Brantmeier (North Carolina) 6-2, 2-6, 7-6(4)
Round of 32
#3 Lea Ma (UGA) def. #38 Anika Yarlagadda (North Carolina) 6-7, 6-1, 7-5
#4 Dasha Vidmanova (UGA) def. #51 Julia Fliegner (Michigan) 6-2, 6-3
# 29 Alexandra Yepifanova (Stanford) def. #63 Mell Reasco (UGA) 7-6(3), 6-3
---
MTennis: Ethan Quinn continued his run in the NCAA Singles Championship, doubles postponed due to weather
Georgia men's tennis redshirt freshman Ethan Quinn continued his run in the NCAA Singles Championship on Tuesday morning, defeating North Carolina's Ryan Seggerman in the round of 32 at the United States Tennis Association National Complex.
The round of 32 doubles match for No. 4 Trent Bryde and Quinn against Garrett Johns and Pedro Rodenas of Duke, originally scheduled for 6:30 p.m. ET, was postponed to Wednesday, May 24 due to storms in the Lake Nona area. The round of 16 and quarterfinal matches for doubles will now both be played on Thursday, May 25. The men's singles, women's singles and doubles schedule will remain unchanged.
Quinn, the second-ranked singles player in the country and the field's No. 2 seed, beat 58th-ranked Seggerman by a 6-4, 6-4 score. This notches Quinn's 30th singles win of the year, 22 of which have come against ranked opponents.
No. 2 Quinn will face No. 9-16 Nishesh Basavareddy of Stanford tomorrow, May 24, in the round of 16 at a time to be announced later. Basavareddy beat NC State's Rafa Izquierdo Luque yesterday and Michigan State's Ozan Baris today to advance.
Quinn began the match by earning an early break and holding serve to take a 4-2 lead. He took the first set, 6-4, after each side held service. In the second set, Quinn continued to put the pressure and breaks Seggerman in the first game of the set. He would again pick up another break to take a 4-2 lead and closed out with the sides holding, taking the match by a 6-4, 6-4 result.
Should Quinn win his round of 16 match, it would be the 19th time in program history a Georgia player has advanced to the quarterfinal round and first since John Isner did so in 2007.
Singles Results
Round of 64 – 05/22/23
No. 2 Ethan Quinn (UGA) def. Luc Fomba (TCU) 6-7(7), 6-2, 7-5
Dan Martin (MIA) def. Philip Henning (UGA) 7-6(4), 6-4
Round of 32 – 05/23/23
No. 2 Ethan Quinn (UGA) def. Ryan Seggerman (UNC) 6-4, 6-4
---
Softball: UGA will make its 12th appearance in the NCAA Super Regional round this weekend in Tallahassee
(14) Georgia (42-13) at (3) Florida State (53-9)
Dates: Thursday, May 25-Saturday, May 27, 2023
First Pitch Times:
Thursday, May 25 – 7 p.m., ET
Friday, May 26 – 8 p.m., ET
Saturday, May 27 (if necessary) – TBD
Location: Tallahassee, Fla.
Stadium: Seminole Softball Complex
Media Information
TV: ESPN 2
Play-by-play: Courtney Lyle
Analysis: Danielle Lawrie
Streaming: ESPN+
NCAA Tournament Bracket: NCAA.com
Live Stats: NCAA.com
Twitter Updates: @UGAsoftball
Follow the Bulldogs
» Thursday and Friday's games will each air live on ESPN 2. Courtney Lyle (play-by-play) and Danielle Lawrie (analysis) will be on the call, live from Tallahassee.
» Every game of the NCAA Tournament will also stream live via ESPN+ with a paid subscription.
» Live stat links can be found on the interactive NCAA Tournament bracket on NCAA.com.
» Live Twitter updates will be available on the official Twitter page of Georgia softball, @UGAsoftball.
Georgia Has Impressive Start in NCAA Tournament
Georgia began the 2023 NCAA Tournament sweeping the Athens Regional, picking up a pair of run-rule victories along the way. A 12-run first inning powered the Bulldogs to a 12-0 five-inning win over NC Central to open the tournament while the pitching staff combined to no hit the Eagles. Georgia remained unbeaten following an 8-3 win over Virginia Tech on Saturday. The offense didn't let up as the Bulldogs run ruled the Hokies in the Regional final 12-3 in six innings. On the weekend, Georgia outscored opponents 32-6 in three games, knocking 10 home runs. Sydney Chambley powered the offense, hitting .778 with four home runs and 13 RBI. The defense committed just one error in 18 innings.
Dogs No Hit Eagles in NCAA Tournament Opener
The quartet of Shelby Walters, Madison Kerpics, Riley Orcutt, and Kylie Macy combined to no hit North Carolina Central in the opening game of the Athens Regional on May 19. The four combined to strike out seven of the 17 batters they faced en route to Georgia's 17th shutout of the season. The no-hitter was the fourth in the NCAA Tournament history of the Bulldogs' program. The last was May 19, 2014, in Athens against NC State by current assistant coach Chelsea Wilkinson.
Chambley Shines in Athens Regional
Junior Sydney Chambley put together an impressive Regional at the plate, going 7-for-9 (.778) while hitting four home runs and driving in 13 runs for Georgia. She slugged 2.111 on the weekend with a .700 on base clip. She began the Regional with a first inning grand slam against NC Central and finished the weekend hitting two home runs against Virginia Tech. Including Georgia's SEC Tournament game against South Carolina, Chambley has homered in each of the last four games.
Five Bulldogs Earn NFCA All-Region Honors
Five Georgia softball student-athletes were named to the NFCA Southeast All-Region Team. Second baseman Sydney Kuma and outfielder Jayda Kearney earned First Team All-Region honors. Third baseman Sara Mosley was named Second Team while pitcher Shelby Walters and first baseman Jaiden Fields each earned Third Team All-Region honors. Georgia had five All-Region honors a season ago with Mosley, Kearney, and Kuma landing the honors in 2022. Fields was an All-Region performer in 2021. Walters earned All-Region honors in 2021 at Duke. She becomes Georgia's first All-Region pitcher since Brittany Gray in 2018. All five each earned All-SEC honors in 2023.
Series History
Florida State
» Georgia trails the all-time series 8-9
» Nine of the 17 all-time meetings have come in the NCAA Tournament, more than any other team Georgia has played in the postseason, including the last six-straight meetings dating back to 2010
» Georgia is 4-5 all-time against the Seminoles in the NCAA Tournament: 3-4 in Regional action, 1-1 in Oklahoma City; Georgia and FSU have never met in a Super Regional
» The Bulldogs are 3-2 all-time in Tallahassee, most recently going 0-2 in the 2017 Regional; Georgia's last win in Tallahassee was in 2007
NCAA Tournament Tidbits
» 2023 is Georgia's 21st-consecutive NCAA Tournament appearance
» Georgia's all-time record in postseason is 80-43 including 13-12 in Super Regional play
» Georgia has advanced to 12 Super Regionals (including 2023) and five Women's College World Series, most recently 2021
» Georgia has played in Tallahassee in the NCAA Tournament once: 2017 Regionals; Georgia fell to #4 Florida State in the Regional final
» Georgia is 4-5 all-time against the Seminoles in the NCAA Tournament: 3-4 in Regional action, 1-1 in Oklahoma City; Georgia and FSU have never met in a Super Regional
» The Bulldogs have played no other team more in the NCAA Tournament than Florida State (nine times)
» The Bulldogs are 6-2 in the NCAA Tournament when playing in the state of Florida, winning two Super Regionals in the state (2016, 2021)
» When Athens has hosted the Regional round, Georgia has advanced to Supers 10 of 12 times (2004, 2006 being the only times Georgia did not advance out of Athens)
» 2023 is the 10th time Georgia has been a national seed; Georgia is 48-21 as a national seed
» The Bulldogs have only been the 14 seed once (2015); Georgia fell on Saturday of the Regional and worked through the elimination bracket to win the Regional, but lost in Supers at No. 3 Michigan
» Georgia is 2-4 all-time against the No. 3 seed in the NCAA Tournament
---
Baseball: South Carolina posted a 9-0 win to eliminate the Bulldogs from the SEC Tournament
The 22nd-ranked South Carolina Gamecocks posted a 9-0 win over Georgia to eliminate the Bulldogs from the SEC Tournament Tuesday at the Hoover Met.
The Gamecocks (39-17) took a 2-0 lead in the second on a two-run single by Evan Stone. Junior Jaden Woods started for the Bulldogs on a pitch count after five weeks off due to bicep tendonitis. He worked a scoreless first inning and then ran into trouble in the second. With one out and the bases loaded, Georgia turned to graduate Dalton Rhadans. He struck out Dylan Brewer but then Stone got USC on the board.
In the fourth, Brewer's bloop single scored a run, and later in the frame with two outs, Michael Braswell lined a single to left that Connor Tate fielded and fired home to Will David. Brewer slid home and was ruled safe. The call was challenged and was confirmed on replay to make it 4-0. A bases-loaded walk pushed the Gamecocks advantage to 5-0 through four innings.
USC right-hander James Hicks (7-1) notched the win, going 6.2 innings and scattering four hits with two walks and six strikeouts. The Bulldogs put two on with two out in the second and fifth frames, and each time Hicks came back with a strikeout. In the seventh, Georgia loaded the bases with two outs on a walk to Sebastian Murillo (3-for-3), a double by Mason LaPlante and Josh Stinson was hit by a pitch. USC brought in Cade Austin in relief of Hicks, and he struck out Ben Anderson. Woods dropped to 3-3, allowing two runs on three hits in 1.2 innings.
In the seventh, USC made it 8-0 on a two-out, three-run triple by Will Tripett off Nolan Crisp who had provided three scoreless innings until that hit. In the eighth inning, a sacrifice fly by Ethan Petry provided the final run.
"James Hicks got us today, he was locked in and threw strikes and was the story," said Georgia's Ike Cousins head baseball coach Scott Stricklin. "He didn't allow any hits when we had runners in scoring position, and we never could get any momentum."
The Bulldogs conclude the season with a 29-27 mark. Charlie Condon, who was named the SEC Freshman of the Year by the league coaches, became the 15th Bulldog in school history to capture the team's triple crown. He led the team in batting (.386), home runs (25) and RBI (67). Condon is the first Bulldog to do it since Aaron Schunk (.339-15-58) in 2019.
"Our guys never quit, and I know on paper, we had a bad year," Stricklin added. "We didn't perform up to expectations. We have a lot of pride, and we came up short and that's on me.  It was disappointing. When you look at our body of work, we had trouble closing out games. In this conference, you have to slam the door when you have leads especially in the ninth, 10th and 11th innings, and that's where we struggled." 
Box Score
---
T&F: NCAA East Prelims are next
The third-ranked Georgia men and the eighth-ranked Lady Bulldogs took a combined 26 team members and have a total of 36 entries for the meet. There are 48 competitors from the East Region in every individual event and 24 in the relays.
The NCAA West Prelims will be running simultaneously in Sacramento with the same format. The top 12 in each event from both regions will advance to the NCAA Outdoor Championships in Austin, Texas, on June 7-10.
One of the Bulldogs traveling as a relay alternate is the national leader in the decathlon and has earned the right to skip the Prelims by automatically qualifying for the NCAA Championships in the combined events. College record holder Kyle Garland most recently won the Southeastern Conference title with a meet record score of 8,589, which ranks second on the all-time collegiate decathlon list.
When Do The Bulldogs Start Competition? Similar to the NCAA Championships, this meet is set up where one gender competes one day and then the other gender competes the next, and that pattern is followed all four days. Alencar Pereira will begin the meet for the Bulldogs in the hammer throw on Wednesday at 10 a.m. ET. The first event on the track for the Georgia men will be Matthew Boling and Keshaun Black lining up in the opening round of the 100-meter dash at 7 p.m. on day one.
The women's first day will be on Thursday. Ana da Silva, who is also competing in the shot put, will be in the hammer field at 10 a.m. while Bella Witt is slated to run in the first round of the 100m hurdles at 6 p.m. on day two.
Temperatures are expected to reach the upper 70s and there is a chance for thunderstorms the first three days. The winds are predicted to hover around 15 miles an hour Wednesday through Friday. Saturday is predicted to have morning showers and slightly calmer winds.
Live Results: For live results between Wednesday and Saturday, please click on: http://gado.gs/aly
Live Stream: The NCAA East Prelims will be live streamed by ESPN all four days.
Here are the link for each day:
Day 1 (Wednesday, 6 p.m.) – http://gado.gs/alz
Day 2 (Thursday, 6 p.m.) – http://gado.gs/am0
Day 3 (Friday, 5 p.m.) – http://gado.gs/am1
Day 4 (Saturday, 5 p.m.) – http://gado.gs/am2
What Bulldogs Are Competing: The Georgia men have qualified 12 individuals in a total of 12 different events: Gavin Beverage (shot put), Keshaun Black (100m, 200m, 4x100m relay), Matthew Boling (200m, 4x100m relay, 4x400m relay), Caleb Cavanaugh (400m hurdles, 4x400m relay), Elija Godwin (400m, 4x100m relay, 4x400m relay), Marc Minichello (javelin), Christopher Morales Williams (400m, 4x100m relay), Clay Pender (800m), Alencar Pereira (hammer throw), Will Sumner (800m, 4x400m relay) and Nikolai van Huyssteen (pole vault) and Sam Bowers (5000m).
The Lady Bulldogs have qualified 13 individuals in a total of 14 events: Aaliyah Butler (400m, 4x400m relay), Ana da Silva (shot put, hammer throw), Julia Harisay (javelin, discus), Kaila Jackson (100m, 200m, 4x100m relay), Elena Kulichenko (high jump), Titiana Mash (triple jump, long jump), Erin McMeniman (javelin), Dominique Mustin (400m hurdles, 4x400m relay), Brandee Presley (100m, 200m, 4x100m relay, 4x400m relay), Haley Tate (4x400m relay), Mikeisha Welcome (triple jump), Autumn Wilson (100m, 200m, 4x100m relay) and Bella Witt (100m hurdles).
Graduates Aiming To Extend Season: Eight Bulldogs who will be competing at the NCAA East Prelims officially earned a degree from UGA during the second weekend of May, which happened to be when most of them were competing at the SEC Championships. Boling (Marketing), Bowers (Landscape Architecture), Cavanaugh (Environmental Health), Garland (Communication Studies), Godwin (Human Development & Family Sciences), Harisay (Master's of International Policy), Pender (Master's of Financial Planning) and Presley (Psychology) are slated to line up in Jacksonville.
Coach Caryl's Comments
"We cannot control the weather, what our competition does or any other outside factors, but our teams know that we do control our execution at this meet," said second-year Georgia head coach Caryl Smith Gilbert. "The setup is simple: finish in the top 12 and advance to Austin. I am confident we are prepared in every way to advance to the next final round, and now it's up to them to show off their hard work. This is truly the most exciting time of the year and I can't wait to watch these Bulldogs represent the 'G'. GO DAWGS!"
Flashback: 2022 NCAA East Prelims
With Garland and Johannes Erm already qualified for last year's NCAA Championships in the decathlon, Georgia left the 2022 NCAA East Prelims with 14 additional qualifiers.
Here were the qualifiers out of the 2022 NCAA East Prelims:
Cavanaugh ran a personal record 49.59 to win the 400m hurdle quarters to advance.
Marsh was the runner-up in the long jump (6.37 meters/20 feet, 10 ¾ inches) and fourth in the triple (13.22m/43-4.50) to put her name in a pair of events at Nationals.
Fresh off her SEC shot put title, da Silva took second with a best effort of 17.99m/59-0.25.
Boling took advantage of a +4.4 m/s wind and finished third in the 200m quarterfinal with a 20.24.
Godwin cruised to a qualification in the 400m quarterfinals thanks to his 45.35 for fourth.
Pereira launched the hammer throw 69.02m/226-5 to also finish fourth.
Ahmed Magour had the fourth-longest javelin toss as well to earn his spot at NCAAs.
Kulichenko was sixth (1.84m/6-0.50) and graduate transfer Jamari Drake was ninth (1.84m/6-0.50) to give the Lady Bulldogs a pair of high jump qualifiers.
The Bulldog men's 4x400m relay team completed their laps in 3:03.77 to qualify sixth.
Darius Carbin was ninth in the high jump qualifying (2.15m/7-0.50) before taking second at Nationals.
Pender punched the first ticket of his career in the 800m after crossing the line in 1:48.77 (10th).
Boling had the 11th-best 100m time (10.18) to make the semifinals.
A Glimpse From The Dogs' Last Action
The Bulldogs started the postseason at the 2023 SEC Championships in Baton Rouge, La., on May 11-13.
Here is a breakdown of how Georgia's NCAA Prelims qualifiers fared on the Tigers' campus:
Minichello surged from sixth into the javelin lead thanks to an effort of 79.50m/260-10 for gold.
Sumner won the prelims and then took the 800m final with a school record 1:46.20.
Jackson was the runner-up in the 100m (personal record 11.04) and earned a bronze in the 200m (PR 22.65).
Pereira had his top hammer throw on his fifth of six attempts (70.07m/229-11) to collect a silver.
Kulichenko soared over the high jump bar at 1.88m/6-2 to complete the silver sweep at SEC Indoors and Outdoors.
Godwin collected a second-place finish in the 400m after knocking out a lap in 44.55.
Cavanaugh put down a 49.07 to earn a bronze in the 400m hurdles.
The Bulldog 4x100m relay team also finished third with a season-best time of 38.87.
In the final event of the meet, the Georgia 4x400m relay team ran the second-fastest time in school history at 2:59.63 to earn a bronze.
Welcome left with a mark of 13.68m/44-10.75 to take third in the triple jump.
The women completed the 4x100m relay on the podium with a bronze medal thanks to their 43.20.
Butler took fifth in her first 400m final with a PR 51.32.
Boling managed a fifth-place finish in the 200m final with a 20.52 and Black was 14th in the prelims (20.82).
Marsh took off in the triple jump and was fifth (13.47m/44-.250) and was sixth in the long jump (season best 6.35m/20-10).
The Lady Bulldogs' 4x400m relay ran a school record 3:30.20 for fifth.
Da Silva finished sixth in the shot put after her top try measured 16.78m/55-0.75 and took 10th in the hammer (60.59m/198-9).
McMeniman got her first taste at SECs and scored with a seventh place showing (49.06m/160-11).
Harisay scored at her second straight conference meet with a mark of 48.45m/158-11 for eighth and was 17th in the discus (45.15m/148-1).
Bowers completed the 5000m in 14:26.14 for 10th.
Van Huyssteen wound up 10th in the pole vault thanks to a clearance of 5.00m/16-4.75.
Beverage reached 17.79m/58-4.50 and was 10th in the shot put.
Mustin sped to the fastest 400m hurdle time in her career with a 57.09 to take 11th.
Morales Williams ran a PR 45.87 to take 11th in the 400m prelims.
Witt equaled her PR in the 100m hurdles after finishing her race in 13.25 for 13th.
Black was 15th (10.31) and Boling was 18th (10.36) in the 100m prelims.
Live Results and Live Stream
For live results between Wednesday and Saturday, please click on: http://gado.gs/aly
Live Stream: The NCAA East Prelims will be live-streamed by ESPN all four days.
Here are the links for each day:
Day 1 (Wednesday, 6 p.m.) – http://gado.gs/alz
Day 2 (Thursday, 6 p.m.) – http://gado.gs/am0
Day 3 (Friday, 5 p.m.) – http://gado.gs/am1
Day 4 (Saturday, 5 p.m.) – http://gado.gs/am2
---
Jump To Comments