Jump To Top of Page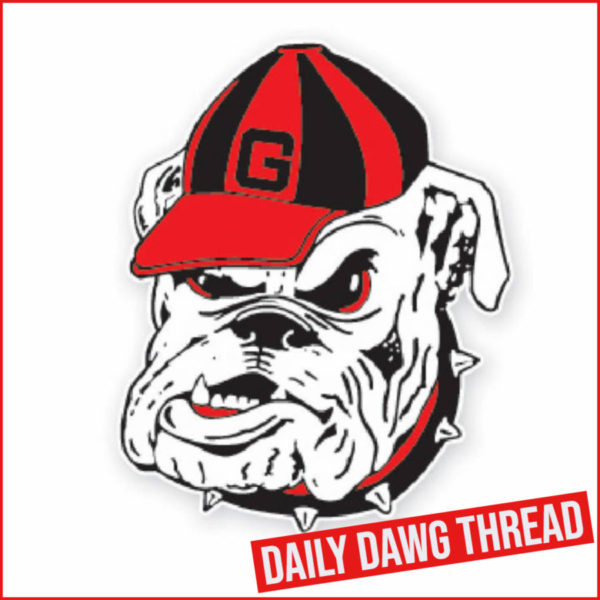 Video/Transcript: Kirby Smart's Tuesday Presser – Missouri Week – Tuesday
On how practice has been so far this week…
"It's been good. They had a good day yesterday and got introduced to Missouri, and then had good spirits today. It was nice and cool out, and we had a good practice."
On what he is dressing up as for Halloween…
"When's Halloween? Oh, it's tonight? No, I'll be up here working. I've been grinding. My kids are past the age, really. Andrew might be doing something, but we'll be rolling tonight."
On his confidence level in the secondary going against a talented Missouri offense…
"We'll find out Saturday. I'm always confident in our team and our players, but it won't be on just them. It'll be on safeties, the rush, the linebackers, the down and distance, the field position . . . A lot of things go into stopping a good passing attack, and they've got a great running attack, so it's not like it's just one-sided. But it won't just be on our DBs. It'll be on a collective group. It's not an individual unit."
On Roderick Robinson's health this week…
"He looks much better."
On the added challenge and different preparation for facing a team coming off a bye week…
"There's no difference. What can you do? What would your different prep be? There's not. I mean, you get ready for the team you play regardless of the time they have off. There's a lot of things you don't control. You don't control that. You control the time you have, which I think that's what you try to maximize every week."
On what stands out about Nathaniel Peat and Cody Schrader and how you prepare for two running backs…
"Well, everybody we play has two running backs. They're physical. They're tough. I mean, we play teams with three running backs, or four running backs. You can't have one running back in the SEC. You'll have none if you have one. But they're really physical. They run their tracks, they have great vision, and they catch the ball out of the backfield. They protect – they're complete backs. It seems like everybody we play in the SEC has good, physical backs. They certainly do, and they've had a lot of success in the run game because it works together, pass and run."
On if they do anything in practice to try to improve red zone defense…
"We're doing the same thing we've done every year. The result has been different, but the process has been the same, so we've tried to make a bigger emphasis on it. You say try doing anything different, just trying to do more of doing it right, like I control doing your job, stopping the run, those things."
On what he has seen from Jalon Walker's development as a pass rusher…
"Work ethic. I mean, he's committed to it. He works his trade, his craft every day. I felt [Glenn] Schumann did a great job pointing out, he took every rep on a Friday walkthrough to really work his pass rush move in a walkthrough – physically, mentally, taking his steps, dropping, rushing, stripping the quarterback – and then I'll be danged if he didn't do the exact thing in the game. We can put those three clips he had of doing that back-to-back and show the players that being intentional in a walkthrough and being locked in in a walkthrough can have incredible value."
On what he saw from Marvin Jones, Jr in the game against Florida…
"Marvin's growing up. He's playing well. He's doing some good things. He had a few good plays, he had a few bad plays. He had a couple he wished he had back, but he did have some discipline and played a screen well. He had the fumble recovery. He's becoming more and more confident in his gameplay."
On how he has seen Oscar Delp handle the last few weeks since Brock Bowers' injury…
"I don't see any difference. I know y'all find that hard to believe, but he played when Brock was here, he plays when Brock's not. He took a load of reps before Brock was injured, he takes a load of reps with Brock injured. He fights his tail off every day at practice, he works hard – if anything, he's just gotten more opportunities, and he's made the most of them."
On the importance of the strong home winning record…
"I think it's a collective effort, right. I mean, it's, 'Hey, we all have to chip in on this.' We practice hard. We beat the hell out of each other out there at practice, and we want to put a good product on the field. We want to defend out turf. We feel like championship teams at Georgia have not lost at home, so you better not lose at home if you want to be a championship program. We have a wall that kind of says that. You better not lose at home if you want to do something special. The atmosphere has helped with that, but sometimes teams come in and play well. You have to rise to the occasion to play against them."
On Missouri's Brady Cook's quick release in the pocket…
"I probably wouldn't have a great answer on that. That was only in my head because it's so quick that he gets it out. There are averages in there. There are play actions. There are rolls. He's not 2.2 [seconds] all the time, but the ball comes out quick. So, we've been thinking about dropping all 11, just seeing if it works."
On what Missouri did well last season against Georgia and if that plays into this year's game plan…
"I'm sure every coach, if the staff remains the same, maybe even if the staff doesn't remain the same, they evaluate the last game. We have a history with Missouri now with Eli [Drinkwitz] there. You look at both sides of the ball. You look at matchups. They did a tremendous job. They kept us off-balanced offensively and kind of dominated the line of scrimmage defensively. So, what are you going to do to answer that. You have to impose your will. You got to be able to run the ball, play-action. You have got to be efficient. You can't waste down and distances. You can't get negative, loss-yardages plays. You have to stay ahead of the chains. The same things they're saying they have to do offensively on us, we have to do on them."
On what allows success on special teams…
"I don't know that we have been as successful as I would like to be on special teams, but what allows you to be on special teams is good players. What allows you to have good players is good recruiting. You have to have a staff that is committed and dedicated to special teams and involved. I don't think; I don't coach the special teams, but I'm going to be there for every minute of it because I think it's important. I think when you demand excellence, and they see the head coaches go in the special teams stuff, it allows them to see that it's important. We try to put a really large value on the special teams game."
On Malaki Starks' growth this season…
"Confidence. Knowledge of the system. Leadership. He's a great kid. He works every day. He listens. He's extremely coachable. I mean his parents did a wonderful job raising him. He's a joy to coach."
On defending the slant at the cornerback position in college football…
"Well, if it was the hardest play in football, then everybody would run it. Why do some people not throw it? I think you would have to ask an offensive coach that. We certainly did not play it very well the other day, but a lot of it has to do with the coverage that you are in. It's a very often batted ball. A lot of times it has a lot to do with spacing, time of the game, down and distance. There's lot of things that go into slants. They [Florida] did a really good job of executing it last week."
On Christen Miller's growth this season…
"Gotten better. He's gotten better with each week. He still hasn't tapped or reached into his potential, but he's getting better. He works hard. He's one of the kids who enjoys taking reps in the scout team against the offense because he wants to go against Sed. He says, 'Coach, I only get better against the really good offensive line.' So, I love his work ethic."
On how much confidence a team gains from winning on the road…
"I think it gives you the belief that you are in every game. You can win any games in any circumstance with anything going on. This team has kind of had those qualities, probably since last year against Missouri. It's not a situation you want to put yourself in often."

On what Missouri's offensive coordinator Kirby Moore has brought to their team…
"I don't know how to separate what is his and what is Eli's. There is a lot of Eli flavor, and that's probably why he got hired because they have a lot of the same philosophy. There's new wrinkles. They're doing some really good things. They have talented players to do it with. He's done an unbelievable job coordinating it and calling it. He was successful where he was. He won a lot of championships and plays a really good offense. He's got a great name, too."
---
Video/Transcript: Ladd McConkey, Oscar Delp, Mykel Williams and Jalon Walker Interviews – Missouri Week – Tuesday
On how he is feeling physically after the Florida game and how big of a boost the bye week was….
"I've been feeling really good, even after the game. I've had two good days of practice here. I feel like the bye week was huge, just getting over that hump and taking the next step."
On his experience going back to Lake Murray where they retired his jersey…
"It was awesome, just going back and feeling all the support that I have back home. I got to watch the game, see all my coaches, so it was a special night."
On the routine that he has gotten into to keep his back fresh…
"I just try to stay on my rehab with a lot of core work, hip work, Pilates, yoga, and stuff like that. I've just stayed on top of it, trying not to get behind or skip a day."
On the frustration of not playing in the beginning of the season and dealing with that back injury…
"Not being out there, not getting to play, I was definitely pissed off because I wanted to be out there and be with my guys. It was definitely frustrating at times, just because I was missing games, going through all spring and summer and then being out and not getting to play. It definitely was frustrating at times but there wasn't anything I could do except staying focused and grounded so when my time comes, I'll be ready."
On his mentality and approach the last few weeks…
"I mean I practice the same way. I've been practicing as hard as I can. It sucks having [Brock Bowers] go down and he's a huge part of our team, our offense and our locker room. I knew there was going to be more opportunities on the table for players and I just had to make every play that I had a chance to make and just keep practicing like I've been practicing."
On having any nerves going into Florida game…
"I don't think I was nervous from a nervous standpoint. Just playing, I've been getting in there all season, and I think the coaches have done well preparing all of us for situation like this to happen in case it happens. I was really excited to get out there an play just like I am every week."
On Missouri's defense…
"They are big, and they are physical. They like to move around a lot and try to stop the run game. We're going to have to play very physical and really tough. That's why we are practicing so hard every day and every week with a lot of emphasis on the run game, run fits and just moving people."
On any confidence that comes with starting at tight end against Florida…
"I mean I've always been confident in myself. It's really making other people comfortable and seeing another face in there doing something that hasn't really been seen since we've had Brock in there all the time. I've always believed in myself and been confident and I think my teammates have been as well. They've all let me know that. I think it's all outside noise."
On pass rushing against Missouri…
"Since (Brady Cook) gets it out so quick, we are going to have to affect him in different ways. Whether that be hits or battered balls, we have to get him off the spot."
On how the defensive line has worked to pressure the quarterback…
"By giving us green cards and allowing us to use different tools against the offensive line to win cleaner and win faster. That is what we did."
On improving on the red zone defense…
"Those conversations are long and tireless. That is something we work at and work hard at. We take pride in our red zone defense here. This year hasn't been played to the standard. We have given up too many touchdowns in the red zone, and we constantly work to fix that."
On his effort to improve the pass-rush…
"Attention to detail is very valuable. You know you walk through reps and emulate those reps, and those can come through in a game rep. I've been practicing that move all week and different moves all week long, and you never know when it's going to hit. That certain moment, it was very successful."
On his performance last weekend against Florida…
"My mindset against Florida was that I had a mission. Our mission was to go out there and dominate and do what we had to do. I had to realize it wasn't just me out there. It was a team thing as well. Of course, it comes down to me as well. My individual assessment of my own play, I feel like I had a pretty successful game. You know rushing a passer, getting after them, doing what I do best, trying to keep it consistent."
On what makes UGA Football so hard to beat at home…
"I say this for all people who live, you don't let a stranger come into your house. You don't let anybody come into your house and do what they need to do. You always protect your family. You do what you do best, and protecting your family is our team and our fanbase. You know, bring our fanbase into that as well, they bring a tremendous atmosphere for opposing people that come in here. Having that atmosphere feeds off of us as well, and that gets us pumped and energized, and we protect our house."
---
Malaki Starks has been named one of 15 semifinalists for the Paycom Jim Thorpe Award
Christopher Smith, who currently suits up for the Las Vegas Raiders, was a Bulldog semifinalist in 2022. Former Georgia All-American Deandre Baker won the 2018 Thorpe Award.
Starks, a native of Jefferson, Ga., has started every game during Georgia's undefeated start this season. He is third on the team with 29 tackles and has two interceptions. Starks has anchored a defense that leads the SEC and is ranked seventh nationally in Scoring Defense (14.8 points/game) and that stands eighth nationally in Total Defense (272.1 yards/game). In addition, the Bulldogs hold a national leading 25 percent mark for Third Down Defense.
---
Dawgs in the NFL – Week Eight
Georgia's former football players in the National Football League continued to provide major contributions to their teams during week eight. Nakobe Dean had his career high in tackles with 12 for Philadelphia. Roquan Smith had 11 tackles for the Ravens to put his season total at 82, the fourth most in the league, and Quay Walker also had double-digit tackles for the Packers.
Bills 24, Buccaneers 18
James Cook, RB – Played 67 percent of snaps for Buffalo while carrying the ball 14 times for 67 yards and added one catch for six yards in the win. His 73 scrimmage yards on Thursday night marks at least 70 yards from scrimmage for the sixth time of his last seven games.
Leonard Floyd, DE – Started at defensive end for the Bills, posting two tackles and one quarterback hurry.
Jake Camarda, P – Punted six times for the Buccaneers with two punts downed inside the 20-yard-line. Punted for an average distance of 50.8 yards on the night with a long of 63 yards.
Panthers 15, Texans 13
Justin Houston, OLB – Recorded one tackle for Carolina while appearing in 22 defensive snaps.
Cowboys 43, Rams 20
Matthew Stafford, QB – Started at quarterback for the Rams, completing 13 of his 22 pass attempts for 162 yards and one touchdown before exiting the game with a thumb injury. With his 162 yards on Sunday, Stafford became just the third quarterback in NFL history to pass for 54,000+ yards in his first 200 career starts or less.
Derion Kendrick, CB – Started at cornerback for Los Angeles, recording five tackles and one pass defended.
Warren McClendon Jr., OT – Served in a reserve offensive line role for the Rams, playing zero snaps.
Vikings 24, Packers 10
Lewis Cine, S – Served in a reserve safety role for the Vikings, playing zero snaps.
Devonte Wyatt, DT – Played 49 percent of snaps for Green Bay, posting one tackle and one quarterback hurry.
Quay Walker, ILB – Started at inside linebacker for the Packers, playing 100 percent of their defensive snaps while recording 10 tackles and one pass defended. With 10 tackles on Sunday, Walker now has 8+ tackles in his last 3 games against Minnesota.
Saints 38, Colts 27
Isaiah McKenzie, WR – Played five snaps for the Colts, recording no statistics.
Dolphins 31, Patriots 17
Channing Tindall, ILB – Served in a reserve linebacker role for Miami on Sunday, playing zero snaps on defense while seeing action on special teams recording no statistics.
David Andrews, OC – Started at center for New England as they gained 218 yards of offense.
Jets 13, Giants 10
Andrew Thomas, OT – Inactive for the Giants due to a hamstring injury.
Jaguars 20, Steelers 10
Tyson Campbell, CB – Was inactive for the Jaguars due to a hamstring injury.
Travon Walker, DE – Started at defensive end for Jacksonville, recording two tackles one sack, one tackle for loss and two quarterback hurries in the win.
Broderick Jones, OT – Served in a reserve offensive line role for the Steelers, playing five total offensive snaps.
George Pickens, WR – Started at wide receiver for Pittsburgh, catching one pass for 22 yards and a touchdown in the loss.
Darnell Washington, TE – Played 10 snaps for the Steelers in the loss, recording no statistics.
Titans 28, Falcons 23
Lorenzo Carter, DE – Played 44 percent of defensive snaps for the Falcons, recording four tackles and two quarterback hurries.
John Fitzpatrick, TE – Played 19 snaps on special teams for Atlanta, recording two tackles.
Eagles 38, Commanders 31
Jalen Carter, DT – Played 24 percent of snaps for the Eagles, recording one tackle and one quarterback hurry.
Jordan Davis, NT – Played 24 percent of snaps for Philadelphia on Sunday due to a hamstring injury, recording no statistics.
Nakobe Dean, ILB – Started at linebacker for the Eagles, recording 12 tackles and two tackles for loss in the win. His 12 tackles on Sunday were a career high since he entered the league in 2022.
Kelee Ringo, CB – Served in a reserve cornerback role for Philadelphia on Sunday, playing zero snaps.
Nolan Smith, OLB – Played four snaps for the Eagles on Sunday, recording two total tackles.
D'Andre Swift, RB – Started at running back for Philadelphia, carrying the ball 16 times for 57 yards and a touchdown. Also caught two passes for seven yards in the win, making it his seventh game in a row with 50+ scrimmage yards. His touchdown on Sunday marks the fourth game in a row against the Commanders. Swift currently ranks fourth in the NFL in rushing yards with 571.
Ravens 31, Cardinals 24
Ben Cleveland, OG – Served in a reserve offensive line role on Sunday for Baltimore, playing zero snaps.
Roquan Smith, ILB – Started at linebacker for the Ravens, recording 11 tackles in the win. This performance marks six games in a row that Smith has recorded 8+ tackles. He currently sits at fourth in the NFL in tackles with 82.
Broncos 24, Chiefs 9
Malik Herring, DE – Inactive for the Chiefs due to a coach's decision.
Mecole Hardman Jr., WR – Played 36 percent of snaps for Kansas City on Sunday, catching two passes for 13 yards while carrying the ball one time for three yards.
Bengals 31, 49ers 17
Trey Hill, OC – Inactive for Cincinnati due to a coach's decision.
Charlie Woerner, TE – Played 11 snaps on offense for the 49ers, recording no offensive statistics while contributing one tackle on special teams.
Chargers 30, Bears 13
Tre' McKitty, TE – Played 15 snaps for the Chargers on Monday, recording no statistics.
Jamaree Salyer, OT/OG – Started at right guard for Los Angeles as they gained 352 yards of offense.
Lions 26, Raiders 14
John Jenkins, NT – Started at defensive tackle for the Raiders recording eight tackles and one pass defended.
Zamir White, RB – Played one snap on offense for Las Vegas, recording no statistics.
Christopher Smith II, S – Served in a reserve safety role for the Raiders on Monday night, recording no statistics.
Practice Squads
Falcons: Justin Shaffer, OL
Buccaneers: Richard Lecounte III, S
Commanders: Jake Fromm, QB
Chargers: Mark Webb, DB
49ers: Chris Conley, WR
Reserve Lists (IR, PUP, NFI)
Seahawks: Kenny McIntosh, RB
49ers: Robert Beal Jr., DE
Ravens: Nick Moore, LS
Rams: Stetson Bennett, QB
Titans: Kearis Jackson, WR/PR
Browns: Nick Chubb, RB
Giants: Azeez Ojulari, OLB
Packers: Eric Stokes, CB
Dolphins: Isaiah Wynn, OT/OG
---
Jump To Today's Discussion Thread