Jump To Top of Page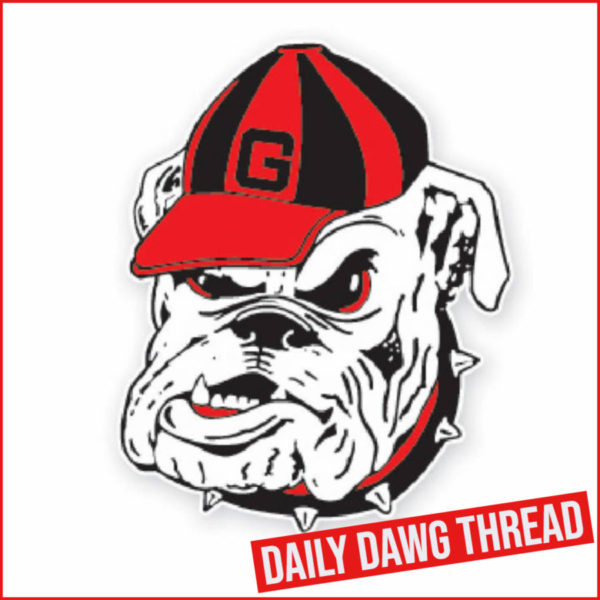 Baseball: Georgia Records 12-4 Win over Kennesaw
Georgia wrapped up fall baseball with a 12-4 win over Kennesaw State Sunday at Foley Field in front of a crowd of 924.

The Bulldogs tallied four home runs including a pair by sophomore All-America Charlie Condon (3-for-5, 3 RBI) along with one each by graduate Dillon Carter and junior Slate Alford. Georgia employed 13 pitchers in the 12-inning exhibition while the Owls used 10 hurlers.

Alford got the scoring started with a solo home run in the bottom of the first off Nolan Sliver. The Owls went on top 2-1 on a two-run home run by Kaden Brown as part of a three-run outburst in the second. Georgia answered in the bottom of the inning when Carter tied the game with a two-run blast. Condon's line drive shot off right-hander Smith Pinson, featuring an exit velocity of 111 miles per hour, in the third put Georgia in front for good at 4-3.

The Bulldogs added a run in the seventh, two more in the 10th on Condon's second home run, and a five-spot in the 11th provided the final. KSU had a chance to close the gap in the ninth, loading the bases with two outs. However, senior left-hander Collin Caldwell struck out Jake Streeter to maintain the advantage.

Graduate Josh Roberge picked up the win with 1.1 scoreless innings and two strikeouts while Pinson got the loss, allowing one run on one hit in two innings. Bulldog sophomore Leighton Finley started and provided one scoreless inning with two strikeouts. Daniel Padysak started the second before giving way to Roberge. After that, Kolten Smith was next on the mound followed by Zachary Harris, Brian Zeldin, Brandt Pancer, DJ Radtke, Will Pearson, Caldwell, Ethan Sutton, Zach DeVito and Tyler McLoughlin. The Owls were limited to six hits on the afternoon.

Ike Cousins Head Coach Wes Johnson on the pitching staff
"We threw a lot of guys again today, and we're looking at their heartbeats. It's different when you play another team compared to just scrimmages against your teammates. I thought several of the guys threw well. We'll continue to work on a lot of things. We're not defining roles yet like starter, closer, reliever. We're going to continue to give them opportunities to get outs."

Coach Johnson on Outfielder Dillon Carter
"Dillon Carter is a really good player and that clubhouse guy too. Not only is he a good player but when you look at defensive centerfielders when the SEC season is over, if he's not going to be in the top half…then we've got a lot of people headed to the big leagues."
---
MBB: UGA Meets Oregon Today in Las Vegas
Game 1: Georgia (0-0) vs. Oregon (0-0)
Naismith Hall of Fame Series
Date: Monday, November 6
Time: 4:30 p.m. ET
Venue: T-Mobile Arena (18,000)
Location: Las Vegas, Nev.
Series History: Oregon leads, 1-0
Last Meeting: Oregon, 87-74, on 12/20/75
TV: TruTV (Spero Dedes, play-by-play; Grant Hill, color analyst; Allie LaForce, sideline reporter)
Radio: Georgia Bulldog Network – SiriusXM 381 (Scott Howard, play-by-play; Chuck Dowdle, color analyst; Adam Gillespie, producer)
The Starting Five
• Georgia christens its 119th basketball season on Monday when the Bulldogs face Oregon in the Naismith Hall of Fame Series at T-Mobile Arena in Las Vegas.
• The Bulldogs finished third KenPom.com's tempo ranking of SEC teams in conference play during the 2022-23 season…and look to play at an even quicker pace in 2023-24.
• Last season, Georgia upped its win total from the 2021-22 campaign by 10 victories, which equaled the second-biggest increase in regular-season wins by any Power 5 program.
• Georgia's freshman and transfer recruiting classes both were ranked as high as No. 11. The Bulldogs were only one of three teams to have both of those groups ranked top-20 nationally by On3.com.
• Georgia's four returning letterwinners include Bulldogs who led the team in the following stats last season – Matthew-Alexander Moncrieffe (5.1 rpg), Jabri Abdur-Rahim (1.4 3FGs per game, .387 3-pointer pct. and .818 FT pct) and Frank Anselem-Ibe (0.7 bpg).
The Opening Tip
The Georgia Bulldogs open their 2023-24 campaign on Monday afternoon when they venture to Las Vegas to face the Oregon Ducks in a Naismith Hall of Fame Series matchup at T-Mobile Arena. The contest will tip at 4:30 p.m. ET and will be televised nationally on truTV.
Georgia's 16-player roster features six returnees (four letterwinners), five transfers and five freshmen.
---
Georgia, Michigan, Ohio State & Florida State Top Week 10 Rankings for the FWAA-NFF Super 16 Poll
THIS WEEK'S SCHEDULE:
No. 10 Ole Miss at No. 1 Georgia
No. 2 Michigan at No. 9 Penn State
Michigan State at No. 3 Ohio State
Miami-FL at No. 4 Florida State
No. 15 Utah at No. 5 Washington
USC at No. 6 Oregon
No. 7 Texas at TCU
No. 8 Alabama at Kentucky
Virginia at No. 11 Louisville (Thursday)
Stanford at No. 12 Oregon State
No. 13 Tennessee at No. 16 Missouri
No. 14 Oklahoma State at UCF
---
WBB: UGA Opens with North Carolina A&T Tonight
Game Information
Georgia (0-0) vs. North Carolina A&T (0-0)
Monday, Nov. 6 || 7 p.m. || Stegeman Coliseum (10,523) || Athens, Ga.
Tickets
Georgia Basketball Single-Game Tickets Now on Sale – CLICK HERE
Opening Tip
» Georgia begins its 51st season of women's basketball on Monday when the North Carolina A&T Aggies visit Athens. Tipoff is slated for 7 p.m. ET at Stegeman Coliseum.
» The Lady Bulldogs have won nine of their last 13 games dating back to last year, with the only defeats coming to the nation's top three teams — LSU, Iowa, and South Carolina — all on the road.
» This marks the fourth all-time meeting between Georgia and NC A&T. Georgia owns a 3-0 record against the Aggies.
» NC A&T competed in the Colonial Athletic Conference for the first time ever last season. The Aggies boasted an 18-12 record with a fourth-place finish in the league.
» Georgia is in its second season under the leadership of Coach ABE. ABE's successful first year included a NCAA tournament appearance, 22 wins, and a fifth-place finish in the final SEC standings.
» With a 394-169 overall mark, Coach ABE is just six wins shy of 400. Her teams have won 20 or more games in 11-straight seasons, while her 12 NCAA tournament appearances rank third among active SEC coaches, only behind Kim Mulkey (LSU) and Dawn Staley (South Carolina).
» All-SEC candidate Javyn Nicholson returns to lead the Lady Bulldogs. Nicholson doubled her points per game and upped her rebound average by three in her first year playing for Coach ABE.
» Joining six returning letterwinners and nine overall returning players is a quartet of newcomers. Transfers Asia Avinger and Taniyah Thompson were each All-Conference performers at previous schools, while Destiny Thomas led UCF with a double-double of 10.7 points and 11.0 rebounds per game last year. Miyah Verse is Georgia's lone true freshman this season.
» Georgia is 41-9 in season-opening games and has won 17-straight lid-lifters dating back to the 2005-06 season (L, 84-72 to No. 6 Baylor).
» The Lady Bulldogs own a 28-2 overall record in season-opening home games.
» Georgia is in search of its 37th NCAA tournament appearance this season. The Lady Bulldogs' 36 trips are tied for the second most among all programs.
Game Notes
At a Glance: What's Back for the Bulldogs
Georgia was one of a handful of teams to not have a single player enter the transfer portal this offseason. Six letterwinners off last year's team, as well as redshirt-freshmen Savannah Henderson, Stefanie Ingram and Fatima Diakhate, return to go along with three transfers (Asia Avinger, Taniyah Thompson and Destiny Thomas) and a freshman (Miyah Verse).
Nicholson Ready to Lead
Fifth-year senior forward Javyn Nicholson had a breakout season in her first year playing for Coach ABE. The Lawrenceville, Ga., native more than doubled per points per game average (from 4.5 to 9.5) and increased her rebounds by three (from 4.0 to 7.0) compared to her previous three college seasons. Nicholson is Georgia's leading returning rebounder and scorer.
Familiar Face, New Name
Jordan Cole returns for her fifth year in the red and black. Formerly Jordan Isaacs, she changed her legal last name to Cole after her stepfather, Brian Cole, adopted her on Oct. 4, 2023.
"I've created an identity behind the last name Isaacs, who I am on the court and off the court and just me as a person. It's very safe and familiar," said Jordan, who started 25 games last season. "I hate to see it go, because it is a part of me, who I became and who I'm going to become, but I definitely think this is the next big step in my life. It's going to open new doors for me, it's going to help me put myself out there. Me and the coaching staff … we made a joke that this is just a new version of me, like a new player, new person. There's nothing wrong with Jordan Isaacs, but there's always room for growth."
Smith and Chapman Bring Experience
Senior forward Zoesha Smith and fifth-year guard Chloe Chapman also bring experience to the Lady Bulldogs' roster this year. Smith set new career highs in four of her first five games last year, including a career-best 21-point effort against Georgia Tech. Chapman is an experienced point guard who drew 27 starts in 33 games a year ago.
Talented Transfers Boost Roster
Georgia welcomes a trio of transfers to this year's roster in Asia Avinger (San Diego State), Taniyah Thompson (Penn State) and Destiny Thomas (UCF).
Avinger was an All-Mountain West Team selection as one of just three players nationwide to average over 11 points, 4.0 assists and 2.0 steals per game while shooting at least 45 percent from the field. Thompson was a first-team All-American Athletic Conference performer at East Carolina, before transferring to Penn State. She finished second in The American in scoring with 18.5 ppg during the 2021-22 season. Thomas averaged a double-double and led UCF in both scoring and rebounding last year. She averaged an impressive 11 boards per contest, including a school-record 24-rebound effort, to lead the Knights.
Thomas Sets Rebounding Marks
Destiny Thomas led the Knights in points, rebounds, blocks, and steals a season ago. She brought down double-digit rebounds in 18 games and 15 or more boards seven times. Thomas tied the UCF record with 24 rebounds in a game against Seton Hall, as she finished second nationally with 5.0 offensive rebounds per contest. In 36 career starts, Thomas has recorded double-digit rebound totals 13 times – a near 40 percent average.
Avinger Does It All
Asia Avinger was one of just three players nationally to average 11.0 points, 4.0 assists and 2.0 steals while shooting at least 45 percent from the field. Avinger went to SDSU as the No. 16-ranked point guard in the class of 2020, earning her the honor of Preseason Mountain West Freshman of the Year. She led all conference freshmen in both scoring and assists with 12.9 points and 3.0 dimes per game, earning her a spot on the All-Freshman Team, before she put together an impressive sophomore campaign.
First Verse
Georgia welcomes one true freshman this year in Arizona product Miyah Verse. A member of ESPN's Super 60 as one of the top 60 prospects nationally, Verse prepped at national powerhouse Arizona Elite Prep and Mountain Ridge High in Peoria, Ariz.
Verse was also a track star in high school, earning the state title in the discus throw. Her brother Jared is a defensive lineman on the Florida State football team.
Stealing the Show
Georgia led the SEC in steals last season with 10.5 per game. It marked the 10th time in the last 13 years that Coach ABE's teams have led their respective conference in steals. It was also the first occasion since the 2005-06 season – a span of 17 years – that Georgia led the SEC in steals.
Before taking the head coaching job at Georgia, Coach ABE's UCF squad led the nation in scoring defense for two straight years from 2020-22.
Not Just Defense, Georgia Can Score
While the defense garners a good bit of attention at Georgia, the Lady Bulldogs also saw success offensively last season. In the game at Vanderbilt, Georgia shot 67 percent from the field – the program's best offensive output since 1998 and the second-best shooting percentage against an SEC team in school history. The Lady Bulldogs scored 80 or more points in five games last year – the second most for Georgia over the last five years.
A Tradition of Success
Georgia enters the 2023-24 season one of just three programs nationwide, joining Tennessee and Wisconsin-Green Bay, to have a winning season every year since 1981. The Lady Bulldogs have made appearances in 36 of 41 NCAA tournaments (second-most all time) with 20 Sweet 16s and 11 Elite Eights.
Create What You Can't Have
Georgia guard Chloe Chapman is the founder and CEO of Create What You Can't Have (CWUCH) — a successful fashion merchandising company.
"CWUCH was created to represent originality. This is for people who aspire to be unique and have their own style. High quality clothing for streetwear lovers." — Chloe Chapman
All in the Family
Miyah Verse's brother, Jared Verse, is a junior defensive lineman on the Florida State football team. The highly recruited prospect was a first-team All-American selection by The Athletic during the 2022 football season. Verse leads FSU with 4.5 sacks this year.
---
WTennis: Mai Nirundorn and Guillermina Grant recorded victories in singles and doubles play at the Torero Tennis Classic
In doubles action, the first match of the day saw the tandem of Grant and freshman Aysegul Mert faced off against Dariya Detkovskaya and Astrid Olsen (Washington). Grant and Mert set the tone early as they established a lead nearing the midway point of the set. Derkovskaya and Olsen pressed on to level the set, but momentum remained with the Bulldog duo as they pulled out to a 5-3 lead. Despite a late push to stay alive, Grant and Mert closed out the final point to secure the 6-3 victory.
Across the courts, Nirundorn and sophomore Anastasiia Lopata paired up to line up against Melissa Sakar and Erika Matsuda (Washington). The match posed a back-and-forth batte early inside the first five games as the Bulldogs held on to the slight lead. Pushing the score to a 5-3 match point, Nirundorn and Lopata finished the job to earn the 6-3 victory and secure Georgia's second doubles victory of the morning.
In singles play, four Bulldogs competed on Saturday's slate highlighted by a dominant performance from Nirundorn against Claudia De Las Heras (San Diego). An early jump propelled Nirundorn to lead nearing the midway point of the first set. Forcing De Las Heras to play from behind, Nirundorn made quick work to cap off the first set at 6-3. Heading into the second set, Nirundorn never looked back as she quickly reached a 5-2 lead before closing the match out in straight sets 6-3, 6-2.
Grant produced an efficient showing as she faced off against Detkovskaya for the second time on the day. The first set displayed a competitive battle between both girls as the score always held firm within two games. Leveled at 5-5, Grant sparked momentum to push and close out the final two games and earn the first set 7-5. Fueled by the first set battle, Grant jumped out to an early lead in the second set. Despite a late push by Dekovskaya to win three games, Grant finished the set to win 7-5, 6-3 and go 2-0 on the day.
Despite losses, Lopata and Mert competed in grueling matches that provided impressive displays from both Bulldogs. Taking on Nikki Redelijk (Pepperdine), Lopata picked up the pace early as both players jumped out to strong starts. Nearing a 5-5 score, both players picked up a sixth game to force a tiebreaker. The trend held the same into the final points of the tiebreaker, as Lopata fell just short 7-6(4) to trail by one set. In the second set, Lopata continued to battle as she held on to lead or trail only by one game. Pushing to take a lead late, momentum slipped away as Lopata fell in the set and match 7-6(4), 6-4.
Mert wrapped up Saturday's action with a singles match against Mia Mack (San Diego). Both players set the tone for a tight first set as Mert trailed heading into the later stages. On the bring on leveling the set, Mert fell just short at 6-4 to trail by one set. In the second set, Mert flipped all momentum her way as she made quick work to secure a 6-2 set and level the match at 1-1. The third set saw a back-and-forth from the start as Mert found patched of brilliance to battle her way to a 6-6 score and force a tiebreaker. Despite early success, Mert ultimately fell in the tiebreaker and the match 6-4, 2-6, 7-6(4).
Matchups for the following rounds at the Torero Tennis Classic will be updated on the ITA live stats page here.
2023 TORERO TENNIS CLASSIC
Date: Friday, Nov. 3 through Sunday, Nov. 5
Location: San Diego, Calif.
Venue: Coronado Tennis Center
Live Stats: bit.ly/3s8I65u
Doubles Results: Saturday
Mai Nirundorn/Anastasiia Lopata (UGA) def. Melissa Sakar/Erika Matsuda (Washington) 6-3
Guillermina Grant/Aysegul Mert (UGA) def. Dariya Detkovskaya/Astrid Olsen (Washington) 6-3
Singles Results: Saturday
Mai Nirundorn (UGA) def. Claudia De Las Heras (San Diego) 6-3, 6-2
Guillermina Grant (UGA) def. Dariya Detkovskaya (Washington) 7-5, 6-3
Mia Mack (San Diego) def. Aysegul Mert (UGA) 6-4, 2-6, 7-6(4)
Nikki Redelijk (Pepperdine) def. Anastasiia Lopata (UGA) 7-6(4), 6-4
---
Jump To Today's Discussion Thread