Jump To Top of Page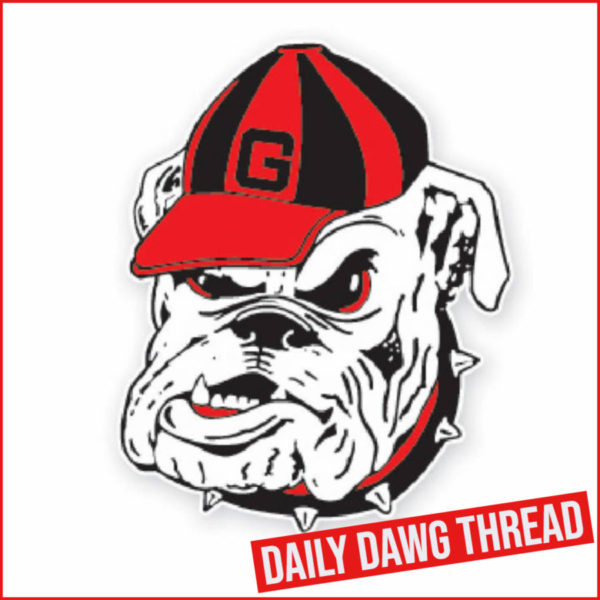 MBB: UGA Signs Nation's No 8 Prospect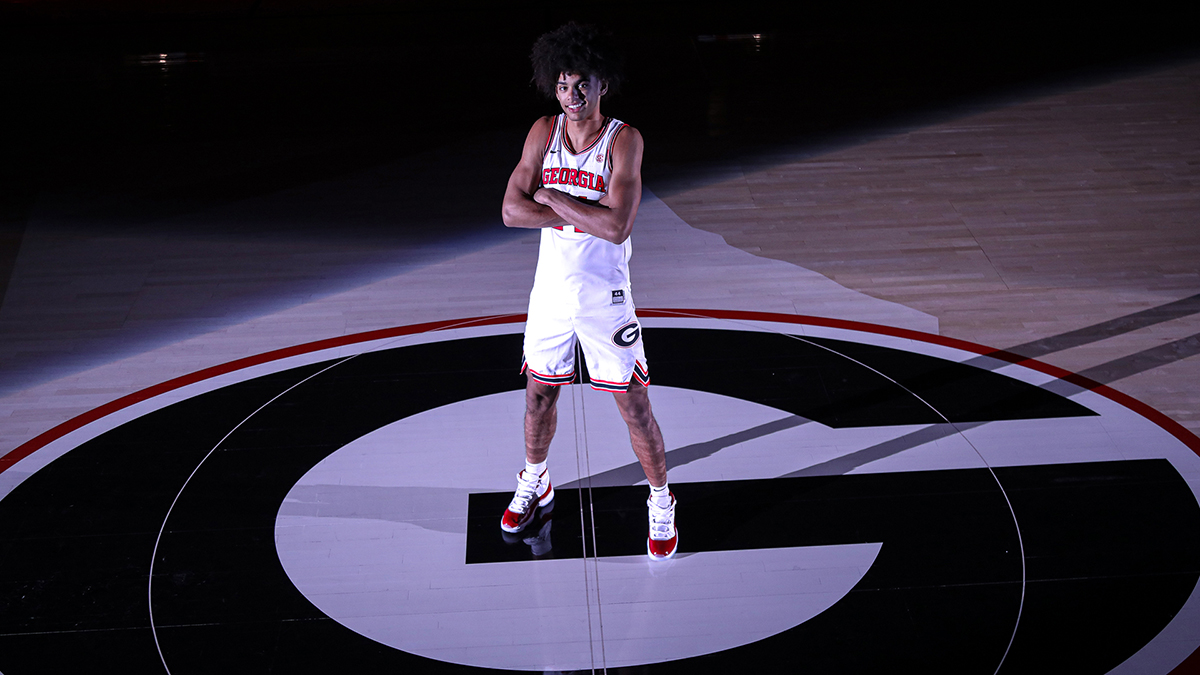 Asa Newell, who is rated as the nation's No. 8 overall prospect in the 247Sports.com Class of 2024 composite rankings, has signed a letter-of-intent to play for the Georgia Bulldogs, head coach Mike White announced on Wednesday.
Newell, a 6-10, 215-pound power forward, is a consensus five-star recruit ranked as the No. 11 prospect by ESPN.com and On3.com, as well as No. 13 by 247Sports.com and No. 16 by rivals.com. ESPN.com, 247Sports.com and On3.com all list him as the No. 2 power forward in this year's senior class.
Newell is the second-highest ESPN and third-highest 247Sports.com ranked recruit to sign with Georgia during the internet era. He trails only Anthony Edwards (No. 4 in 2019) on the ESPN.com ledger and only Edwards (No. 2) and Lou Williams (No.6 in 2005) in the 247Sports.com composite. Edwards went on to become the No. 1 overall pick in the 2020 NBA Draft, while Williams elected to turn pro and has enjoyed a 17-year NBA career that includes three NBA Sixth Man of the Year awards.
Newell was a member of USA National Teams each of the past two summers, competing in the 2022 U17 and 2023 U19 World Cups. In 2022, he averaged 5.1 points and 2.9 rebounds while helping the USA capture a Gold Medal in Malaga, Spain. Last summer, Newell contributed 7.7 points, 5.6 rebounds and a team-high 2.3 blocks per game as the USA finished fourth at the U19 tournament in Debrecen, Hungary.
Newell is in his second season at Montverde Academy in Montverde, Fla., which finished 23-3 and finished No. 2 nationally in the SCNext Top 25 high school boys' basketball rankings last season. He averaged 6.6 points and 3.3 rebounds for the Eagles as a junior.
Newell played his first two seasons at Choctawhatchee High School in Fort Walton Beach, Fla., along with his brother Jaden, who is currently a redshirt freshmen forward for the Bulldogs. As a sophomore, Asa averaged 14.0 points, 8.7 rebounds and 2.3 assists for the Indians, who reached the first round of the Florida 5A state tournament. As a freshman, Newell contributed 4.0 points and 1.7 boards for a Choctawhatchee squad that finished 26-3 and was the runner-up in the Florida 5A state tourney.
Newell is the fifth top-100 prospect to sign with Georgia and White in the last two recruiting cycles. Current Bulldog freshmen with their highest recruiting rankings include Blue Cain (No. 53 by On3.com), Silas Demary Jr. (No. 56 by Rivals.com), Dylan James (No. 78 by 247Sports.com) and Mari Jordan (No. 87 by ESPN.com).
---
Softball Signs Seven
The signing class includes infielder Paislie Allen, infielder/utility Precious Bross, infielder Tyah Charlton, utility Mollie Mitchell, right-handed pitcher Ella Troutt, utility Esther White, and catcher Mua Williams.
"I am extremely excited to welcome this 2024 class to the Georgia Softball family. This class offers a combination of speed, power, and competitiveness," Baldwin began. "Positionally, we targeted high I.Q. softball players with the athleticism to play anywhere on the field. From a pitching standpoint, we got a competitor that leads a team from the circle."
Baldwin continued, "I am proud of our staff for all the work that went into putting this class together. The support here at the University of Georgia is amazing and there are a lot of people that played a role in this class materializing. For that, I want to say thank you to all the behind-the-scenes people that play such a huge part in making this happen.
"With this year's team being loaded with seniors, this class will be the next wave of Georgia Softball players that Bulldog Nation will come to know and love. This class has personality. It has a connection. This class has an enthusiasm and energy to it. This a group that loves softball!
"Even more so, they have an appreciation for representing the G and Bulldog Nation. We could not be more excited to get this group to Athens and see what their future holds."
Paislie Allen | INF | R/R | 5-5 | Lewisville, Texas | Lewisville High School
Paislie Allen signs to Georgia from Lewisville High School in Lewisville, Texas. Allen is the back-to-back District 6-6A Defensive Player of the Year (2022, 2023), is a three-time DFW FP All-Metroplex honoree (2021-23). Her other junior accolades included SBLive Top Middle Infielders in Texas, Lewisville Leader's Iron Athlete award, Star Local Media All-Area first team, DMN All-Area first team, TSWA 6A All-State second team, and TGCA 6A All-State honors. After her sophomore season, Allen was named DMN All-Area Team, TGCA 6A All-State, and was TSWA 6A All-State honorable mention. In 2021, she was named the District 6-6A Freshman of the Year. Allen has taken part in the U-15 and -16 Team USA High Performance Program and was a top performer in 2023.
Allen has played for Texas Glory since 2016. With Glory, she's earned 2024 Alliance Fastpitch early watch list honors, 2023 Patriot Games All-Tournament Team, 2023 Texas Glory Summer Shootout All-Tournament Team, 2023 TCS Texas State Championship All-Tournament Team, 2022 TFL Fastpitch First Team All-Tournament, 2022 TFL Fastpitch 16u Player of the Tournament, and 2022 Extra Inning Softball's 16u All Summer Team.
Off the softball field, Allen is a standout on the track. The Farmers won back-to-back district and regional championships in 2022 and 2023. Allen earned bronze in 4×100 relay and 4×200 relay in 2023 and was a finalist in both relays in 2022. In the classroom, she is a two-time all-district academic honoree.
Paislie is the daughter of Rockie Mcmillan-Allen and Melvin Allen, Jr. She has two older siblings, Scarlett and Mason.
Baldwin on Allen: "Paislie is a baller! She makes all the plays at shortstop. She is an impact, middle of the order type offensive player. She has very good speed and is a successful track athlete. She is as competitive as they come. Paislie does all these things with a permanent smile on her face! She is a great teammate and a great leader on the field. We are excited for Paislie to get to Athens and put on the Red and Black."
Precious Bross | INF/UT | R/R | 5-7 | Columbia, S.C. | Irmo High School
Precious Bross signs to Georgia out of Irmo High School in Columbia, South Carolina. Following her junior season last year, Bross was named the region player of the year. She's earned back-to-back 4A All-State first team, all-region, all-county, and all-area team honors in 2022 and 2023 while earning multiple state player of the week awards. As a junior, Bross was named the Lady Yellow Jackets' team MVP and earned defensive MVP honors as a sophomore. She's played varsity at Irmo since seventh grade when she was the starting shortstop and bat leadoff. After her first season, she was named the rookie of the year.
Bross currently plays for Unity National 18u Betsa/Hebert. Last summer, she hit .418 with a .459 on-base clip and 1.213 OPS. She also played for TDB 18u Fastpitch, Lady Lightning Gold, and Carolina Mojo.
In July, Bross was a part of the first Players Alliance and Minority Softball Prospects team, playing in honor of Toni Stone. The team consisted of players all over the country that won that Jennie Finch Classic at MLB All-Star week in Seattle. She will be the team captain for the Minority Softball Prospects All-American Game held in November with fellow signee Tyah Charlton. She was also selected for the Scenic City All-State Games in 2022.
Off the field, Bross is very involved at Irmo. She's served as co-captain for the Sports Medicine Team, started Irmo's division of FCA (Fellowship of Christian Athletes), was the vice president then president of HOSA (Health Occupation Students of America), is a member of National Honor Society, Beta Club, math team, student ambassador, Key Club, and is in the Teacher Cadet Program. In the classroom, she is an A Honor Roll student, AP Scholar Award winner, College Board National Recognition Program Scholar, is second in her class with a 5.0 GPA, and has taken nine AP classes in high school.
Precious is the daughter of Dawn and Steve Bross. She has an older brother, Steven. She intends to major in Genetics at UGA.
Baldwin on Bross: "Precious is exciting. She came to camp and completely wowed us with her enthusiasm, personality, and her athleticism. She has an energy and confidence to her that other players want to be around. She has tremendous potential as a player. She is a natural shortstop with the ability to play anywhere on the infield or outfield. Offensively, she has the chance to be exciting. She has good bat control and good power. We are excited to see how Precious develops as a player and look forward to getting her in the Red and Black."
Tyah Charlton | INF | R/R | 5-8 | Lynchburg, Va. | Amherst County High School
Tyah Charlton signs to Georgia from Amherst County High School in Lynchburg, Virginia. Her junior season saw her earn all-area player of the year and all-state first team honors as the Lancers' shortstop. She's a three-time all-district first team performer, two time all-region first team player, and two time all-state second team shortstop. She was named the Seminole District Player of the Year in 2022 and 2023 and the 4D Region Player of the Year in 2022. She guided Amherst to state and region championships in 2021. In 2023, Charlton hit .524 with a .603 on base percentage, 1.159 slugging. 21 of her 33 hits went for extra bases and she drove in 40 runs. In her prep career thus far, she's driven in 75 runs, hit 16 home runs, eight triples, and 20 doubles. She hit north of .500 as a sophomore and junior.
She'll play in the Minority Softball Prospects All-American Game in November with fellow signee Precious Bross. Charlton plays club for Starz Gold Bigham 18u, guiding her team to a runner up finish in the tier three Alliance Fastpitch Championship.
Off the field, Charlton also competes in volleyball and runs indoor and outdoor track. She is a member of National Honor Society and is a Golden A award winner.
Tyah is the daughter of Cotrena Liggon and Terrence Charlton. Her mother played softball and basketball at Lynchburg College (now Lynchburg University) where she was inducted into the Lynchburg Hall of Fame in 2016. Tyah intends to major in Psychology at UGA.
Baldwin on Charlton: "Tyah Charlton is explosive! She is as high end, quick-twitch athlete as anyone in the country. She has tremendous offensive potential with a chance to be exceptional. She is a natural infielder but has the I.Q. and athleticism to play anywhere on the infield or outfield. She is a multi-sport athlete that has excelled in volleyball and track. All that said, Tyah is a competitor. She fits well in the mold of many former Bulldogs that have had tremendous careers for the Red and Black. We can't wait to get her to Athens."
Mollie Mitchell | UT | L/R | 5-8 | Austin, Texas | Cedar Creek High School
Mollie Mitchell signs to Georgia from Cedar Creek High School outside Austin, Texas where she has been a back-to-back first team all-district (2022, 2023) performer for the Timberwolves. Last season, she hit .557, scattering 34 hits. Off the softball field, she is also a shooting guard on the varsity basketball team and is a sprinter (100, 200) on the track team.
Mitchell has played club for Athletics Mercado Bonola since 2021. She is an assistant coach for the Texas Blaze ATX 14u team and is a City Reach Church student leader. In the classroom, she's been an academic all-district performer from 2021-23.
Mollie is the daughter of Amy and Louis Mitchell. She has an older brother, Conner. She intends to major in Business Management at UGA.
Baldwin on Mitchell: "Mollie Mitchell is a ballplayer! She plays the game with energy. She competes and is almost always the player with the dirtiest uniform at the end of the game. On top of that, she almost always has a smile on her face. She can play infield and outfield but has really excelled at third base this summer. She is a left-handed hitter with the ability to slap, bunt, and hit for power. Her versatility and passion are what caught our attention and we believe she still has her best days as a player ahead of her. We are excited for her wear the Red and Black."
Ella Troutt | RHP | R/R | 5-9 | Santa Rosa Beach, Fla. | South Walton High School
Ella Troutt signs to Georgia from South Walton High School in Santa Rosa Beach, Florida. She was named the team MVP last season for the Seahawks. She concluded the season with a 0.62 ERA, striking out 193 batters in 91 innings for a 2.12 strikeouts per inning average. At the plate, she hit .492 with a .560 on-base percentage, knocking seven home runs and driving in 33 runs.
She plays for Georgia Impact and Impact Gold where she helped her team place fifth at the PGF tournament in 2023 and won the Alliance Super Cup Championship and TFL Championship in 2022.
Aside from softball, Troutt played varsity volleyball as a freshman at South Walton. In 2022, she placed sixth in the state javelin competition and was named the rookie of the year. In the classroom, she's an AP Scholar award winner.
Ella is the daughter of Karen and Jason Troutt. She has twin younger brothers Nolan and Brody. Her uncle, Aaron Warnecke, played football at Indiana. She intends to major in Ocean Science at UGA.
Baldwin on Troutt: "Ella is a competitor! When the pitcher in the circle embodies competitiveness, everyone on the team wants to compete. That is who Ella Troutt is as a pitcher. She is very athletic and is a tremendous defender. She has played on competitive travel teams and had a high level of success in big tournaments. That said, she still has her best days ahead of her in the circle. She is successful to this point mostly from natural ability and competitiveness. We can't wait for her to get with Coach Chelsea Wilkinson and see what she can become as a pitcher."
Esther White | UT | L/R | 6-0 | New Johnsonville, Tenn. | Waverly Central High School
Esther White signs to Georgia from Waverly Central High School in Tennessee. Last season, White earned all-state honors after hitting .526 with a .662 on-base percentage. She helped guide the Tigers to a district runner up finish and region championship, finishing third in the TSSAA state tournament. Her sophomore campaign saw her earn Tennessean All-Mid-State, Tennessee Coaches' Association 2A All-State, the Tennessee Coaches' Association 2A Middle Tennessee Miss Softball award, all-district and district player of the year honors. She was named the district player of the year as a freshman along with 2A all-state and all-district honors after hitting .533 and guiding Waverly Central to a district championship.
She plays for Sparks Elite Ross/Stewart winning several titles including PGF 2017 10u national champions, 2019 WFC 12u champions, 2020 USA Junior Olympic Cup 14u champions, 2021 14u PGF National champions, 2022 16u Colorado Sparkler T.V. bracket champions, 2023 Colorado Sparkler 16u champions, 2023 Triple Crown 16u national champions, and 2023 Atlanta Legacy 16u champions. She also took part in the 2022 PGF Futures All-Star game.
Off the softball field, White is a back-to-back all-district basketball player at Waverly Central.
Esther is the daughter of Sandi and Scott White. She has two sisters Grace and Abigail. Grace played softball at Union University in Jackson, Tennessee. Esther intends to major in Animal Health at UGA.
Baldwin on White: "Essie is powerful! She is a tall, athletic infielder that excels at shortstop. Her athleticism will allow her to play nearly anywhere on the field. She also has tremendous upside as a left-handed hitter. At her best, she can hit it as far as anyone in her class! She is a great student and a great teammate. She has played on highly successful travel teams and is comfortable with competition. We cannot wait for Essie to get to Athens and put on the Red and Black."
Mua Williams | C | R/R | 5-8 | Waimanalo, Hawaii | Kamehameha Schools Kapālama
Mua Williams signs to Georgia from Kamehameha Schools Kapālama in Honolulu, Hawaii. Williams was named the position player of the year in the state of Hawaii in 2023, helping guide the Warriors to a 2023 Kamehameha Schools runner up finish and Kamehameha Schools 2023 ILH championship. She won an ILH championship with the Maryknoll Spartans in 2021.
Her club teams include Team Kūlia and NW Bullets. The Bullets won the Salinas Tournament championship in 2023. She played in the 2021 and 2022 Future All-Stars Triple Crown.
She also competes in paddling at Kapālama and played basketball and volleyball growing up. She's a member of art club and Kids4Kids club. In the classroom, she's been a multi-time honor roll student.
Mua is the daughter of Kayleen Konohia-Williams and Danny Williams. She's the youngest of eight kids including five sisters (Danci, Daneen, Dancel, Dariel, Delcie) and two brothers (Kaniala, Keoni).
Baldwin on Williams: "Mua is a Dawg! She plays with a competitiveness and an energy that is contagious. Her love for playing softball shows every time she plays the game. She is versatile as a defender due to her softball I.Q. and her athleticism. For her travel team, she can play one game as the catcher, the next game as the shortstop, and the next game as the right fielder. She is a future middle of the order type hitter with tremendous power in her bat. We are so excited for Mua to come to Athens and put on the Red and Black."
---
Georgia, NFF and CFB Hall of Fame announced that they will jointly honor 2023 CFB Hall of Fame electee Coach Mark Richt with an On-Campus Salute
The University of Georgia and The National Football Foundation (NFF) & College Hall of Fame announced that they will jointly honor 2023 College Football Hall of Fame electee Coach Mark Richtwith an NFF Hall of Fame On-Campus Salute, presented by Fidelity Investments®. The Salute will take place this Saturday, Nov. 11, during the Bulldogs' home football game against Ole Miss, which will kick off at 7:00 p.m. on ESPN.
"During his 18 years as a head coach, Mark Richt established himself as one of the top coaches in the history of college football, winning nearly 72 percent of his games at Georgia and Miami (FL) and never failing to make the postseason and landing himself in the NCAA record books among the all-time winningest coaches," said NFF President & CEO Steve Hatchell. "We are thrilled to honor him at Sanford Stadium as a member of the 2023 College Football Hall of Fame Class."
The NFF Hall of Fame On-Campus Salute program, which began with the inaugural College Football Hall of Fame Class in 1951, has become a hallowed tradition, and to this day the singular events remain the first of numerous activities in the Hall of Fame experience.
During the NFF Hall of Fame On-Campus Salutes, each electee returns to his respective school to accept a Hall of Fame plaque that will stay on permanent display at the institution. The events take place on the field during a home game, and many Hall of Famers cite the experience as the ultimate capstone to their careers, providing them one more chance to take the field and be recognized in front of their home crowd.
Richt is one of only five coaches in FBS history to record 145 or more wins in their first 15 seasons, including Hall of Famers Bob Stoops, Barry Switzer and Tom Osborne. At the time of his retirement, he ranked No. 48 in the NCAA record books on the FBS all-time win list, behind only five coaches who had coached within five years of his retirement.
Richt headed the Georgia program for 15 years, winning 74 percent of his games, which ranks first all-time among Bulldog coaches no longer active, and amassing an overall record of 145-51. His UGA win total is second to only Hall of Fame coach Vince Dooley. He led Georgia to 15 consecutive bowl appearances (10-5), including three New Year's Six bowls (Sugar Bowl 2002, 2005, 2007). His Georgia teams appeared 11 times in the Top 25 rankings, including seven Top 10 finishes (No. 3 in 2002, No. 7 in 2003, No. 7 in 2004, No. 10 in 2005, No. 2 in 2007, No. 5 in 2012, No. 9 in 2014). He led Georgia to two SEC titles, including the Bulldogs' first in 20 years in 2002 and then again in 2005. The Dawgs appeared in a total of five SEC championship games (2002, 2003, 2005, 2011, and 2012) during his tenure. He was named the 2002 and 2005 SEC Coach of the Year, and he is currently the 10th winningest coach in SEC history.
Returning to his alma mater (where he played quarterback from 1979-82), Richt led Miami to a 26-13 record for the final three seasons of his head coaching career, securing three more bowl appearances, including one more New Year's Six Bowl, the Orange in 2017. Two of his three Miami teams posted top 20 finishes, the 2016 team at No. 20 and the 2017 team at No. 13. He led Miami to the 2017 ACC Coastal Division title, the school's first division title since joining the ACC, and he was named both the ACC Coach of the Year and the Walter Camp Coach of the Year in 2017.
Richt coached 15 First Team All-Americans, including 2020 College Football Hall of Fame inductee David Pollack. He coached 52 First Team All-Conference players, and he also coached four NFF National Scholar-Athletes at UGA and one at Miami.
Richt began hiscoaching career as a graduate assistant at Florida State from 1985-86 after being hired by College Football Hall of Fame Coach Bobby Bowden. Richt spent 15 seasons in Tallahassee, with a one-year break in 1989 as the offensive coordinator at East Carolina. During his time at Florida State, serving as a quarterback coach and offensive coordinator, he mentored Heisman Trophy winners Charlie Ward (a 2006 College Football Hall of Fame inductee) and Chris Weinke, and the Seminoles won two national titles and played for another.
Prolific in the community, Richt is active with H.E.R.O. for children, Eagle Ranch orphanage facility, and he led two mission trips to Honduras. He has been a celebrity spokesperson for the National Guard Youth Foundation and a key supporter of The Healing Place of Athens for men with addictions. While at UGA, he founded the Paul Oliver Network, a program that supports lettermen in their transition to life after football. In 2016, Richt was named the first-ever honorary head coach of the Allstate AFCA Good Works Team for his commitment to giving back to others. In 2013, Richt received the Stallings Award given for commitment to humanitarian and community service efforts, and in 2010, he was named to the AFCA Board of Trustees. Since retiring as a coach, Richt has worked as an analyst on the ACC Network.
The Omaha, Nebraska, native, and Boca Raton (FL) High School product, now becomes the fifth coach from Georgia and the fifth Hurricanes coach to enter the College Football Hall of Fame.
The 2023 College Football Hall of Fame Class includes Eric Berry (Tennessee), Michael Bishop (Kansas State), Reggie Bush (Southern California), Dwight Freeney (Syracuse), Robert Gallery (Iowa), LaMichael James (Oregon), Derrick Johnson (Texas), Bill Kollar (Montana State), Luke Kuechly (Boston College), Jeremy Maclin (Missouri), Terance Mathis (New Mexico), Bryant McKinnie (Miami [FL]), Corey Moore (Virginia Tech), Michael Stonebreaker (Notre Dame), Tim Tebow (Florida), Troy Vincent (Wisconsin), Brian Westbrook (Villanova), DeAngelo Williams (Memphis), and coaches Monte Cater (Lakeland [WI], Shepherd [WV]), Paul Johnson (Georgia Southern, Navy, Georgia Tech), Roy Kramer (Central Michigan) and Mark Richt (Georgia, Miami [FL]).
The 2023 College Football Hall of Fame Class will be officially inducted during the 65th NFF Annual Awards Dinner Presented by Las Vegas on Dec. 5 at the ARIA Resort & Casino in Las Vegas. Click here for more information on the Awards Dinner, including options to purchase tickets online, special travel rates to the event from Delta Air Lines and hotel rates at the ARIA.
The accomplishments of the 2023 Class will be forever immortalized at the Chick-fil-A College Football Hall of Fame in Atlanta, and each inductee will receive a custom ring created by Jostens, the official and exclusive supplier of NFF rings.
---
Jump To Today's Discussion Thread