Jump To Top of Page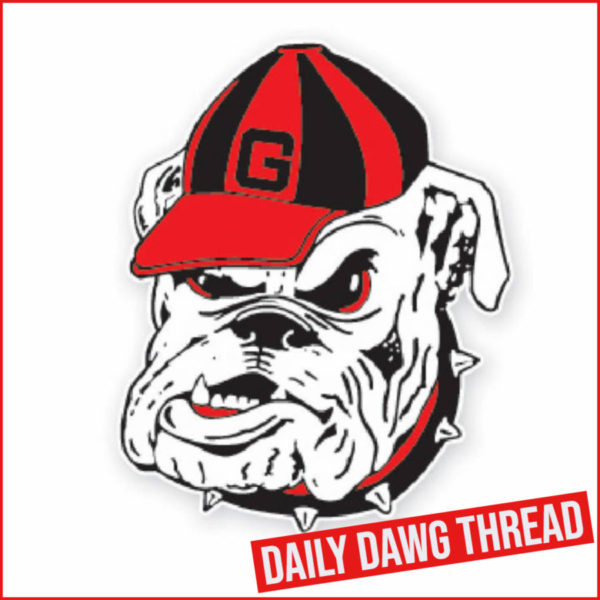 MBB: UGA Downs North Carolina Central 64-54
Led by a strong defensive effort, the Georgia men's basketball team defeated North Carolina Central 64-54 on Sunday afternoon before 5,699 spectators at Stegeman Coliseum.
Three Bulldogs (2-1) reached double figures in scoring on the night led by Jabri Abdur-Rahim with 13 points. The senior leads the team in points per game through three games at 16. Off the bench, Justin Hill scored 11 points and dished out four assists while Silas Demary Jr. had 10 points, four rebounds and a career-best four steals. As a team, Georgia outscored NC Central (1-2) in bench points by a 31-10 margin.
Georgia managed to race out to an early 11-point lead but a trio of 3-pointers from NC Central over the final two minutes of the opening frame to cut the deficit to 27-23 heading into the locker room. The Eagles opened the second half on a 9-2 run to take the lead, but the Bulldogs scored 10-straight points to regain the advantage at 42-34 at the under-12 media timeout. Georgia extended its lead to as many as 15 points after a late 8-0 run sparked by Hill's third 3-pointer of the day to cap off the victory.
The Bulldogs' next game will see them travel to Nassau, Bahamas for the Baha Mar Hoops Bahamas Championships, wth Georgia set to take on No. 13 Miami (Fla.) on Nov. 17 at 3:30 p.m. ET. The CBS Sports Network will broadcast the two-game event, with the Bulldogs second contest coming against either Providence or Kansas State.
Five Fast Facts
• Jabri Abdur-Rahim has led the team in scoring in two out of the team's three games this season after only doing so once in 32 games last season.
• Blue Cain set a new career-high in rebounding with seven boards, leading the team in the statistic for the first time in his career.
• Two of Silas Demary Jr.'s steals came on back-to-back possessions in the first 4:32 of the game, which directly led to four of his 10 points.
• Georgia shot a season-best 80 percent from the free throw line, sinking 20 of its 25 attempts.
• Jalen Deloach set a new season-high in points (8), assists (3), and minutes (20) and shot 4-for-4 from the field.
Key Quote
Head Coach Mike White: "Found a way. Found a way against a program that as a staff we have a lot of respect for in games over a long period of time. Coach Moton and his staff do a tremendous job. I thought they came in here and were really prepared. They dictated tempo. I thought they played incredibly hard and physical. Took the fight to us, and we are fortunate to come away with the 'W.'"
---
WBB: Georgia (1-1) vs. Georgia Southern (2-0) Tonight at the Stege
Game Information
Georgia (1-1) vs. Georgia Southern (2-0)
Monday, Nov. 13 || 7 p.m. || SECN+ || Athens
TV: SEC Network + (Matt Stewart and Anne Marie Armstrong)
Listen: Jeff Dantzler (Click Here)
Opening Tip
» Georgia returns home to host Georgia Southern at 7 p.m. Monday inside Stegeman Coliseum.
» The Lady Bulldogs and Eagles are meeting for the first time since 2018. Georgia owns a 25-9 lead in the all-time series that dates back to 1975. Georgia has won 22-straight games against the Eagles.
» Georgia Southern is 2-0 this season with wins against Allen and Eastern Michigan. The Eagles are averaging 92.5 points and 66 rebounds per game through two contests.
» The Lady Bulldogs' first two opponents — NC A&T and Belmont — combined to win 41 games last season. That's the most wins for Georgia's first two opponents in 15 years, when the Lady Bulldogs opened with Oklahoma and Chattanooga (they combined for 54 victories the year before).
» Guards De'Mauri Flournoy and Asia Avinger have each scored in double figures in both games this season. The combo had 15 points a piece in the home opener against NC A&T last week.
» Georgia is in its second season under the leadership of Coach ABE. ABE's successful first year included a NCAA tournament appearance, 22 wins, and a fifth-place finish in the final SEC standings.
» With a 395-170 overall mark, Coach ABE is just five wins shy of 400. Her teams have won 20 or more games in 11-straight seasons, while her 12 NCAA tournament appearances rank third among active SEC coaches, only behind Kim Mulkey (LSU) and Dawn Staley (South Carolina).
» All-SEC candidate Javyn Nicholson returns to lead the Lady Bulldogs. Nicholson doubled her points per game and upped her rebound average by three in her first year playing for Coach ABE.
» Joining six returning letterwinners and nine overall returning players is a quartet of newcomers. Transfers Asia Avinger and Taniyah Thompson were each All-Conference performers at previous schools, while Destiny Thomas led UCF with a double-double of 10.7 points and 11.0 rebounds per game last year. Miyah Verse is Georgia's lone true freshman this season.
» Georgia is in search of its 37th NCAA tournament appearance this season. The Lady Bulldogs' 36 trips are tied for the second most among all programs.
» Georgia is one of three programs nationwide, joining Wisconsin Green Bay and Tennessee, to never have a losing record in a season.
---
Jump To Today's Discussion Thread