Jump To Top of Page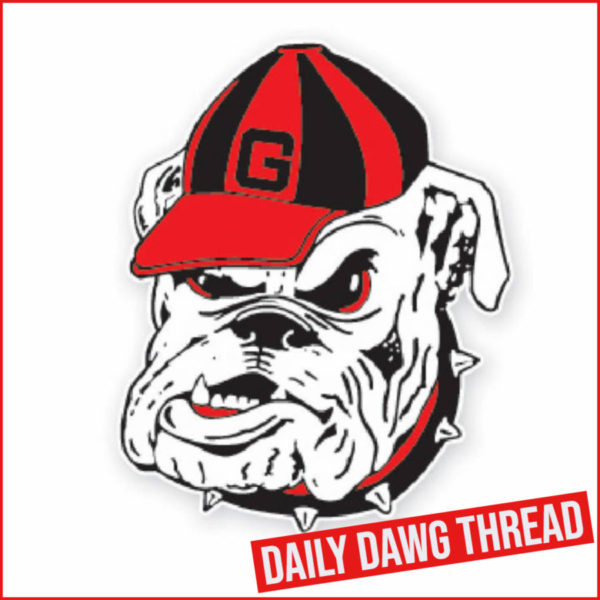 MBB: Georgia falls to Providence at the Baha Mar Hoops Bahamas Championships
The Georgia men's basketball team wrapped up competition at the Baha Mar Hoops Bahamas Championships as it fell 71-64 against Providence at the Baha Mar Convention Center on Sunday.
Noah Thomasson led the Bulldogs (2-3) in scoring with 19 points, posting 14 in the first half paired with five rebounds on the day. RJ Melendez followed up on the scoring list with 15 points and five rebounds powered by nine second half points and three steals. Jalen DeLoach provided a solid effort off the bench as he led the team in rebounds with six boards while logging six points.
The Bulldogs established an early back-and-forth battle as both teams exchanged leads five times heading into the first media timeout. Trailing 30-25 with 3:15 remaining in the first half, Georgia responded with a 9-2 run to lead 34-32 heading into the locker room. A close game with under 10 minutes left in the second half, Georgia hit five quick points to level the score at 50-50 before Providence strung together a series of short runs to lead by five with 2:23 left in the game. Despite a late 6-2 run to cut the deficit to 65-64 with under a minute left to play, the Bulldogs' comeback bid fell short as they fell 71-64.
The Bulldogs will return to Athens as their next game will see them face off against Winthrop on Friday, Nov. 24 at Stegeman Coliseum with tip-off scheduled for 5 p.m. ET. The game will be broadcast on SEC Network+.
Five Fast Facts
• Noah Thomasson reached double figures in scoring and tallied five rebounds for the third time this season.
• RJ Melendez marked his third career 15+ point performance after finishing with 15 points on the day.
• RJ Melendez recorded a season-high three steals on the day, matching his career high set against Maryland last season.
• Jabri-Abdur Rahim made three 3-pointers in a game for third time this season (vs Oregon, vs Wake Forest, vs Providence).
• Three players recorded 5+ rebounds for the fifth-consecutive game this season: DeLoach (6), Thomasson (5), Melendez (5).
Key Quote
Head Coach Mike White: "I liked our competitiveness here against two really good teams. Again, I thought Providence was terrific today being shorthanded with their resilience and toughness level. We did a lot of good things today. We've got to do a better job obviously with our offensive connection and role definition, and that starts with me. We've got to figure some things out, but we're good at times and at times we look disconnected offensively."
---
Soccer: Georgia falls to Clemson in the third round of the 2023 NCAA DI Women's Soccer Championship
The University of Georgia soccer team's historic 2023 season ended Sunday afternoon with a 1-1 tie at top-seeded Clemson in the third round of the 2023 NCAA DI Women's Soccer Championship, with the Tigers advancing, 5-3, on penalty kicks before 1,471 spectators at Historic Riggs Field.
After graduate midfielder Croix Bethune scored in the 84th minute to put Georgia (13-4-6, 4-3-3 SEC) ahead, Clemson (17-3-4, 7-2-1 ACC) responded with an equalizer in the 88th minute to force extra time. Despite a pair of close calls in the extra period, the match advanced to penalties, the sixth postseason shootout in program history. Both teams converted their attempts before Bethune missed on the Bulldogs' fourth shot, with the Tigers converting the winning kick soon after.
Bethune led Georgia with three shots, including two on frame, with the team tallying 10 total shots as opposed to Clemson's 13. Sophomore goalkeeper Jordan Brown tallied six saves on the afternoon.
For the second-consecutive match, Georgia played a quiet first half, tallying only four shots with none on frame. Senior forward Tori Penn found a few chances, but the lack of offense from both teams made it a scoreless tie at the half.
The pace increased in the second half, including a terrific opportunity for Bethune that nearly gave the Bulldogs the lead in the 58th minute. Freshman midfielder Devon Winters also had a great look off a service from graduate midfielder Mallie McKenzie, but her shot sailed wide left. Clemson did tally the first two shots on goal of the afternoon, resulting in saves for Brown.
Eventually, the scoring came for both teams. In the 84th minute, senior defender Madison Haugen sent a corner kick into sophomore defender Cate Hardin, who hit Bethune for a rocket that deflected into the net for the go-ahead goal. The Bulldogs worked to hold on for the final six minutes, but the Tigers found the equalizer as Sydney Minarik found Megan Bornkamp behind the defense at the 87:44 mark. Clemson nearly scored a winner in the final 10 seconds, but Brown was able to save it and send the sides to overtime.
In the first overtime period, Clemson keeper Halle Mackiewicz came out far from her line, almost allowing graduate forward Hannah White to score, but she recovered to make the save. Later, in the 105th minute, White found a wide-open Bethune, but her touch was caught by Mackiewicz to preserve the tie.
In penalties, redshirt freshman goalkeeper Kenzie Solomon took over in goal for the Bulldogs and nearly saved the fourth Clemson attempt. Redshirt senior midfielder Nicole Vernis, redshirt freshman midfielder Summer Denigan, and Hardin each converted their penalty attempts before Bethune's miss and the clinching Clemson kick in round five.
---
WBB: Georgia faces Columbia in the first game of the 2023 Baha Mar Pink Flamingo Championship this morning
Game Information
Georgia (3-1) vs. Columbia (2-2)
Monday, Nov. 20 || 11 a.m. ET || Baha Mar Convention Center || Nassau, Bahamas
TV: FloHoops.com subscription (Sam Hyman, Beth Dunkenberger)
Listen: Kaleb Frady (Click Here)
Opening Tip
» Georgia faces Columbia in the first game of the 2023 Baha Mar Pink Flamingo Championship this Monday at 11 a.m. ET. The game will be televised on FloHoops.com.
» Columbia won the 2023 Ivy League Championship after boasting an impressive 28-6 record last season. Monday's matchup will mark the first-ever meeting between the two programs.
» Georgia's first five opponents averaged 20.4 wins during last year's campaign. Three of the five opponents won 20 or more games last season.
» The Lady Bulldogs have switched up the starting five in the last two games, with Destiny Thomas and Stefanie Ingram earning their first starts in a Georgia uniform. Javyn Nicholson and Zoesha Smith have been productive coming off the bench for Georgia.
» Georgia has had at least three players score in double figures in every game this season. De'Mauri Flournoy and Nicholson have been included in all four contributions.
» The Lady Bulldogs were the only SEC squad to not have a single player enter the transfer portal this past offseason.
» Georgia is in its second season under the leadership of Coach ABE. ABE's successful first year included a NCAA tournament appearance, 22 wins, and a fifth-place finish in the final SEC standings.
» With a 397-170 overall mark, Coach ABE is just three wins shy of 400. Her teams have won 20 or more games in 11-straight seasons, while her 12 NCAA tournament appearances rank third among active SEC coaches, only behind Kim Mulkey (LSU) and Dawn Staley (South Carolina).
» All-SEC candidate Javyn Nicholson returns to lead the Lady Bulldogs. Nicholson doubled her points per game and upped her rebound average by three in her first year playing for Coach ABE.
» Joining six returning letterwinners and nine overall returning players is a quartet of newcomers. Transfers Asia Avinger and Taniyah Thompson were each All-Conference performers at previous schools, while Destiny Thomas led UCF with a double-double of 10.7 points and 11.0 rebounds per game last year. Miyah Verse is Georgia's lone true freshman this season.
» Georgia is in search of its 37th NCAA tournament appearance this season. The Lady Bulldogs' 36 trips are tied for the second most among all programs.
» Georgia is one of three programs nationwide, joining Wisconsin Green Bay and Tennessee, to never have a losing record in a season. 
---
Jump To Today's Discussion Thread