Jump To Top of Page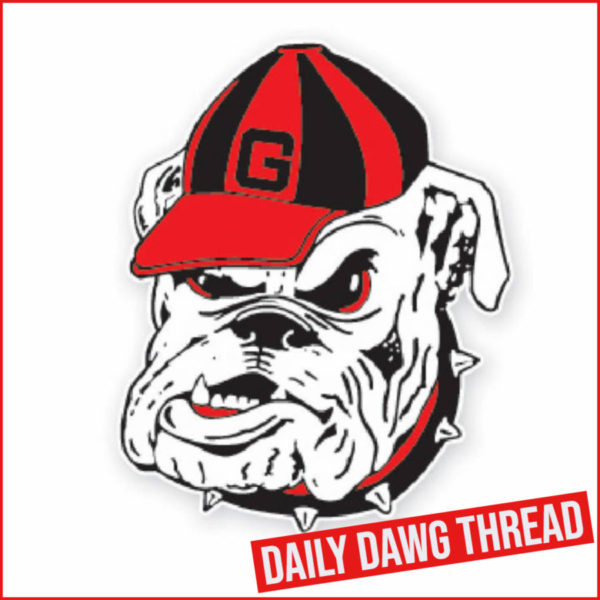 Video/Transcript: Kirby Smart's Postgame Presser – Georgia vs. Auburn 2023
"Yeah, a lot of credit goes to Auburn and their atmosphere. I told the television stations afterwards it's an incredible atmosphere every time we come here to play. They got one of the most loyal fanbases there is. I got a lot of respect for Hugh (Freeze), the job he has done and a great atmosphere to play in. Obviously, we did not play our best game today, but we are a very resilient team. Proud of the way we competed, and we got to continue to get better. That is the most important thing for our team. So lot of things we did wrong, lot of things we did well. We aren't going to get to where we want to go if we don't get better, and that is the biggest thing."
On his postgame message to his team…
"I was proud of them. They are resilient as hell and competed. The leadership of this team has shown twice. You don't know how many times you are going to be able to do that when you turn the ball over and give people extra possessions. You just can't do that. Good football teams don't do that, and good football teams don't let people run the ball on them for 200 yards. That is one of the things we knew they would do well. I thought they really ran the ball well, and they used the quarterback and rushed the ball on us. We can't do that. We have to run the ball better, too. But, proud of the way the guys fought."
---
Video/Transcript: Malaki Starks, Carson Beck, Javon Bullard, Ladd McConkey and Brock Bowers Postgame Interviews – Georgia vs. Auburn 2023
On Carson Beck's plays today…
"I think Carson [Beck] is really stepping up his game. A lot of people were down on him at first but one thing about this team is we never doubted anything about him. He can go out and do whatever he wants as long as he puts his mind to it."
On the confidence of the team so far…
"It feels good. I would say I am confident. I am confident in our offense. We are going to continue to improve. We are going to go in tomorrow, look back and watch the film. Then go in on Monday and start prepping."
On the win on the road and the toughness as a team…
"Yes, absolutely. This showcased our toughness and our composure. When the going gets hard, we get harder. We keep pushing and keep going." 
On how the character will be surrounding the team…
"We can definitely play better football. You can see our resilience. We got the job done. A win is a win. We will go back tomorrow and clean it up and fix our mistakes. Anytime you come out with a win on the road in the SEC, Coach Smart is always pumped up about that. We can play better football."
On the halftime message…
"We just had to take that first punch and come out swinging again."
On the preparation that led to the win…
"We practice hard during the week. So much preparation goes into it."
---
MTennis: Miguel Perez Peña and Thomas Paulsell led the way for the Bulldogs on Saturday
.
"It was another really positive day," associate head coach Jamie Hunt said. "Anytime we pick up 11 wins, it's a good day. We're getting exactly what we want, which is really good matches and continuing to see our young freshmen get better and better."
Perez Peña secured a spot in the finals of the red draw with two wins, defeating Georgia Tech's Krish Arora, 6-2, 6-2, in straight sets. The junior faced fellow Bulldog Niels Ratiu for a place in Sunday's singles finals.
The match came down to a third tie-breaker set but the Castellon de La Plana, Spain native closed out the match with a final score of 4-6, 6-1, 6-3. Perez Peña will match up against Paulsell in the finals Sunday afternoon.
"It was a great day for Niels, who had a good win this morning over a really tough player from Clemson, the number top seed in the draw," Hunt said. "Then he had a battle with Miguel. Miguel and Thomas going 2-0 on the day is just fantastic and they've got a chance to meet in the finals tomorrow, so it's great to see them come through and have a great day."
Paulsell defeated Gabriele Brancatelli, 6-1, 6-3, in the quarterfinals for his first win of the day. The junior then faced Jacksonville State's Ivan Marrero Curbelo, where Paulsell won the match by retirement in a 4-6, 7-5, 1-0, ret. result.
The Bulldogs finished the day with an 11-4 singles record, highlighted by Filipe Costa's straight-set victory. Costa earned his first win in Athens with a 6-2, 6-2 win against Georgia Tech's Owen DeMuth.
"It was great to see Filipe come out and play well in his first singles match this fall," Hunt said.
The Southern Intercollegiate Championships will conclude with doubles and singles finals and additional consolation matches beginning Sunday at 9 a.m.
---
Jump To Today's Discussion Thread