Today's Contents – Click to Read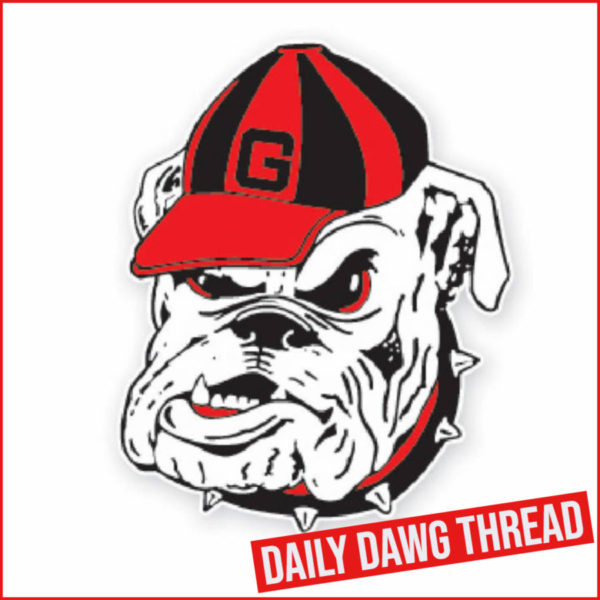 ---
WGOLF: UGA begins play in Illini Invitational at Medina Country Club today
The No. 20-ranked Georgia women's golf team will compete this week at one of the game's historic courses, Medina Country Club. The Bulldogs begin play in the Illini Invitational outside of Chicago with 36 holes on Monday followed by 18 on Tuesday.
"It really shows how far women's golf has come and is going," head coach Josh Brewer said. "Playing a venue like Medina is very exciting for our team. They'll get to walk the same fairways that some of the game's greatest have. There's no need motivate this week when you're playing a course like Medina."
Most recently, Medina hosted the Ryder Cup in 2012. The venue also hosted U.S. Opens in 1949, 1975 and 1990 and PGA Championships in 1999 and 2006.
"If I didn't earn a spot to play in this event, I don't know if I'd ever have the opportunity to play this amazing golf course," senior Jo Hua Hung said prior to Sunday's practice round. "I'm excited to go out, check out the course and really enjoy this experience."
Hung will occupy the top spot in the Bulldogs' lineup, which also features Jenny Bae, Caroline Craig, Caterina Don and Isabella Holper. In addition, Zoë Walker will compete as an individual.
Two weeks ago, Hung competed individually in the Mason Rudolph Championship and shot a career-low 7-under 209 to lead all Bulldogs and finish fifth overall. She has posted par-or-better scores in all six fall rounds to date and credits much of that success to a club change.
"I changed my driver before school started," Hung said. "Since that change, my driver has become much more stable."
Walker will be making her first appearance representing Georgia in an event outside of Athens. She competed in both the fall and spring editions of the Liz Murphey Collegiate Classic last season. Walker played two seasons of junior college golf at the College of the Desert in Palm Desert, Calif., before transferring to Georgia in 2019.
"I'm very excited to compete for UGA outside of our home course," Walker said. "I'm focused on going out there and playing my game and having fun with it. To be able to do that on a course like Medina where events like U.S. Open and the Ryder Cup have been played makes it even more exciting.
Today's Contents – Click to Read
---
Jump To Comments