Jump To Top of Page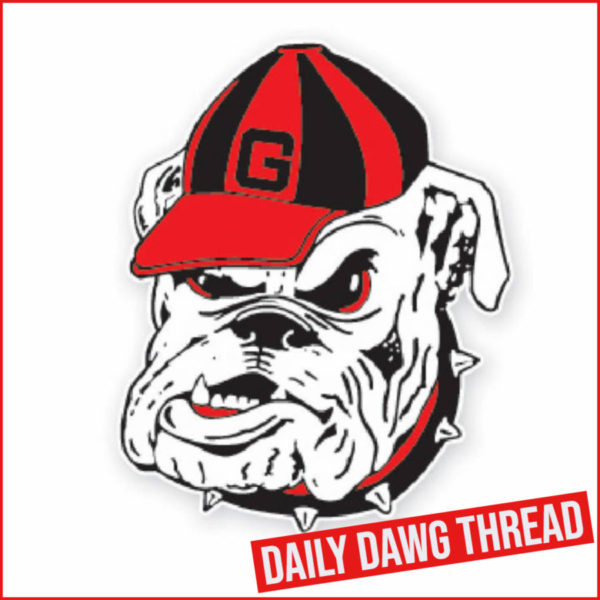 UGA Confirms Brock Bowers Surgery
Watch a fullscreen slideshow
HERE.
In a short statement this morning, UGA confirms that Bowers will require tightrope surgery on his ankle:
Brock Bowers sustained a high ankle sprain during the Vanderbilt game in Nashville over the weekend. Surgery will be performed today (Oct. 16) to stabilize the ankle and a full recovery is anticipated.
---
MTennis: Cyrus Mahjoob and Miguel Perez Peña will face off in the semifinals of the ITA Southeast Regional Championships
Freshman Cyrus Mahjoob and junior Miguel Perez Peña of the Georgia men's tennis team continued their successes at the Intercollegiate Tennis Association Southeast Regional Championships on Sunday morning. The Bulldogs each won their respective singles main draw quarterfinal matches at the Ken Byers Tennis Complex and will now face off in the semifinal round.
"Today was an incredible effort by both Cyrus and Miguel," head coach Manuel Diaz said. "What really showed through in their matches were their discipline and strength. Both players were extremely tough today against very good opponents. I think this team is starting to really acquire a sense of belief and identity that we've always had as a program. Even though this team has so many newcomers, they have really come together and are pointed in the right direction. That's what makes us coaches very happy about this group."
With one of Mahjoob and Perez Peña set to earn a spot in the singles finals, Georgia is guaranteed to be represented at the ITA National Fall Championships in San Diego on Nov. 1-5. The event is considered one of the premier fall tournaments in college tennis. The field of 32 is comprised of the two ITA Regional Championship finalists from each of the 12 regions, two ITA wild cards, an ITA Cup wild card, a Milwaukee Tennis Classic wild card and the four ITA All-American semifinalists.
Perez Peña moved to 9-2 on the year with a dominant win over Richard Biagiotti (Georgia Tech). The Castellon de la Plana, Spain native earned his third straight-set victory of the season by a 6-3, 6-3 score. Perez Peña now moves into his second-straight tournament semifinal against a Bulldog, previously beating teammate Niels Ratiu in the red draw semifinals at the Southern Intercollegiate Championships on Sept. 30.
Fifth-seeded Jeremy Jin (Florida) started in control of the quarterfinal match against Mahjoob, taking the first set 6-1. Despite falling behind a break in the second set, Mahjoob stayed composed and managed to win the final five of six games in the set to force a third.
"Coach Hunt was with Cyrus during his match and did an incredible job helping him make changes," said Diaz. "Cyrus was down both a set and 4-2 in the second. He really had to make significant adjustments. He trusted Coach Hunt and executed to perfection."
Mahjoob took control in the third set and eventually won the match 1-6, 7-5, 6-1 over [5] Jin. This marks the third three-setter in his first collegiate season, winning all three matches. Mahjoob now stands with an 8-3 singles record. Monday's match against [9] Perez Peña will be the second straight tournament semifinal for Mahjoob, where he fell in the black draw semifinals at the Southern Intercollegiate Championships also on Sept. 30 to Maxwell Smith (Clemson).
Action at the ITA Southeast Regional Championships will conclude on Monday morning beginning at 10 a.m. ET. The singles semifinals between Mahjoob and Perez Peña will begin at 10 a.m., with the winner moving on to the finals at 1 p.m.
Singles Results – Day Four
Singles Main Draw
Quarterfinals
Cyrus Mahjoob (UGA) def. [5] Jeremy Jin (UF) 1-6, 7-5, 6-1
[9] Miguel Perez Peña (UGA) def. Richard Biagiotti (GT) 6-3, 6-3
---
Georgia, Michigan, Florida State & Ohio State Top Week 7 Rankings for the FWAA-NFF Super 16 Poll
The top seven teams in the poll remained the same with No. 1 Georgia leading the way with a 37-20 victory over surprisingly stubborn Vanderbilt in Nashville.
Michigan stayed No. 2, Florida State and Ohio State exchanged places from a week ago after following suit with victories. And now No. 5 Washington won a pulsating three-point affair at home against previously unbeaten Oregon. No. 7 Penn State stay in place with a rout of UMass.
The other major development was Notre Dame's impressive home victory over USC, which vaulted the Fighting Irish back into the ratings at No. 14. The previously unbeaten Trojans dropped out of the poll from the No. 10 spot last week. Duke and Utah both re-entered the poll.
With Oklahoma, Texas and Ole Miss all idle on Saturday, the only other team in the poll to lose was Louisville, upset at Pittsburgh. The Cardinals fell out of the poll.
The Pac-12 had four teams in the poll, the Big Ten, ACC and SEC three each. The Big 12 had two, and Independents had one.
This Week's Schedule:
No. 1 Georgia is idle
No. 2 Michigan at Michigan State
No. 15 Duke at No. 3 Florida State
No. 7 Penn State at No. 4 Ohio State
Arizona State at No. 5 Washington
UCF at No. 6 Oklahoma
No. 8 Texas at Houston
Washington State at No. 9 Oregon
Virginia at No. 10 North Carolina
Tennessee at No. 11 Alabama
No. 12 Oregon State is idle
No. 13 Ole Miss at Auburn
No. 14 Notre Dame is idle
No. 16 Utah at USC
-FWAA Press Release
---
Jump To Today's Discussion Thread