Jump To Top of Page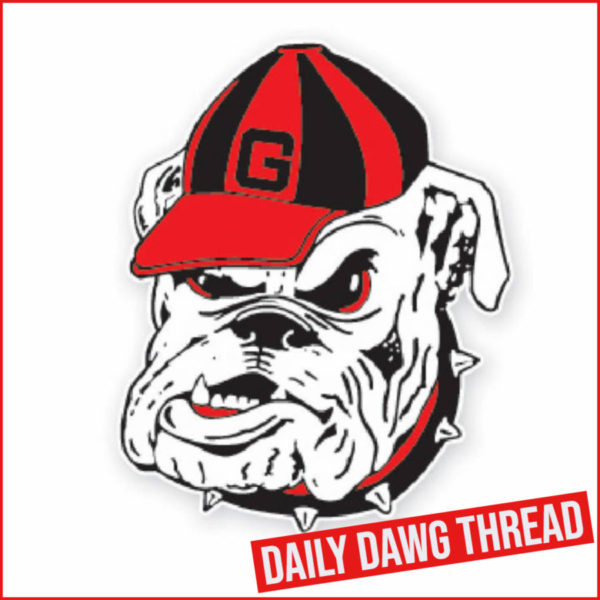 Soccer: Georgia (8-3-4, 4-2-2 SEC) at No. 17 South Carolina (10-1-5, 4-0-4 SEC) Today
Georgia (8-3-4, 4-2-2 SEC) at No. 17 South Carolina (10-1-5, 4-0-4 SEC)
Date: Sunday, Oct. 22
Time: 2 p.m. EDT
Location: Columbia, S.C.
Site: Eugene E. Stone III Stadium (5,700)
MEDIA INFORMATION
TV / Stream: SEC Network+
Live Stats: StatBroadcast
X:@UGASoccer
Instagram:@UGASoccer
Social Media: For complete information on Georgia soccer, follow the team on its social media channels via @UGASoccer on X, Facebook, and Instagram.
INSIDE THE SERIES
Overall: Georgia leads 16-12-6
In Athens: Georgia leads 10-4-0
In Columbia: South Carolina leads 5-4-5
Neutral: South Carolina leads 3-2-1
Last Meeting: T, 1-1 (Nov. 3, 2022 – Pensacola, Fla.)
Current Streak: T1
GF / GA: 40 / 38
QUICK KICKS
One More for the Road
SEC East champion Georgia closes divisional play and its regular season road schedule with a Sunday matinee at rival South Carolina. Two of the SEC's top three teams, the Bulldogs and Gamecocks both enter Sunday's match off a win, with Georgia topping Kentucky and South Carolina shutting out Texas A&M. This is the 35th all-time meeting between the programs, trailing only Florida for the most-played opponent in Georgia program history.
Last season, South Carolina used a late goal to win, 1-0, in Athens before the teams tied at one in the SEC Tournament semifinals, with the Gamecocks advancing, 4-1, on penalties. In recent years, the series has been known for close finishes, with 10 of the last 11 meetings ending in a tie or one-goal victory, including three 110-minute matches.
Beasts of the East
With its win over Kentucky, Georgia clinched its first SEC East championship in program history, earning a top-two bye in the SEC Tournament and guaranteeing an opponent on short rest in Pensacola. The Bulldogs, currently sitting third in the SEC overall standings, are also looking to match their highest overall finish in history, with both the 2007 and 2008 teams placing second. In addition to their SEC exploits, the Bulldogs were ranked No. 16 in the NCAA Tournament committee's Top 16 reveal Thursday evening.
Dawgs > Cats
Georgia needed only one goal to earn its first division title against Kentucky on Thursday evening. Reigning SEC Offensive Player of the Week Summer Denigan scored her team-leading fifth goal of the season against her home-state team, depositing a Hannah White assist in the 21st minute. The Bulldogs' defense put up one of its top performances of the season, allowing only seven shots (two SOG), while goalkeeper Jordan Brown made a critical late save and caught a last-second corner kick.
Denigan Honored
For her winning goal at Tennessee, Summer Denigan was named SEC Offensive Player of the Week. She was second Bulldog to receive an SEC honor this season, following Caroline Smith earning Freshman of the Week on Aug. 28. Denigan is the first Georgia player to receiver OPOW honors since Dasia Torbert last season against Texas A&M.
Freshman Phenoms
Three members of the Georgia freshmen class were recognized by Top Drawer Soccer on its 2023 midseason top-100 list. Defender Kiera Staude was ranked No. 10 overall, the highest of any SEC first-year player. Staude has started all 13 matches on the backline, helping the Bulldogs post five shutouts. Midfielder Christian Brathwaite slotted at No. 70, while fellow midfielder Devon Winters snuck in at No. 94.
---
Jump To Today's Discussion Thead