Jump To Top of Page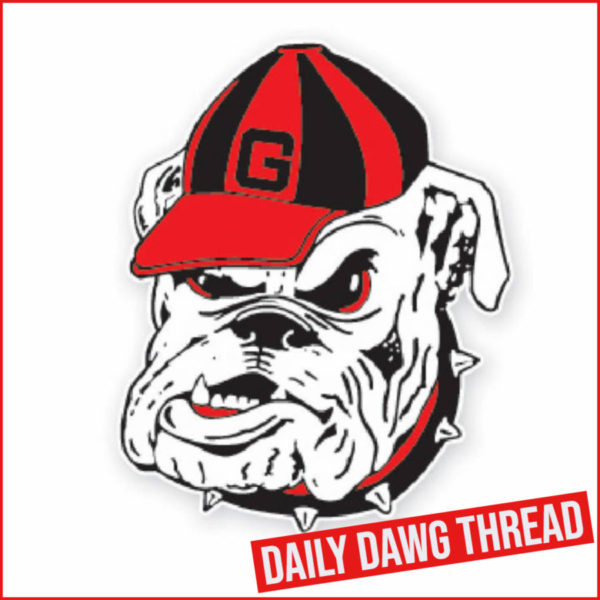 Video/Transcript: Kirby Smart Florida Week Opening Press Conference
FB: Smart, Bulldogs Preview Florida Game
FOR IMMEDIATE RELEASE
Georgia Sports Communications
Oct. 23, 2023
ATHENS, Ga. — University of Georgia head football coach Kirby Smart, along with several student-athletes, previewed the upcoming game against Florida with media on Monday. They offered the following comments.
Head Coach Kirby Smart
Opening Statement
"We start gearing up towards Florida. We did a little work last week in terms of introducing those guys on Thursday, and today we'll get back to work on these guys. I know our guys will be excited to play in Jacksonville, an incredible stadium and atmosphere. I know our players love playing in the neutral site game. It's just kind of different in terms of start, the fans, the split crowd. It seems to be a momentum-flow type game, because the team that has momentum is really at home for that moment. Then it goes back and forth. It's been a game of momentum swings. A lot of respect for Billy. Always have liked Billy a lot. He does a really good job as a football coach, as a man, as a person. Worked on staff with him. Admire him and the way he coaches and goes about things. Very detail oriented. No stone left unturned, and they play that way. Got a lot of respect for the way they play and know a lot of guys on their staff. It'll be a physical game. It always is. I know our kids will be looking forward to it.
And with that I'll open it up."
On quarterbacks facing Florida for the first time…
"I couldn't tell you that. Don't know. Didn't know the stat. I think it's all about working and executing within your offense, which is what we'll ask Carson to do, is to play within the offense. He's a quarterback with a lot of experience under his belt, and I know he'll be excited to play in Jacksonville."
On Florida wide receiver Ricky Pearsall…
"I would say he's been available, healthy, and very consistent for them. They've got some other guys that — when you just look at stats, sometimes can be misleading. They have guys that have missed games so therefore have missed opportunities to get stats. He's been a very consistent, explosive playmaker. Tough. They move him around a lot. He's not just a sit-there-and-play guy. He's worked the slot. He had done double moves. He's been a vertical guy. He makes a lot of plays. They have other weapons. Some of those guys have been injured. They lost a kid for a year. Lost couple guys for a couple games. So it's been a myriad of injuries that have led to the stats being that way."
On Florida improving as a team…
"Yes. They played their best football probably the last two weeks or so. You look at the statistics on their quarterback, he's probably — I mean, maybe the No. 1 quarterback in the country for two games in terms of the way he has played. You can tell he's got a lot of confidence in their offense and their system. They're able to execute, do a lot of things with him. He handles it well. He makes a lot good run checks for them. Has done a really nice job of not putting them harm's way in his decision making process. So they're playing at a really high level right now and doing a great job with it."
On Oscar Delp and Brock Bowers…
"Delp has been fine. We are not asking Delp to do anything different than he's normally done, not anybody on the team. Yeah, Brock has been at walk-throughs. He has been out there with the team, some of this last week, some of it different times."
On Tate Ratledge and Roderick Robinson II…
"Tate had an elbow coming out of the Vanderbilt game, but he's been fine. He practiced all last week wit that elbow. And rod was able to go a lot of last week as well."
On Montgomery Van Gorder's impact on the program…
"He does a great job. He's a coach's son. Grown up around football his entire life. Was a quarterback. Understands the game. He does a nice job of assisting our offensive staff with weekly things. Coach Bobo puts him in charge of things, he takes those things very serious and he'll be a good coach."
On Amarius Mims and Xavier Truss…
"Find out a lot more today. They both were able to do some different things last week in the off week and a lot of rehab, a lot of maintenance, a lot of getting back. But until I see them out there today I probably wouldn't be a good judge to be able to tell."
On facing similar defenses to Georgia's and sharing info with the offense …
"Well, we do that every week. I mean, there is some merit to watching what teams do defensively. We get to see the teams in our league on defense as we watch offenses, so you overlap some with teams. You might bring an idea up here or there. A lot of times offensively they look at things through a different lens. They're trying to measure our strengths and their strengths against each other and our weakness and their weaknesses against each other and try to figure that out. You can get too caught up in the scheme I think a lot of times. This game boils down to physicality, line of scrimmage, a team that can rush the ball, team that tackles well, team that doesn't turn it over, and those don't have to do with schemes."
On Florida quarterback Graham Mertz…
"No, it's never all about pressure. It's about controlling the line of scrimmage, not giving up explosives. Who can not let somebody run the ball and not give up explosives. That's what you're looking for and that's what football has become. Teams are trying to find them. They throw the ball vertically down the field. Billy always has. A team that runs the ball well, that's what they should do. They have a stable of backs that's are as good a backs as we've faced. Eugene Wilson is an elite player. He's missed a couple games and is a weapon in that he breaks lots of tackles. They're creative in their ways of getting him the football. I think Mertz knows that. He does a great job within Billy's system of knowing when to take the shot, the check down, when to put him in the right play. If you're just in the right play more often, you tend to have more success. He's done a really good job of that for them."
On experiencing the rivalry for the first time…
"Yeah, welcome to the SEC. Every game is gonna be a rivalry game in the SEC. They're all tough games. This one is unique because of where it's played. It'll be a new experience for some of our guys. I think you forget about that after the whistle blows and you kick it off and you get out there and go play."
On Bowers' recovery…
"I'm not going to focus on that right now. I think that's all speculation. I'm not getting into the speculation part of it. Most important thing is our guys and getting prepared for Florida."
On self-scouting during the bye week…
"I think it's important that we get more depth. We're an injury away from being down this guy, that guy. We're also trying to get guys back. You're always a balance of who you are. We tried really hard last week to work on fundamentals. At the end of the day, you're not going to trick people in our league. They've seen every play. It's not like a new play is going to win you the game. What's going to win you the game is can you block better than the other team. Can you convert? Can you execute? Can you protect the ball? Can you convert third downs? Can you play well in the red area? Those are the things we worked on. As an offensive group I'm very proud of the work ethic, the leadership, practices we have. We have an interesting group. We have a group that's played a lot of games and we have a group that has not played a lot of the games. So you have experience there and trying to balance out how you get the older group better without injury and how do you get the younger group more reps at the same time."
On fourth down calls…
"I think it depends on the flow of the game. Depends on your defense and kicking game. You know, if you're not giving up a lot to take a smaller risk, then you're gaining a chance to score points. At the end of the day, the ultimate goal is to score more points than the other team. I would say historically, teams have been probably overly conservative. Coaches have been overly conservative. Probably erring towards overly aggressive. I don't know. It's hard to say what's right or wrong. It only comes out right if it works and only comes out wrong if it doesn't. I don't look at it that way. I just look at it as can you out-execute the other team and stop the other team and what do you think the point totals are going to be."
On Kendall Milton …
"Well, I'm talking about third and one and two and fourth and one and two, which we're not in those all the time. Those come up periodically in games. I think they're important to determine the outcome of games, is your ability to get a yard when you got to have a yard. It's never been harder in all of college football to gain a yard when you have to gain a yard, because defenses play you differently now than they have in the past. There is no concession of a yard in our league. I just like watching it to see what's out there, what people are doing, how they're doing it. Kendall was good last week. He pushed through. Did a good job. We'll see where he is today."
On alleviating stress heading into big games…
"Don't think about it a lot. I mean, what consumes me is how we're going to gain a yard, what we're going to do in this situation, what we're going to do at practice. I can't speak for every kid on the team, but the focus is not on the wins and losses of the games. Like I've said all the time, that's going to come to an end. I've been part of a lot of streaks. That's going to come to an end at some point, and when it does, we'll worry about the next game. I don't think you can be consumed with that thought process or think that way. You got to think towards what you can do to help your team win."
On the focus in practice…
"Yeah, focus is about us. That's all it was about last week. It's not about Florida or anybody we play. It's about us. This week it'll be about us again. Just be about us getting ready for Florida. So last week was a work week, a chance for us to get better, and in some ways refuel to go restart. Refueling looks different sometimes. It's not all rest and recovery. It's where can you get better and where can you create an advantage for yourself."
On Oscar Delp learning from Bowers…
"Yeah, I think being around Darnell and Brock last year was a great learning tool for him, because from a side of being a Y and a physical blocker, he got to see Darnell and be and him, and he got to see Brock do the things he's done. His growth has been good. I don't know that if he didn't have those two he would be where he is, because those two demanded that he do things right in order to get on the field. He had to earn the right to play. He has earned that by how he's practiced and played."
On Daylen Everette's performance…
"He's been good. Done good things. Starting to play with a little more confidence. Got to go out there and make some plays with his back to the ball. Had a couple big stops in games. Good physical tackler. Not afraid of contact. Continues to work to get better. Julian as well. He's played a considerable amount of minutes. Got a lot of work with Kamari being up and down and having some injuries over there. He's got a lot of work in practice. So the two of those guys, I look at them as co-starters and continue to improve and get better."
On playing the game in Jacksonville…
"Don't really think about it anymore. We are where we are. That really has not crossed my mind besides the off-season when I get asked about it. A lot more concerned with how we play than where we play."
On Carson Beck in high school…
"I don't remember the exact timing of it. I really don't. I would be misspeaking if I did. I know that what we liked is his leadership. He won a state championship in the toughest classification of Florida in a school in Jacksonville that has not had many teams win that level of competition. Was very impressive what he was able to do there in terms of leadership and being a quarterback at a high level and playing against some really good high school football teams. To me, that was that. And the demeanor and approach that he has to the game was something that attracted us to him. But in terms of when that went about, I don't really recall."
On Beck playing in his hometown and if he has noticed a difference in him …
"Nothing from last week. I thought he was good last week, and he continues to work on the things that are going to give us a chance to win. Him being accurate, him making good decisions, him putting us in right plays. He's a bright kid. Sees a lot of defense in the off-season and walk-throughs here. When you see a lot of defense you've been exposed to a lot of things. That gives him confidence.
He knows it's not all on him. He has people around him to help him."
On Peyton Woodring's improvement…
"I don't know. I mean, it's like a hitter, man. You go out there, you can't get a base hit every single time. His mental approach has I think been better. I think creating a thought process of being a kicker. He was a position player in high school, so he never had the thought process of sitting on the sideline and wondering, when am I going to go in, when am I going to kick. So there is a lot of thoughts that can go through your head at that time. Being a position player he never had those thoughts. These are his first football game of, when am I going out there, one shot, one opportunity, I got to go make the most of it. I think he's grown more accustomed to having to do that. He has had some help from people here in our organization, but he has had help from the kickers that kicked outside of our building that kicked here at one time to help him as well."
On Marcus Rosemy-Jacksaint's impact…
"The big thing is the leadership standpoint. When that happened he was a young kid coming on strong in a receiving corps that was very thin, and he helped us tremendously as a freshmen. Confident and good playmaker. Fast forward to now, he's an emotional leader, toughness leader. Believes in doing things the right way. Sells the culture and value of the organization really well."
---
Video/Transcript: Sedrick Van Pran and Javon Bullard Interviews – October 23, 2023
On playing against a Florida unit that plays a lot of guys…
"When they play a lot of guys, I think you have to watch more film. You have to watch everything. I know sometimes when teams are up late in games and they start to put other guys in, I know sometimes people have the tendency to turn the game off. But I think with a team like this that plays so many guys it's really important to watch those reps. You never know who can be in the game, you never know who can end up out there, and what may happen. I think it's really important to watch extra film this week and just try to have a base understanding for each guy: what they like to do, their favorite moves, what their goal is being put in the game. I think they do a tremendous job of playing certain guys in certain situations so understanding that this guy is in and what he's in there to do. I think that's the biggest thing, trying to play the game within the game and get a bit of understanding of what each guy's role is on their defense without actually being told that."
On only allowing six sacks this season…
"That's tough. Personally, I don't really think that's good. I guess we've done an okay job of minimizing sacks and I think it's come from a couple things. We do a decent job of protecting. I definitely think we have some technique things that we could be better at, but I also think Carson [Beck] does a tremendous job of trying to get rid of the ball. I think it's a bit of everything. I think we do a pretty good job of protecting but I think Carson does a good job of not holding the ball for ten seconds."
On the bye week…
"It was huge. Half the battle is just staying healthy. We practice hard and that comes with it. I don't know anybody who plays football that hasn't gotten banged up at some point. It was huge for us on a recovery level. Now we have to dial back in on the physicality and prepare for this week."
On the Georgia vs. Florida rivalry…
"This is old-fashioned hate. Georgia vs. Florida is one of the biggest rivalries ever. It was that way before I got here, and it's going to continue to be that way after I leave. If this game doesn't get you amped up to play football, I don't know what will. It's special. We have a lot of Florida guys on our team. I know it's special for them as well. Me being a Georgia boy, it's damn sure special for me. We have to do whatever we can to come out with the victory."
On coming back from injuries…
"Right now, I'm ready to go. Last year, I came back for the game against Auburn. It was more mental last year than anything. This year, physically I've been banged up pretty good, but now I feel like I'm back. The coaches think I'm back. I'm ready to attack."
---
MBB Interviews: Mike White, RJ Sunahara and Silas Demary, Jr. Interviews – October 23, 2023
---
Single Game Tickets for Men's and Women's Basketball On Sale Now
Single-game tickets for the upcoming Georgia men's and women's basketball seasons are now on sale and can be purchased on GeorgiaDogs.com or by calling the UGA Ticket Office.
Women's basketball single-game tickets are between $5-10 each, while men's tickets are between $10-$50 each depending on seat selection. Tickets can be purchased via the following links — WBB Tickets and MBB Tickets — or by calling the UGA Ticket Office at 706-542-1231.
Georgia's women's team will host 15 games at Stegeman Coliseum, beginning with the season opener on Nov. 6 against North Carolina A&T at 7 p.m. The men's slate features 18 home contests, including nine non-conference and nine league matchups.
In their second season under the leadership of head coach Katie Abrahamson-Henderson, the Lady Bulldogs return nine players and welcome four newcomers. Among the returners is fifth-year senior forward Javyn Nicholson, who tripled her points and doubled her rebounds per game last season.
On the men's side, Georgia's 2023-24 roster features six returnees, five transfers and five freshmen. The Bulldogs are one of three programs in the nation to have both its freshman and transfer classes ranked in the top-20 nationally by On3.com.
Three-game and six-game flex plans for men's tickets are now on sale at MBB Tickets or by calling the UGA Ticket Office at 706-542-1231.
---
Jump To Today's Discussion Thread