Jump To Top of Page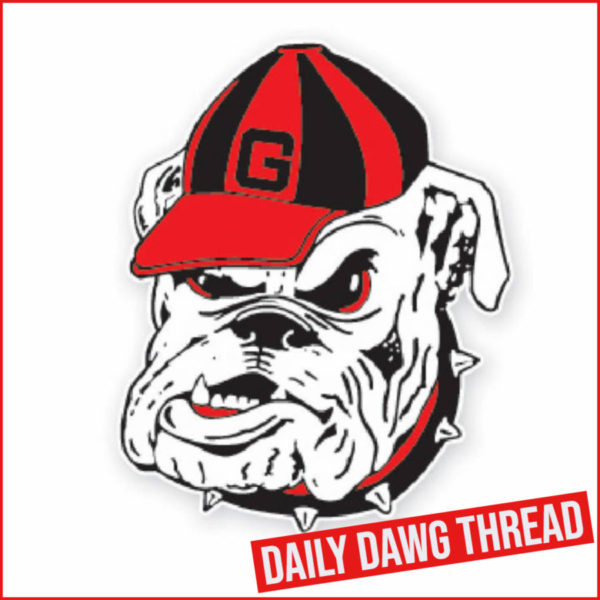 Baseball: Florida Wins Annual Exhibition in Jacksonville
Ike Cousins head baseball coach Wes Johnson got his first look at the Bulldogs and said it was two good clubs that battled for 10 innings.
"We needed to attack the strike zone more like they did, and we walked too many guys," said Johnson. "I tip my hat to Florida, they threw the ball well. Also, we had a couple double plays get away from us and a passed ball led to another run, and when you play a really good team, that's the difference between winning and losing."
Georgia pitchers walked seven and registered 13 strikeouts while the Gators only issued four walks and struck out 13.
The Bulldogs took a 2-0 lead in the second on an RBI-single by Josh Stinson (2-for-4) and a passed ball allowed Clayton Chadwick to score. Florida tied the game in the fourth when the Bulldogs missed an opportunity to turn a double play. Tyler Shelnutt followed with a two-out, two-run double. In the sixth, the Gators surged ahead 5-2, scoring three runs on two hits as the Bulldogs couldn't turn a double play in the frame. Jac Caglianone (3-for-3, RBI) came through in the frame. Also, he started and pitched one scoreless frame with a pair of strikeouts.
Trailing 7-2 in the eighth, Georgia rallied for three runs on two hits including an RBI-triple by Charlie Condon, chasing Christian Rodriguez. Ryan Slater got the Gators out of further trouble.
For the Bulldogs, Leighton Finely started and provided a scoreless inning. Georgia employed 10 pitchers on the night. Brian Zeldin, Daniel Padysak, Brandt Pancer, Zachary Harris, Kolten Smith and Tyler McLoughlin all pitched at least one scoreless inning. Pancer went 1.1 innings while the longest outing came from Josh Roberge (1.2 IP).
Since 2019, the schools have partnered with the City of Jacksonville, ASM-Global Jacksonville and 121 Financial Ballpark to add the exhibition to the weekend of activities surrounding the annual Georgia-Florida football game that will be played Saturday at EverBank Stadium. After Friday's exhibition, all those in attendance were treated to a 90's themed post-game concert featuring performances by Vanilla Ice, Young MC, Montell Jordan and Tone Loc.
Last year, the Gators won the baseball exhibition 8-4 while the Bulldogs defeated Florida 8-5 in the 2021 scrimmage. The 2020 contest was canceled due the COVID-19 pandemic. In 2019, Florida posted a 5-3 decision before a crowd of 8,640 that also featured a post-game concert by country music star Brett Young and special guests.

Friday's contest marked the first of two fall exhibitions for the Bulldogs who began practice last month. On Sunday, Nov. 5, Georgia will conclude fall workouts with a free exhibition against Kennesaw State at Foley Field. First pitch for this matchup will be at noon.
---
WTennis: Mell Reasco and her partner Camila Romero (Ecuador) fell short 6-2, 6-3 in the quarterfinals
After receiving an opening round bye in the Pan American Games doubles bracket, junior Mell Reasco and her partner Camila Romero (Ecuador) fell short 6-2, 6-3 in the quarterfinals on Thursday.
The tandem faced off against Laura Pigossi and Luisa Stefani (Brazil) as the first set opened up to a strong start for the opposition. Trailing by a couple of games, Reasco and Romero strung together a run of points to secure two games. Battling to maintain momentum, the trend flipped as Pigossi and Stefani took the first set 6-2.
Heading into the second set, Reasco and Romero found success as they paced in an early back-and-forth with Pigossi and Stefani. Sitting only one game behind, the Ecuadorian duo pushed a late effort to equalize but ultimately fell short 6-3.
With the Pan American Games and ITF Tyler 80K wrapping up this week, the Georgia women's tennis team will now shift its focus to the ITA Fall National Championships set to take place from Nov. 1-5 in San Diego, Calif.
---
MBB: UGA will host Eastern Kentucky next Monday evening at Stegeman Coliseum in a preseason exhibition
Tipoff is set for 6:30 p.m. with proceeds set to benefit the American Red Cross' disaster relief efforts, with a focus on those impacted in South Georgia by Hurricane Idalia.
General admission tickets are $5 for the public and are on sale via georgiadogs.com or by calling the UGA Ticket Office at 706-542-1231. UGA students will be admitted free of charge with a valid UGA ID.
"It'll be a great opportunity for us," head coach Mike White said. "They do a great job, have got good players and got a really good staff. Monday will be a good test for us."
Eastern Kentucky returns four starters and 11 letterwinners from a year ago when the Colonels finished 23-14. Those players accounted for 84 percent of EKU's points, as well as 74 percent of its rebounds, 88 percent of its assists, 74 percent of its steals and 76 percent of its blocks. The Colonels have led their league in scoring in each of the past three seasons, including finishing No. 8 nationally during the 2020-21 season.
Georgia's roster features six returnees, five transfers and five freshmen. The Bulldogs are one of only three teams nationally to have both their freshman and transfer classes ranked among the top-20 groups nationally by On3.com. White is pleased with his team's progress during the preseason. Some of that can be attributed to the extra practices and three games the Bulldogs played as part of an international tour of Italy in July.
"We're getting there," White said. "Italy helped us. We're definitely further ahead of where we were at this point last year. I think that we're a better team. We still have some stuff to install, not not a bunch. It's more about, at this point, honing in on what we can get a little bit better at and buying into the fact that we'd better get better at that because we've got some high level opponents coming. We've got a really tough schedule. I think our guys know that. We're excited about this week and the process. This team is always been excited to practice, so I anticipate that we'll get there in film with guys locked in but at the same time they're like 'Coach, we're ready to get out there and compete a little bit in between the lines.'"
Georgia will officially open the regular season a week from Monday when the Bulldogs face Oregon in the Naismith Hall of Fame Series at T-Mobile Arena in Las Vegas on Monday, Nov. 6. That contest will begin at 4:30 p.m. ET and will be televised on truTV. Georgia's home opener is set for Friday, Nov. 11 when the Bulldogs entertain Wake Forest at Stegeman Coilseum at 7:00 p.m. ET. The outings against the Ducks and Demon Deacons are two of six matchups for Georgia against Power 5 teams during the Bulldogs' 2023-24 non-conference slate.
White and players graduate transfer RJ Sunahara and freshman Silas Demary Jr. recently met with the media to discuss preseason practices and the upcoming exhibition. A transcript of that session follows:
Head Coach Mike White
On the feeling of his rotation for exhibition against Eastern Kentucky…
"I don't feel strongly about it at all, but I feel strongly about our depth and our healthy competition. In fact, the guys are going to get at each other today and then the fact that they are going to be close with one another in about three hours once practice is over. I will comment on EKU, Pat Blake is a new staff member that I've known him for a long time. He's been a really big addition to our staff, and he came from EKU, a really successful program. I want to say that they've finished at the top of their league the last couple years or near it or won it. I predict that they win it again, maybe best year in school history if I'm not mistaken and will probably have a chance to be an NCAA Tournament team and play at great length and speed."
On the team's on-court chemistry…
"It's better for the team to mesh pretty quickly, right? The guys, for the most part, really like each other, play well together and we're growing collectively. I like those two guys [Silas Demary Jr. and RJ Sunahara]. RJ brings a knowledge of what it takes to win. Being a part of a high-level culture at his last stop, a lot of winning and not much losing. Silas is a freshman going on 30. He's just got some maturity, some leadership skills, some poise as a freshman."
On the identity of the four freshmen…
"Three of them have pretty similar personalities on the court, in Silas, Blue [Cain] and Dylan [James]. Lamariyon ['Mari' Jordan] is really a high-level motor guy, flying around the court with reckless abandon. He plays a little bit different than those other three guys, but collectively, all four of them bring work ethic, character coach-ability and accountability. All four of those freshmen, comparatively speaking to other classes that I've coached in the past and probably other classes out there, really want to do what they're asked of by their staff and teammates. They've got basketball conscious to them, basketball character."
On Silas Demary Jr. looking up to Justin Hill and Noah Thomasson…
"We had team camp here a few months ago, and I'll never forget going in to watch a game in the women's gym, and those guys – Silas and Blue – were sitting with Noah. Two true freshmen sitting with a fifth-year senior, and Noah, like he usually is in those types of settings, is doing the talking. Other guys were listening. I just thought that was pretty special from a leadership standpoint, for a guy like Noah, who has got those characteristics. That just shows you what he's about. It's an individual sport and it's a team sport at the same time, and Noah wants to have a good individual season, but its important to him to put his stamp on this team and this program from a leadership standpoint as well."
On Silas Demary Jr. and Blue Cain sitting with Noah Thomasson during team camp…
"I think it speaks to Silas and Blue, too. Coming in as freshmen, ranked guys, had other options, both have had individual accolades to this point in their career and they hadn't faced college adversity yet, but they're smart enough to ask questions to the older guys. To ask veteran guards at their spot advice at times."
On what stood out about Silas Demary Jr. and Blue Cain when recruiting…
"We had scholarships available, and we tried to recruit a bunch of different things in recruiting. There's different skills you're looking for and a bunch of different attributes, but it starts with talent. It starts with, 'Is this guy good enough? Can this guy make an impact immediately on this program?' Both of those guys will do so. They jumped out to us immediately and throughout the process as guys that we would love to have. It was more of a matter of did they choose us, because I think both of those guys are going to be really good players."
On what he learned about the team in the past week…
"Yeah, we had some adversities. I liked some of our responses. Some weren't quite on point, but we'll get there, or we'll swing to get there. For sure, we'll talk about some stuff today. We'll watch some stuff on film. Turnovers. We're trying to play really really fast. We've been doing that, but we've got to continue to get better with our decisions, especially with different defenses that we see. Next Monday will be a different defense and then the opener will be a completely different defense the next Monday. So, it's a process for sure."
On his observation of the athletic department's relationship with the president's office prior to coming to Georgia…
"The question, the initial conversation with Josh and Jerry was what their vision was for men's basketball was here and what their level of commitment was. How bad did they want to be successful and supported, and there's been no question since the day that we arrived on campus as a family and as a staff that we're committed to winning here as men's basketball and we're on the way."
On the university's commitment to the basketball program…
"First off, the weight room downstairs is as nice as any weight room in the Southeastern Conference. It was built very very quickly for us and we've already been utilizing it and we've already been benefiting from it. There's an analytical software we asked for that we thought could really help us, 'Can we go to Italy? It can be pretty expensive; we hear the pizza is pretty good over there.'. You know? Anything that we've asked for in terms of, 'we think our student-athletes can benefit from this.' Josh has either initially said yes or found a way to support again, our program, operating at the highest level."
On the team's exhibition against Eastern Kentucky next week…
"We had the opportunity, that I can't speak at length, as Dash talked about, against another opponent. So, we've seen that. We'll see that again, Monday, but more importantly but more importantly, we'll see it with our buddies in the stands and our families in the stands. Whether we're streaming or not, I'm not sure, but those are really big factors. How we respond to playing in front of people, can we replicate what we're doing between the lines up here between the line with no one in the gym. The good teams do that and they find ways to remain focused on us and limit the amount of noise going on in our heads mentally while we're playing the game."
On managing team chemistry, newcomers wanting playing time andveterans leading the team…
"You know everyone in our league is in the same boat there. It's the most talented league, the best league in college basketball. I think our philosophy as a staff if you're recruiting high level people, is to give yourself the best chance. We have good people that we have targeted, that we have signed and get the chance to work with every day. Right now, we're in a good place."
On the excitement around the program…
"We've been really well received. We've had a number of recruits come to practice and get a chance to see us play, I think that we took a step last year of course. All of the guys that we're recruiting are hopeful and faithful that we'll take another step this year."
On conversation during Silas Demary Jr.'s home visit, recruitment process…
"The style of play. We watched some film and talked about the level of success we've had with guards and point guards in particular. The positions that we would put him in in terms of ball screen reads, playing up tempo and having the chance to impact immediately. Silas has not disappointed up to this point. He's really a good player and a great person. I love working with him every day."
On if Silas Demary Jr.'s mom cried during recruitment conversation…
"No comment. Great family. It was a great conversation we had, and it was awesome being in their home. Coaching him every day is a reminder of the foundation that has been made. He's a successful basketball player and he's going to be a successful person with whatever he does in life when the ball stops bouncing."
#10 RJ Sunahara | Forward | Grad.
On if he feels pressure in the transition from Division II to Division I basketball…
"I feel a little bit of pressure. A lot of people don't think that Division II is that good, and I'm trying to prove that it is. Just proving that Division II is good basketball, I'm trying to do that every day and just prove that I belong here and try to help the team win as much as I can."
On what he is trying to bring with him to translate from Division II to the Division I level…
"Kind of that winning tradition. I think I only lost about seven games or something at Nova, so just showing people how to win, how to do it the right way, how to play the game the right way, I think that's a big thing for me."
On why he decided to make the jump from Division II to compete at the next level…
"When I started at Division II, I kind of always wanted to win a national championship. I didn't really have any personal goals. I just always knew I wanted to win. So once that came true and then those individual accolades came along, I was like, 'I've done what I wanted to do at the Division II level,' so it was time to take that next step."
On what stood out about Georgia and why he decided to come to Athens…
"The fan base is awesome. You look at the football games – trying to get that at the basketball games this year. The people around Athens are awesome, and then the coaching staff is great. They treated me like family from the jump, and it made it an easy decision."
On the physicality of the SEC and how much that is emphasized…
"They talk about it a ton. The SEC is one of the most physical leagues in the NCAA right now, so I'm just trying to get my body right and getting all of our bodies right to prepare for the long season and prepare for that wear and tear on our bodies. So I feel like Coach Crane is doing a great job."
On what role he is expecting to play this season…
"Honestly, whatever role they give me. Like you guys have been saying, D-II to D-I is a big jump, so I'm aware that there are going to be some road bumps for me. But whatever this team needs me to do in order to win, I'm going to do that."
On how excited he is for the start of the season…
"Super excited. Just getting out there and playing in front of Stegeman Coliseum is going to be great. I'm hoping there are a lot of fans there, hoping we've got a lot of support this season, and I think it's going to be a great one."
#4 Silas Demary Jr. | Guard | Fr.
On the way he has adapted to the University of Georgia culture…
"It's been pretty good, you know, just talking to the older guys and just trying to get myself going. Picking their brains about how, like recovery wise, because everything's wrapping up and pretty much make my own way how to make sure I'm pretty good at day by day."
On working well with the other guards on the court…
"Definitely just, you know, communicate. Them being veteran guys, they show me things I can do better on. I played in a lot of big time games. Just picking their brains, ask them how am or how I should communicate to a different guy this way. I've learned as much as I can from them."
On preseason adjustment from high school to college…
"I will say the biggest change for me has just been using my voice a lot. I've always been a bit of a communicator, but being able to communicate on what I want players to do, or my teammates to do, or them asking me to take constructive criticism. That's pretty much been the biggest change for me so far."
On the Italy trip…
"That experience was great. It was my first time out of the country. So being in Italy, you know, I just look forward to seeing how it was and being with my teammates. That was a whole lot of fun. We were with each other every day, 24 hours a day. I'm learning what people like to do and what they don't like to do. Interacting with the bigs because you know, they're doing a lot of dirty things on the court, rebounding, setting screens. For me that trip was like it was just a whole bunch of fun."
On the group of freshmen and their identities…
"I think our identity is, we're all different in each unit in each way. Blue is shooting, Mari brings athleticism, he can shoot as well. Dylan, he's very versatile does a lot of different things. And I feel like myself, I'm just a leader. All of us are leaders, but all four of us bring something different and I feel like it that's what makes our freshman class pretty good."
On how Justin Hill has helped him mentally grow…
"I would say during the summer I was struggling a little bit. At times I would turn down shots, I'd be unsure, but I feel like I just credit Justin. Pretty much just being in my ear telling me 'take those shots' or 'do that there' and then I feel like just being in the gym every day has happened with that as well."
---
Jump To Today's Discussion Thread