Jump To Top of Page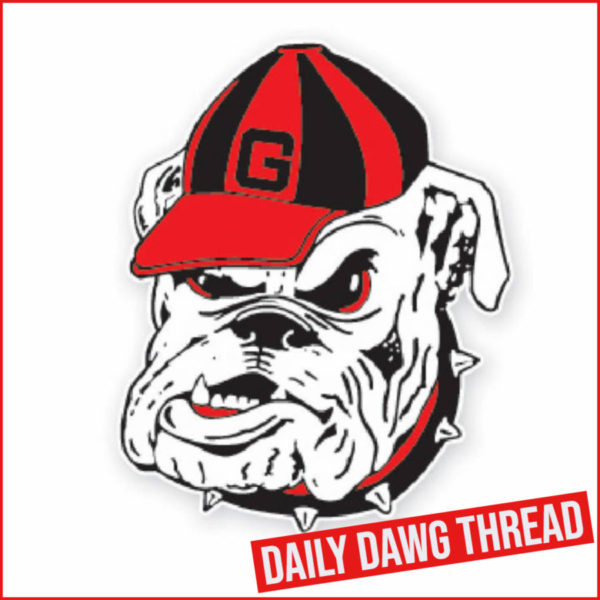 ICYMI – Video/Transcript: Kirby Smart's Monday Press Conference
Opening Statement
"Moving on to Missouri. Eliah (Drinkwitz) has done a tremendous job with this team. We thought they were really good last year when we went to play them, and that proved to be true, and they've gotten better. Their quarterback is very experienced, which is the number one quality you look for in a quarterback is how many games has he played in, what experience has he had, has he played on the road in our conference. He's done all those things, and he's done them really well. They're using him and his legs and his ability to run really well. He's a competitor. He's fast on tape, and he's playing at a high level, and he's doing it with some weapons offensively. They're really good, defensively extremely aggressive, one of the best defenses we've played against since we've been here. Even last year they were just dominant, and just love the style of play they have. They're aggressive and get after you, and they're doing the same things this year. So all in all, a very well-coached team. They do a great job. Probably could be very easily be undefeated. That game was back and forth with LSU, and coming off a week off, we'll need to get ourselves prepared for a battle at home."
On Dominic Lovett going against Missouri …
"He's fired up for every game. I mean Dom's a great kid. What a quality young man he is. He works really hard. He's busted his butt since he's been here, been very humble and bought into what we've asked him to do in being selfless. He's tried to improve his game as a blocker. That's one of the things he had to work on. But I'm not overly concerned about that. As much as it is a story for you guys, it's not for him. It's the next opponent.
On Missouri's recruiting prowess over the last few years and recruiting Luther Burden …
"Luther is a great player. I mean, everybody in the country wanted Luther. It wasn't just us. I mean, everybody. And they've got very fertile recruiting ground. They've got some really good players in their state. Eliah does a really good job of taking that circle say in, say, a five-hour radius. Because of where they are geographically, they don't cross with a lot of the SEC schools like maybe we do with each other. So he comes into Georgia — I think they got six or seven kids on their roster from Georgia, six or seven from Florida, and then they're able to get guys in that five-, six-hour radius, and Eliah has done a great job. You got a great program to sell when you create environments like we played in last year at their place. When you play on national TV and you play the style of play they played, they played really well, on the road against Kentucky. So he's got a product to put out there and sell to kids to come play there."
On how last year's Missouri game helped his team late in the season …
"Yeah, it helped. It helped being down in a game or not playing well maybe because of them playing well and you not playing well, it makes you question yourself. And that was a point in the game — there's a lot of things they did to help us and a lot things that we did to help them, but at the end of the day, we didn't play very well until the fourth quarter, and a lot of that had to do with them. And give them credit for the way they played. But, yeah, last year's team, retrospect, it helped build the resiliency of that team."
On Brady Cook and how his game has progressed over the years …
"He's very bright, sharp, athletic, gets the ball out in something like 2.3 seconds, 2.2 seconds. I mean, he knows where he's going with the ball. He understands coverages. I mean, it's like all the quarterbacks you play that have experience. They make good decisions. They don't make many mistakes. He maybe broke a record for number of consecutive passes without interception or something. The guy doesn't make very many mistakes, and he's accurate; and he's athletic! So I don't know what else you can ask a quarterback to be than those things."
On Carson Beck's intelligence and poise …
"He's bright. He understands the game. He's played a lot of snaps. He's more experienced than you give him credit for; a lot of the stuff he had when he got here. He didn't just develop it. I mean, he was a good quarterback. He had great demeanor coming out. He's got all the traits of a guy that can win games with his arm, his mind, and if he has to, his feet. And he's done a good job of doing that, and continuing to improve is the goal."
On what he saw from Jalon Walker against Florida …
"You're starting to see some of the things we see in practice. He has some physical tools and traits that we've seen, and maybe he hasn't gotten to showcase in a game for whatever reason, and he's getting better. He's explosive, twitchy, can bend, has really good pass rush ability. But he also has the luxury of playing inside backer where he can stack off the ball and do things to help our defense be multiple. But you're not going to find a higher quality kid in any organization than Jalon. He is unbelievable in what he stands for and what he represents and how he works. So I was happy for him to have the success he had."
On what stands out about Cody Shrader and the Missouri run game …
"Toughness. Just incredible toughness. He doesn't get tackled by the first guy. He's another guy that seems like he's been there forever. I feel like I've been seeing this kid playing forever and ever for them, and people bounce off of him when he hits them. He plays on special teams. He embodies what a football player should be and what a committed-to-his-university football player. I mean, he's had games early in his career where he was the feature back, then he wasn't, then he was, then he wasn't. He stayed the course and extremely physical."
On Darris Smith and C.J. Allen …
"Darris is focusing on academics and working out, conditioning, doing some things, but he's not necessarily with us. And then C.J. is day to day. He felt a tweak in his hamstring, but I think he's going to be fine. Just we'll find out more today."
On facing elite receivers and the balance of stopping those guys …
"You know, you do the best you can to stop the things they do well. I mean, they are very explosive offensively. They have more than three weapons. People talk about three weapons. They got — their quarterback's a weapon, and you throw the three receivers in there and then they got a big, physical tight end they use in the run game, and their backs are really good receiving the ball out of the back field, and a very unique run game that's kind of unmatched in the SEC the way they run the ball. They got some different runs that a lot of teams we don't see that type run. So when you add all that in, it's a recipe for being explosive and scoring points, which they've done. They've been very explosive and scored points. When you talk about how you stop them, I mean, you gotta be able to cover them. You gotta be able to rush the passer. You gotta be able to change things up. But they're not easy to stop when you have an accurate quarterback and explosive, athletic wideouts."
On what makes Luther Burden such a dynamic weapon …
"Size, speed. I mean, he's — he looks like a running back. I mean, he's explosive, fast. He's different. They put him in the slot; they move him around. They do a great job using his skill set."
On how to defend the slot position …
"I think it depends on the coverage. We got a lot of variance in our defense in terms of multiple ways to play the slot and do things, and they got multiple ways to move him around. They can make him the slot. They can make him a running back. They can make him the X, the Z. They're very unique in their ability to slide guys to spots. And they don't do it just based on plays. They ask guys to run multiple different routes from different positions. So in term of what they do, they're very varied, and so are we. So it should be a good matchup."
On Dan Jackson …
"Yeah, he's dealing with a bursa. His knee has a bursa sac in there that's been bothering him. It actually got infected. In the Vanderbilt game, it happened while we were there and didn't find out until the morning. So we didn't get him in the Vanderbilt game the last minute, and then he was unable to go last week. And we're hopeful to get him back this week and give us some extra depth in the secondary. He's supposed to be able to do some stuff today for the first time. But we'll see how he does."
On what Missouri has done defensively over the last few games …
"Well, they're physical. They're fast. They're aggressive. They've played well. I mean, I think they're coming together with what they do. They've had some extra guys come in from last year, but they've got a lot of returning starters. So I don't think anybody's played real well defensively against LSU. So when you say tighten things up, they're all over — LSU is all over the explosive sheet in terms of number of explosive passes and runs. So they're tough to defend altogether."
On the punt block …
"Yeah, without getting into the particulars, we don't let our players check things themselves. The quarterback might, but nobody else is checking anything on themselves. If we start doing that, we could get in trouble, because they're not exactly the best decision makers. But it was more of a recognition of what it was, and it was more of a correction to how we wanted to be aligned. It was not a check per se. It was, hey, you're supposed to be over here type deal."
On what makes Ladd McConkey an affective receiver …
"Explosiveness, quickness. Separation is one of the number one qualities. And we talk about body quicks. You know, a guy can be straight-line fast, but he doesn't separate. Can you come in and out of breaks. And that was the first thing that we saw in Lad when we looked at him was he's quicker than he is fast, but he's fast. So when you're quick and fast is when you're good."
On the patience of Daijun Edwards …
"He's got good offensive line blocking for him. He's got good vision. He's got great experience. I think he knows when to hit it and when to be patient. Some of that's based on the front they're in, the pressure they're in, the amount of space there is. So every back has their style, and I think his fits him well."
On does Amarius Mims has to show him at practice to be able to play …
"He's gotta be healthy enough to play and be the best available player to play. I mean, he's working his butt off. He did extra work Friday, extra work Saturday, extra work yesterday, and he's going out today to continue to work. But at the end of the day, he's gotta be confident to go out and play. And he's much closer to that today than he was last week is all I can tell you."
On watching Ladd McConkey persevere through injury …
"Yeah, it's been frustrating for him. Not for me. But it's frustrating for him, I know, because all he wants to do is have a great year, and he came back to have a great year, and then to have something unexpected happen like that, it's been frustrating for him. But he came out of the game great. We've got a little routine we've done now in terms of what we do Sunday, what do we do Monday, what do we do Tuesday. And now that we've got that routine, it seems to be working, and we keep doing what we're doing."
On what he has seen from Missouri …
"I mean, Eliah will tell you it starts with good players. It starts with quarterback play. You look across the league and say, man, who's playing good in the country; they got good quarterbacks. And they got a good quarterback. When you got a good quarterback, you got a chance. He makes too many decisions throughout the game that if he is not making the right decision, you're not going to be in the game. And they've got a quarterback matched with great skill and a really aggressive, sound, tough defense. I mean, that's a recipe for winning. He's accumulated that talent. Whether through the portal or through high school, he's a talent evaluator and trying to get guys on the team to buy in. I mean, Eliah does a great job, and I have a lot of respect for him."
On Ingram-Dawkins …
"It's getting him back in the right shape, stamina, all the way back. He hasn't been able to practice very much and didn't do much last week until Thursday. And so he's at a position that he rolls over there with Mykel and Tramel, and hopefully he can take a load off those guys and keep them fresher and give us a little more size.
On the uniqueness of Missouri's run game …
"No. A lot of people use it. It's not unique to them. They're good at what they do. They have their run style, and the way they coach their guys to do it, they do a good job in the run game. So, again, we prepare for what every team does. It's just a different team this week."
On his relationship with Eli an his personality …
"Yeah. Eliah has got his personality. I mean, he'll tell you, I don't think he's — he doesn't seem to stress and worry about things a lot. He takes it as it comes and enjoys it, and I try to do the same myself when it comes to enjoying the moment. He says it all the time, that you better enjoy it or why did you get in it. And that's what you come to this big league to play, you play in these big games like this one."
On minimal penalties this season and if it has been a point of emphasis this year …
"No. It's kind of like turnovers. We concentrate on that and it doesn't always happen. So it's like you don't control a lot of that circumstances. I do think we're a disciplined football team. We do what we're supposed to do and try not to get excessive things, but, you know, least penalized can be a bad thing; most penalized can be a bad thing. Maybe you should have more penalties means you're stretching the limits of it. We try to do it the right way, and sometimes it comes out that way."
---
ICYMI – Video/Transcript: Sedrick Van Pran and Tykee Smith Interviews – Missouri Week
On how last year's Missouri game built the team's resilience needed to beat Ohio State…
"I think you would like to believe that of course you do [have resilience], because it's the preparation that you put in throughout the off season, January, summer, even just some of the things you deal with in life being a college student. Sometimes life comes up and it's not always peaches and cream. Of course you want to believe that you have it [resilience], but I think ultimately that game last year was such an essential role to what that team became. I think we had the opportunity to kind of create our identity through that game. I think we could have [beat Ohio State], but we are grateful that we were able to have that game to help build us."
On the rhythm of the offensive line…
"The guys have done a tremendous job. I think they've done a tremendous job protecting, I think they've done a tremendous job communicating on the run, because there's a lot of things going on. There's the game inside the game: blitzes, schemes, slants, all types of stuff to try and stop first and second down progress, trying to get you behind the sticks so you end up at third and long. I think we've done a tremendous job being able to communicate on first and second down, what's going on, on the sidelines, making adjustments, to try and hinder that. I think the most encouraging thing is that we've done a great job and I want to give my guys their flowers, but I think just being myself I look at things we aren't doing well and some of the things we would like to clean up and some of the things we want to be better at to possibly have an even better product. I'm grateful for the way the Lord has allowed us to play so far but definitely conscious of some things that we have messed up and want to be able to fix."
On confidence gained after the win against Florida…
"Ultimately, we are very grateful for what we were able to do last week. I think Florida has a great defense. They presented a lot of challenges. I know some third downs, there was literally seven guys just walking around the ball, no idea what was going on. I think they were a great defense, I think they do an amazing job, but we have to get back to work. We can't bring any of those points with us to Missouri. That won't help us this week, what we've done in the past. I think it's being humble enough to understand that you may have had a relatively good game but it's time to get back to work."
On the Missouri game last year building resiliency…
"There was a lot of adversity in that game when we went to Missouri last year. It was definitely a tough environment to play in, but I think any road game in the SEC is a tough environment to play in. Seeing the team come together, not bow our heads, being able to battle together and come back. When the Ohio State moment came, we definitely lived in that moment when we played Missouri, so we knew how to handle it."
On the defense adjusting after Florida's opening drive…
"I think Florida did a good job that first drive utilizing #3. We made a couple of adjustments with that, being in better coverages and making different adjustments. Knowing where is and knowing what they want to do with him. I think they came back to that play later in the game and Javon Bullard made a good hit."
On what makes Daijun Edwards such a difficult back for other teams…
"He makes gaps before the gaps are made. He's hard to tackle because you barely know where he is because he's able to cut. He's really shifty so he can make you miss him and he can run with power. It's really hard to go against a guy like that."
---
MBB Photos: UGA Downs Eastern Kentucky in Exhibition
The University of Georgia men's basketball team defeated Eastern Kentucky, 99-82, in an exhibition game benefitting the American Red Cross at Stegeman Coliseum on Monday evening.
RJ Melendez led the team in scoring with 21 points and added nine rebounds, while Russell Tchewa notched a double-double and controlling the glass for the Bulldogs, posting 10 points and 10 rebounds. As a team, Georgia shot 54.8 percent from the field, and six Bulldogs reached double figures. In addition to Melendez and Tchewa, Noah Thomasson added 15 points and Jabri Abdur-Rahim, Blue Cain and Silas Demary Jr. all chipped in 12.
Watch a fullscreen slideshow
HERE.
"I thought we did some good things and we've got a lot to work on," head coach Mike White said. "That's why we play these games. Really impressed with A.W. [Hamilton] and Eastern Kentucky's program. Very pleased with their tenacity defensively, and progression and tempo offensively. It was a really fast paced game. Score could've indicated that a little bit more but two teams that I thought really got after it from a tempo standpoint."
Georgia opened the game with a 6-0 lead 73 seconds into the contest and lead throughout the entire opening half. The Bulldogs kept the Colonels at bay, ending the half on a 13-3 run and carrying a 21-point lead headed into the locker room. From there, Georgia controlled the second half and was ahead by as many as 24 points, cruising to a 99-82 win.
The Bulldogs will tipoff their season against the Oregon Ducks on Monday, Nov. 6 at T-Mobile Arena in Las Vegas. The contest, which will be nationally televised by TruTV, will mark the second time the teams have met since 1975. Georgia's home opener is slated for Friday, Nov. 10 when the Bulldogs host Wake Forest at Stegeman Coliseum at 7:00 p.m.
---
Jump To Today's Discussion Thread