Today's Contents – Click to Read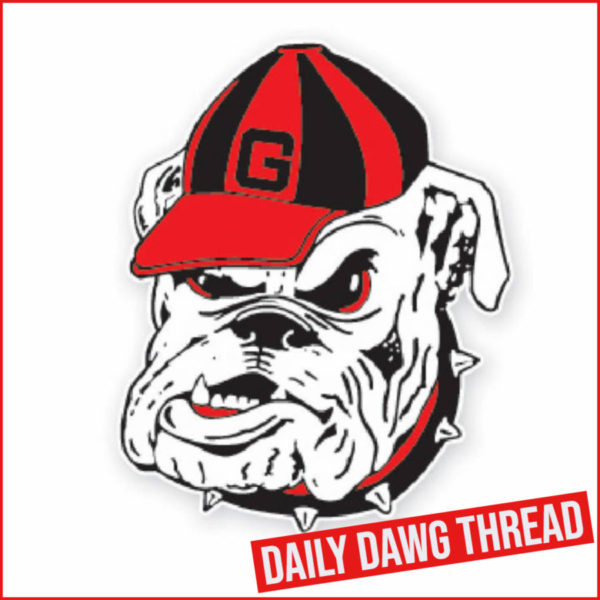 ---
MTENNIS: Zielinski and Nys Defeat 10-Seed, Advance to Third Round of US Open
Georgia tennis alum Jan Zielinkski and partner Hugo Nys have advanced to the third round of men's doubles at the US Open, defeating the 10-seed in the field Jamie Murray and Bruno Soares by a 7-6(2), 7-6(6) final on Friday afternoon at Billie Jean King National Tennis Center.
With the win, Zielinski has now advanced the furthest of any former UGA tennis player in men's doubles of the US Open since John Isner made it to the second round of the tournament in 2009.
The former Bulldog and his partner will face off against Gonzalo Escobar and Ariel Behar for a spot in the semifinals. In the most recent Grand Slam, the opposing tandem lost in the opening round at Wimbledon in straight sets but did not compete together.
The match was a thrilling back-and-forth contest, evidenced by both sets being determined by a tiebreaker game.
The final stanza's tiebreaker best showcased the talent between the two tandems, with neither side taking a two-point lead until Zelinski and Nys eventually managed to pull away after a spectacular rally, winning the tiebreaker, 8-6.
Georgia tennis will have yet another Bulldog playing in the US Open tomorrow. Redshirt freshman Ethan Quinn and partner Nicholas Godsick will take on six-seed Nikola Mektic and Mate Pavic.
The US Open will be broadcasted on the ESPN family of networks, with coverage beginning at 11 a.m. ET every day on ESPN+.
Today's Contents – Click to Read
---
SOFTBALL: UGA Adds Danielle Gibson to Staff
All-American Danielle Gibson has joined Tony Baldwin's softball staff at the University of Georgia as the volunteer coach for the 2023 season, Baldwin announced Friday.
"We are excited to welcome Danielle to our staff," Baldwin said. "She has been well coached and is wise beyond her years, in terms of softball I.Q. She is highly motivated to get started in her coaching career and we are thankful that she has chosen to be a part of the Georgia Softball family."
Gibson joins the Bulldogs' coaching staff following an outstanding collegiate career at Arkansas and Arizona State.
Gibson was a two-time All-American at Arkansas (2021, 2022) and was a finalist for the USA Softball Collegiate Player of the Year and the Honda Sport Award or Softball as a senior. She earned multiple conference and NFCA All-Region honors both at Arkansas and Arizona State in her career. Off the field, she earned CoSIDA Academic All-America status in 2022.
The Razorbacks won back-to-back regular season SEC championships in 2021 and 2022 including taking home the SEC Tournament crown last season.
Most recently, Gibson played for Athletes Unlimited in Rosemont, Illinois. She concluded the season ranked 18th in the league with 1336 total points which concluded Aug. 28. She hit three home runs with nine RBI in 14 games, slugging .556.
Today's Contents – Click to Read
---
Jump To Comments