Jump To Top of Page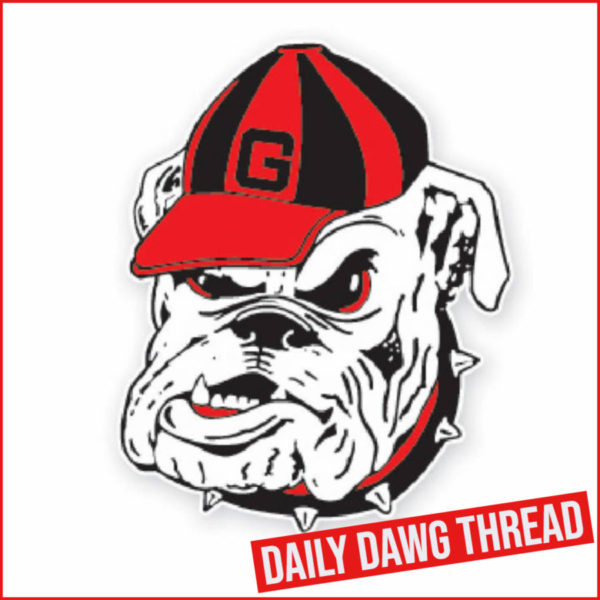 Kirby Smart Postgame Interview – UT Martin
On being back in Sanford Stadium, the crowd, and the energy…
"I was a little worried. I thought, Man, is our crowd going to turn out? The night game helped. It got cooler as the game went on. The fans were electric in warmups and it felt like an SEC-type atmosphere game. To me, that is the number one thing I wanted to see out of our fanbase. No complacency out of the fanbase made me feel good."
On Carson Beck's execution as the game went on…
"I really thought Carson played well. I wouldn't say there was anything on Carson. Maybe one third down that we should have gotten and converted, he read the guy as a sit-down route and the guy broke in and he probably wasn't right on that. He has to make that play. That was disappointing. But outside of that Carson played well. He knew when to run, he knew when to get rid of the ball. There was a dead play, he threw it out of bounds. You talk about his decision-making, he did exactly what he did all camp. He didn't put us in bad situations, he made good decisions, he didn't throw it to the other team, he didn't fumble it. He did some really good things. We have to execute better around him and we have to have some guys make some plays and make some guys miss. That's what we missed early, but when we got on rhythm and started doing our offense we did some pretty good things."
On things that need to be cleaned up after game one…
"Turnovers would be number one. We have to get turnovers and force them and get some tackles for loss.  They did a nice job of running the ball and using their quarterback as an extra element to run the ball. I thought our defense played composed. A lot of guys were back and we didn't have a lot of injuries on defense so there were a lot of players out there that played a lot of football. I was pleased with that."
Box Score
Video Highlights
---
Three Dawgs Named to State of Georgia Sports Hall of Fame
Three Georgia Bulldogs — two former student-athletes and one current administrator — highlight the Class of 2024 that will be inducted into the State of Georgia Sports Hall of Fame the weekend of Feb. 23-24 in Macon.

Bulldog two-sport standout Cris Carpenter, All-America football star Thomas Davis, Jr., and longtime sports communications director Claude Felton are among those being inducted on Saturday, Feb. 24. The 68th annual induction ceremony will be held at the historic Macon City Auditorium.

Carpenter, a native of Gainesville, Ga., was a two-time All-America pitcher and All-Southeastern Conference punter for the Bulldogs. He helped Georgia to its first College World Series appearance in 1987 and was a first-round draft pick of the St. Louis Cardinals that year. He made his Major League debut a year later and played eight seasons with four different clubs. He was honored as an SEC Legend in 2016. He still ranks among the top five in Bulldog history for career punting average along with pitching appearances, victories and saves.
Davis, a four-sport standout at Randolph-Clay High School in Cuthbert, Ga., became an All-America linebacker for the Bulldogs and star in the National Football League. The 14th overall selection in the 2005 NFL Draft by Carolina, Davis played 14 seasons with the Panthers and 16 years total in the league. A three-time Pro Bowl selection and first team All-Pro, he overcame three ACL tears in his career. His off-the-field contributions were recognized nationally, and in 2014 he was awarded the Walter Payton Man of the Year and the Bart Starr Award in 2016. In 2017, he was inducted in to UGA's Circle of Honor.

Felton, a Savannah native, has served the University of Georgia Athletic Association since 1979. As the Loran Smith Senior Associate Athletic Director, he oversees the sports communications department. Also, he has served as the media coordinator in 17 NCAA national championship events, was chairman of the Ethics Committee of the College Sports Communicators from 1985-91 and received the Arch Award in 2004. He has won a myriad of awards including the Football Writers Association of America's prestigious Bert McGrane Award. He was inducted into the College Sports Communicators Hall of Fame in 2001.
---
Jump To Today's Discussion Thread