Jump To Top of Page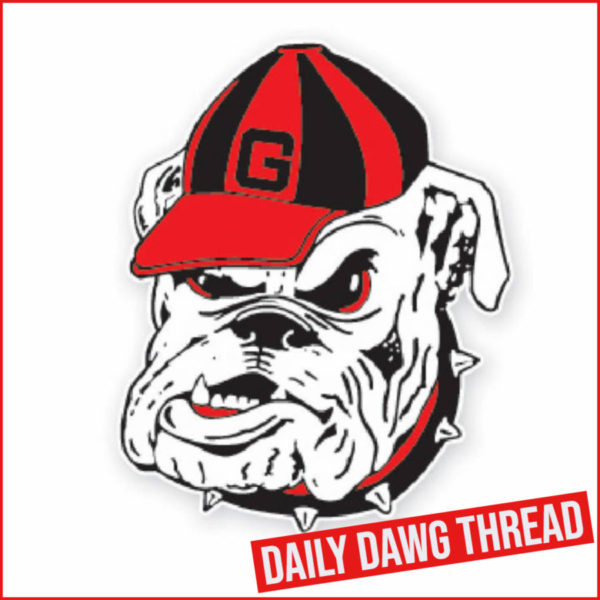 Photo/Video Replay: Georgia vs. UT Martin
Photos
Watch a fullscreen slideshow
HERE.
Box Score
Video Highlights
---
Baseball: Twenty-three former Georgia Bulldogs have played professional baseball in 2023 including four at the Major League level
Twenty-three former Georgia Bulldogs have played professional baseball in 2023 including four at the Major League level.
Currently, infielder Kyle Farmer (Minnesota Twins) and pitchers Emerson Hancock (Seattle Mariners) and Alex Wood (San Francisco Giants) are in the Major Leagues while 15 additional Bulldogs are at various levels in the Minors. Four former Bulldogs have been released and one has retired this year.
MLB
Farmer is batting .251 with eight home runs and 28 RBI, appearing in 96 games this season. He has played every position in the infield along with left field and served as a designated hitter. He has made 29 starts at third base, 18 at second base and 15 at shortstop for the Twins who are leading the American League Central at 69-65.
Hancock made his MLB debut on Aug. 9 after getting promoted from Double-A. He got a no decision against the San Diego Padres. He allowed one run on two hits over five innings with three walks and three strikeouts. Hancock made two more starts before a shoulder strain landed him on the 60-day disabled list. He went 0-0 with a 4.50 ERA in 12 innings with three walks and six strikeouts. The Mariners are leading the American League West with a 76-57 mark.
Wood has started and pitched in relief for the Giants. He is 5-4 with a 4.52 ERA in 23 games including 11 starts. He has 62 strikeouts in 77.2 innings. The Giants are in second place in the National League West with a 70-64 record.
AAA
Third baseman Aaron Schunk, who ranks among the top 30 prospects in the Colorado organization, is batting .285 with 13 home runs and 65 RBI for Albuquerque. Schunk went to Spring Training with the Rockies earlier this year.
A one-time All-Star, first baseman Jared Walsh has dealt with health issues the past two seasons. His 2023 debut didn't come until mid-May, and then in August, he cleared waivers and accepted an assignment to Triple-A Salt Lake. Because he's not on the 40-man MLB roster and he has more than three years of service time, Walsh will be able to become a free agent at season's end unless the Angels put him back on their 40-man roster. In 28 games with the Angels this year, he had 67 at bats and batted .119-1-5. With the Bees in Triple-A, he is batting .207 with five home runs and 21 RBI in 150 at bats, spanning 43 games.
Infielder LJ Talley had reached Triple-A with the Toronto organization. In 60 games with Buffalo this season, he batted .219 with four home runs and 27 RBI. However, the one-time seventh-round pick was released on July 28 after five years of professional baseball. He had spent time in Spring Training with the Blue Jays earlier this year.
AA
After beginning the season in Triple-A Omaha, outfielder Tucker Bradley is now in Double-A Northwest Arkansas (NWA). For the year, he is batting .284 with 18 doubles, four triples, six home runs and 44 RBI. In 69 games with Omaha, he hit .267-4-36 plus had 10 stolen bases. In the past 13 games with NWA, Bradley is batting .286-2-8.
He was ranked No. 27 among the Royals prospects by MLB.com and went to Spring Training with the Royals.
Pitcher Jonathan Cannon (Chicago White Sox) has moved up to the Birmingham Barons where he is 1-2 with a 5.45 ERA in eight starts. In 36.1 innings, he has 29 strikeouts and 11 walks. He began the year in High A with Winston Salem. After going 5-2 with a 3.59 ERA in 14 starts, he received a promotion. In a combined 109 innings this year, Cannon has 96 strikeouts and 35 walks. He is rated No. 11 among the White Sox top prospects according to MLB.com.
Pitcher Ben Harris (Los Angeles Dodgers) is a member of the Tulsa Drillers, and he's 2-3 with a 4.28 ERA and five saves in 42 relief appearances covering 48.1 innings. He has 69 strikeouts and 42 walks.
Pitcher Zac Kristofak (Los Angeles Angels) is a member of the Rocket City Trash Pandas. He is 4-3 with a 4.07 ERA in 16 games including six starts. In 42 innings, he has 33 strikeouts and 16 walks. Since late June, he has been on the injured list.
Pitcher Cole Wilcox (Tampa Bay Rays) is with the Montgomery Biscuits. He is 3-8 with a 5.76 ERA in 22 starts. In 90.2 innings, he has 89 strikeouts and 41 walks.
A
Infielder Cory Acton (Atlanta Braves) began the year in Rome (Ga.) and moved up to Augusta (Ga.) in early August. For the year, he is batting .236 with six doubles, three home run, 28 RBI and 24 stolen bases in 70 games.
Pitcher Garrett Brown (Chicago Cubs) has spent time with the ACL Cubs and in Myrtle Beach while getting healthy. For the year, he is 0-1 with a 6.75 ERA in four relief outings spanning four innings.
Pitcher Will Childers (Milwaukee Brewers) is back in action now with the Carolina Mudcats. He has posted a 2-4 mark and 6.17 ERA in 13 games including seven starts. In 54 innings. He has 39 strikeouts and 24 walks.
Pitcher Liam Sullivan, a 14th-round pick of the Washington Nationals this past July, made his debut with the Fredericksburg Nationals last month. He is 1-0 with a 4.85 ERA in six games including five starts. In 13 innings, he has 20 strikeouts and 10 walks.
Pitcher Jaden Woods, who was a seventh-round pick of the Pittsburgh Pirates this past July, made his debut with the Bradenton Marauders. He is 0-1 with a 4.22 ERA in six relief appearances. In 10.2 innings, he as 15 strikeouts and just two walks.
Pitcher Ryan Webb (Cleveland Guardians) is starting for the Lake County Captains. This season, he is 2-4 with a 3.73 ERA in 15 starts for the Captains. In 70.2 innings, he has 73 strikeouts and 31 walks.
Last month, pitcher Tim Elliott was released after five years in the Seattle Mariners organization. He last pitched with the Everett (Wash.) AquaSox. He was 3-1 with a 4.01 ERA in 25 relief appearances this season.
Last week, pitcher Jack Gowen (Miami Marlins) was released by the Jupiter Hammerheads. He was 2-1 with a 4.00 ERA and two saves in 14 relief appearances. He was in his second season in the minors.
Pitcher Tony Locey (Tampa Bay Rays) was released by the Bowling Green Hot Rods last month. He had made 16 relief appearances this season and was 3-0 with a 4.74 ERA and one save in 19 innings. He had 17 strikeouts and six walks. In five minor league seasons, he was 10-8 with a 5.13 ERA in 63 games including 30 starts.
Additionally, Shane Marshall (Chicago Cubs) and Dylan Ross (New York Mets) have yet to make their professional debut due to injuries after being drafted in 2022. Former free agent infielder Cole Tate (Minnesota Twins), who went on the 60-day injured list in late June, retired in August.
---
Jump To Today's Discussion Thread