Jump To Top of Page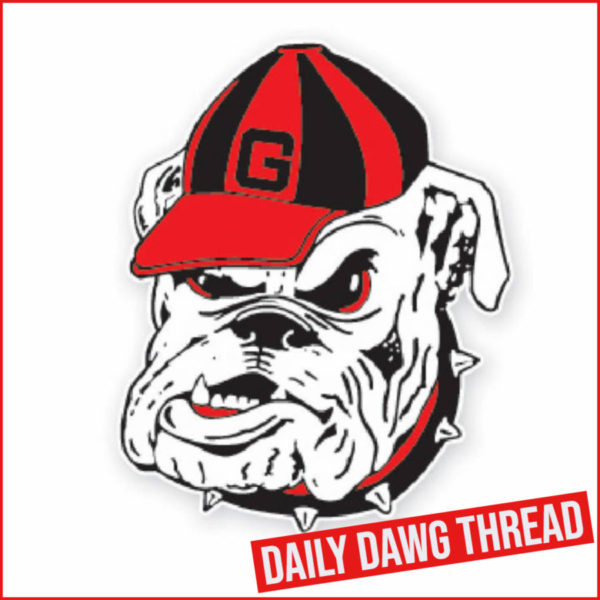 ICYMI – Video/Transcript: Kirby Smart's South Carolina media day presser
Opening statement
"We're turning the page to an SEC opponent at our stadium, 3:30 CBS game. Seems like most of the years, Georgia opens with South Carolina. And this game hasn't always been that since I've been here, but it's always been early in the schedule, as it is this year. I have a lot of respect for Shane and his staff, the staff he's assembled. They do a tremendous job with their players. They play really hard — got a lot of respect for those guys. I know they tend to have players from our state and we tend to have players from their state. As always, a really important game when it comes to playing a school that's this close geographically to you. I know both teams will be up for the game. It should be a great atmosphere, and I hope our fans can give us a home-field advantage for this game."
On Kendall Milton's pass protection…
"He had two really key pickups in the game. He did an unbelievable job. The key to doing it is experience. When he got here, he wasn't the same player he was at picking it up now. He's probably our most experienced. Him and Daijun both have a lot of reps of — you know, Dell does a good job of bringing those guys along in terms of freshman year, sophomore year, junior year. They get to pick up a lot of stunts and blitzes from us. There's probably not a look they haven't seen. But seeing it and knowing who to get is one thing. And then physically being able to do it is another. And he had — I know two key pickups. One of them wasn't even his but he picked it up and did a nice job. He helped us out a lot in that regard."
On Javon Bullard's status…
"I have not seen Javon yet because of the Sunday being off. And then today coming in, he will not practice today. I do know that. But as far as where he is, probably won't know until Wednesday's practice whether he's going to be able to go or not. We've had guys in that position with that similar injury being able to play. But I really have no clue until we approach the week."
On South Carolina quarterback Spencer Rattler…
"He's got elite arm talent. I can tell you that. The throws he makes, deep, vertical, back-shoulder throws. He's thrown a couple field outs. He had a throw against Clemson last year on third and 10, it was a rope. So he's very elusive, very accurate with the ball. Hard to finish on. There's a lot of people that miss tackles on him when they have the opportunity to get him down. So tremendous player. Sees the whole field and some of his best plays come off schedule. I mean, he — you know, somebody misses somebody or he scrambles and he gets you on a shot. He's very dangerous."
On Daijun Edwards' status…
"Yeah, we expect Daijun to go. Like I said, he could have gone last week, the week before that. We're just trying to go from 80 to 90 to 100. We think he's going to be closer to that. I can't say what he's at. But he certainly felt good enough to go Saturday. So I think — having him back helps tremendously."
On Dillon Bell working at running back…
"First of all, Dillon Bell has been a selfless player. He's done what we have asked. He's a really good wideout. This has been going on for a while. So this is not something that's been new. We've done this lot with a lot of players. Our situation at running back, having guys go back there and look, understand certain plays they can run. He's big enough, you know, 200 pounds plus to pick people up. He's physically tough. He strikes people. So he can protect. He can do a lot of things from the backfield. And it's something that we're always going to have, you know, as an option or package, but a lot of it has to do with the health of our backs."
On how to evaluate the defensive line and improvements going into first SEC game …
"It's hard to evaluate because, you know, the teams they have played has been overmatched size-wise. We have more size than the teams we've played. So it's a tough evaluation. We usually evaluate it based on efforts, how hard did you play, how hard did you strain? We played a lot of guys up there, so nobody's played a large amount of snaps. So, you know, I think it's week to week. You know, you're going to watch and see the guys practice. I will say they get a lot more work against a really good offensive line in practices and they've hit that head on. They've gone out and practiced hard, practiced physical. A lot of them took a lot more reps on Tuesday and Wednesday than they did on Saturday in regards to the number of snaps."
On the process of selecting captains and selecting the JACK position …
"No, nothing's changed in terms of the captain's process. And the Jack linebacker position has been — several of those guys rotating there. You know, Chaz has played a good bit. Darius has played, Marvin's played. The other guys had gotten to play with the game situation. We've got several packages where two guys are in, we have two jacks in, three jacks in. We have — where we have regular, Sam and Jack in. It all depends on sometimes what the offense is doing."
On Christen Miller's status…
"I think it was a cervical strain. He's fine. He should be ready to go."
On the team's intrinsic motivation…
"I think every day is an identity deal. I look at every day independent of the previous. This is not something that this is what you are and this is where you stay. I mean, you're constantly moving. So we're constantly trying to improve. I said the other day we want to be elite at getting better. So our goal today on Monday South Carolina week is to be elite at getting better. And the teams that get better and improve tend to ascend as the year goes on. And that's ultimately our goal. As far as intrinsic motivations, I think any good team needs to have that. Because you can't do it on outward things, things that are tangible all the time.
The intrinsic — you have to have the motivation to want to be as good as you could possibly be to reach your full potential. Because you're not going to have an exterior motivation all the time. It's got to come from within you. And we've got some guys on the team that got that, we got some that don't. But every team does."
On Ladd McConkey's status and the wide receivers …
"Ladd, day by day. We're trying everything we can to get him back. He's trying everything he can to get him back. I don't really know how to answer other than I don't know any more than I knew Saturday. As far as the other two, I got to see some of the highlights from that game and was back and forth between the other games. And then our guys are coming along. You're talking about Rara and Dom. I think both of them were in growing stages. I think Dom's been able to pick the offense up well, is intelligent. He's become a better perimeter blocker. Made some plays for us, big conversion on third down, a touchdown called back. But made nice plays for us in the passing game. And he's really been a weapon on special teams for us at gunner. And then Rara continues to grow and is getting better with every practice."
On perimeter blocking…
"Darnell's a very unique player. I mean, he had a very unique skill set. But we have more depth at some positions and less depth at some positions that allows us the freedom to do things. But my concern is not about not having Darnell. We've known that for a long time.
It's really trying to figure out who our best 11 are, what those plays look like. I think we have a very good perimeter blocking team. We're going to get an opportunity to show it for the next however many games we have. We work really hard on that. And when I watch our guys do it in practice, they really do a nice job. But I don't know if that answers your question."
On Jared Wilson…
"He's dependable, he's accountable. He's in great shop. He's smart. And I won't say he jumped up the depth chart or anything. He plays like a starter. And we're going to give him an opportunity to play. He's the backup center, works at center, guard. He works at both of those.
We want to have depth at those positions. You really want to have two guards that can swing and a center that can play. He earns what he gets, and he's earned it."
On Jarvis Jones …
"I talked about it the other day. It was a personnel matter decided it's the athletic department and we moved on."
On the inside linebacker group…
"The other guys got to play when he was out the first game. So we got to get depth from those guys. But I thought he played well the other day. He's still not — like, he had gone a long time without practicing. So when you go 20 something practices without practicing, you could say, Well, he's played for two other years. Yeah, he started one year. He went through most of spring. I can't remember how many days he got in spring, but he missed all of fall camp. So I think he's still kind of knocking the rust off a little bit. And he flashes and shows you.
Really smart, man. He's a really good leader. Him and pop are comfortable together. But we have to have three to four guys to be able to play that position. And that's the part that we're still a little unsettled on, is really the rotation there for who's going to be the guy that goes in like Ryan and Trezmen did last year or Channing did the one year."
On South Carolina improving from week one to week two…
"Well, I don't evaluate it that way. I evaluate it as: Who are they? I look at last year's game. They got players from last year that are explosive. They've got good football players across the board. And they play really hard. I think when you look at the end of the year schedule last year with what they did with Tennessee and Clemson, it speaks for itself. The kids don't speak to the outside noise. They go out and play like they're coached to play. And it's gonna be the same this week for us."
On the offensive line and Tykee Smith …
"I'll start with the offensive line. I think there were times we function at a level and times we had sloppiness. We had a couple lapses in protections. One time we got beat where we shouldn't have gotten beat. It's game speed type things. It's making sure that I know if this guy is running a stunt or a twist, I'm going to pass it off by getting my hands on the other guy and not leaving leakage in there. But they also pick up a max blitz, pick up some tough things to pick up. So there's positives and negatives like there is for every position. What I'm looking for is a more consistency in performance for every position group. But also the offensive line. Especially with some of the experience we have there. And then Tykee has done a nice job. He's — he's practiced really well. He's a leader. He's tough. He's physical. He's in better shape. You know, last year, like I always say, he's coming off of an ACL and was probably not the same person he is now. He's in better shape right now than he was. He's starting on three out of four special teams. I mean, the guy's been a really good player for us for two weeks."
On the Sanford Stadium crowd and atmosphere…
"Yeah, I'm expecting it to be that. People want to question whether our fans are elite. Sounds like Tonka called them out. So maybe use Tonka for motivation and let him be the one that spurns our group to come out there at 3:30 and be really loud and fired up. So I certainly hope our fan base will be there. They've answered the bell every single time. I don't know why they wouldn't now."
On memories of winning the SEC East…
"I mean, I've never had significance of worrying about — I mean, you just worry about every game. You know, like, there's times that we have clinched that and it's, like, Okay, well, you're going to go to Atlanta. That time is so far away right now, that's the least thing I'm worried about. I guess it's a hypothetical. I don't know, really, how to answer it."
On preparing for Beamer Ball…
"Yeah, they were tops in the conference last year in the composite thing we do in terms of looking at all of them and ranking all of the special teams units and taking a composite of that. We were one in the SEC and it's something they do a really, really good job of. I know he's very hands on with that, he's passionate about it. It creates an identity for his players and you can see that. They play that way on special teams. They play really hard on the special teams unit. It's a really important part of the game, if you look at the first game, I don't know about second one, it was really impactful for us, too. You're going to have momental plays in those units."
On studying an offensive coordinator…
"Well, you look over the offseason. We spend the offseason looking over other things he's done, places he's been at. You watch what they currently do. You see the impact of what they're doing this year is probably the biggest priority. But you also watch where he's been and what they've done last year. They were really successful at the end of last year and he wasn't a part of that. So I think it's a mesh of all those guys in terms of what they're doing now and we believe back as far as we can because we want all they information we can."
On the SEC's early season upsets…
"I really have no idea. I mean, I can't put a finger on it or explain it. I think that every team you mentioned that beat an SEC team is a really good team, really — really good teams. And most of those teams have been improving for a while. And I — I don't really know why and don't think I have to concern myself with on why because I have enough to worry about with the opponent I got to play."
On Malaki Starks' development…
"Disguises, tackling in open field, being a leader. I think he's taken ownership and improving in a lot of ways. I go back and watch last year's game to see him as a freshman to now and jumps out at you, Like, oh, man, that guy was really nervous last year and was really struggling. And he's, you know, more confident, understands the defense better. But stilling a lot of things he can improve on. But when you watched him last year in this game, he was certainly nervous."
On the secondary being tested by the South Carolina offense…
"We have to be prepared. It's not just Rattler, it's all they guys around him. An elite group of wide receivers and tight-ends that they use. And he makes a lot of plays. And they've got a lot of guys that can play the ball down the field. I mean, the explosive plays they've made in the last, I don't know, four to five games of theirs is pretty special. Pretty elite. And a lot of them are down the field throws. So we will have to play that part well."
---
ICYMI: Video/Transcript: Jamon Dumas-Johnson, Tykee Smith and Tate Ratledge Interviews
On what getting Smael Mondon back to full strength means to the linebacker room…
"It means a lot. It creates depth in our linebacker room … Basically, it just creates depth for us. A lot of comfortable people in that room. A lot of leadership in that room. The older guys show the younger guys how to do it and that's how we lead the room."
On the defense through the first two games…
"Coach always says the biggest jump in the season is from game one to game two and I feel like we did that pretty well last week. We didn't do what we wanted to do exactly last Saturday, but we created havoc. That's something we preach. That's pretty much it. The three turnovers we had compared to the zero we had in the first game; it was a big jump for us."
On Malaki Starks…
"I think he's a really special player, and I think everyone will see that over the next couple years. I'm looking forward to going out there and seeing him make a real exciting play every weekend."
On Coach Smart's praise of the team's practices last week and if he gives the players that feedback…
"The leaders of the team do a really good job of trying to hold the standard so Coach Smart doesn't have to say too much. We know if it's not up to the standard, we'll speak on it so that everyone knows that we have to pick it up."
On starting on the defense…
"I'm really excited about starting. I'm trying to come along and take it week by week to get more and more comfortable. I think the coaches do a good job of putting together the right game plan and so that we can go out there and feel comfortable."
On their performance against Ball State…
"There is definitely a lot of room for improvement. We have to be more physical, get more movement, open up better holes for our backs to hit. Personally, it just wasn't our standard. I think there's a lot of ways to improve in that and it all starts in practice and how we approach things."
On specific things he wants to improve this week…
"Physicality, wanting to finish people. We need to have a mindset to go out there and make somebody quit. I think that's what it takes to play in the trenches anywhere, but I'd like to see that mindset out of all of us, and have it be a consistent mindset, not just a once-a-week kind of thing. We need to go out there and improve on something everyday and work towards that."
---
Jump To Today's Discussion Thread