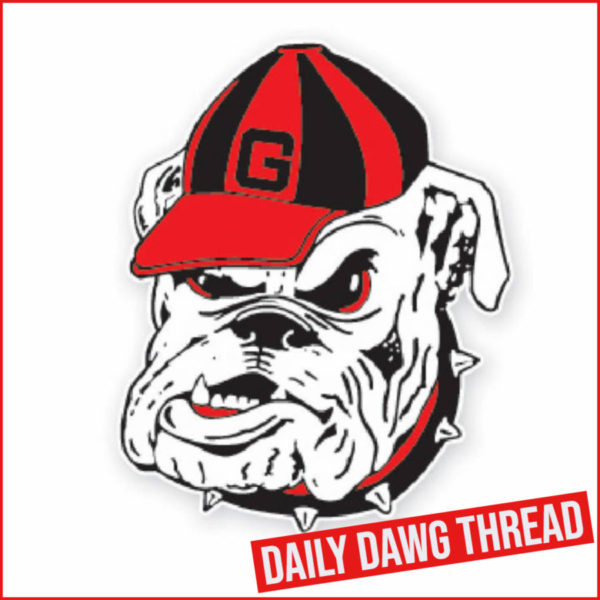 ---
Video/Transcript: Smael Mondon, Sedrick Van Pran, and Warren McClendon Interviews – September 12, 2022
On his excitement to play an SEC road game…
"I am really excited. I have heard that is a really good atmosphere. Their fans can get real loud. It is going to be a good environment, and I am excited for it."
On playing for Coach Will Muschamp…
"I love playing for Coach Muschamp. he is one of my favorite coaches. He has an energy to him that feeds off of him. Being around him makes me feel more confident, and he is going to get you fired up. He brings that juice."
On working through improvements each Monday…
"It wasn't a perfect game. We know that. There are always things you can clean up. You will never play a perfect game, but as long as you strive to be perfect, I feel like you are going to get better week in and week out."
On how playing on the road affects communication with the quarterback…
"I definitely think it can be a factor especially, on the road in the SEC. I think there's a lot of great stadiums, you talk about South Carolina, Auburn, whoever it may be, those environments get really crazy and loud. They can cause some problems, being in those environments, but honestly, that's something that we work on that we practice throughout the week. We try to minimize those things."
On the South Carolina defensive line…
"The thing that has stuck out most to me has to be their athletic ability, just pure God-given ability that those guys possess. I think they are extremely talented. They fit the stereotype for the type of guys you look for in the SEC. I think those guys are really talented."
On the team's ability in the ground game…
"I think it's a bit of everything. We left some things out there for sure, but I think in general, we lost a few things out there – pass protection, run protection. Just in general, we can be better, we will be better. That's something that we look forward to and something I'm excited about going into this week in practice."
On the team's mantra that speaks to him the most…
"I'm not even sure if I'm supposed to really share this, but just our biggest thing lately has been, 'Nobody cares about your feelings.' At the end of the day, whether you're hurt, you are tired from class, nobody really cares. At the end of the day, you're expected to do your job and that's just what it is."
On the offensive line…
"The first week I thought we played really well. Last week I don't think we played to our standard. We have some things we need to fix, some things we need to prevent from happening and some pre-snap things we need to get better at. Just coming back in today, look at what we messed up on and get back to work."
On being ranked No. 1…
"We really don't pay attention to the ratings. We worry about getting better day-by-day and this upcoming game."
On the stadium environment at South Carolina…
"I played at South Carolina my sophomore year. It was during Covid-19 so we didn't get to experience 'the sandstorm' and all of that, but through recruitment I remember how the games used to be, so I'm pretty excited to play there."
---
Dawgs in the NFL – Week One
How the Bulldogs in the NFL fared in Week 1:
Eagles 38, Lions 35
Jordan Davis, DL: Picked up two tackles in his NFL debut with the Eagles.
Nakobe Dean, ILB: Saw action on 15 special teams and three defensive plays with no statistics in his NFL debut with Philadelphia.
D'Andre Swift, RB: Rushed 15 times for 144 yards and a touchdown and caught three passes for 31 yards for the Lions. He is the first Lion to rush for 100 yards in a season opener since Barry Sanders in 1996.
Browns 26, Panthers 24
Nick Chubb, RB: Rushed for 141 yards on 22 carries and had a 2-yard catch for Cleveland.
Richard LeCounte, DB: Was on the Browns' inactive list (coach's decision).
Bills 31, Rams 10
James Cook, RB: Had one carry for two yards in his NFL debut with the Bills.
Isaiah McKenzie, WR: Caught two passes for 19 yards, including a 7-yard touchdown, for Buffalo.
Leonard Floyd, OLB: Posted three tackles and recovered a fumble for Los Angeles.
Derion Kendrick, DB: Was on the Rams' inactive list (coach's decision).
Matthew Stafford, QB: Went 29-of-41 for 240 yards and a touchdown for Los Angeles. On his first completion, he became the 12th man in NFL history to reach 50,000 career passing yards (now 50,235).
Dolphins 20, Patriots 7
John Jenkins, DL: Registered one tackle for the Dolphins.
Channing Tindall, OLB: Appeared on two special teams plays with no statistics in his NFL debut with Miami.
David Andrews, OL: Started at center and helped the Patriots accumulate 271 total yards.
Isaiah Wynn, OL: Started at right tackle as New England posted 271 total yards.
Ravens 24, Jets 9
Ben Cleveland, OL: Logged four special teams plays for Baltimore.
Justin Houston, OLB: Had three tackles, including a sack, for the Ravens.
Nick Moore, LS: Snapped on three extra points, one field goal, and six punts for Baltimore.
Lawrence Cager, TE: Targeted once but had no catches in his second stint with the Jets, having converted to tight end from wide receiver.
Bears 19, 49ers 10
Roquan Smith, ILB: Led the Bears with nine tackles, had half a sack, and defended one pass.
Charlie Woerner, TE: Appeared on 19 offensive and 16 special teams plays with no statistics for the 49ers.
Steelers 23, Bengals 20 (OT)
George Pickens, WR: Hauled in one pass for three yards in his NFL debut with the Steelers.
Trey Hill, OL: Was active but did not play for the Bengals.
Giants 21, Titans 20
Tae Crowder, ILB: Led New York with seven tackles.
Azeez Ojulari, OLB: Was on the Giants' inactive list (calf).
Andrew Thomas, OL: Started at left tackle as New York posted 394 total yards.
Ben Jones, OL: Started at center and helped the Titans roll up 359 total yards.
Vikings 23, Packers 7
Lewis Cine, DB: Was on the Vikings' inactive list (knee).
Eric Stokes, DB: Had four tackles on defense and one on special teams for Green Bay.
Quay Walker, ILB: Notched eight tackles, including a Packers-high seven solos, in his NFL debut.
Devonte Wyatt, DB: Recorded one tackle in his NFL debut with the Packers.
Chiefs 44, Cardinals 21
Mecole Hardman, WR: Pulled in three passes for 16 yards and a touchdown and returned a punt three yards for Kansas City.
Malik Herring, DL: Was on the Chiefs' inactive list (coach's decision).
A.J. Green, WR: Hauled in two passes for 13 yards for the Cardinals.
Jonathan Ledbetter, DL: Logged 20 defensive and six special teams plays with no statistics for Arizona.
Chargers 24, Raiders 19
Tre' McKitty, TE: Hauled in three passes for 24 yards for Los Angeles.
Sony Michel, RB: Carried seven times for 12 yards in his first game with the Chargers.
Jamaree Salyer, OL: Logged five special teams plays in his NFL debut with Los Angeles.
Zamir White, RB: Appeared on four special teams plays with no statistics in his NFL debut with the Raiders.
Buccaneers 19, Cowboys 3
Jake Camarda, P: Punted three times for a 50.7-yard average, held on four successful field goals and one extra point, and kicked off six times in his NFL debut with Tampa Bay.
Colts 20, Texans 20 (TIE)
Rodrigo Blankenship, PK: Made field goals from 45 and 27, booted two extra points, and kicked off six times for the Colts.
Chris Conley, WR: Was targeted twice but had no catches after being elevated from the Texans' practice squad.
Commanders 28, Jaguars 22
Tyson Campbell, DB: Intercepted a pass and posted three tackles for Jacksonville.
Travon Walker, OLB: The 2022 No. 1 overall pick intercepted a pass and returned it nine yards to set up a Jaguars touchdown, registered a sack, and made four tackles.
Saints 27, Falcons 26
Lorenzo Carter, OLB: Had two tackles, including half a sack, in his Falcons debut.
Practice Squads
Chargers: Mark Webb, DB
Falcons: Justin Shaffer, OL
Raiders: J.R. Reed, DB
Reserve Lists (IR, PUP, NFI, COVID)
Bengals: Elijah Holyfield, RB
Commanders: Eli Wolf, TE
Falcons: John FitzPatrick, TE
Raiders: Jordan Jenkins, OLB
Titans: Monty Rice, ILB
---
WGOLF: Jenny Bae Leads Cougar Classic
Jenny Bae fired a career-low 6-under 65 in the second round of the Cougar Classic on Monday, pushing the super senior from Suwanee, Ga., to the top of the individual leaderboard. As a team, Georgia shot 2-under 566 over 36 holes and is tied for sixth entering the final round at Yeamans Hall Club.
Bae finished the day at a combined 7-under 135 and tied with Andrea Lignell of Ole Miss atop the individual leaderboard. Classmate Jo Hua Hung shot 4-under 138 and is tied for eighth.
"Today was exactly how you'd like your fifth-year seniors to start the season," head coach Josh Brewer said. "Both Jenny and Jo played extremely well, which is really a continuation of last season for both of them. We've just got to find a way to string together three or four good rounds – and we were able to put that together at the end of last season – to get where we want to be. We have to continue to work on that as a team, but I don't want to take away anything from Jenny's and Jo's performances."
Bae and Hung both shot 1-under 70 in the morning's first round before carding even better tallies on their second loops. Bae's 6-under effort bettered her previous career low of 5-under on the same Yeamans Hall layout in the first round of last year's Cougar Classic. Hung posted a 3-under 68 in the afternoon.
The Bulldogs were 11th following a 5-over 289 in the morning round but ascended five sport with a 7-under 277 in the second round.
Following Bae and Hung, Georgia also counted a 74 from Caterina Don and a 75 from Céleste Dao in the first round.
In the afternoon, Dao and LoraLie Cowart posted 72s to complete Georgia's team score.
Overall, Bae and Lignell are a stroke ahead of Florida State's Lottie Woad. Hung is among four golfers tied for eighth. In addition, Caroline Craig, who is competing as an individual, is tied for 35th at 1-over 143; Dao is tied for 63rd at 147; and Cowart and Don are both tied for 67th at 148.
Ole Miss grabbed the team lead by shooting 13-under 555. The Rebels are eight shots ahead of Clemson and N.C. State at 563. Rounding out the top-10 teams are Michigan State and Florida State at 564; the Bulldogs, Miami and Tennessee at 566; Charleston at 569; and UCF and Illinois both at 571.
Georgia will be paired with Tennessee and Charleston for Tuesday's final round. Play will open with a shotgun start at 8:45 a.m. ET. The Bulldogs, Volunteers and Cougars will open on holes Nos. 6-9, while Craig will start at No. 18.
"We feel like we didn't play our best, and we still have a chance to win the tournament or easily have a top-2 or top-3 finish if we play well tomorrow," Brewer said.
---
Jump To Comments