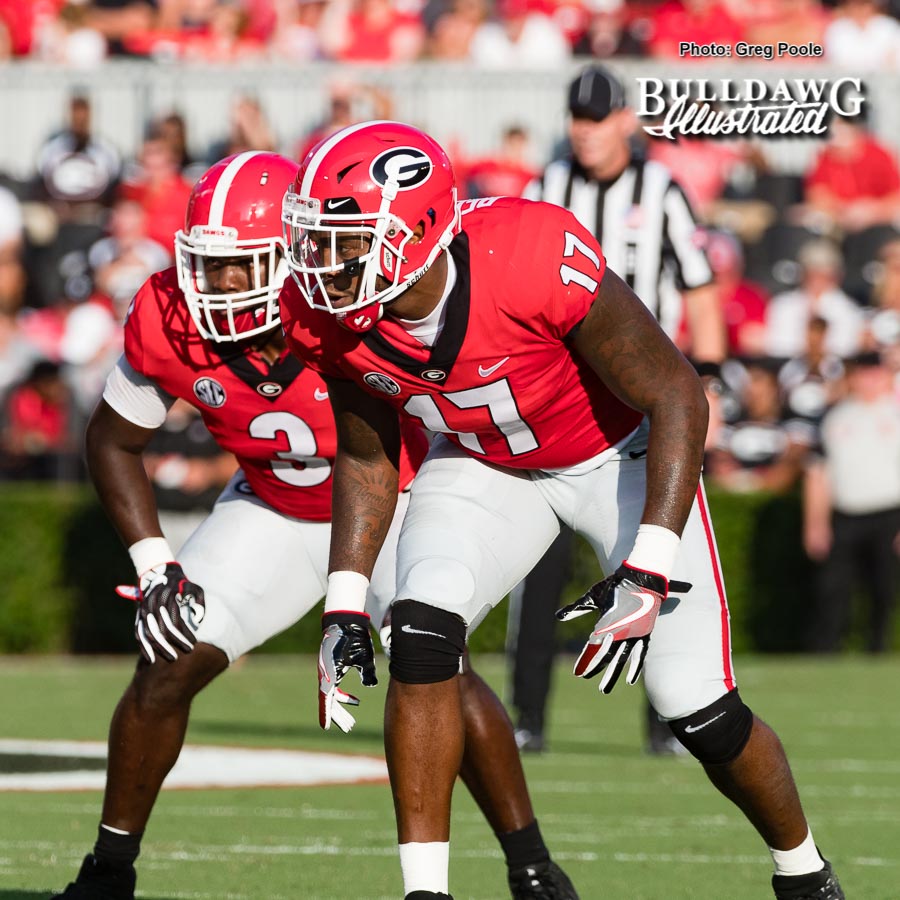 The Bulldogs defense prides themselves on stopping the run and they will have to stop Tennessee's rushing attack, which consists of not only the running back but also the quarterback.


The Bulldogs have faced multiple dual-threat quarterbacks this season and this week they will face two in Quentin Dormady and Jarret Guarantano that can hurt a defense with his feet. The Georgia defense may have had success throughout this season of stopping the run, but they cannot become complacent with their past successes.


The Volunteers not only have a quick quarterback but also a hard-nosed tail back in John Kelly. Outside linebacker Davin Bellamy complimented Kelly for being a hard runner and said they will have to be gap sound if they hope to keep Kelly from having a big day.


"Oh he runs hard man, he kinda reminds us of our backs, low center to the ground but runs very hard, runs behind his pads, has great vision, he's a great back," said Bellamy. "We are so gap sound that if we do get out of our gaps, having a back like that, will really expose you so I feel like this week everybody has to do their jobs and it's gonna be a tough job but we definitely have to contain them"


Bellamy went on to say that it will be absolutely key for the Bulldogs to contain the Volunteers rushing attack and that will ultimately play a huge role in their overall success. The Bulldogs have taken this approach thus far in this season and it has paid off well for them and if they are able to do it yet again, then they should leave Knoxville with an easy win.


---
Recent Articles by Michael Pope


[pt_view id="b8629e37y8″]