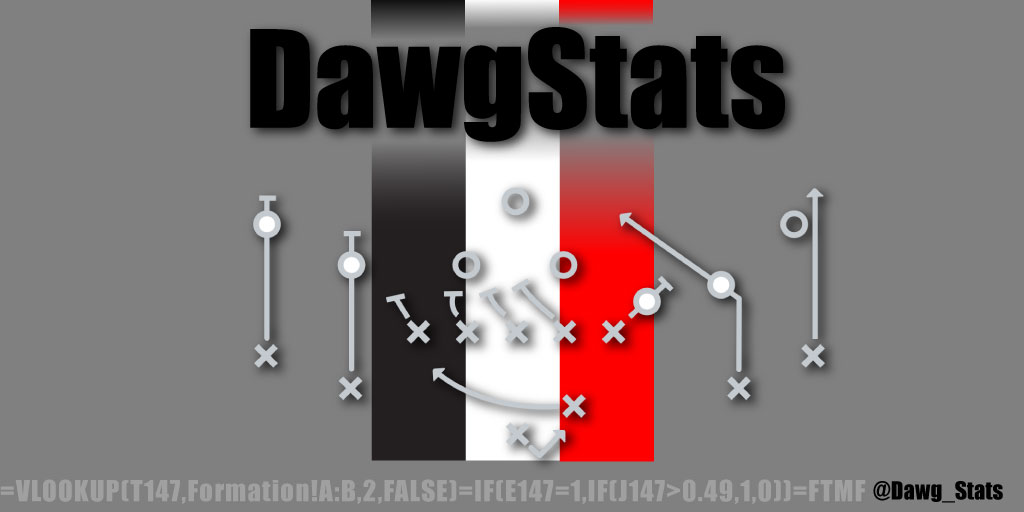 For the fourth week in a row, a Top 10 team will lose. As Jeff Dantzler writes, stakes are sky high in Jacksonville. UGA got the trend started with that debacle against the Gamecocks. Then came the upset in Champaign, and this weekend the Sooner juggernaut got outscored.
Let's look at Bill C's metrics on those upsets
UGA won the Success Rate at 46% to 34% and still lost the game… because of turnovers. UGA was not efficient on offense with a below-average YPP and their lowest SR of season. But, still had plenty of opportunities to pull out that win.
Let's look at the Fighting Illini's upset against Wisconsin. The Badgers, while below the national average SR, still was more efficient than Illinois. Wisconsin also had more plays and a higher YPP… but again lost the turnover battle
Now onto the Sooners crushing defeat in Manhattan. Again, Oklahoma won the SR metric but lost the turnover margin; so, yet again, a 20+ point favorite goes down.
So, that brings me to the WLOCP. Dawgs have been slowed since UT, but still outperform the Gators on most stats. Even in the passing game. UF is brutal on 1st Down rushing. Dawgs can still mix it up with the pass and run. A one-dimensional UF offense could set up nicely for hungry UGA Defense that Kirby wants to see excel. Stay tuned. I'll get into some more specifics UGA and UF metrics. Go Dawgs!!