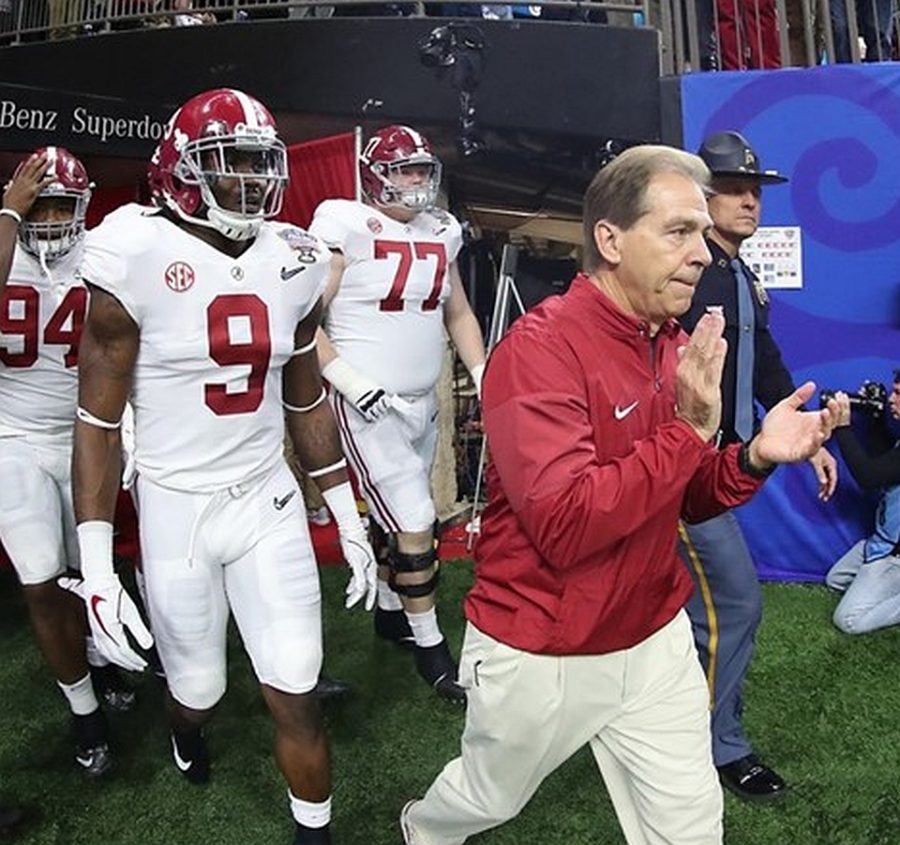 I myself have often wondered how Nick Saban, Kirby Smart, Ryan Day, Dabo Swinney and all of the big time college coaches pitch recruits. What is the approach when it comes to why their program is the one that an elite program should choose? Well, in the age of COVID, and thanks to a video that is allegedly Nick Saban on a Zoom with Enai White, a 5-Star defensive end out of Philadelphia, we got to see behind the current a little bit on position of strength Alabama recruits from.
Saban was able to rattle off impressive stats on the Zoom. These are stats and distinctions that are unique to Alabama and ones that the rest of the country may hate, but it does not make them any less true and, or impactful. Alabama has won the National Championship 6 out of 11 years. The Tide has played in the National Championship game 8 out of 11 years and made the College Football Playoff 9 out of the last 11 years. Nobody else can use that line, that set of criteria, to their advantage. Nobody! If winning is the main thing for recruits, then it's just a plain out difficult approach to compete with. Recruiting wise, Georgia has often gone toe to toe with Alabama despite this advantage but has yet to knock off the Tide on the field.
Sustained success, and putting a plethora of players in the league was the crux of Saban's angle toward the call with the recruit. Check out the video in the Tweet below if you haven't already by this point and note the disparity in the NFL of Alabama players compared to the rest of the college football programs represented. Having 64 player to 41 playing on Sundays is just math that favors the guys in Tuscaloosa. In order for someone to bring down Alabama as the preeminent program in country, not only are they going to have to get to where they can consistently beat them on the field, but they're also going to have to develop NFL talent at a very high rate. Georgia has put their share in the league no doubt, as has Clemson and Ohio State, but it seems over the last decade that Alabama is just an NFL factory.
January 30, 2021
There is one way to combat this, and it's to day by day chop wood as Kirby Smart likes to say. Georgia is working hard right now to develop the players on campus for the 2021 season. They're working hard in recruiting as was displayed this past week with the somewhat unlikely commitment of Gunner Stockton in the 2022 class and they're working hard against Alabama directly to put a bow on the 2021 class with 4-Star safety Terrion Arnold. At this point I'm inclined to believe that Arnold listens to the Saban pitch and goes to Alabama, but Georgia is pushing hard and does a great job closing with recruits. If they do sign Arnold, it'll be one more chink in the armor of Saban's dynasty.