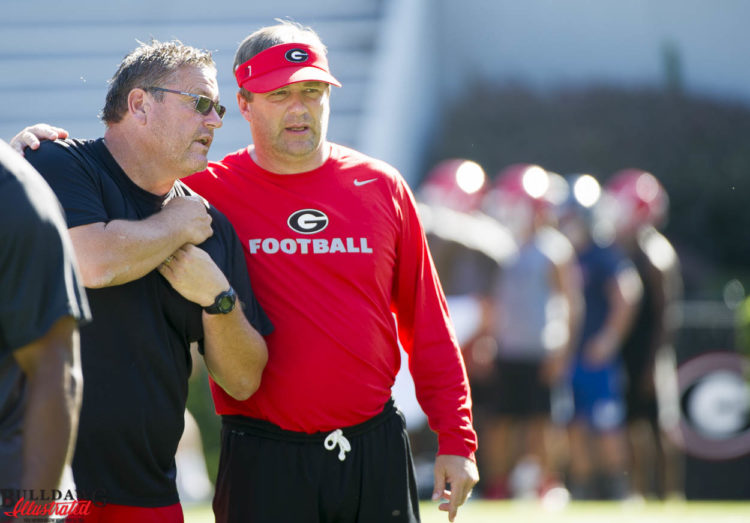 Today will not be a decision day in terms of naming a quarterback, but which players share the all-important first-team reps going forward will be under active consideration.


During his press conference immediately after Saturday's scrimmage, Smart reinforced the point that the scrimmage tape would determine reps distribution going forward:


"We are going to evaluate this tape and then make a decision."


When asked how freshman quarterback Jacob Eason responded to his increased time with the first team last week, Smart replied:


I think he is growing as a player. Just the cumulative effect of the reps, it doesn't matter what offense you are in, the fact that the other 2 have been a college system for 3 or 4 years, you know, it puts them in an advantage from the standpoint of dropping back, making decisions, seeing coverages. We're trying to catch him up to speed and get him some reps to find out what he can do.

How he's responded? I think he's done a good job responding to it. He's had an opportunity to make more plays and also to make more mistakes…and he's done both.




Another position group that will start to take shape today is the offensive line. Here is what Kirby had to say about those decisions: