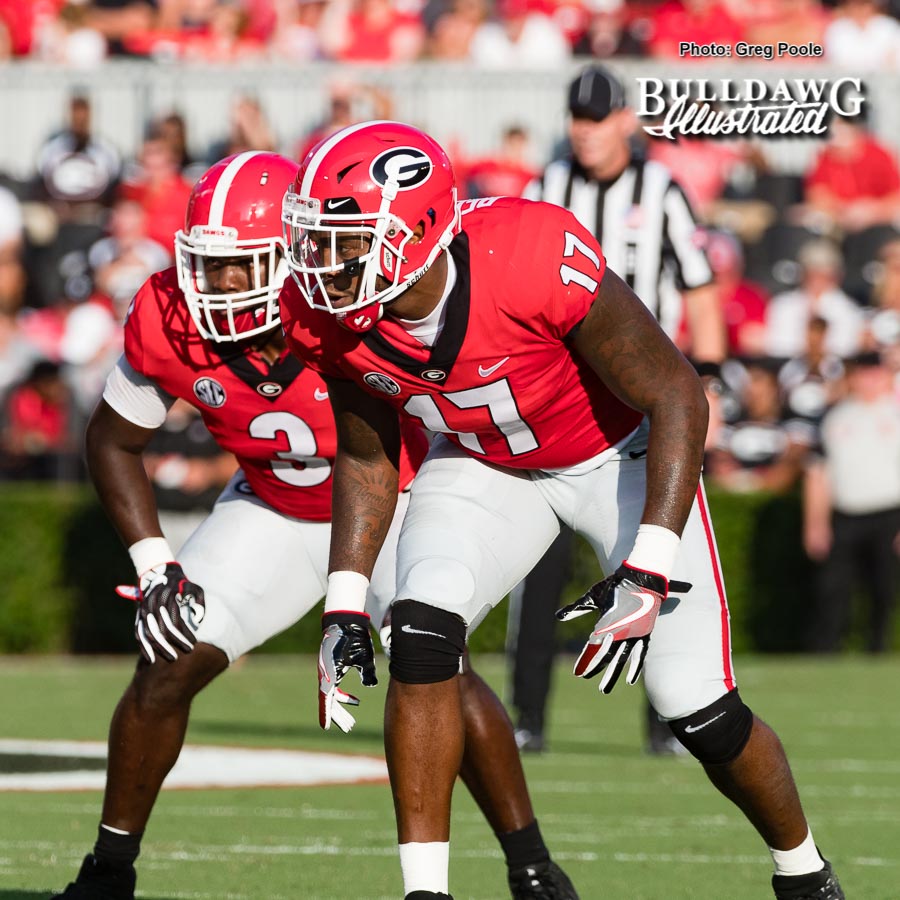 One Bulldogs outside linebacker was spotted working away from the linebacking corps and with the defensive line in practice.



This linebacker was none other than Davin Bellamy whose pass rushing ability helped put the Bulldogs victory over the Fighting Irish on ice. Bellamy has played on the defensive line before so it's not a huge surprise to see him repping some at that position.


Today the defensive line was focusing on shedding blocks and defensive line coach Tray Scott overall seemed to be voicing praise towards his players in how they were going through each drill.


The other three outside linebackers that did not go with Bellamy, but rather, went and worked with the inside linebackers were Lorenzo Carter, D'Andre Walker, and Walter Grant.


The Bulldogs safeties were working with head coach Kirby Smart on play recognition in an RPO setting and overall this group had a great day. One thing that was most impressive, with this safety group, was the groups great ball skills which they put on display in the drill.


Finally, the cornerbacks were seen working in the end zone on defending fade routes in the corner. Malkom Parrish seemed to be the only player missing from the group and the only other defensive player missing was Rashad Roundtree.


This defense had a very impressive performance in their big win over the Notre Dame Fighting Irish and they should build on their defensive success in their upcoming game against the Samford Bulldogs.