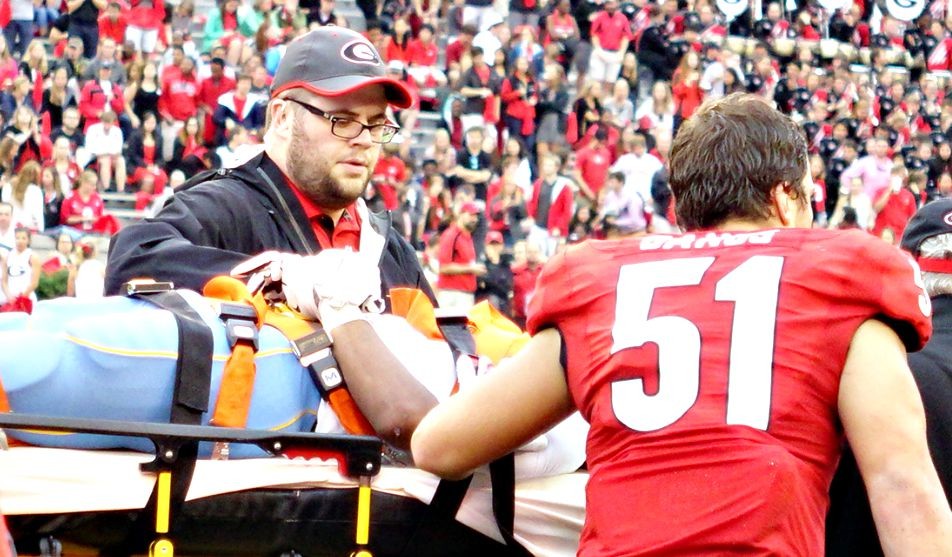 [su_spacer size="20″] Injured Southern University student Devon Gales, 21, of Baton Rouge, La., was transferred Wednesday from Athens Regional Medical Center in Athens, Ga., to Shepherd Center in Atlanta for spinal cord injury rehabilitation.
[su_spacer size="40″] Mr. Gales sustained a spinal cord injury during the Jaguars' football game last Saturday against the University of Georgia in Athens.
[su_spacer size="40″] He was admitted to Shepherd Center's Spinal Cord Injury Unit for evaluation, care and observation. On Thursday he will begin a rigorous rehabilitation program under the guidance of a full team of medical and rehabilitation specialists.
[su_spacer size="40″] Shepherd Center specializes in medical treatment, research and rehabilitation for people with spinal cord injury or brain injury. Founded in 1975, Shepherd Center is a private, not-for-profit hospital and is ranked by U.S. News & World Report among the top 10 rehabilitation hospitals in the nation.
[su_spacer size="40″] Medical and rehabilitation teams at Shepherd Center typically include the following: an attending physician, nurse, occupational therapist, physical therapist, speech language pathologist, recreation therapist, case manager, peer support specialist, nutritionist and psychologist.
[su_spacer size="40″] Mr. Gales and his family are appreciative for the outpouring of support from the Southern University and University of Georgia communities and others, but have requested privacy at this time.
[su_spacer size="60″]