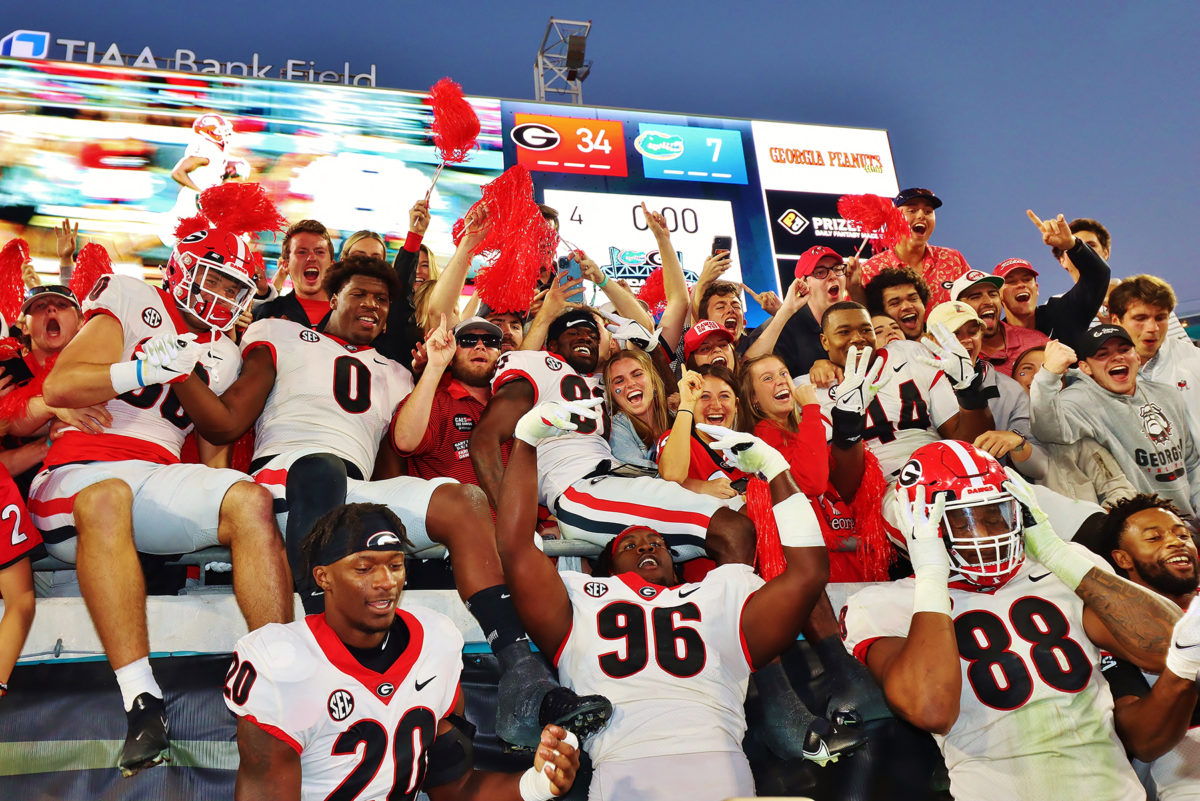 1
Run that Ball – Georgia's offensive line will have a tough challenge against Missouri's big, physical defensive front. The Tigers program has turned out several stellar defensive linemen since joining the SEC. Last season, JT Daniels and George Pickens led a high octane passing attack in the Bulldogs 49-14 victory at Missouri. Then the running game delivered the knockout blow. Georgia coach Kirby Smart talks about finding creative ways to run the football. That's at the top of the list Saturday against the Tigers.
2
Defensive pressure – Georgia's talented defensive front will also have a tough challenge against Missouri's big offensive line. The Bulldogs run defense must shine for Georgia to win. That defensive line must bring the pressure against the Tigers talented sophomore signal caller Connor Bazelak.The next in line of a series of outstanding Mizzou QBs, Bazelak was the SEC's co-Freshman of the Year in 2020 and he's looking for that signature performance against the highly touted Bulldogs defense.
3
Turnovers – There are the two areas that can always serve as the equalizer and bring the underdog into play for the upset. Turnovers are of course at the top of the list. Georgia needs at least a push in the turnover column to prevail. A win in the turnover column would boost the hopes for another impressive win. Smart is always driving his team to play to the highest of standards. The Dogs don't want to do anything to open the door for Mizzou to dash Georgia's dreams.
4
Kicking Game – That other area that can be the equalizer is special teams. Field goals, fake kicks, turnovers in the return game, these are the plays that can make the difference. Like in the turnover department, Georgia needs to at least play even on special teams. Winning the turnover battle and controlling the special teams could push the Bulldogs to a "high standard" victory over the upset-minded Tigers.
5
Bring It – Sanford Stadium has been electric all season, and the Bulldogs will need it again Saturday. This team and these fans feed off one another with great passion. With the always, emotional Florida game in the rear view mirror, anything extra from the Georgia throng could make the difference. This is the seventh of eight straight SEC games for the Bulldogs as we hit November. All of those dreams are still alive for the Bulldogs, and Kirby Smart is calling on the crowd to once again be elite Between the Hedges.