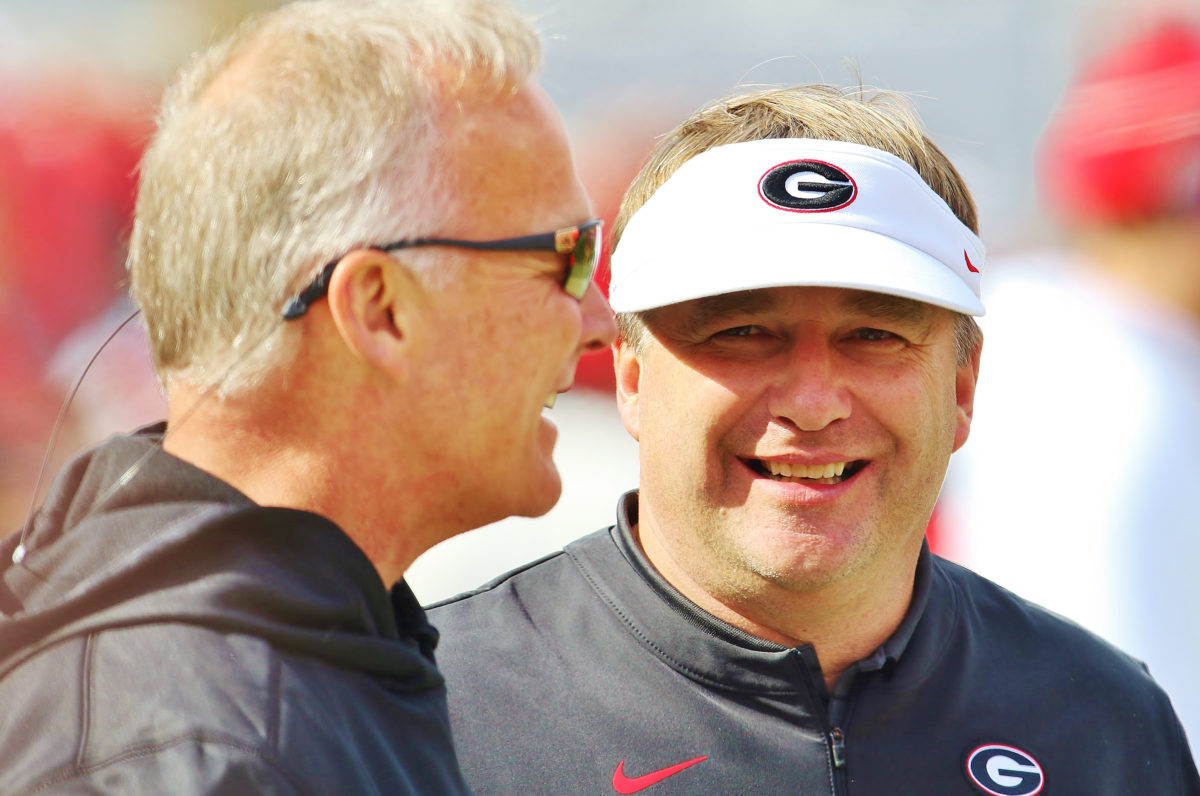 1
Hem up the QBs – A big reason for Tennessee's outstanding improvement this season has been strong quarterback play. Hendon Hooker and Joe Milton III have given the Volunteers a big lift. Both are transfers, and Hooker has become the Volunteers go-to guy. He is an excellent passer, a dangerous runner and Hooker has kept the turnovers down. Georgia's defense might be facing the best quarterback it's seen yet. Discipline, containment, gap integrity, not biting on fakes to get burned by the deep ball, all of those things, Georgia has to bring it. And make Hooker uncomfortable.
2
Run that Ball effectively – Georgia's run game will have to be at its best and show the way against the Volunteers defense. When Matt Luke's offensive line gets the push, and opens the holes, the Bulldogs running corps loves to get lathered up. If Tennessee loads up and tries to force Georgia to lead with the pass, that means the counterpunch run game might be needed to put the game away. It's a good bet that whichever team runs the ball better wins at Neyland Stadium.
3
Turnovers – Turnovers have come in bunches for the Bulldogs this season. That includes three turnover games against South Carolina and Florida. Tennessee will pull out everything to pull off the upset. Turnovers can swing a game like nothing else. The Vols need to win the turnover battle to win the game. Kirby Smart is driving his team to chalk up more turnovers, set up short fields and get some of those game-changing and season shaping Non Offensive Touchdowns.
4
Kicking Game – Hot take, turnovers and big plays in the kicking game, which includes turnovers in the kicking game, can swing things and open the upset door. Georgia is striving for both consistency and explosiveness on special teams. This history is rich with big plays in the kicking game making the difference, from field goals to blocked punts to kickoff/punt return touchdowns. Georgia needs the plus end of this, and at worst a push on special teams.
5
Manage the Moment – For the first time since venturing to Jordan-Hare Stadium in a 34-10 victory over Auburn, the Bulldogs will face a hostile environment. The Tennessee faithful are looking for a massive upset and signature win which would make the Vols season and launch their recruiting. This is a great test for Georgia. It won't be easy. Smart preaches composure. The Bulldogs will need it to prevail in a raucous Neyland Stadium.