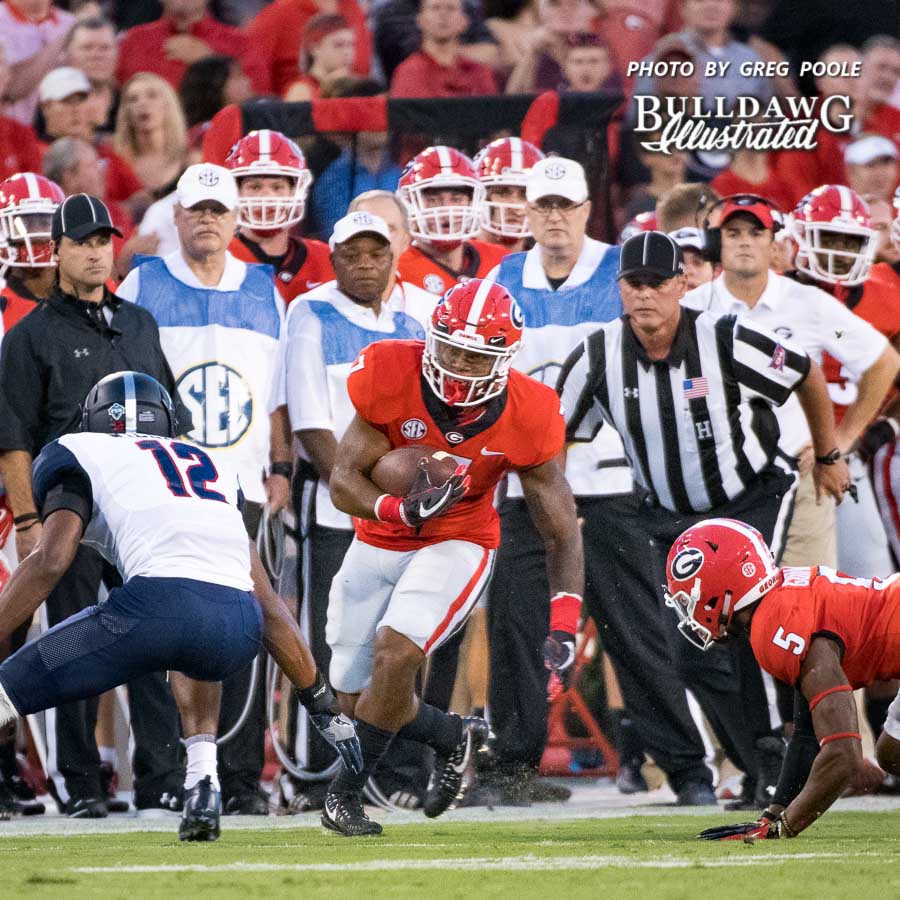 Jeff Dantzler's five keys for a Dawg's victory as UGA hosts Mississippi State for an SEC showdown between the hedges in Athens, GA.


1. FORCE THE ACTION WITH FITZGERALD

After defeating Ole Miss last year, when asked who MSU beat out to sign standout quarterback Nick Fitzgerald – "UT-Chattanooga." The unheralded recruit has emerged as arguably the best quarterback in the SEC. A big play threat with his legs and arm, Fitzgerald had five touchdown runs of over 50 yards a year ago and he is an excellent passer. The 6-5, 230-pound junior is a native of Richmond Hill, Ga., just outside of Savannah, and you know he is anxious to play the game of his life.


2. O-LINE STALEMATE WITH MSU FRONT

Sam Pittman's front is still a work in progress. The outstanding coach has a lot more talent and depth this year, but a lot of it is young. Isaiah Wynn is the senior leader at left tackle, and he will have to show the way against this talented D-Line. There is big-time size and athleticism on the unit, with Jeffery Simmons (the sophomore who was a controversial enrollee) a five-star recruit and player. In the win over LSU, Simmons wreaked havoc and racked up seven tackles.


3. RIDE THE BACKS

While the offense continues to meld and mesh, the Bulldogs have a lot of play-makers at the skill positions. It starts with the senior tailbacks Sony Michel and Nick Chubb. This duo came back to do something special. So far, so good. Throw in the freshman Knowshon Moreno clone D'Andre Swift, Brian Herrien and Elijah Holyfield and the Bulldogs are stacked at tailback. Christian Payne is one of the top fullbacks in the game, and when Georgia lines up with him in the "I," the Dogs running attack is tough and dangerous.


4. RIGHT THROWS WITH FROMM

The gutsy and savvy freshman from Houston County has answered the bell for the Bulldogs. He is tough and poised beyond his years. Fromm doesn't have a cannon, but he can make the deep throw, get Georgia in the right sets and distribute on the check-down. The key is riding that running game and throwing when Georgia wants to – with the right throws – against an extremely athletic defense, which happens to be coached by Todd Grantham.


5. KICKING GAME CONQUEST

Without a doubt, the special teams have been the biggest area of improvement for the Bulldogs this season. To ride a defense, it has to be complemented by the kicking game. Think of the hidden yardage that so plagued the Bulldogs last season. The script has been flipped in 2017 and was essential in the wins over Appalachian State and Notre Dame in particular. While the offense continues to grow, it's a must to win the defense and special teams.



---
Recent Articles by Jeff Dantzler


[pt_view id="b358db4n1f"]